How to Remove Grid Lines in Cricut Design Space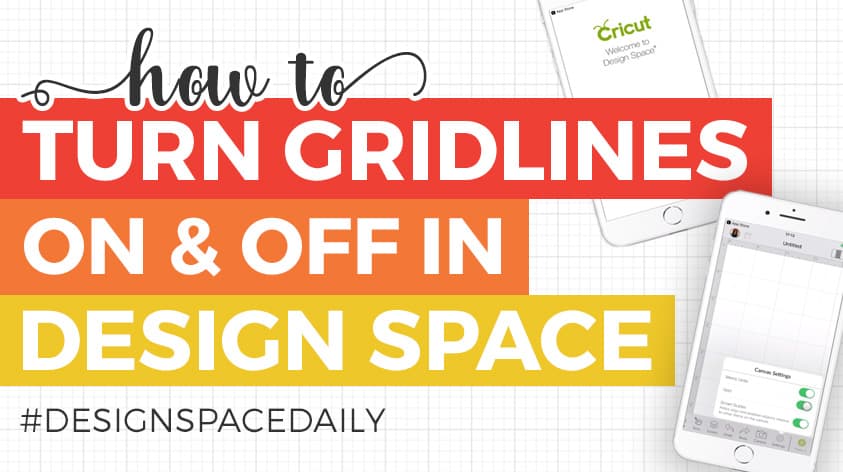 Ever wanted to remove the Cricut Design Space grid lines, or managed to remove them in the past but need to know how to turn Design Space grid lines back on? Here's how!
Turning Design Space gridlines on and off is a simple process once you know how, but it can be a little tricky to figure out where the menu options are hidden, especially if you are a Design Space beginner.
This tutorial is part of my Design Space Daily video series – short and snappy videos to help you learn the Cricut Design Space software.
---
VIDEO: How to remove gridlines in Cricut Design Space
Watch this quick 2-minute video to find out how to turn the guidelines off and on:
I release new Cricut videos each week. Subscribe to my YouTube Channel to never miss an episode!
---
How to remove Cricut Design Space grid lines on desktop
If you're wondering "how do I get rid of the grid in Design Space" then don't panic – it just takes three clicks of your mouse to remove them!
I'm using Cricut Design Space Beta v5.4.10 for this tutorial.
1) – Click the "hamburger icon" on the top left of your screen. This looks like three little rectangles, sat one-on-top of each other.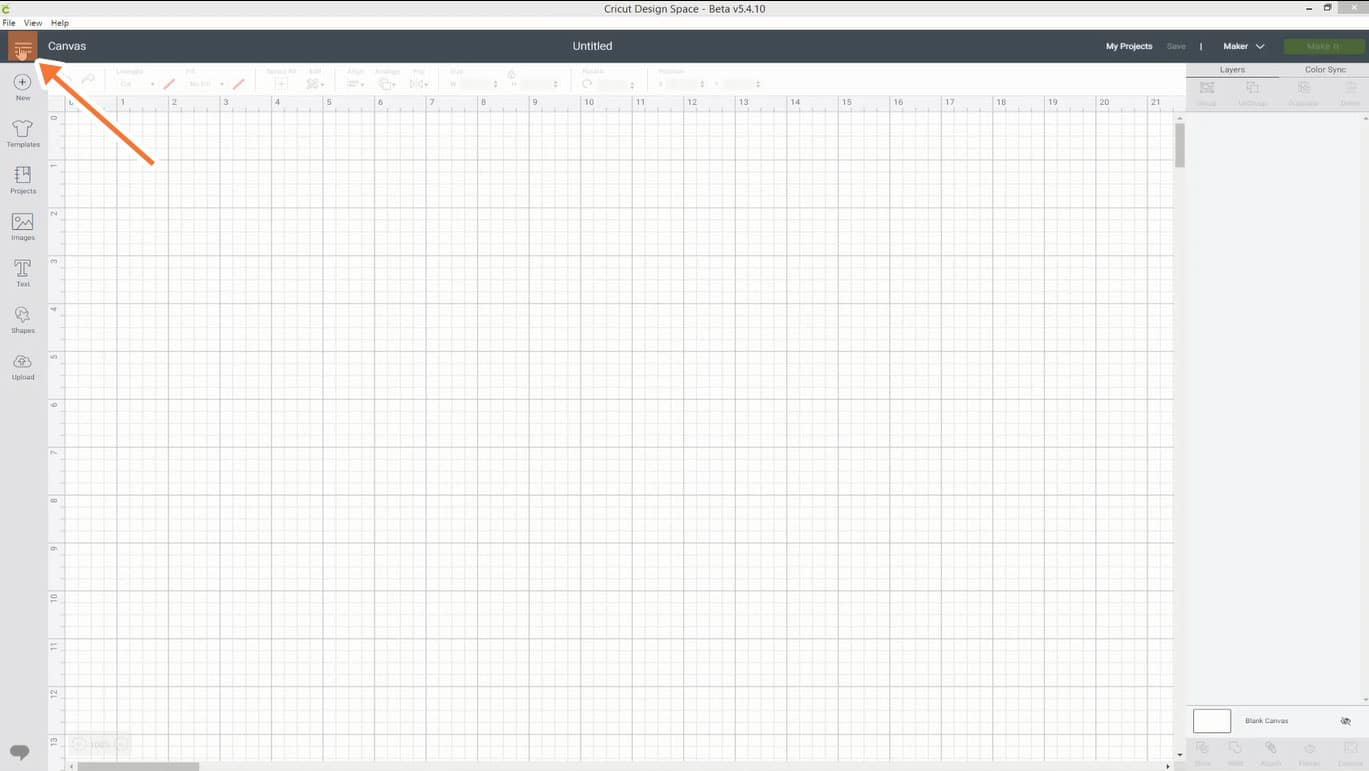 2) – Click "Settings" in the menu which has just appeared.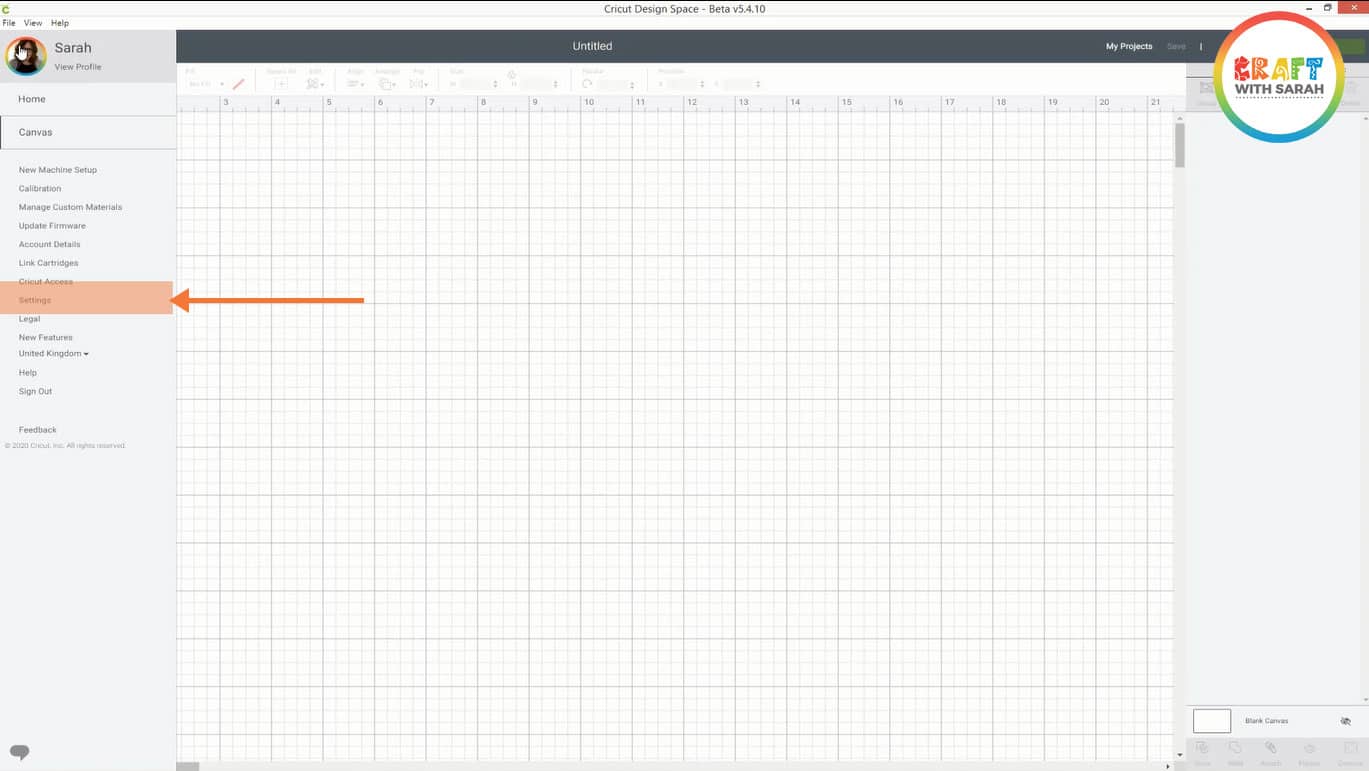 3) – Click the circle buttons under the "Canvas grid" heading to toggle grid line settings.
The "Partial grid" option is a middle ground between the other two options. It removes the smaller grids and just leaves the larger squares.
When you're happy with your select, click the "X" icon in the top right of the "Design space settings" popup.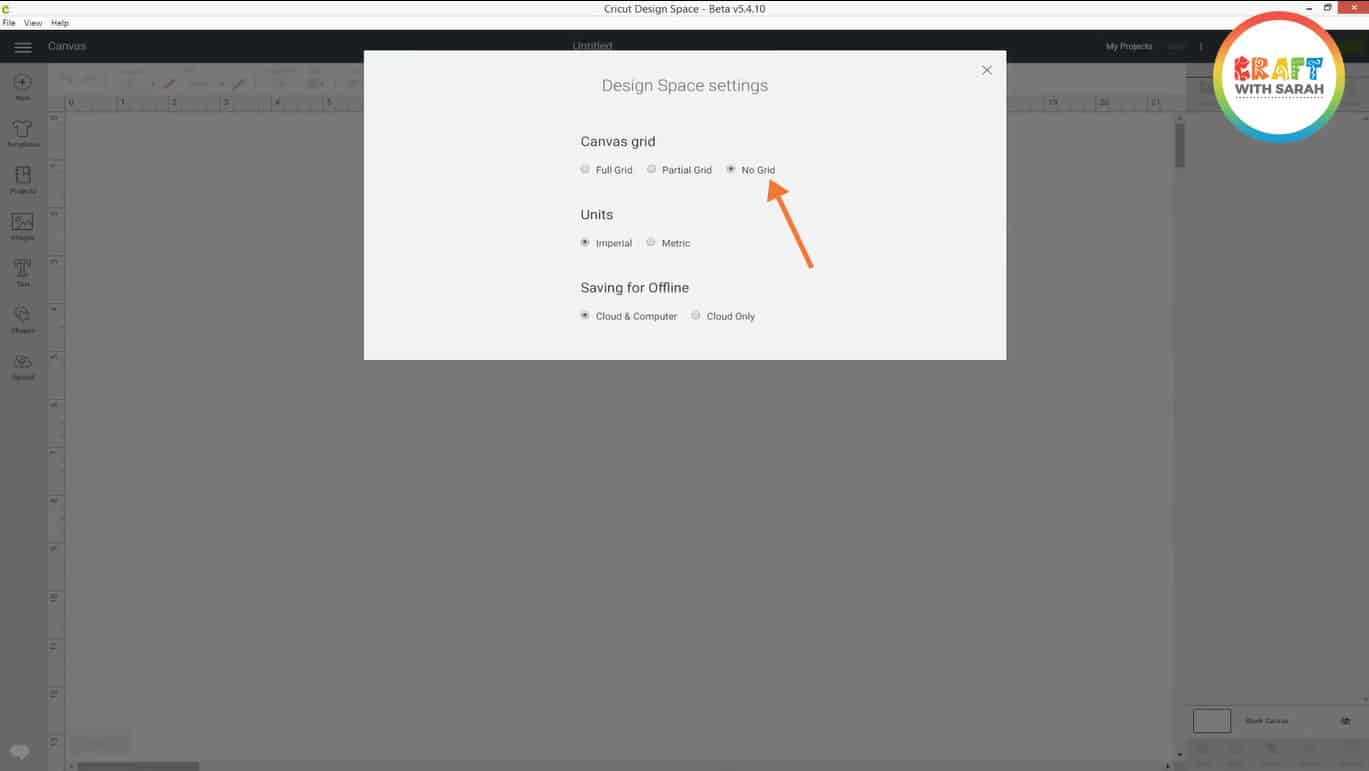 And that's it! Pretty simple, huh?
Repeat the same steps again to change your grid settings at any time.
---
How to change Cricut Design Space grid on the mobile app (iOs & Android)
If you're using the Design Space mobile app then the gridline function is accessed slightly differently.
1) – Swipe right along the bottom row of icons until you can see the "Settings" button. It's the last one in the list. Tap the "Settings" button.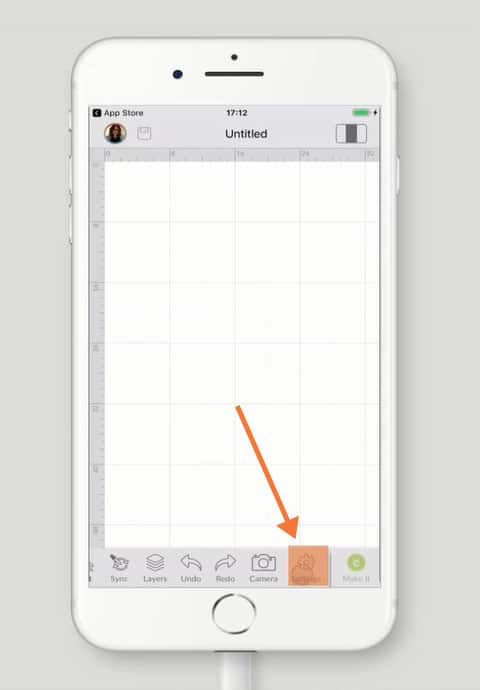 2) – Tap on the toggle button next to the "Grid" heading to turn grid lines on and off. To close the "Canvas Settings" popup, simply tap anywhere outside of the box on your screen.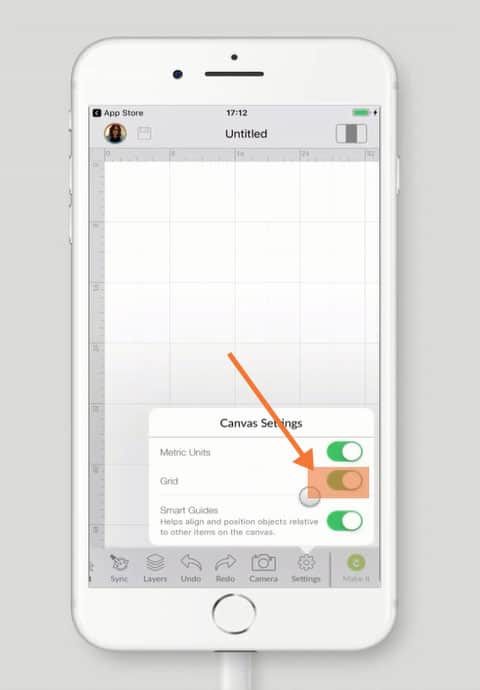 Why does Cricut Design space have grid lines?
Grid lines can be useful to help you line up elements of your design on the Canvas. It's also helpful to get a better idea of the size of project you are working on.
However, it can be easier to see the images you are working with if you turn those guides off.
It's really just up to your personal preference of how you prefer to work.
Happy crafting,
Sarah