Free Helicopter Layered SVG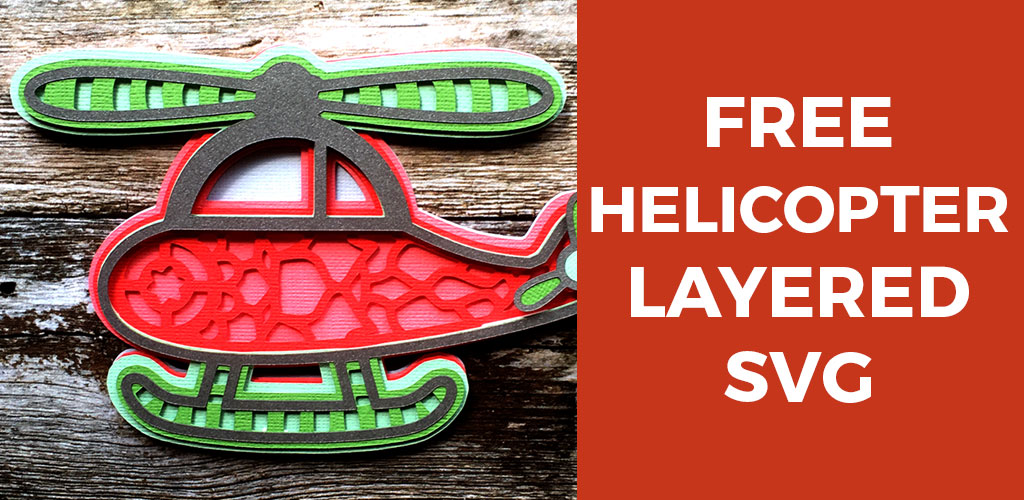 This layered mandala SVG of a helicopter is free to download and cut on your Cricut or Silhouette machine.
It's a cute layered SVG design that could be cut in any colours to match your room decor.
This file comes in SVG, DXF, PDF and PNG formats. If you're using a Cricut machine then you need to upload the SVG version into Design Space.
The layers on this design come together beautifully to create a 3D effect.
Download the Free Cutting File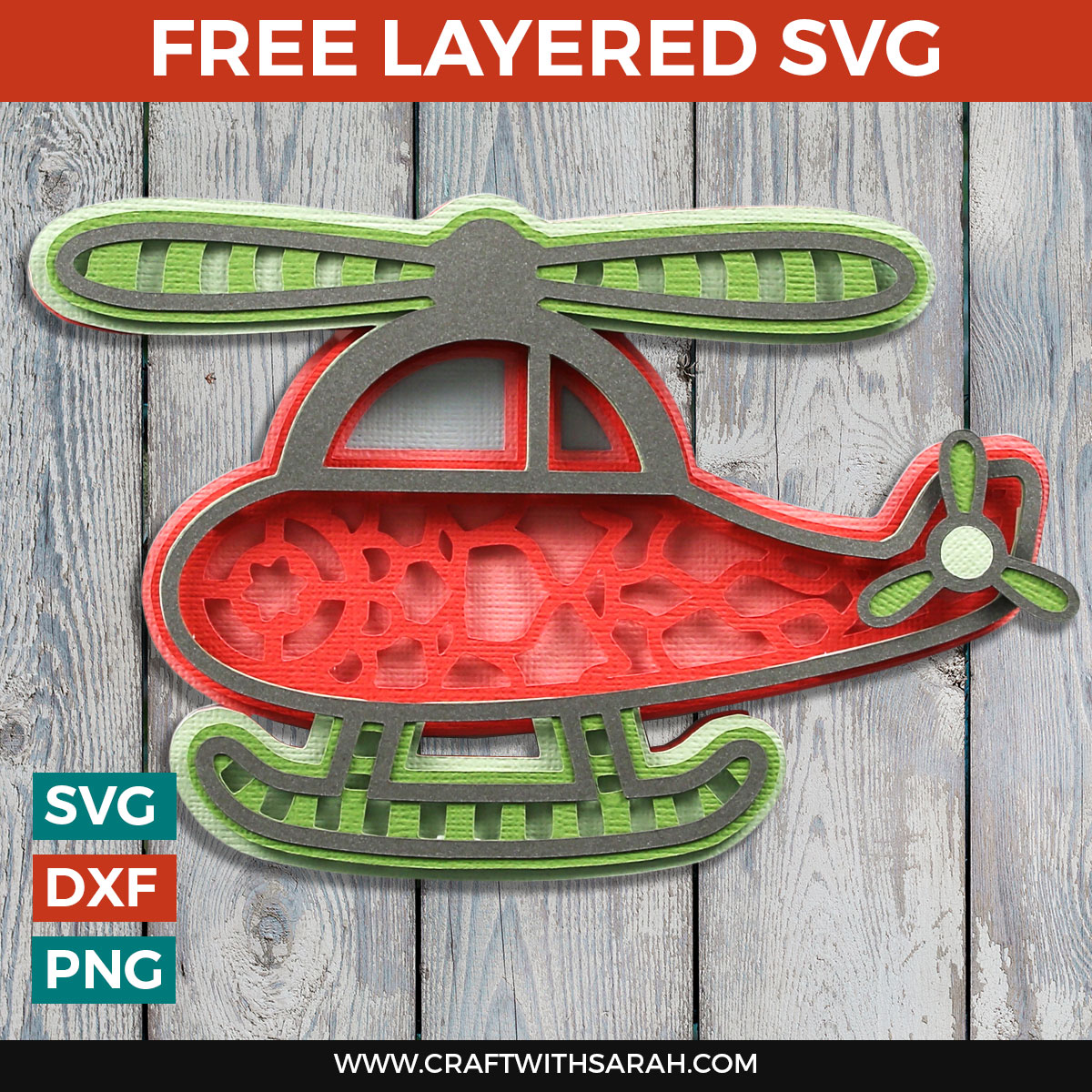 Please login to your account to download this file.
Don't have an account? Register for free
TERMS OF USE:
You may sell finished, handmade physical craft items that you have made using this product but must not sell or share the digital files. Read full terms of use
---
How to cut a layered helicopter Cricut file
This layered helicopter SVG is nine layers in total, but don't let that worry you as the top three layers are just the propeller on the back and they are glued together rather than stuck with foam pads.
When you assemble it, start with Layer 1 and then build up the layers in numerical order using 3D foam pads or spacers to add depth.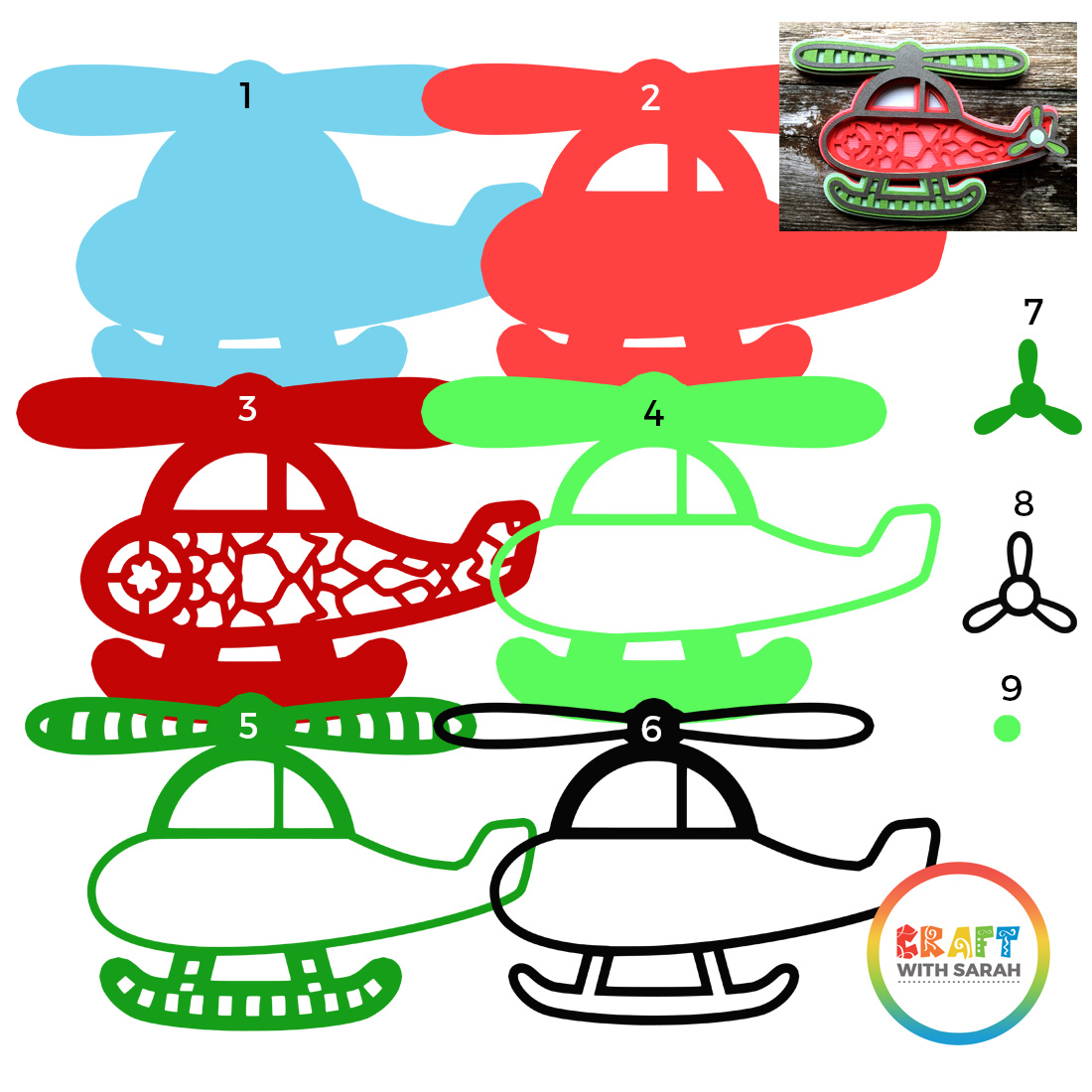 When I assembled this design, I stuck layer 6 on with glue instead of foam pads as it's quite narrow and it would have been difficult to cut foam pads small enough.
If you cut a larger version, it would be easier to stick the final layer with foam pads.
Glue layers 7, 8 and 9 together and then stick it to Layer 3 using foam pads. You will need to "stack" your foam pads to get the propeller to appear above the other layers.
To do that, cut 3 pieces of foam pad around the same size and stick them one-on-top of the layer, then use that to attach the propeller.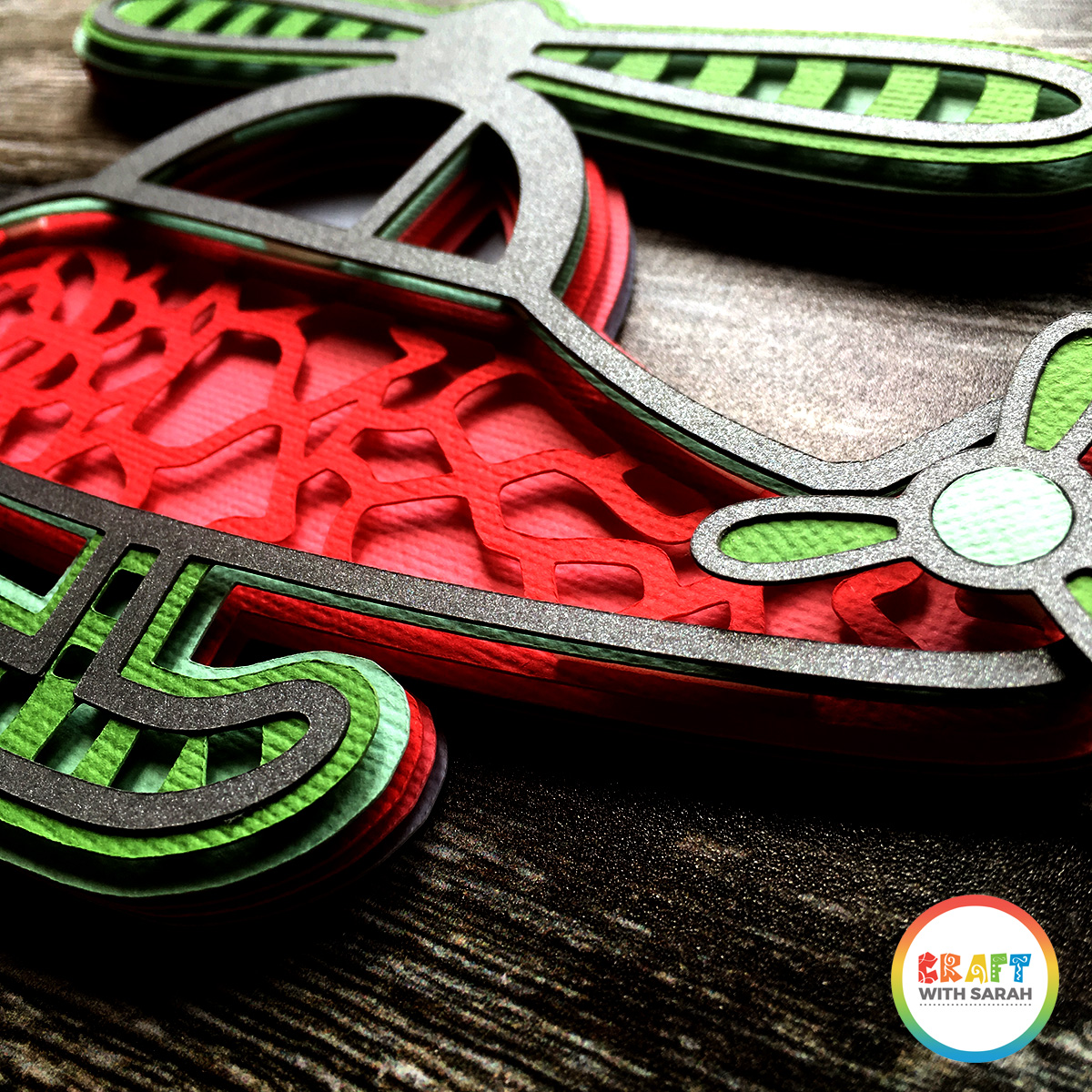 If you aren't sure how to make this file, check out this video tutorial:
I cut the sample you can see in the pictures at about 6 inches wide.
You can certainly make it larger than that, and you could probably make it smaller to around 5 inches in width, but I wouldn't recommend going much smaller as the outlines of the helicopter get really thin and difficult to attach foam pads to.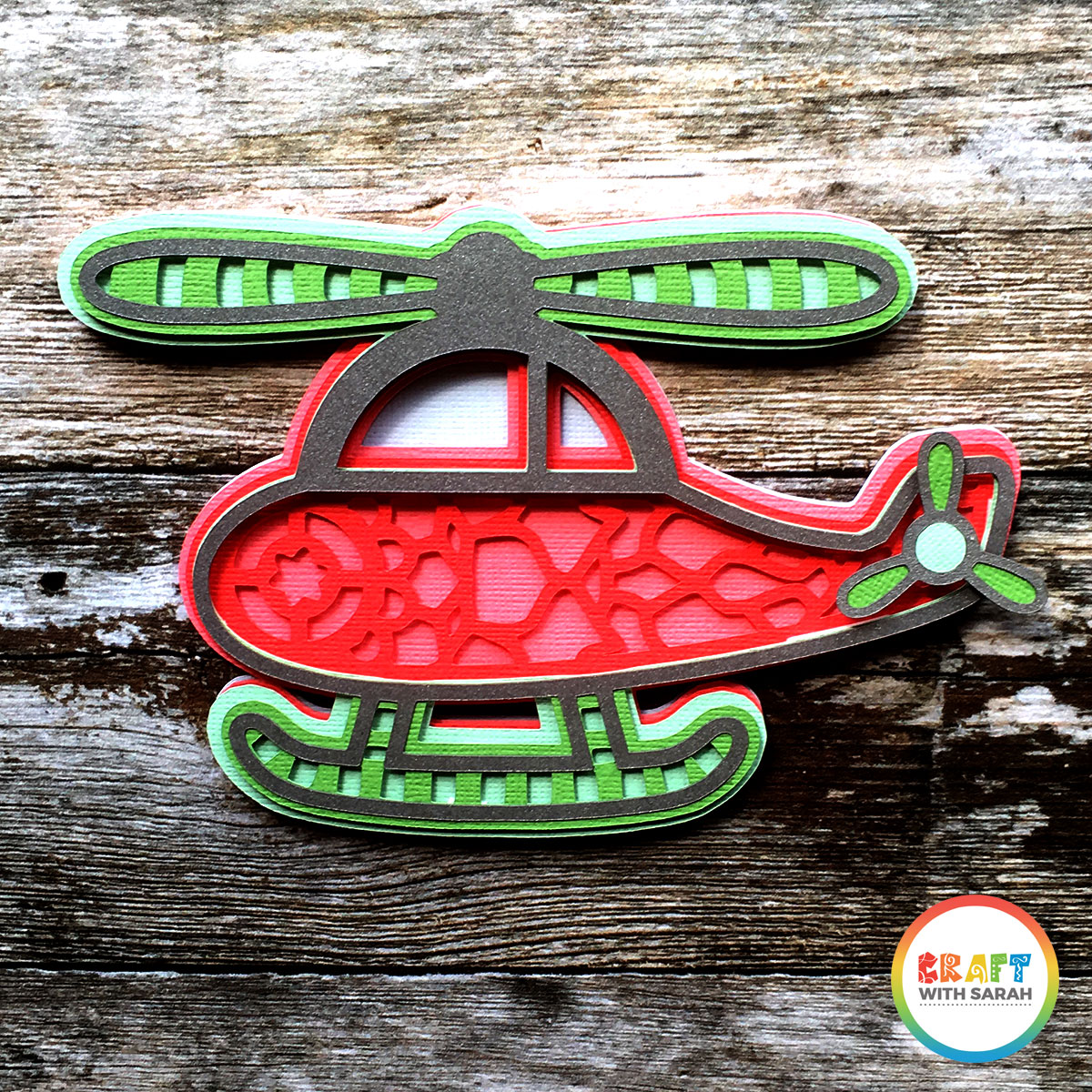 ---
How to open layered helicopter SVG in Design Space
This video shows you how to download SVGs from my website and open them in Design Space.
If you have any problems, please email [email protected] – I'm always happy to help!
Love layered SVGs? Check out my other layered 3D files
---
Happy crafting,
Sarah x