DIY St Patrick's Day Cards: Free Insert Card SVGs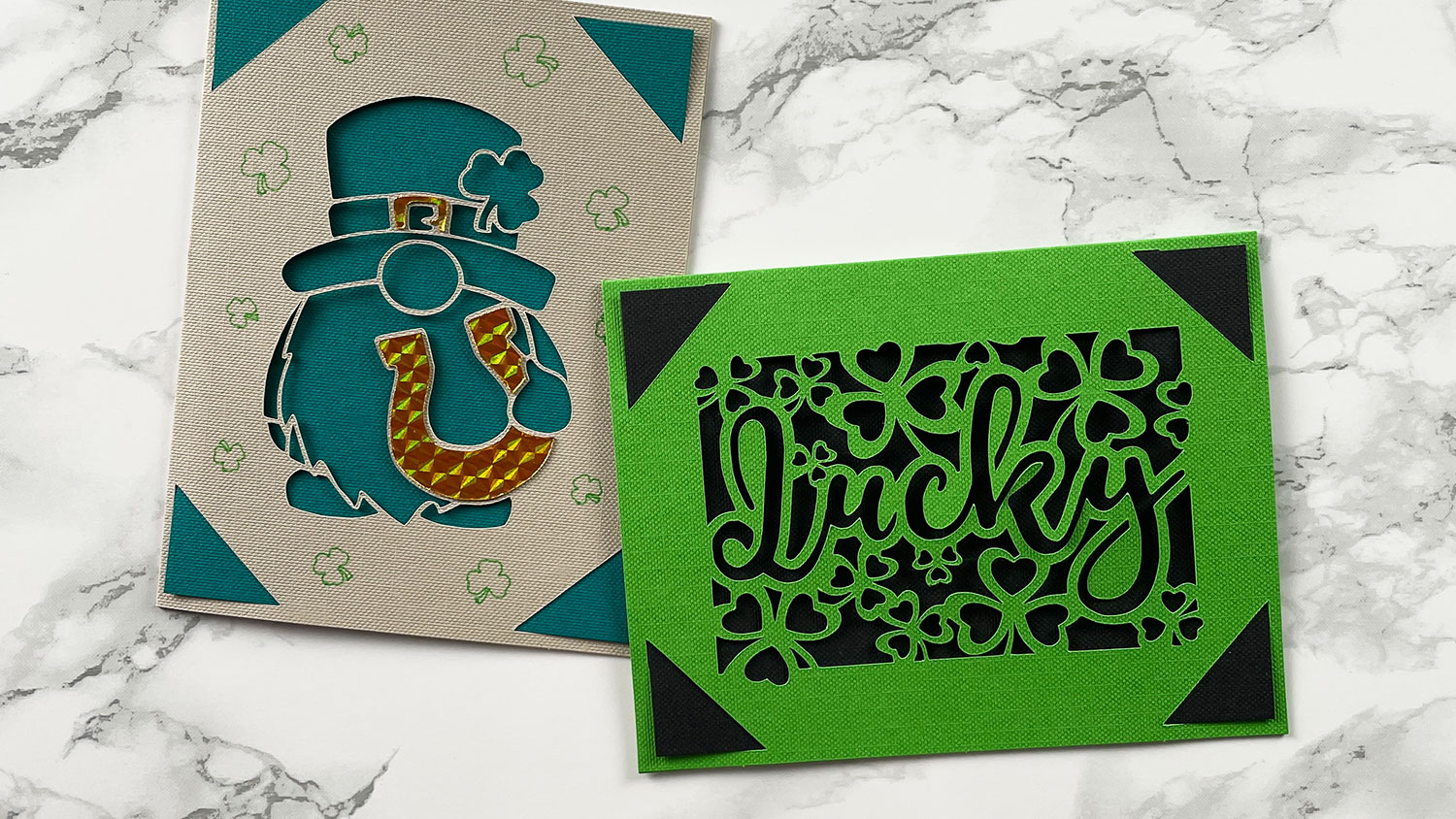 Create handmade St Patrick's Day cards with your Cricut machine and these free greetings card SVGs.
I'm back with some more greetings card designs and this time they are St Patrick's Day themed.
Here are two different card designs for your St Paddy's Day crafts: a cute little leprechaun gnome and a lucky shamrocks design.
Each card comes in several sizes/versions for different cutting machines:
Cricut Joy versions in all three of the Cricut Insert Card sizes
A2 version for Cricut Explore/Maker models and ScanNCuts
A2 DXF file version for Silhouette machines
Printable PNG file for if you don't have a cutting machine
The A2 versions of the card come with an envelope template too.
The shamrock card could also be used for a Good Luck card.
---
St Patrick's Day Cricut card SVGs
Use the box below to download the cutting files for these greetings cards.
Download the Free Cutting File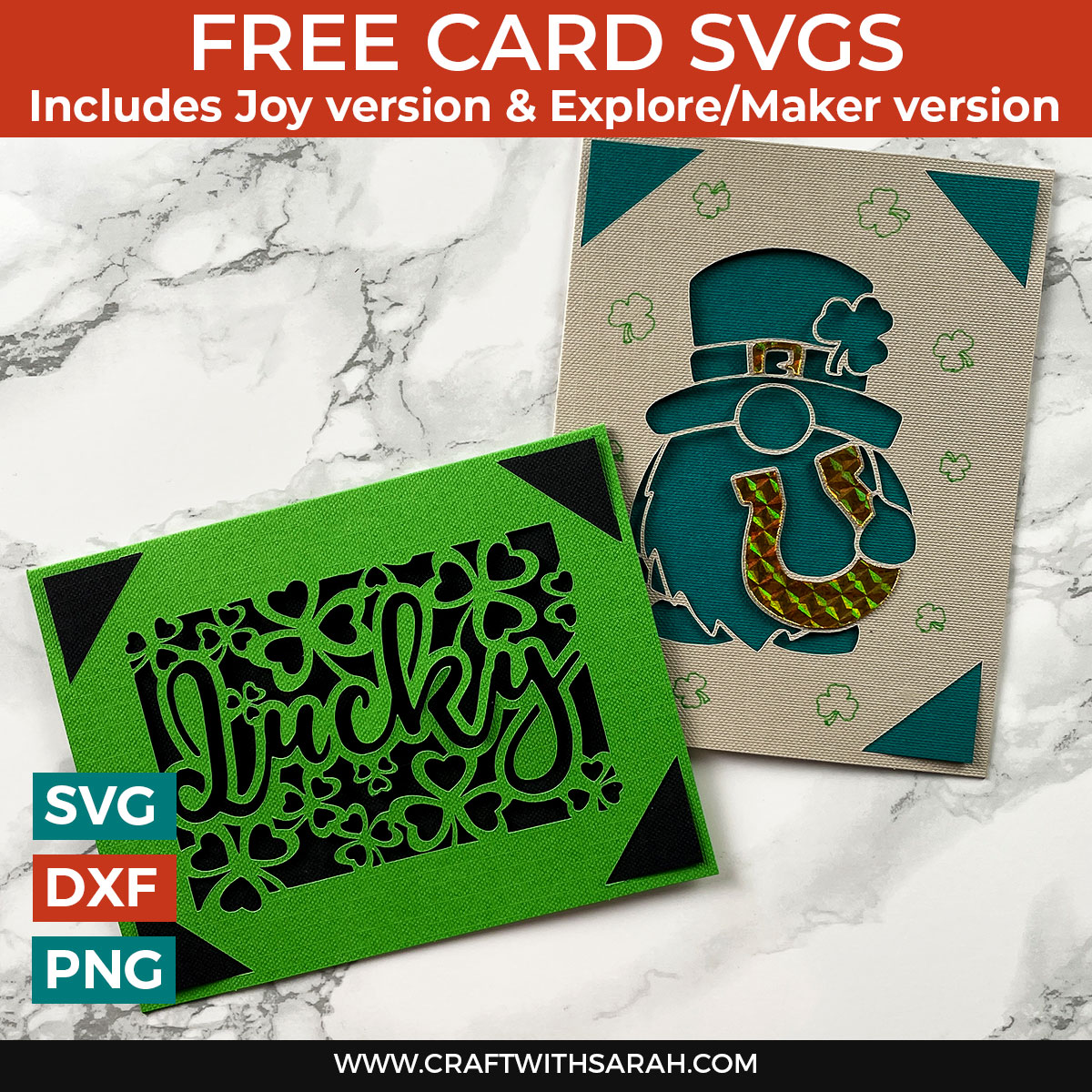 Please login to your account to download this file.
Don't have an account? Register for free
TERMS OF USE:
You may sell finished, handmade physical craft items that you have made using this product but must not sell or share the digital files. Read full terms of use
Before you upload the SVGs to Design Space, you need to unzip the download folder that they come in.
After you've unzipped the folder, you'll see files which look like this:

I've split out the different variations of each card design into the different types of cutting machines so that it's easy to see which one you need to choose.
---
How to make handmade cards for St Patrick's Day
As with my other Cricut card designs, you will need to do a few extra steps in Design Space before the cards are ready to be cut.
For example, you'll need to convert all lime green layers to "Draw" and set your pen type. Included in your download folder are step-by-step PDF guides that explain how to do this.
The video below shows how to make greetings cards on a Cricut Joy and other cutting machines.
This video was recorded using Design Space version 7.1.125. Newer versions of Design Space may look or function slightly differently.
However, the leprechaun card needs a couple of extra steps as it has some additional layers that need to be cut from a different colour of card and then glued on to the front of the card after cutting. Scroll down for the tutorial!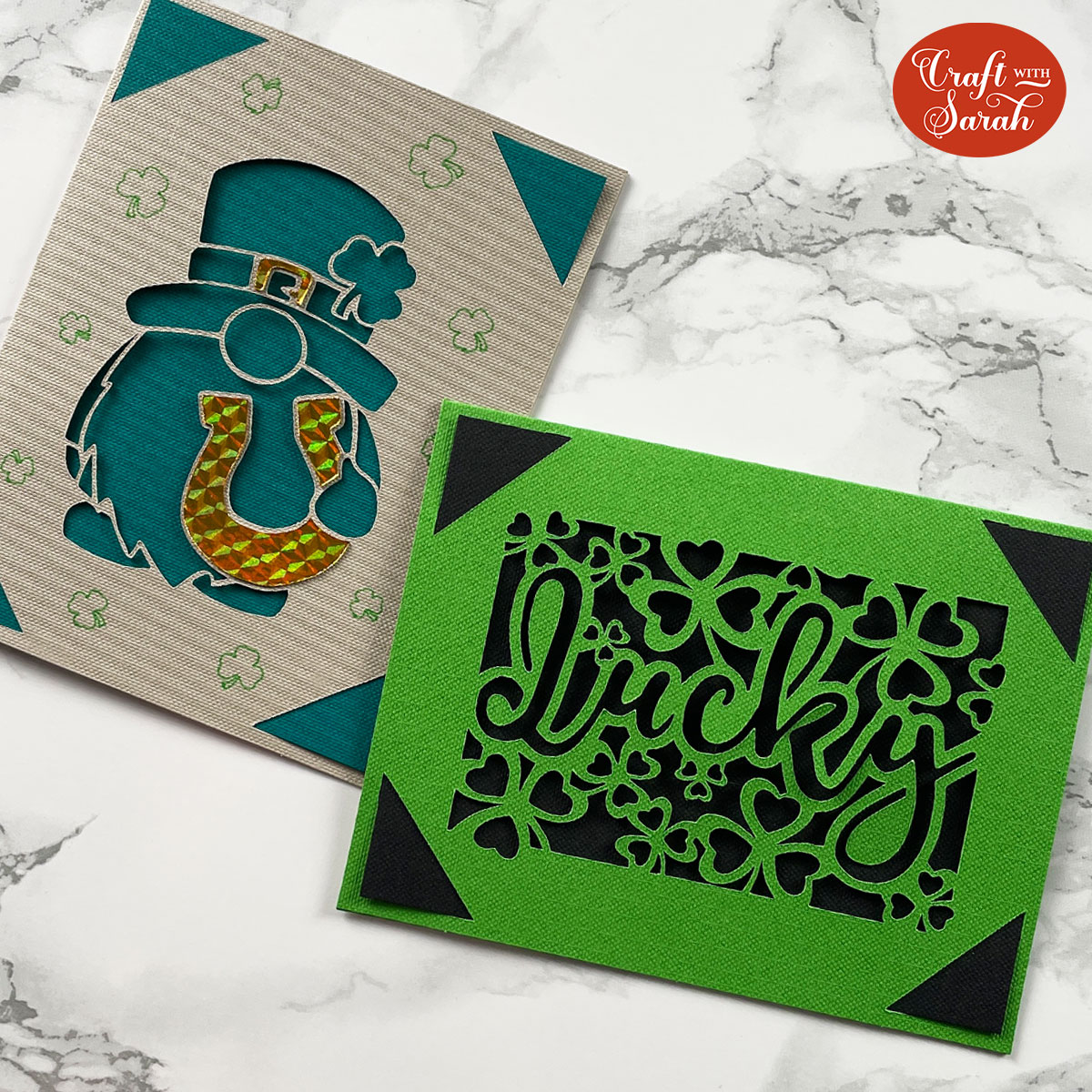 ---
Leprechaun card cutting instructions
The instructions below are for if you are using a Cricut Joy to cut your card, and the pre-made Cricut Insert Cards. You will need a Cricut Joy Card Mat and a regular Joy Mat.
Step 1) Format the draw lines
Follow the steps in the video above or the PDF guide included in your download folder to change the shamrocks layer to a "Draw" layer and "Attach" it to the main cut layer.
Your layers should look like this after making those changes: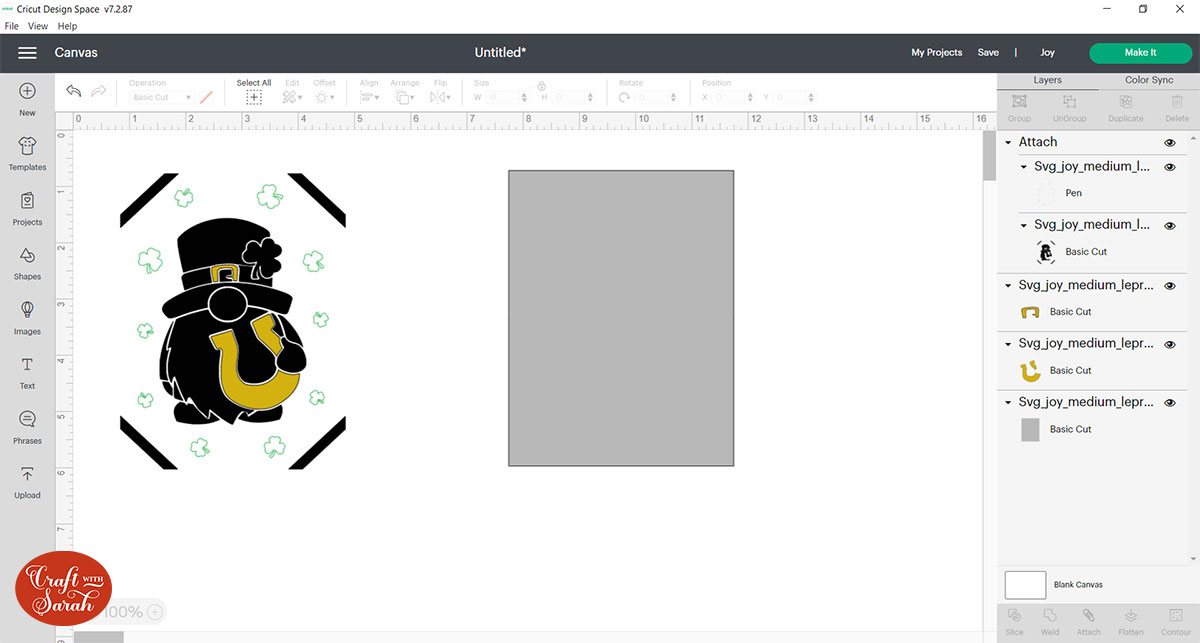 It's ok if your layers are in a different order to how they appear on the image above.
If you don't need to cut the grey rectangle (i.e. if you are using pre-made Insert Cards) then delete you can that layer.
---
Step 2) Click "Make It" and set the material types
Click "Make It" and then select "Multiple Ways" for the material selection.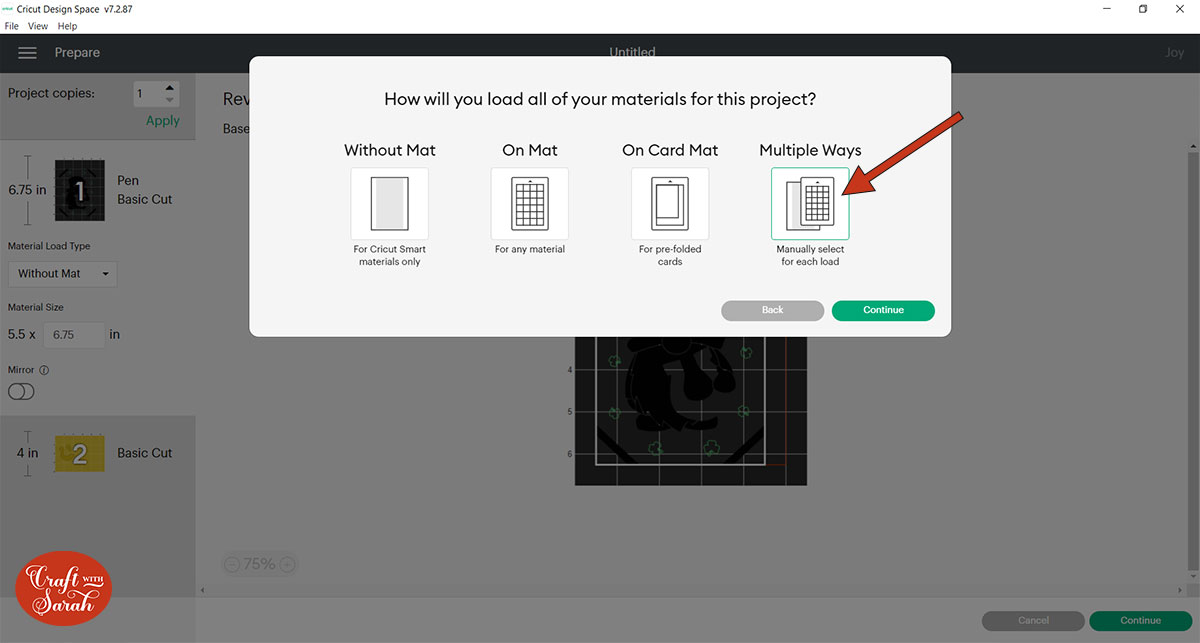 For the main card, choose "On Card Mat" for the Material Load Type and then choose the correct size of card that you are using from the dropdown below.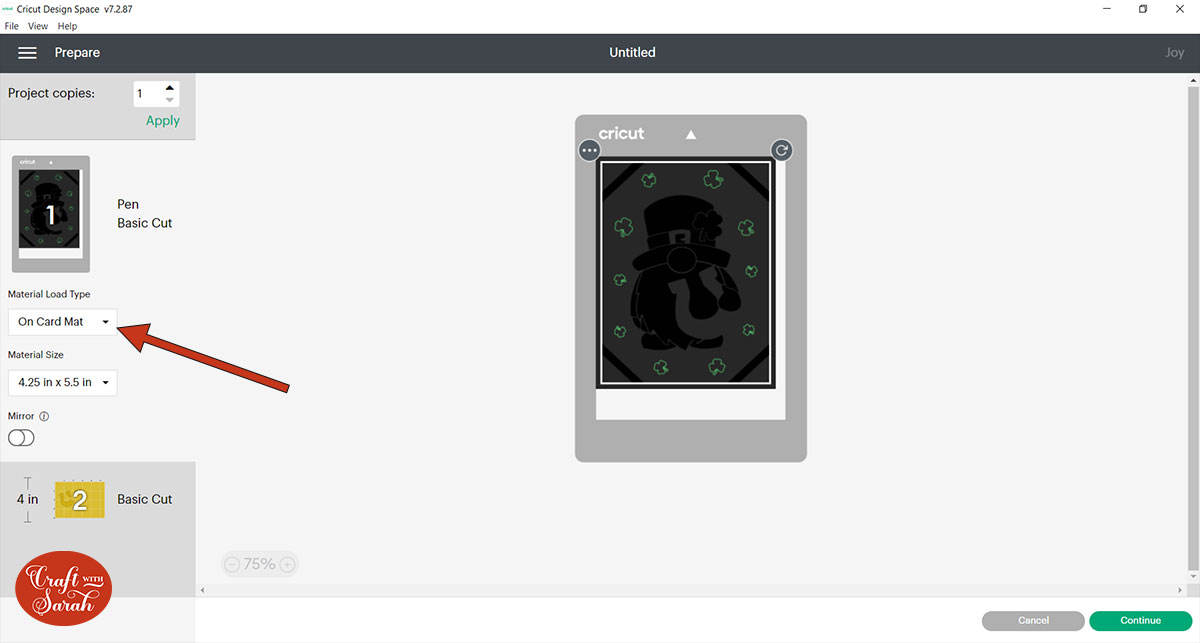 For the yellow/gold layers, choose "On Mat" for the Material Load Type as this will be cut from cardstock on a regular Cricut Joy cutting mat.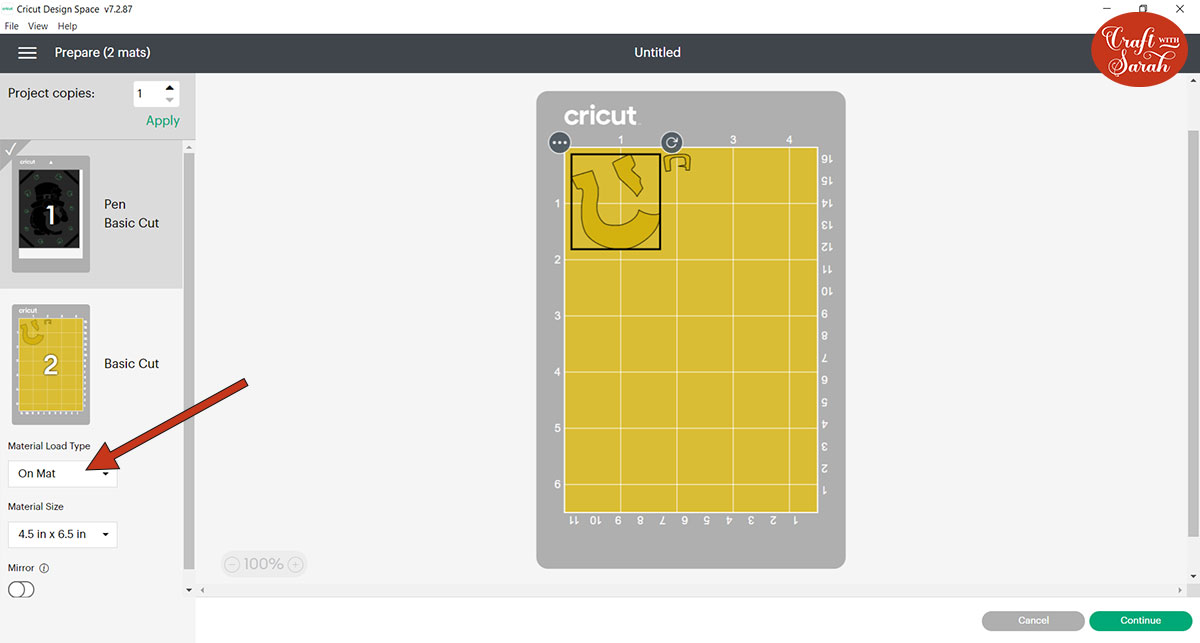 ---
Step 3) Cut and assemble the card
Click "Continue" and follow the on-screen instructions to first cut the main card and then the little yellow/gold pieces.
I used gold holographic card which I cut on the "Glitter Cardstock" setting.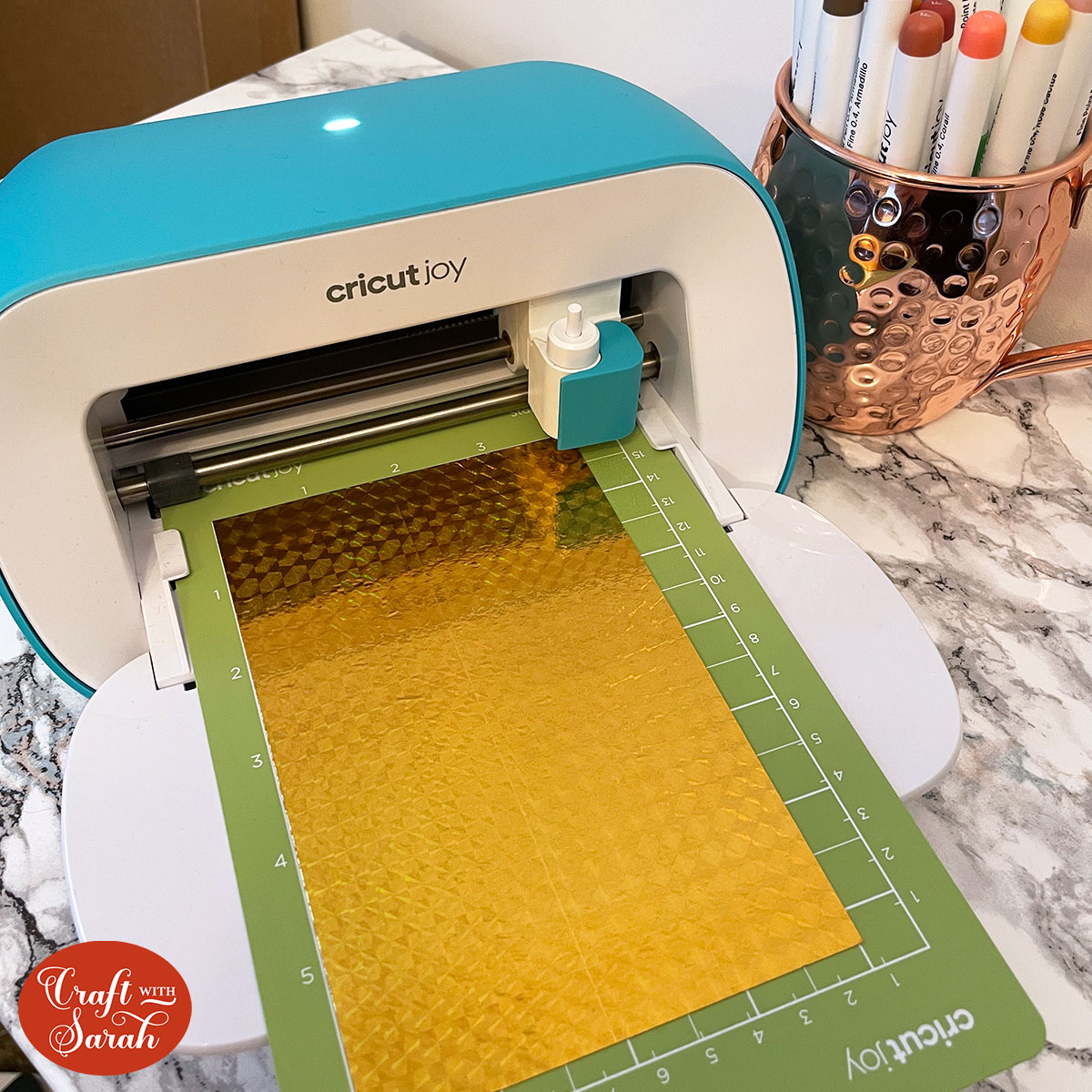 After cutting, glue the belt buckle and horseshoe pieces to the front of your card.
Slice your insert piece into the corners and then your lucky leprechaun St Patrick's Day card is finished!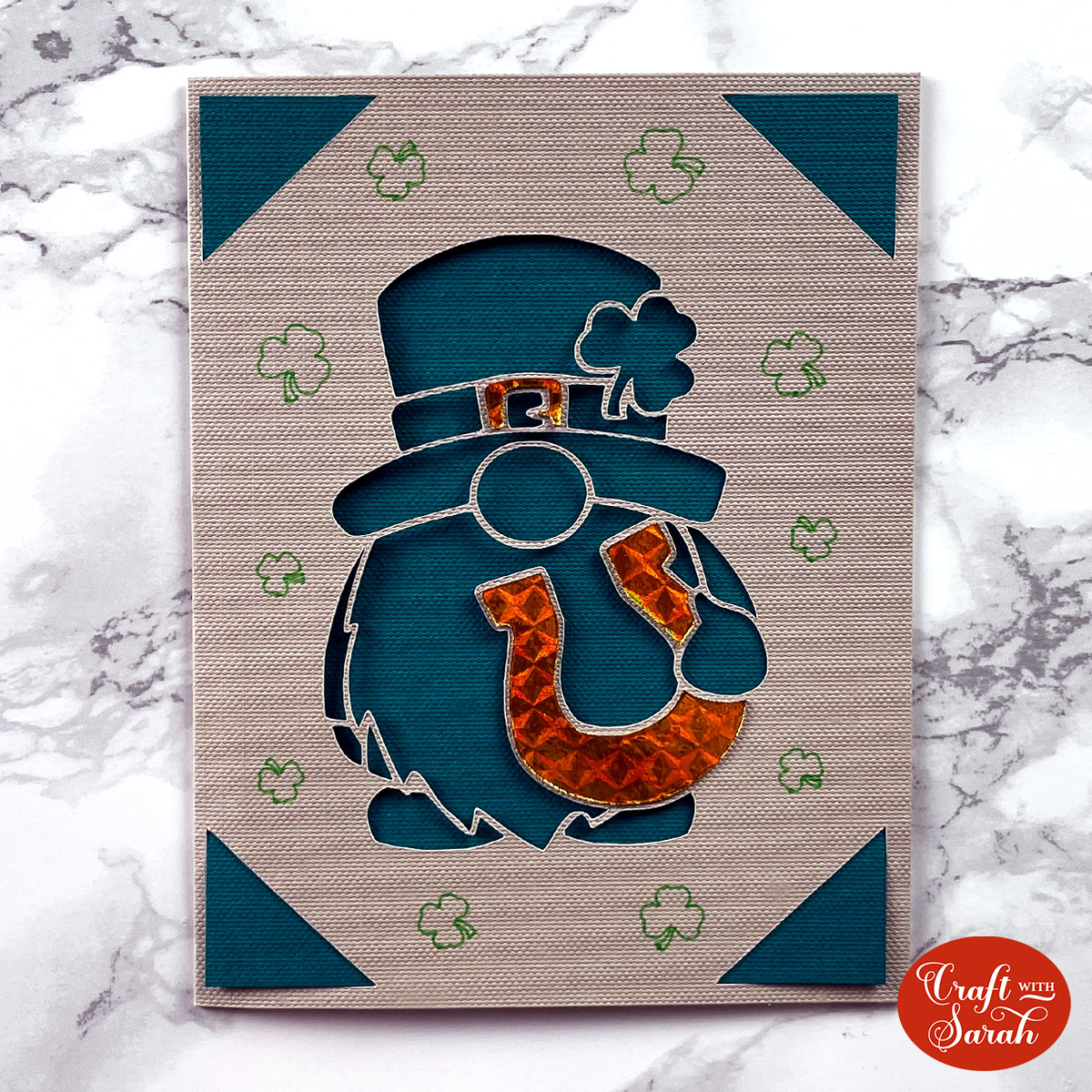 If you like these cards, here are some more free St Patricks Day SVGs.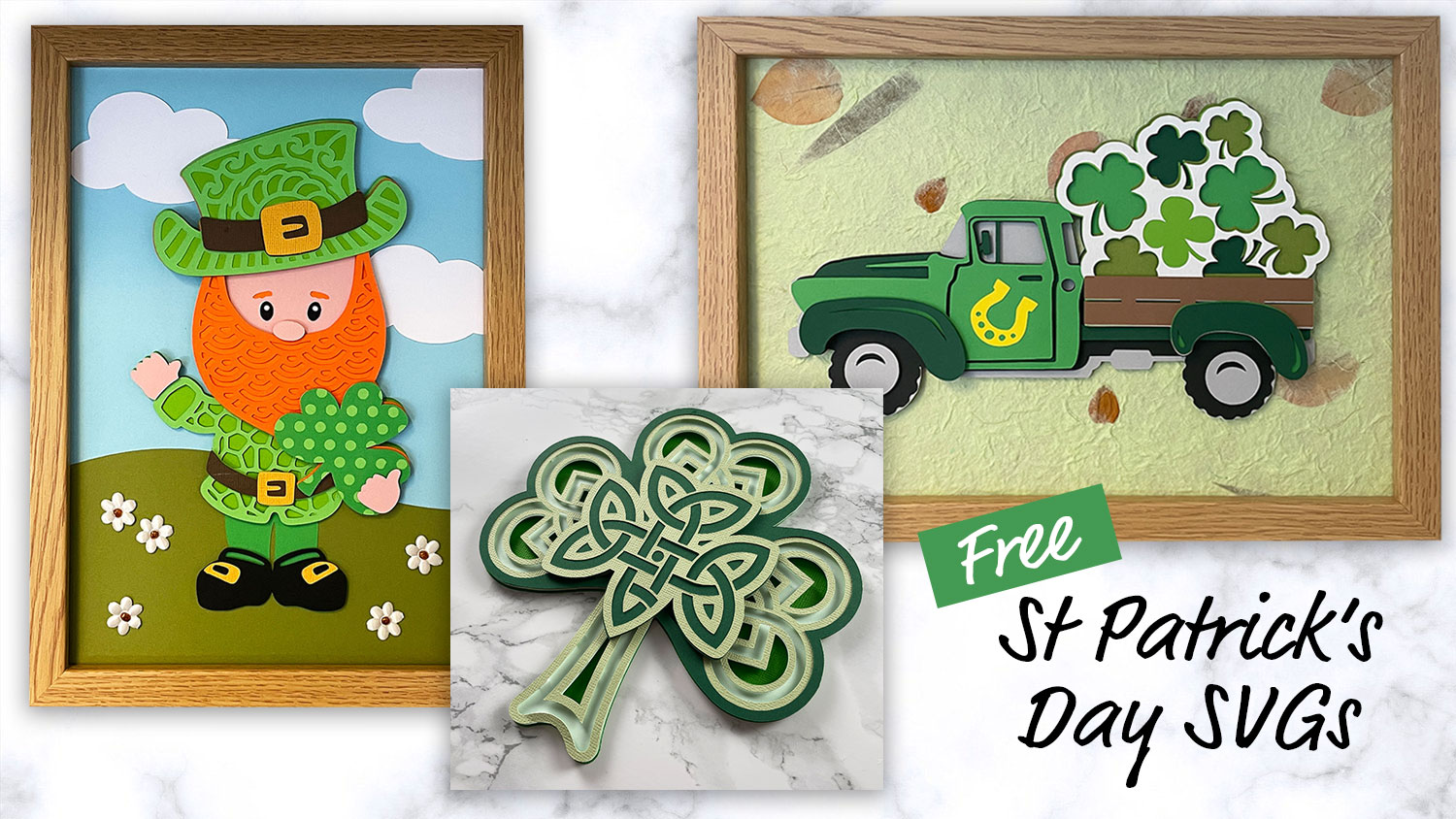 Or for even more designs, visit my SVG shop. If you are a Craft Clubhouse member then you can download the below four designs for FREE by logging in to your account.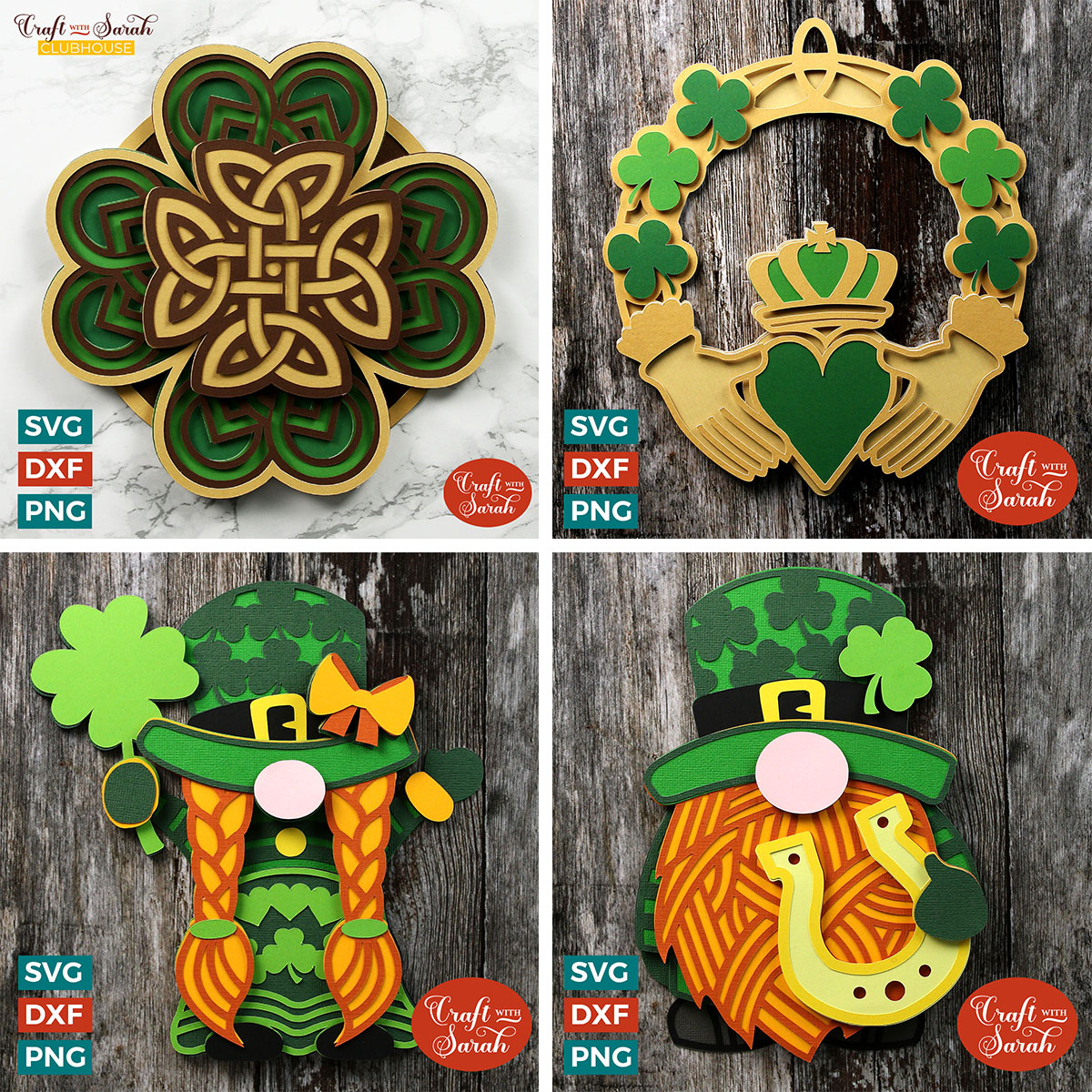 Happy crafting,
Sarah x