How to use Nuvo Shimmer Powder for Crafts [HCC Day 06]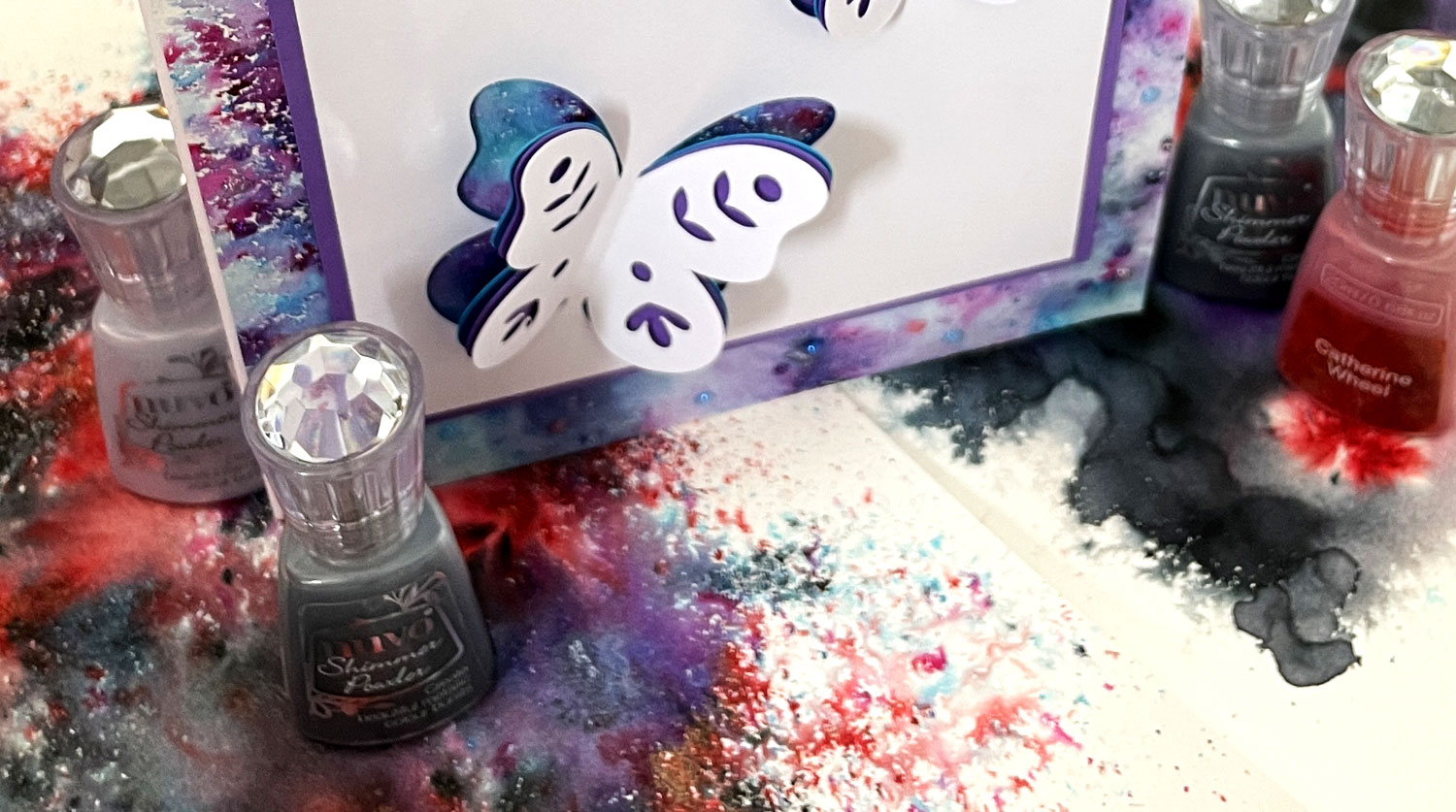 Learn how to use Nuvo shimmer powder for craft projects and card making backgrounds.
These beautiful, colourful backgrounds contain mica powder which makes them shimmer and shine in the light.
This project was part of 2021's Halloween Craft Countdown.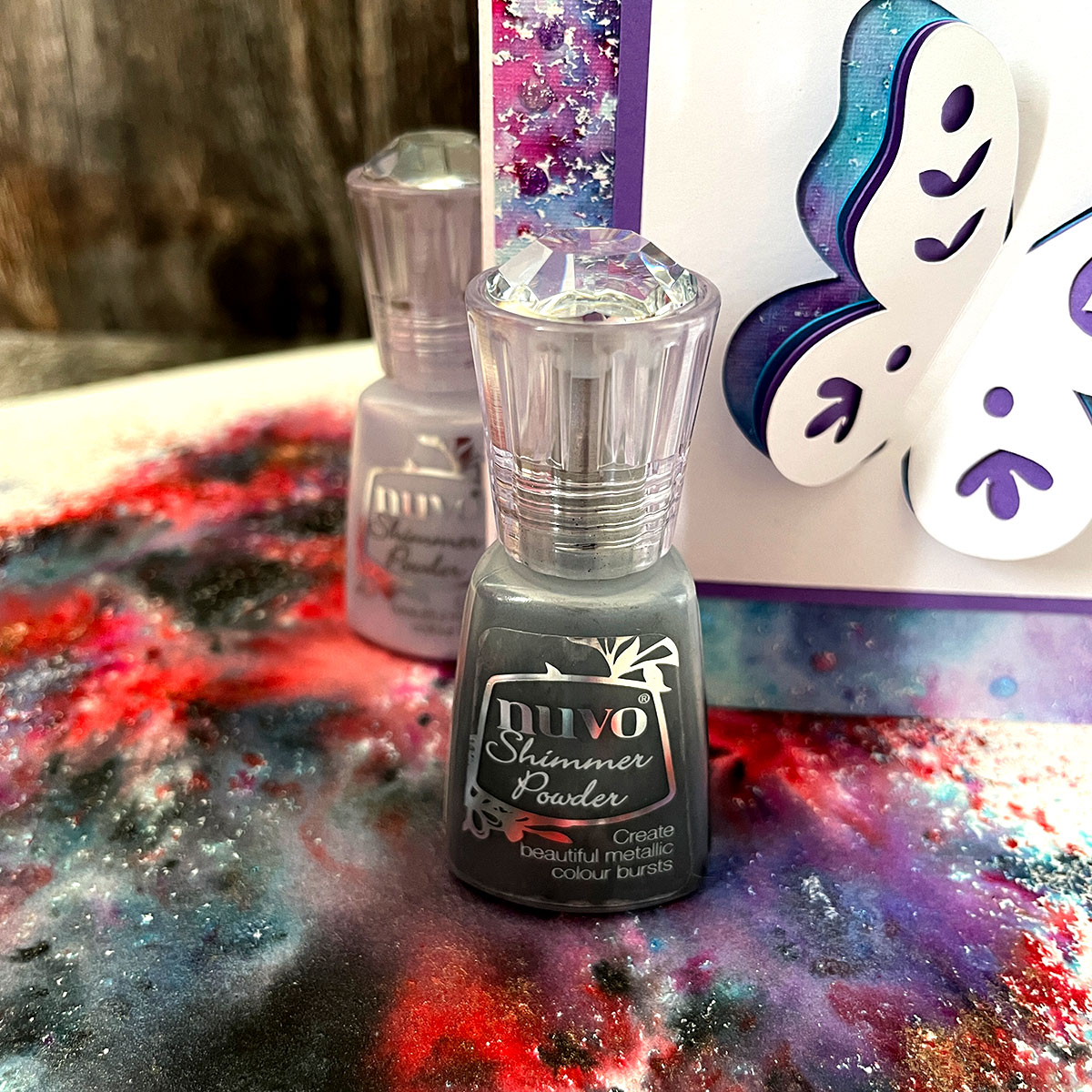 ---
What is Nuvo Shimmer Powder?
Nuvo shimmer powder is a craft product from Tonic Studios.
It comes in a variety of different colours, including every colour of the rainbow plus metallics and other colours too.
You can mix the powder with water to create a sparking water-based paint, or gently spritz it with water to unlock the colours and create rainbow bursts of colour.
Here is a photo of the full range: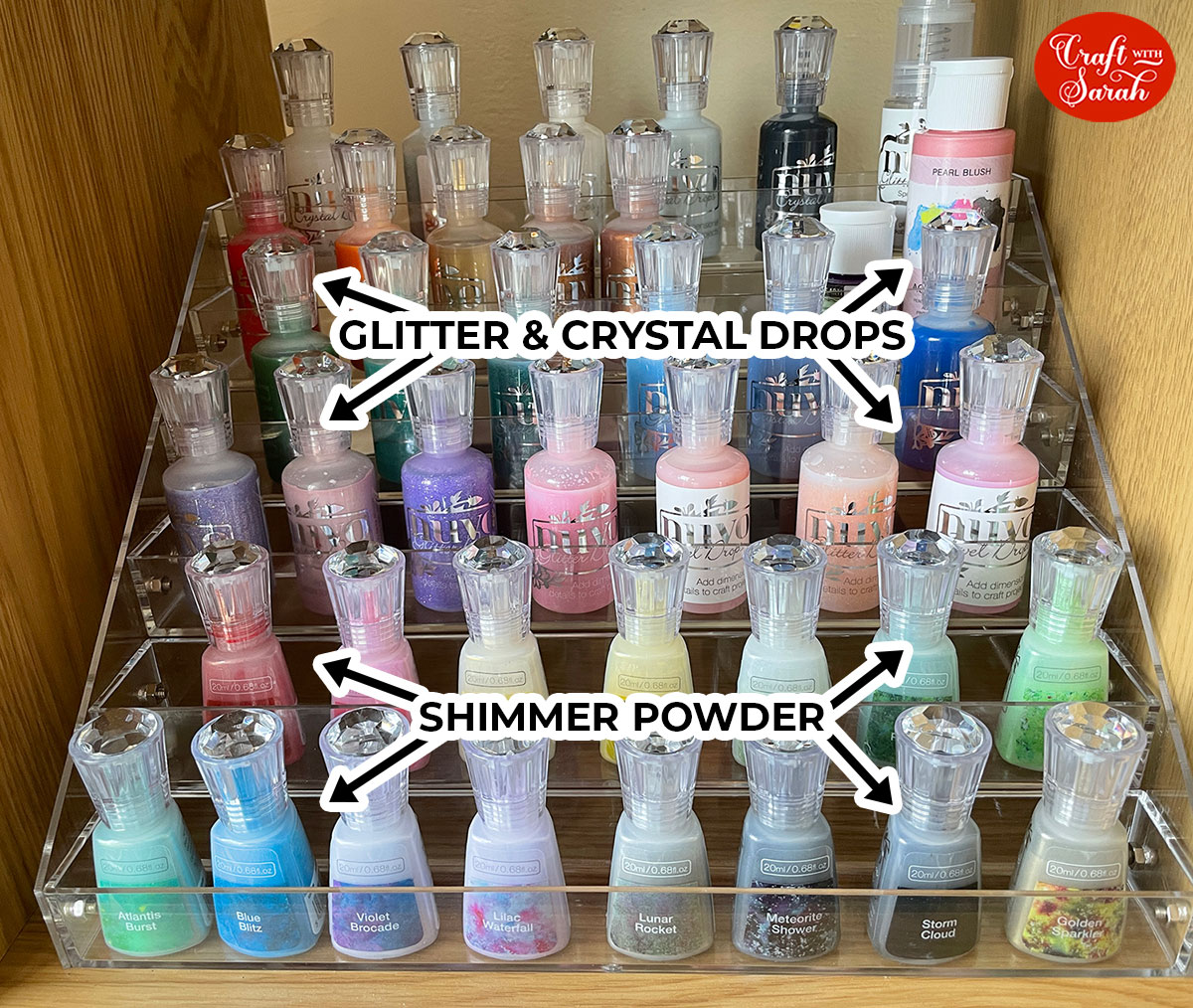 What's amazing about Nuvo Shimmer Powders is that each bottle contains a whole bunch of different colours and shades in the same bottle. This lets you make beautiful, unique card backgrounds in just a couple of minutes!
The picture on the side of the bottle where it tells you the colour name shows the colours that are contained within the powder: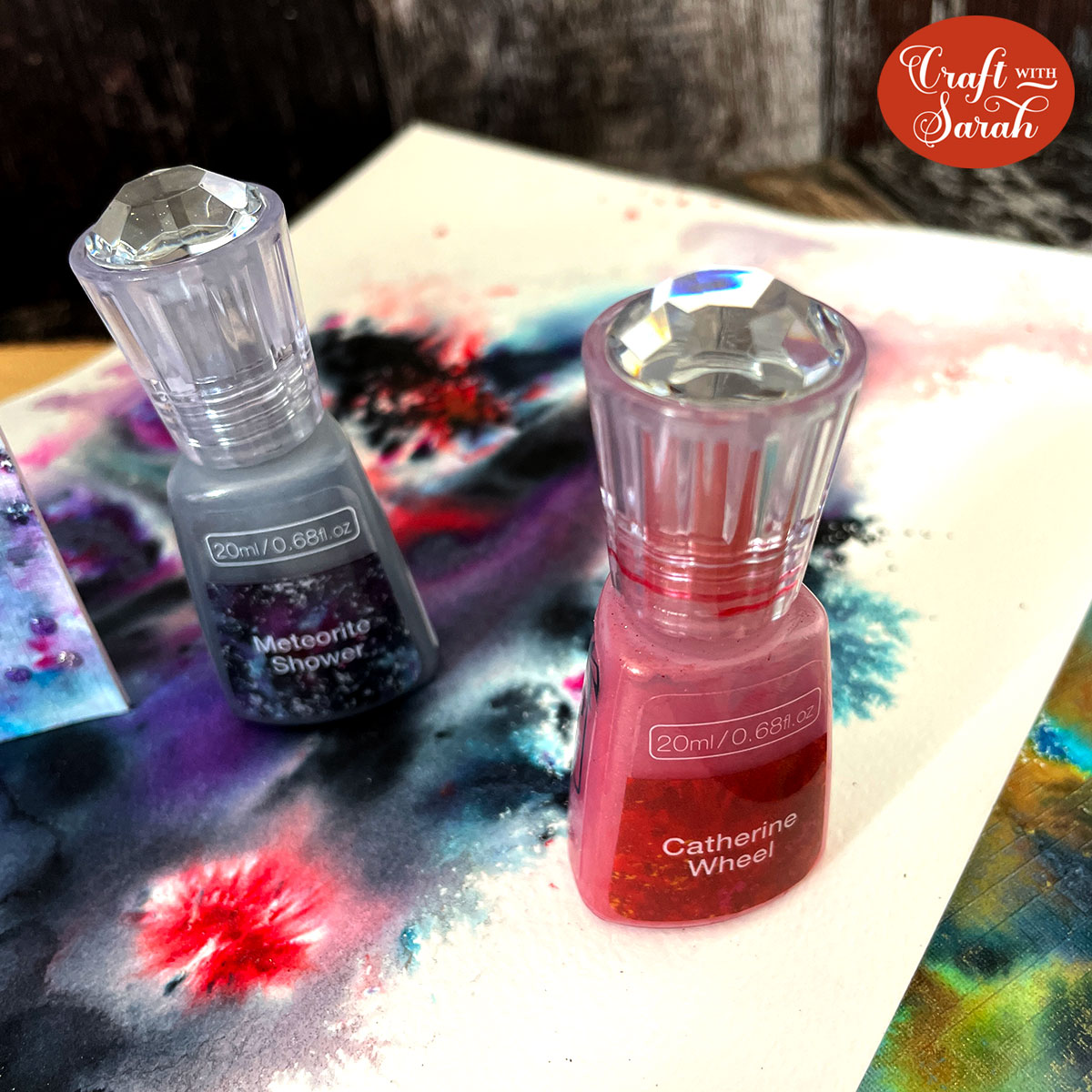 ---
How to use Nuvo Shimmer Powders
Here's how to use Nuvo shimmer powder to make custom background patterns for your handmade cards.
Materials list:
Craft heat gun / embossing gun
---
Step 1: Choose your colours
Choose the bottles of powder to add to the card. I like to choose 2-3 different colours to mix together.
Important – make sure you protect your work surface with some newspaper or similar before you start as the colours go everywhere when they are sprayed!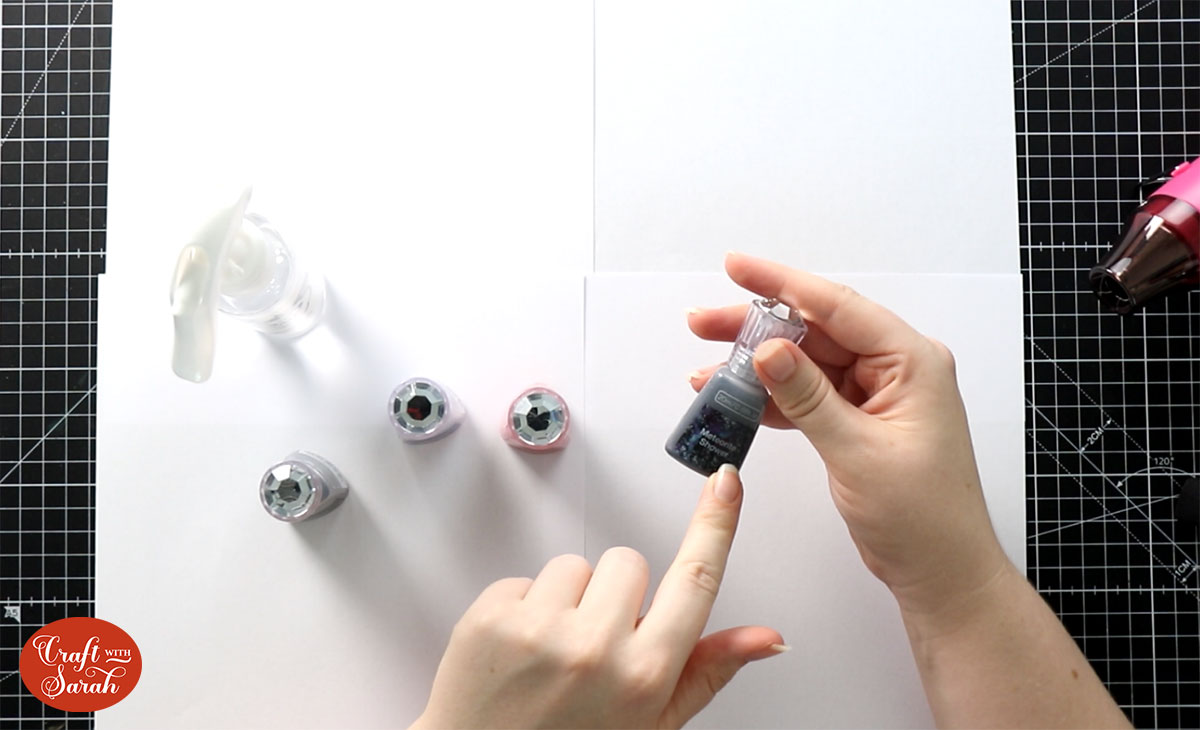 ---
Step 2: Tap the powder onto your card
For each bottle you have chosen, take the lid off and turn it upside down above the paper. Tap the bottom of the bottle to put spots of powder onto your card.
The best card to use is artist's watercolour card or paper as it's got a good absorbency rate so when you spritz it with water it will take in the water rather than running off the sides.
---
Step 3: Spritz the card with water
Spritz the card with a spray bottle of water to activate the powder and get the colours running together.
As the powder gets wet, it seems to almost "explode" with colour.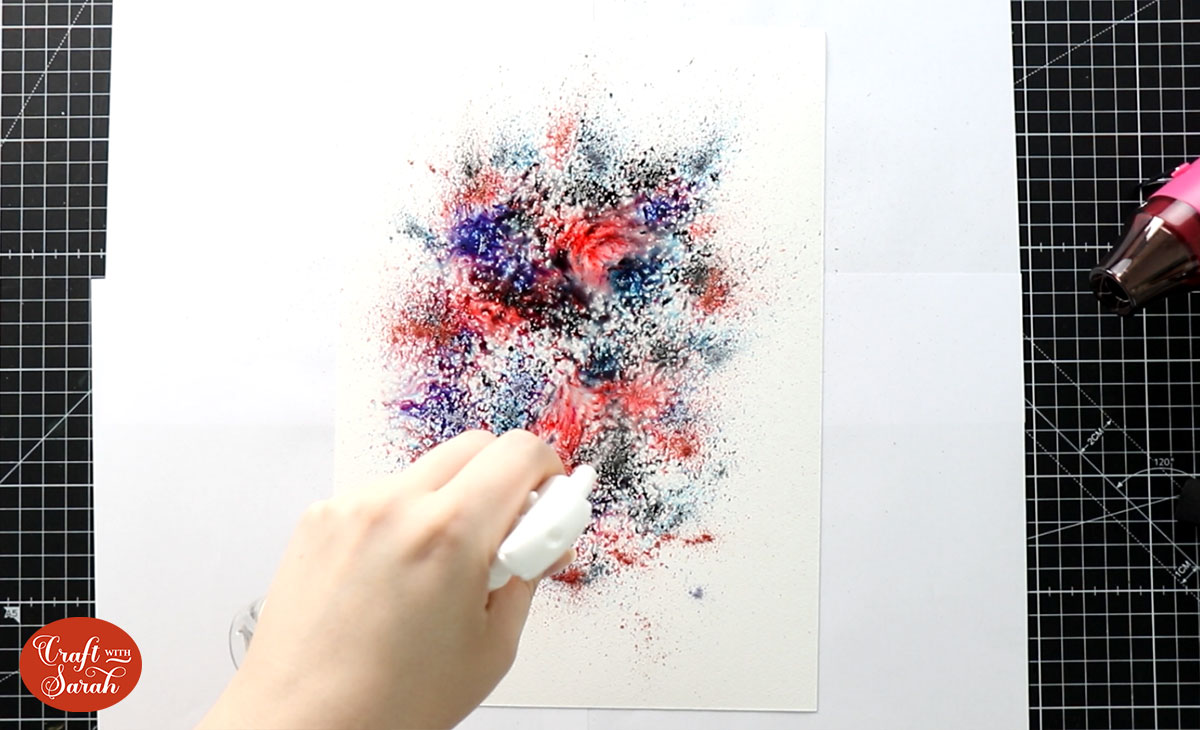 The more water you add, the more the colours will run into each other and blend together.
If you spritz the bottle from different angles, it will create more abstract shapes that go in different directs on the paper.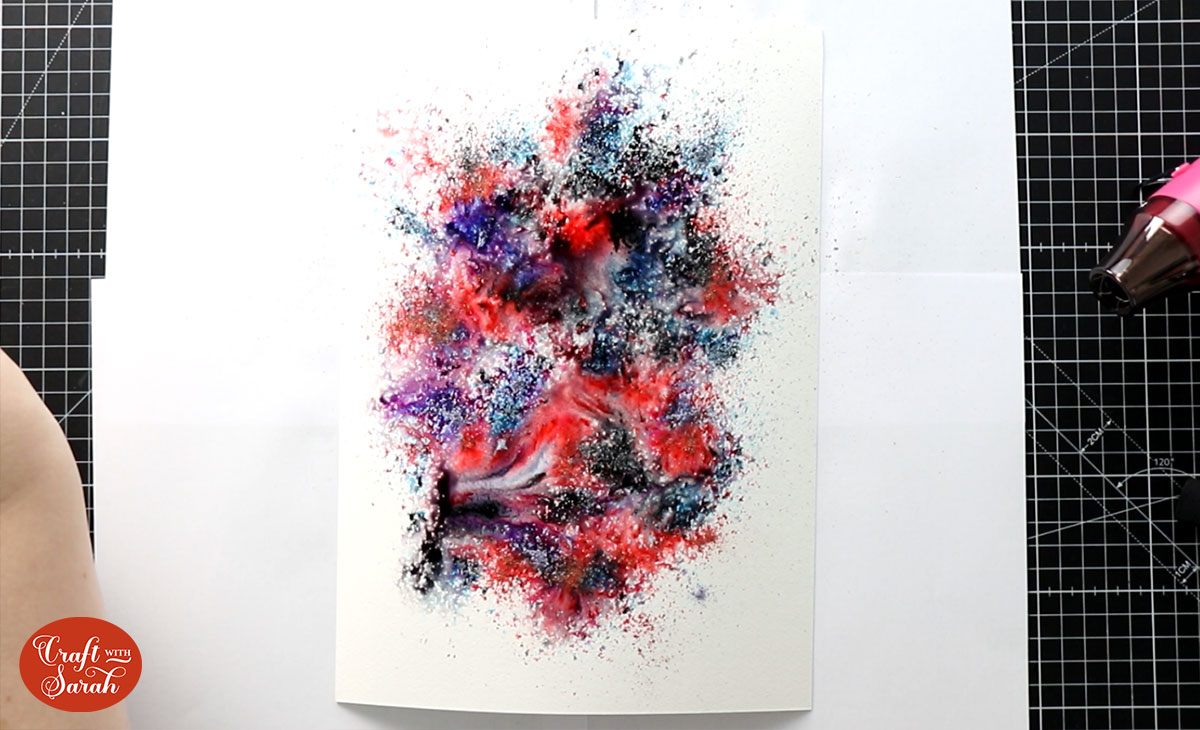 If you feel that your background need some more vibrance, tap out some more of the powders.
It will react with the water that's already on the paper, so you might not need to add and more water.
Tip: Another fun way to use shimmer powders is by spritzing the paper with water BEFORE you add the powders! This gives a more blended effect to the colours.
---
Step 3: Dry the card background
You can wait for the card to dry naturally, but that can cause "pools" of water to appear which will look splotchy when dried.
A faster way that I think leads to better results it to use a craft heat gun to dry the paper quickly.
Move the heat gun around the paper in small circles to stop it getting too warm.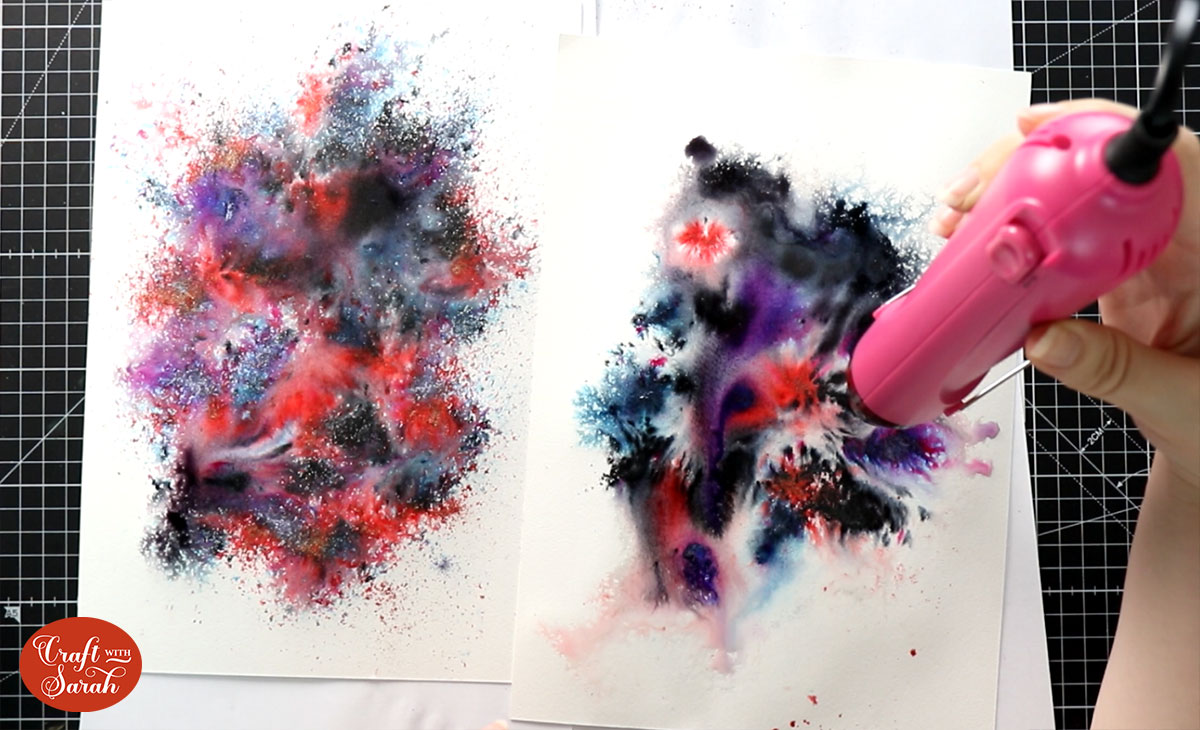 After your background has dried, you may need to press it under some heavy books for a few hours to flatten it out as the heat can cause the card to warp.
---
Step 4: Use the Nuvo Shimmer Powder to make a card!
Once the background has fully dried, it's ready to be used on a card!
You can use it in any way that you would use patterned paper. Either use it in large pieces as a big background focal point to the card, or chop it into smaller pieces to use as accent shapes.
Here's how I used a piece for the penny slider card from Day 2 of the Halloween Craft Countdown.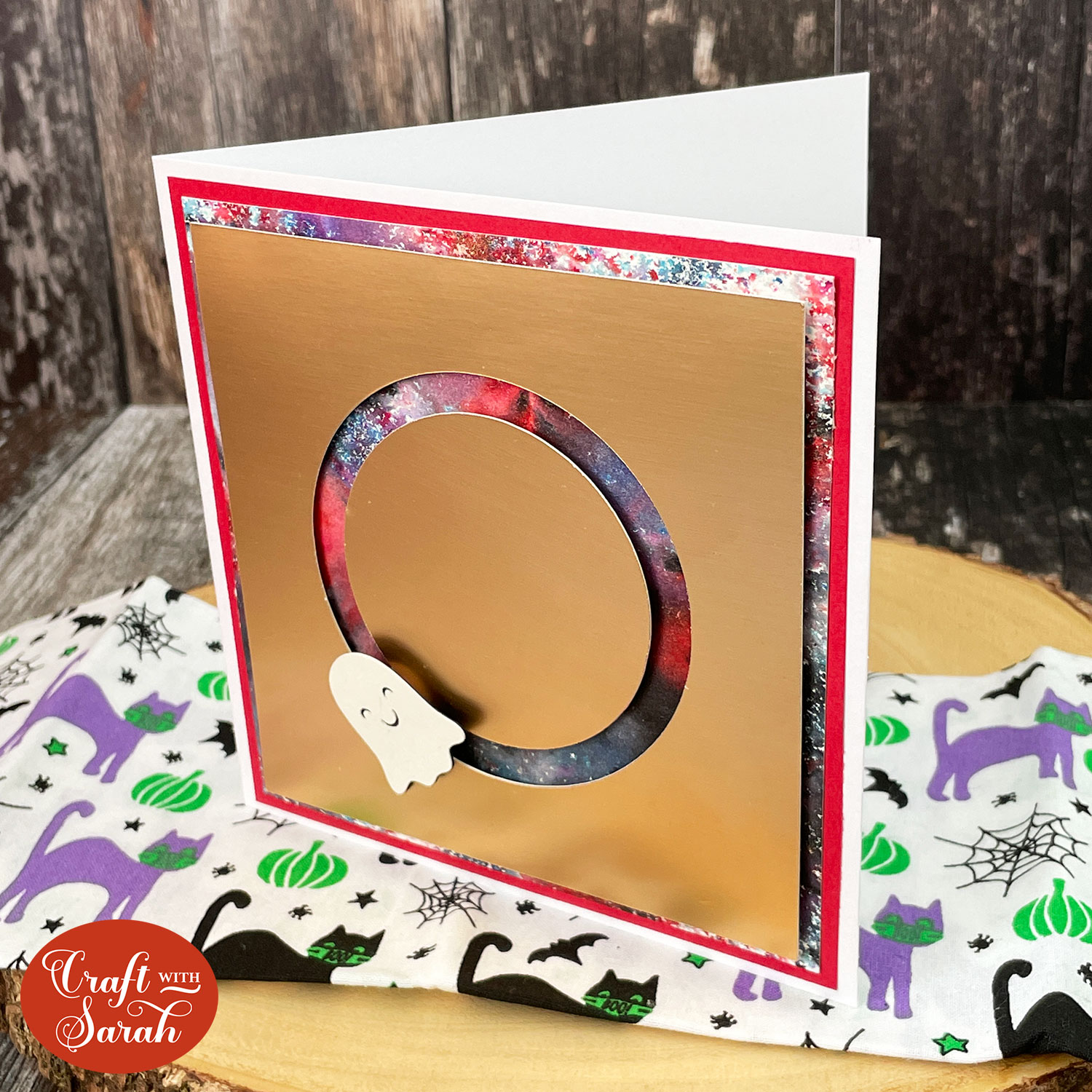 Here's another example, as the background to another card. This one uses different purple and blue shades for brighter, more feminine appearance.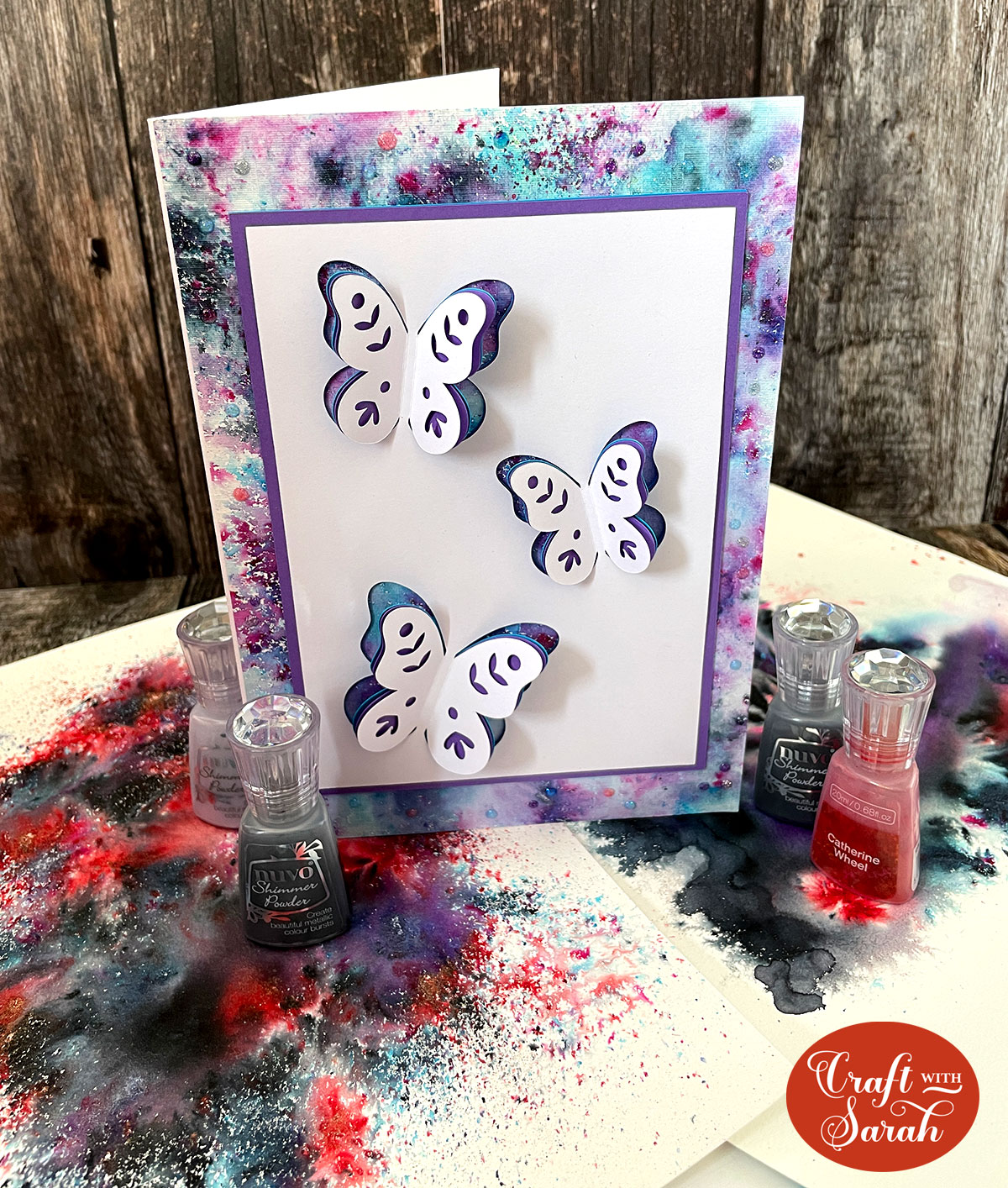 You can even run it through a die cutting machine or Cricut machine to cut it into shapes!
Here's a TikTok video I made showing how Nuvo shimmer powders can be cut with a Cricut to make gorgeous cards:
---
Please note that as this is a water based product, if you get it wet again then the colours will run, as shown in the video below:
@craftwithsarah

Reply to @miz_amz It will smudge if wet but could probably be sealed with an art fixative spray to stop it happening
I hope you enjoyed this tutorial on how to make greetings cards with Nuvo Shimmer Powder!
I really love this product so I'll be releasing some more tutorials and videos soon on how to use them for other types of craft projects, including decorating canvases and using the powders to paint with.
Happy crafting,
Sarah