How to Print and Cut on a Cricut
Learn how to print then cut with your Cricut in this easy tutorial.
If you've never tried print & cut on your Cricut machine, you're missing out!
I LOVE making cards and other crafts using print and cut as it's a great way to add detail and depth to your handmade projects whilst keeping the perfectly smooth cutouts that you know and love about your Cricut.
Here's a card that I made recently using print & cut. All the cute little monsters were printed on my home printer onto glossy photo paper, then I fed the sheet of paper into my Cricut machine and just like magic, it cut them all out for me perfectly!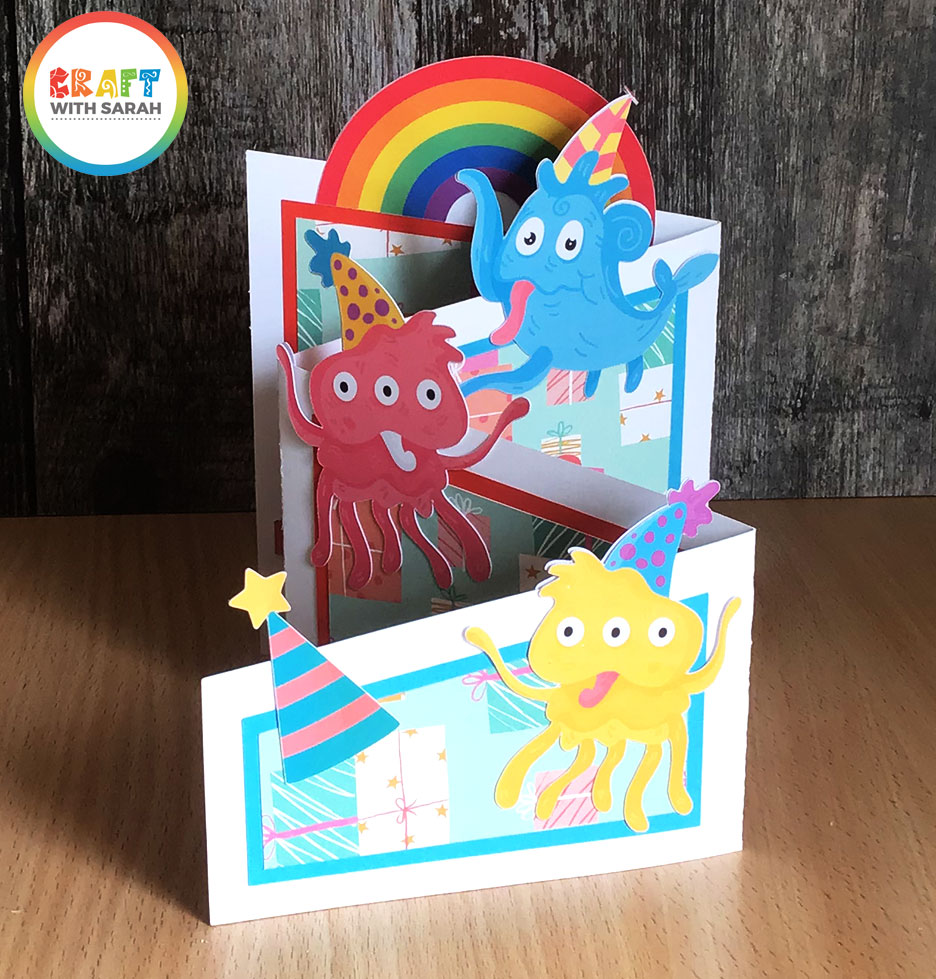 What is Cricut print then cut?
Cricut print then cut is an awesome feature of Design Space and Cricut machines.
It lets you print something out on your normal home printer and then load it into your Cricut and it will cut it out for you – how cool is that?
In this tutorial, you'll learn…
how to choose print then cut images in Design Space and Cricut Access
how to turn "regular" images into print then cut images
how to size your print and cut images correctly
how to print and cut with Cricut
what 'bleed' means and when you should and shouldn't use it
AND the best way to get your finished designs off of your mat without them rolling or bending.
All that in under 20 minutes – phew!
How to print and cut on a Cricut machine
Watch the video below to find out how to print then cut images on your Cricut!
Design Space project links:
Like this video? Subscribe on YouTube for three NEW craft tutorials every week!
I hope you enjoyed this tutorial on how to do print and cut on a Cricut machine.
If you have any questions, let me know in the comments!
Happy crafting,
Sarah x