What are Design Space Projects?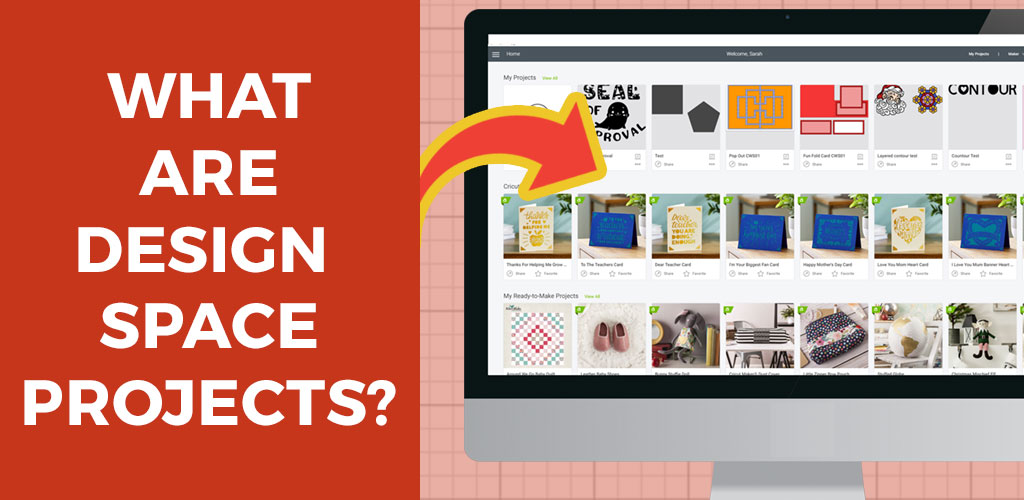 Understanding Design Space projects is one of the first steps to mastering your Cricut machine.
Luckily, not only are projects easy to use, but they will open up a whole new world of Cricut craft fun for you, so you'll have fun along the way!
Find out all you need to know about Design Space projects below.
Everything you need to know about Design Space projects!
This tutorial is part of my Design Space Daily video series – short and snappy videos to help you learn the Cricut Design Space software.
---
VIDEO: Design Space projects explained
Learn how to use Design Space Projects, how to save projects, customise projects, share projects and design your own Cricut projects.
I release new Cricut videos each week. Subscribe to my YouTube Channel to never miss an episode!
---
What are Cricut Projects?
A "project" is a Design Space file that has been saved and that you can use to cut something on your Cricut.
When you open Design Space, you get a screen which looks like this: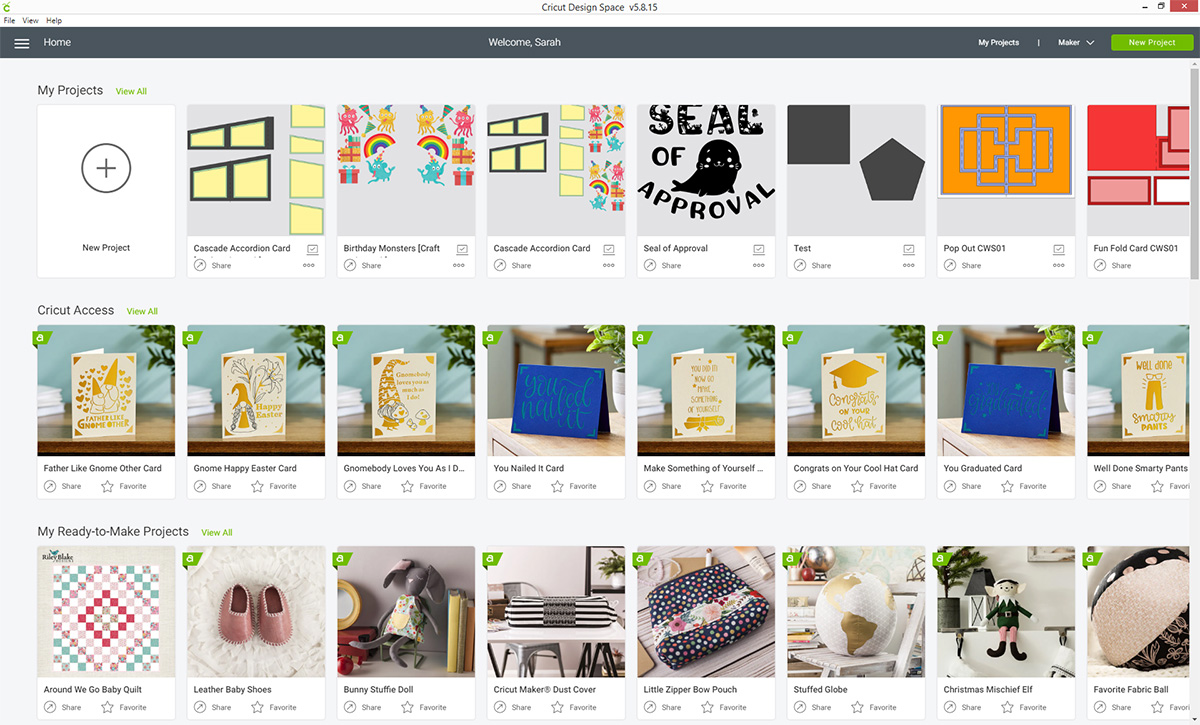 At the top there is a section called "My Projects". This is where you can open any project you have saved.
Underneath that, you've got lots of different categories of projects which have been designed by other people, that you can use.
These include: Cricut Access, My Ready-to-Make Projects, Infusible Ink, Creative Cards and more.
Click on a project to get more information about it, such as a description, what materials it needs and what Cricut tools you will need to complete it.
---
How to open Design Space projects
When you've found a project that you would like to make, click on it to get this popup: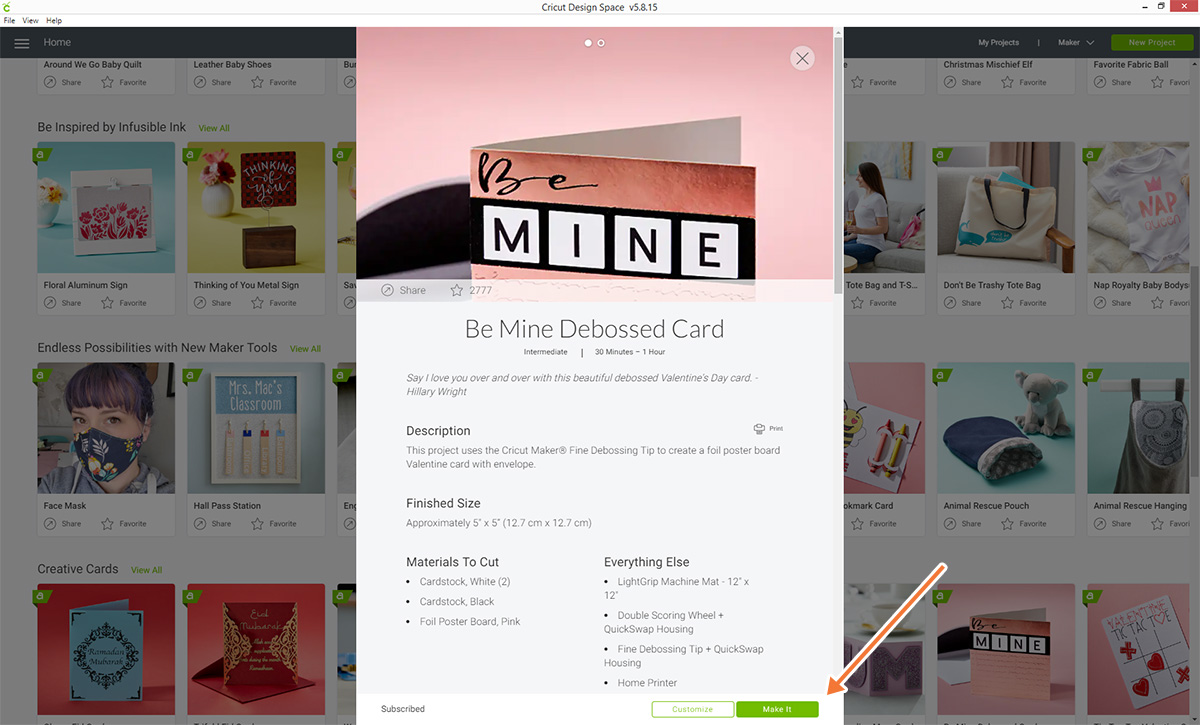 You have two options: "Customize" and "Make It".
If you don't want to make any changes to the design then click "Make It" and it will begin the process of sending the project to your Cricut to be cut. You will be able to choose what materials you are using before it cuts.
To make changes, click "Customise" instead. This opens up the project in Design Space and makes it fully editable.
Note: If the project is part of Cricut Access and you do NOT have an active Access membership (i.e. you don't pay monthly for Cricut Access) then you may be required to pay a one-off fee to use the project. Once you've paid, you can open and cut this project as many times as you wish.
---
How do I view all projects in Design Space?
To browse all projects in Design Space, first click on "New Project" button in the top right of your screen OR click the big "New Project" section on the left.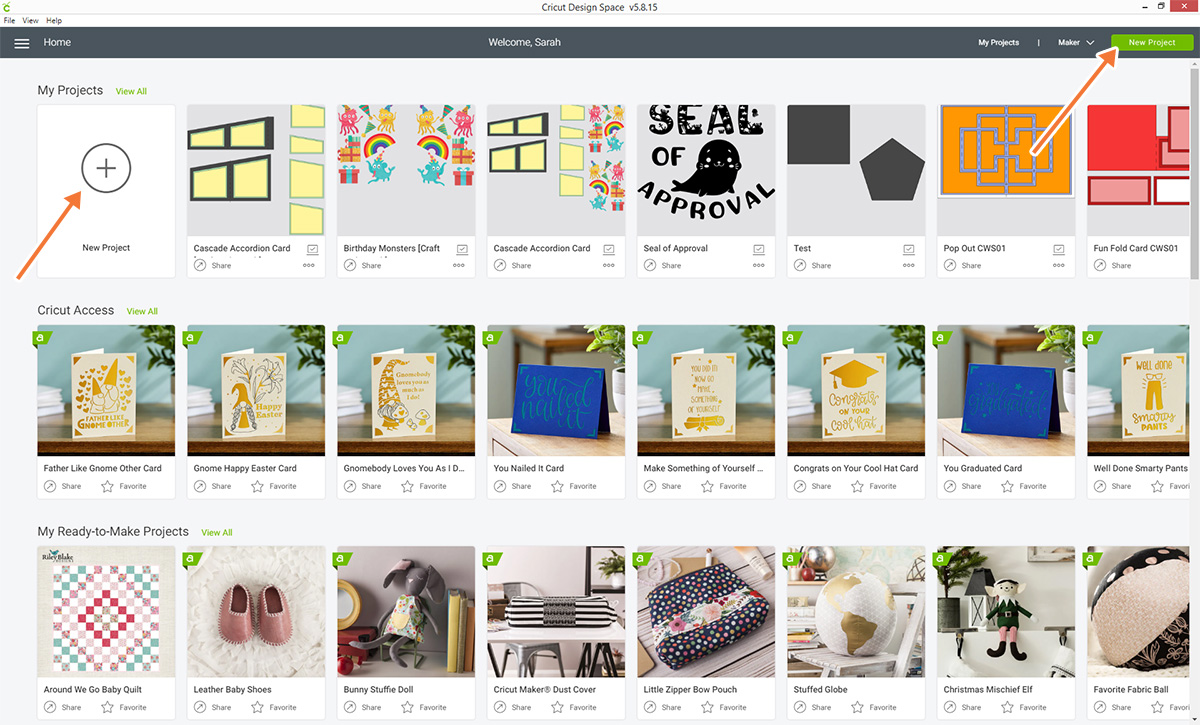 This opens up a blank canvas (i.e. a new file).
Click the "Projects" button in the left sidebar and you'll be given a list of all projects.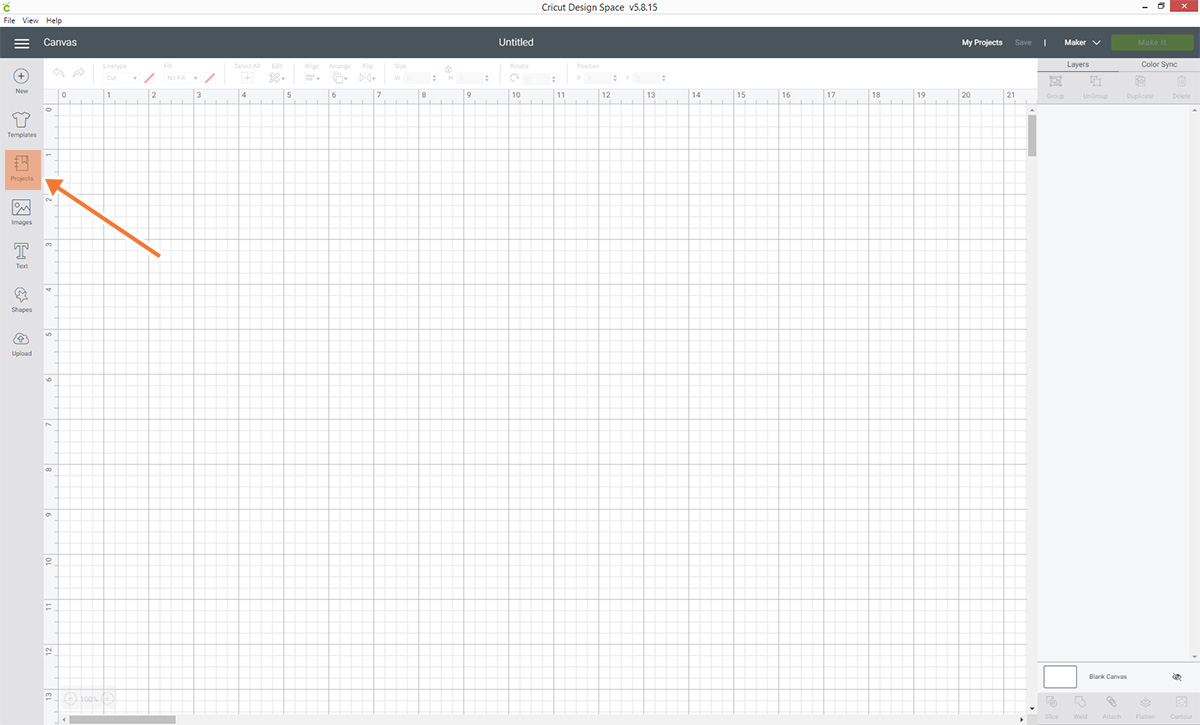 ---
How do I find projects on Cricut Design Space?
From the "all projects" page (see above) you can find projects in Design Space by typing into the search bar on the top right, or filter by category using the dropdown menu.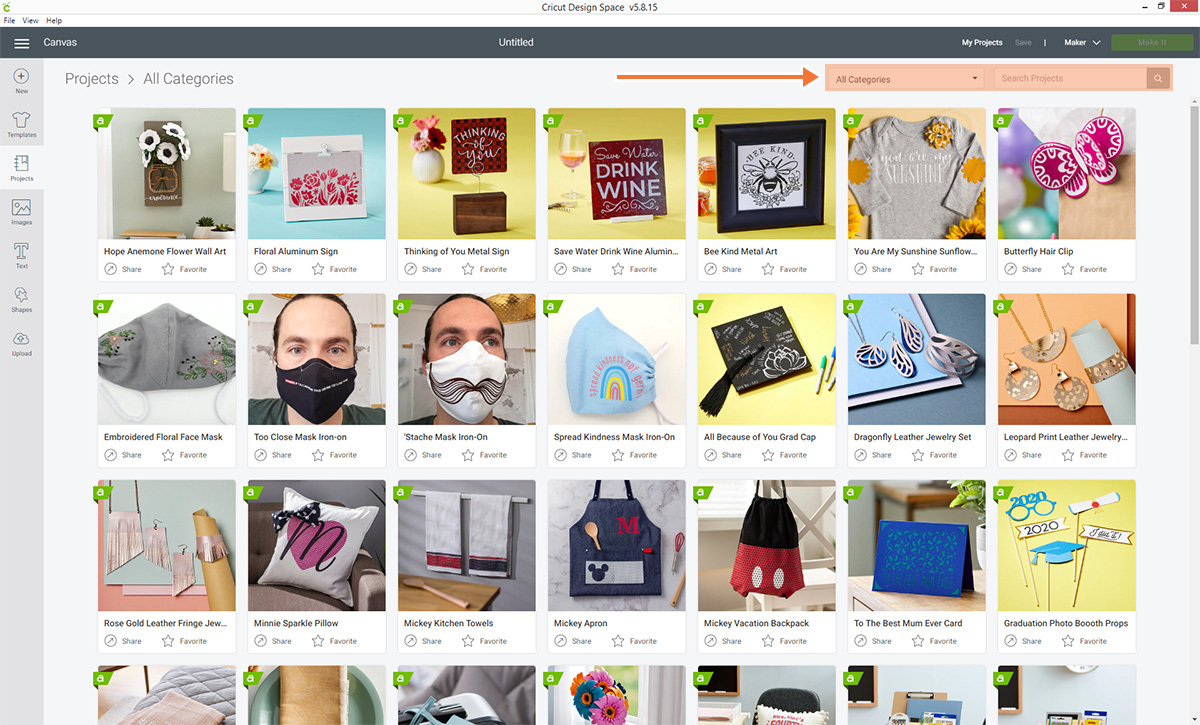 To search, type a word into the search bar and press the magnifying glass icon.
This will show you all projects that match your key phrase.
Top tip: To get more results, search for singular words instead of plural, e.g. "cat" returns more results than "cats".
---
Are there free projects on Cricut Design Space?
There sure are!
To find them, view all projects following the steps in the previous section and then click into the "All Categories" dropdown.
Click the option that says "Free" and it will filter the projects to only show you ones that are completely free.
You can also search for free projects that match your particular machine, e.g. "Free for Cricut Maker" or "Free for Cricut Joy".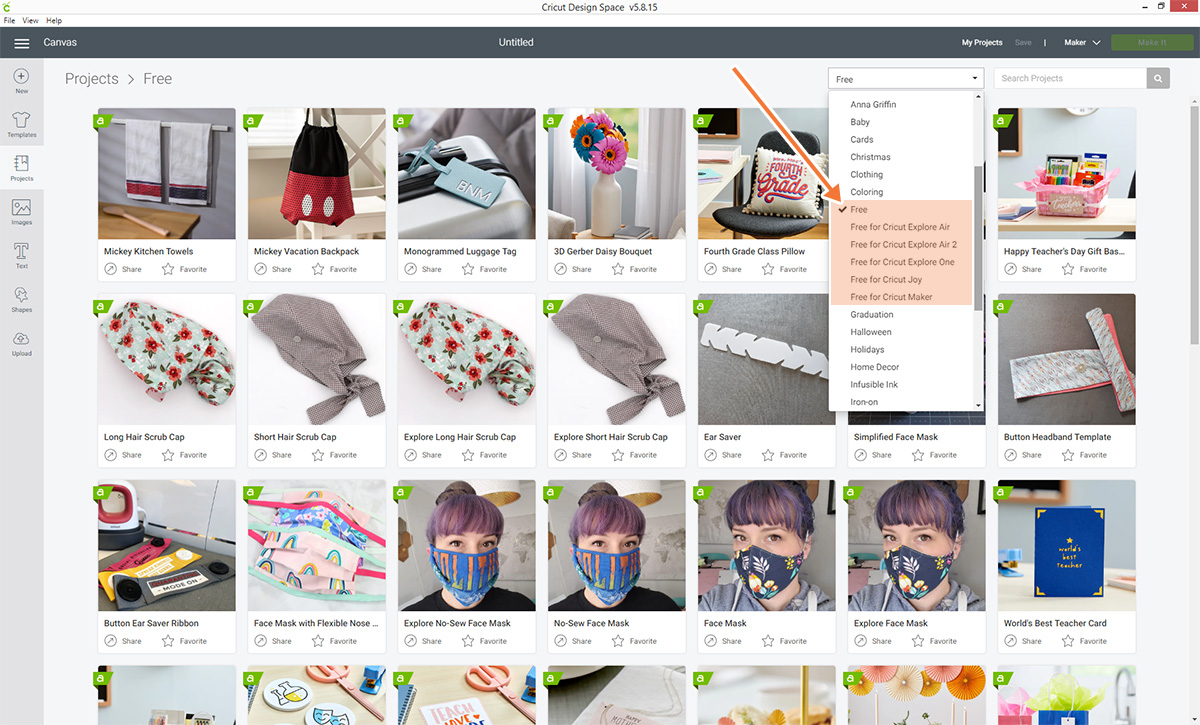 ---
How do you make your own project on Cricut?
From the Design Space home screen, click "New Project" to start your own project.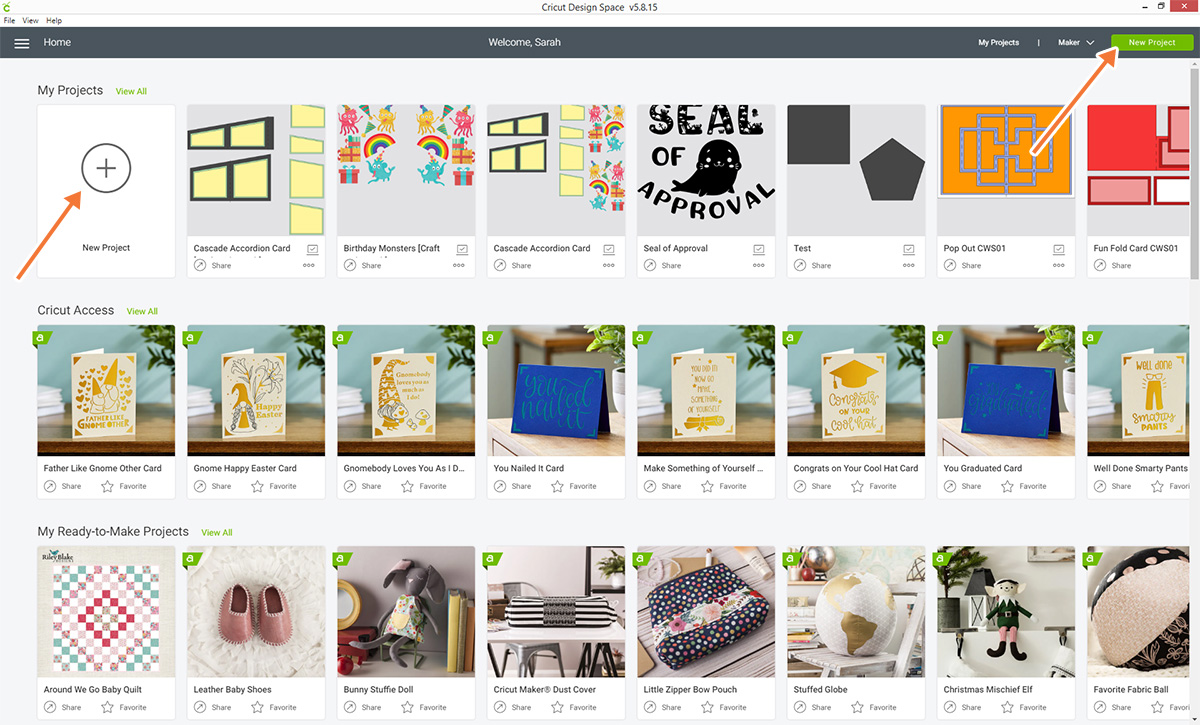 This creates a blank canvas for you to start designing your own project.
This is also the first step on how to upload SVGs into Design Space, or other files that you wish to cut with your Cricut Machine.
---
How to save Design Space projects
Saving your projects regularly is really important to make sure you don't lose any of your hard work.
Design Space doesn't have an "autosave" feature, so you need to manually save it.
To save a project, click "Save" in the top right.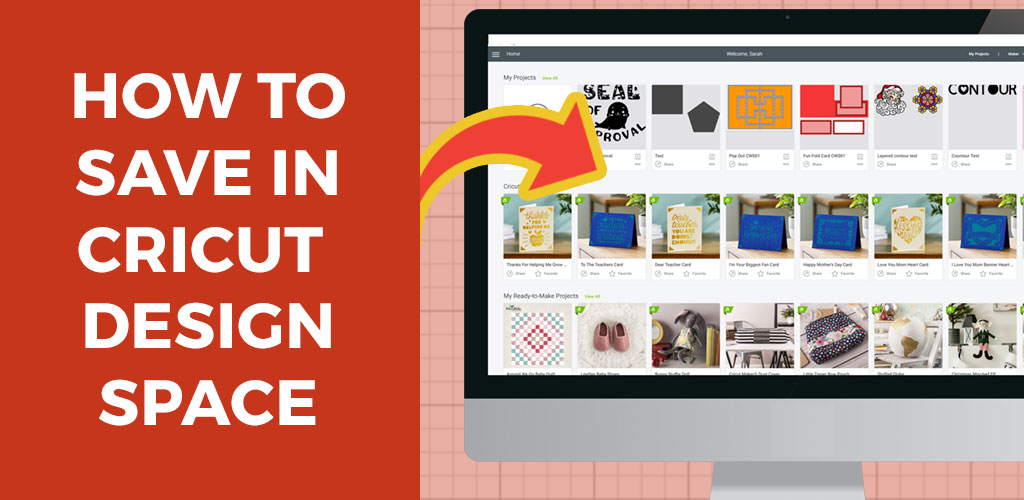 This opens a popup which looks like this: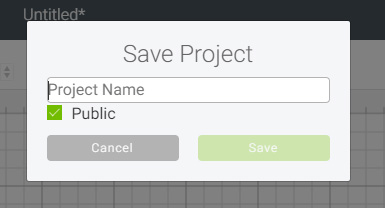 Give your project a name and choose whether you want it to be public or not.
If it's public it means that it can be shared, but if it's private then only you will ever be able to open it.
I recommend saving about every 5 minutes, just in case Design Space crashes or something goes wrong.
It REALLY sucks to lose a morning's work due to a software glitch – saving regularly will stop that from happening to you!
Read more on how to save in Design Space
---
How do you customize in Design Space?
When you click on a project that you're interested in (either one of yours that you have designed, or one designed by someone else) then you can change things about that design by clicking the "Customize" button.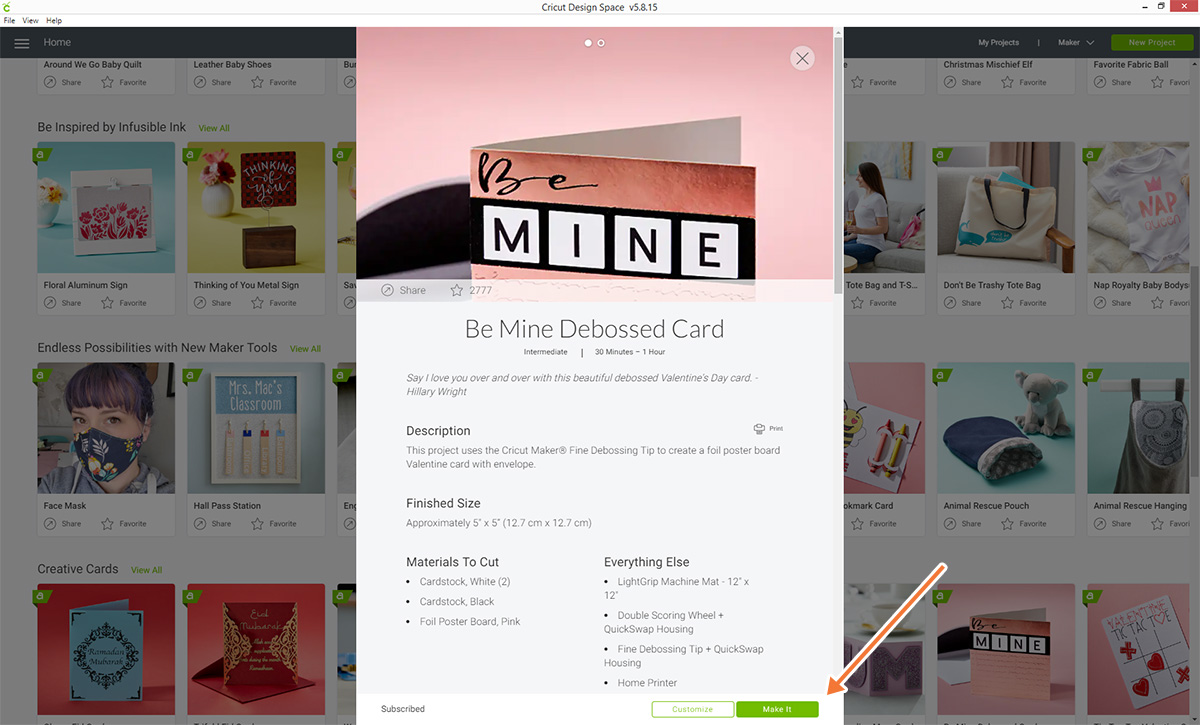 This opens the project so that you can edit it.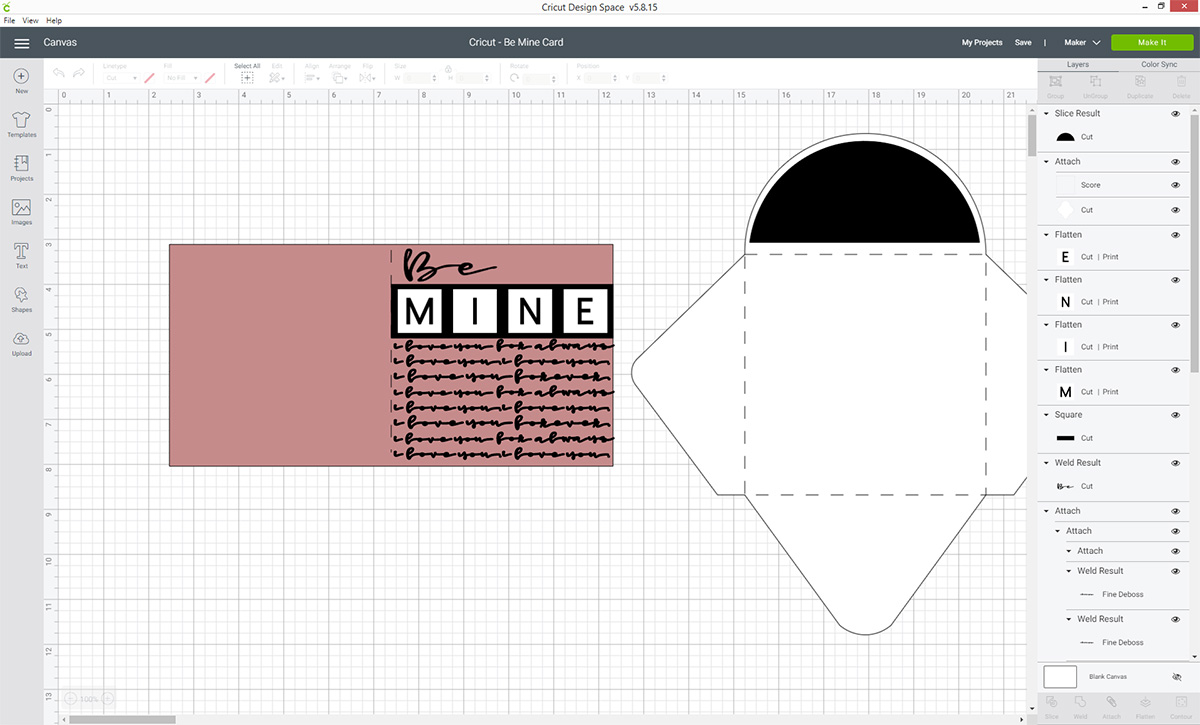 Don't forget to save your work when you're done!
Don't worry – saving your changes to someone else's project does NOT overwrite their existing project file.
Instead, it saves a copy with your changes in.
---
Can you merge projects in Cricut Design Space?
Merging projects gets asked about quite a bit in Cricut support groups.
By "merge", I mean take some parts of one project and move them in to another existing project.
Sadly there is no way to merge projects in Cricut Design Space at the moment (as of May 2020).
---
Can I share a Cricut project with a friend?
For premade projects made by other people – yes, you can!
Just click on the "share" link and then you can choose how you want to share – Facebook, Pinterest or by copying a direct website link (url) to the project.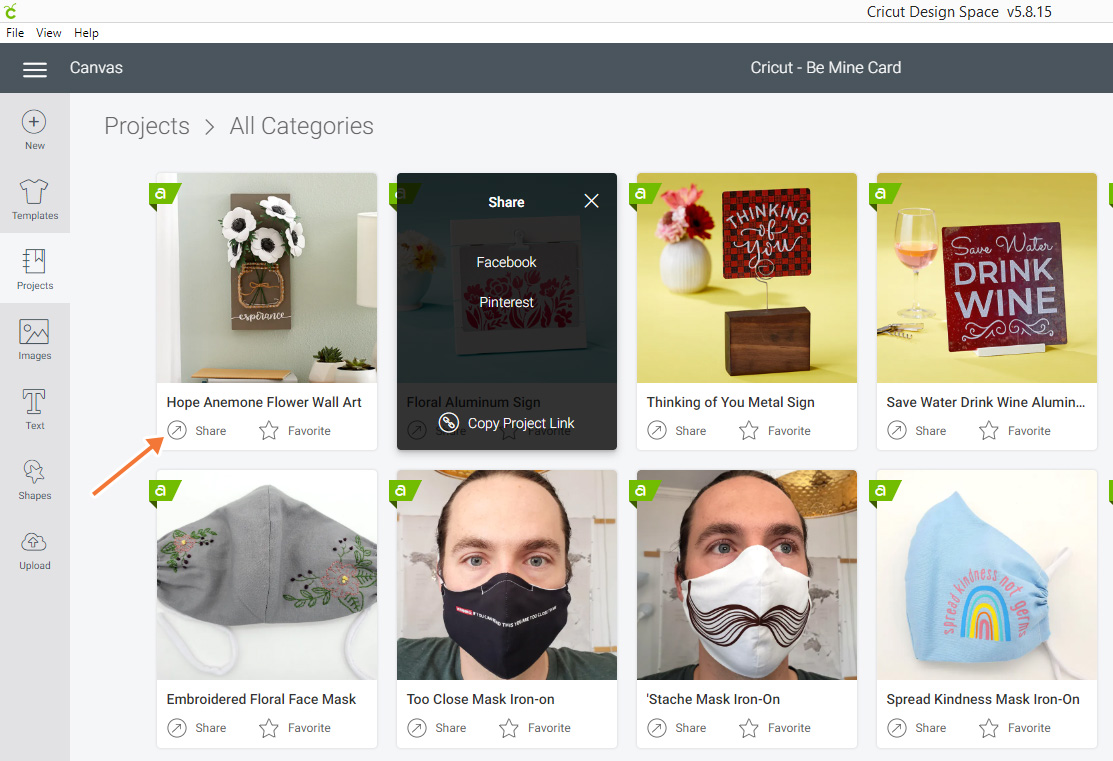 To share your OWN projects – yes you can, as long as you haven't uploaded any custom graphics to the project.
If you have uploaded anything custom (using the "Upload" tool) then you cannot share your project with others as Cricut has no way of knowing if you own the copyright to what you uploaded, or if you have the rights to use/share the content. For their own legal protection, Cricut do not allow you to share projects with uploaded content.
However, if your project only contains text, shapes and Access images (from the "Images" button) then you can share your Cricut project with a friend.
To make a project shareable, make sure the "Public" button is ticked when you save it.
Go to the Design Space main page and find your project. Click the "Share" button and follow the on-screen instructions to learn how to share your file.
---
Can I save a Cricut Design to my computer?
Unfortunately there is no way to save your Cricut design as an SVG file or download a file directly from Design Space. 🙁
There is a bit of a cheeky "hack" to get around this, which is to remove the Design Space gridline, screenshot your design, open the screenshot in Inkscape (free design software) and then convert it to an SVG in Inkscape.
---
Cricut projects FAQs – ANSWERED!
I hope that you have enjoyed this article and that it has answered all of your questions about how to use projects in Design Space.
Don't forget to check out my other Design Space tutorials for more Cricut fun!
Happy crafting,
Sarah x