Stag Head Layered SVG | Layered Buck SVG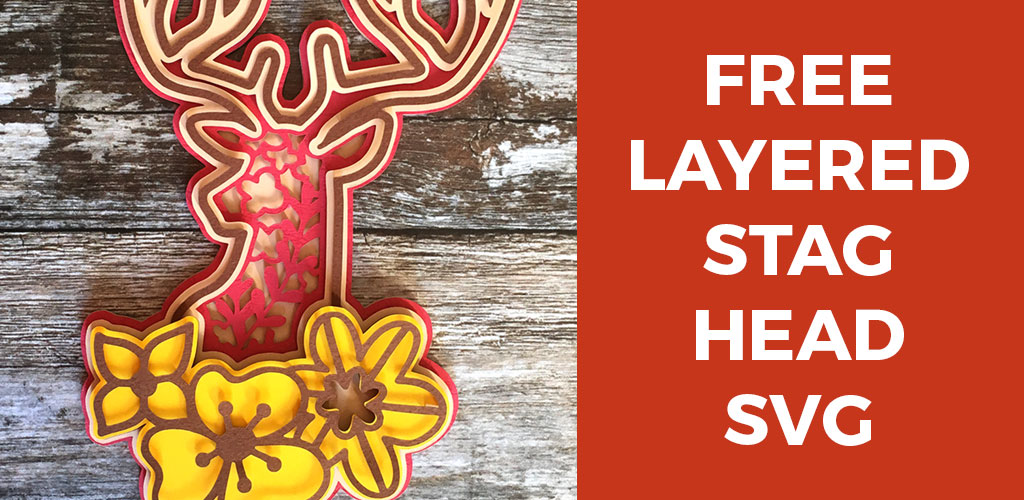 Today, I have been dreaming of woodlands and missing taking my dogs to walk around the local parks and woods.
Most of the places we like to walk our dogs are closed at the moment due to COVID-19, so we have been sticking to road walks which just isn't the same.
Luckily we have lots of green spaces around where we live, so our does are still getting lots of chances to run around off-lead enjoying themselves (sometimes even with a tennis ball!).
This majestic stag looks like he is dreaming of the woods too – what do you think?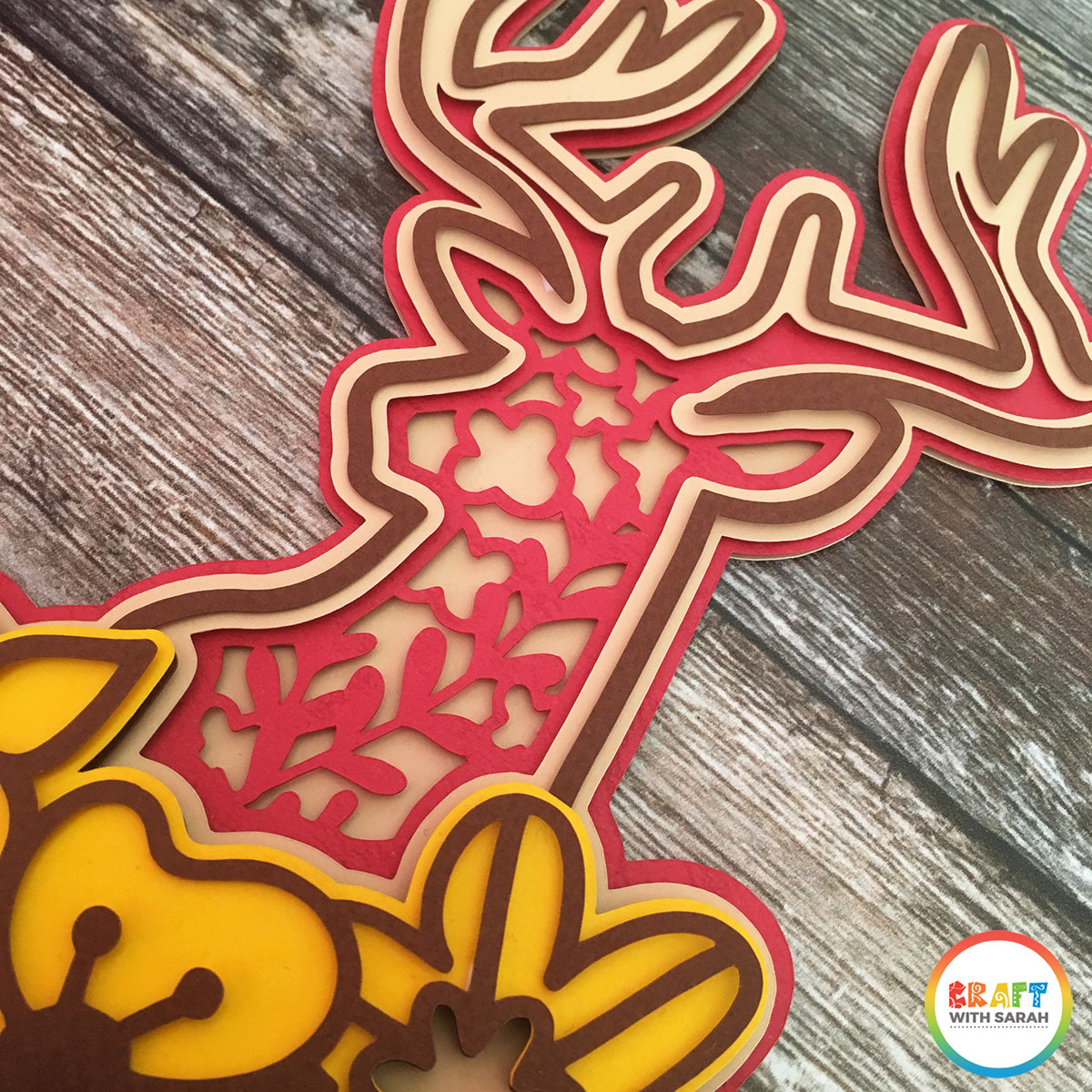 How to make a 3D layered stag out of cardstock
If you aren't sure how to turn this SVG file into a completed cardstock project, check out this video tutorial:
This file comes in SVG, DXF and PDF formats. If you're using a Cricut machine then you need to upload the SVG version into Design Space.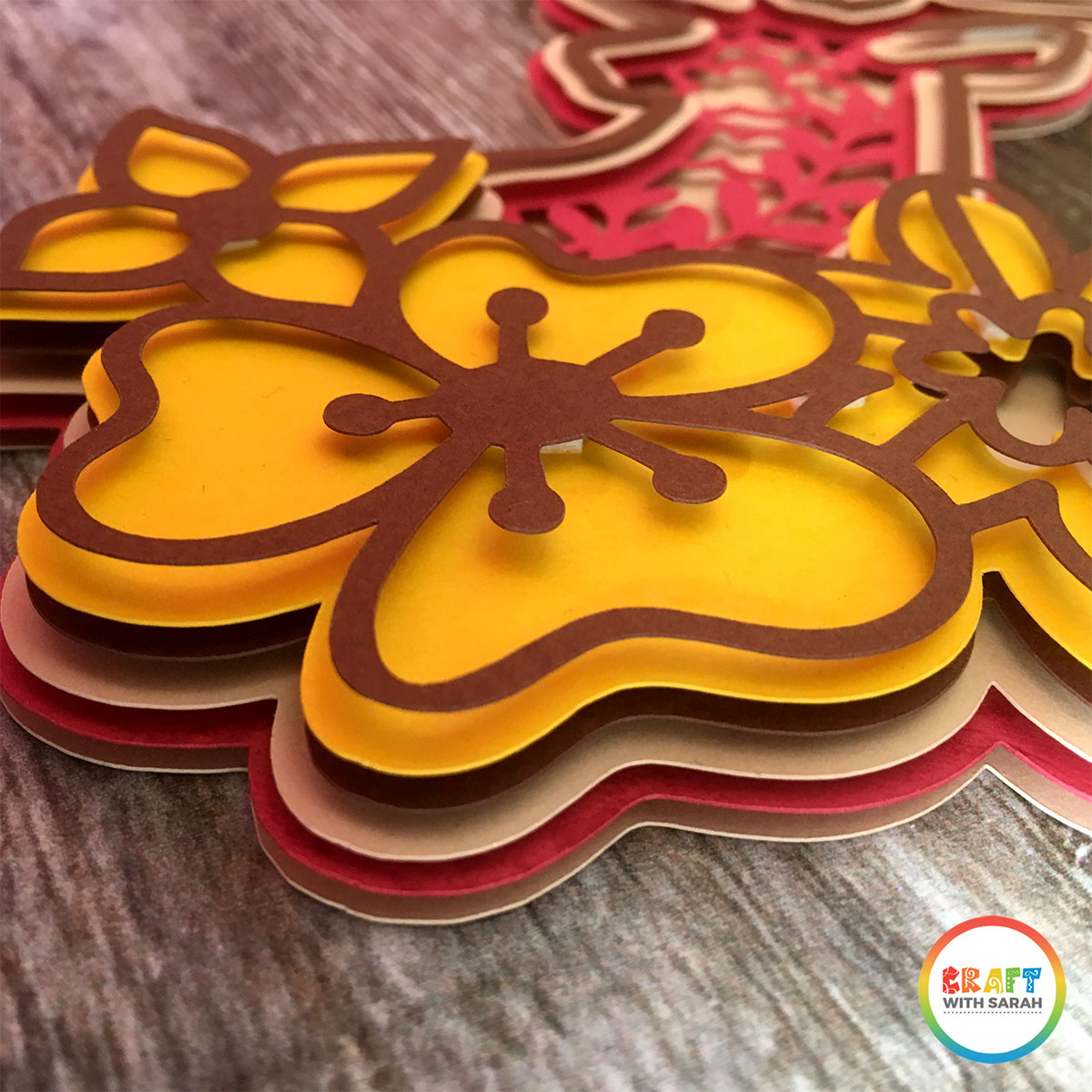 Download the Free Cutting File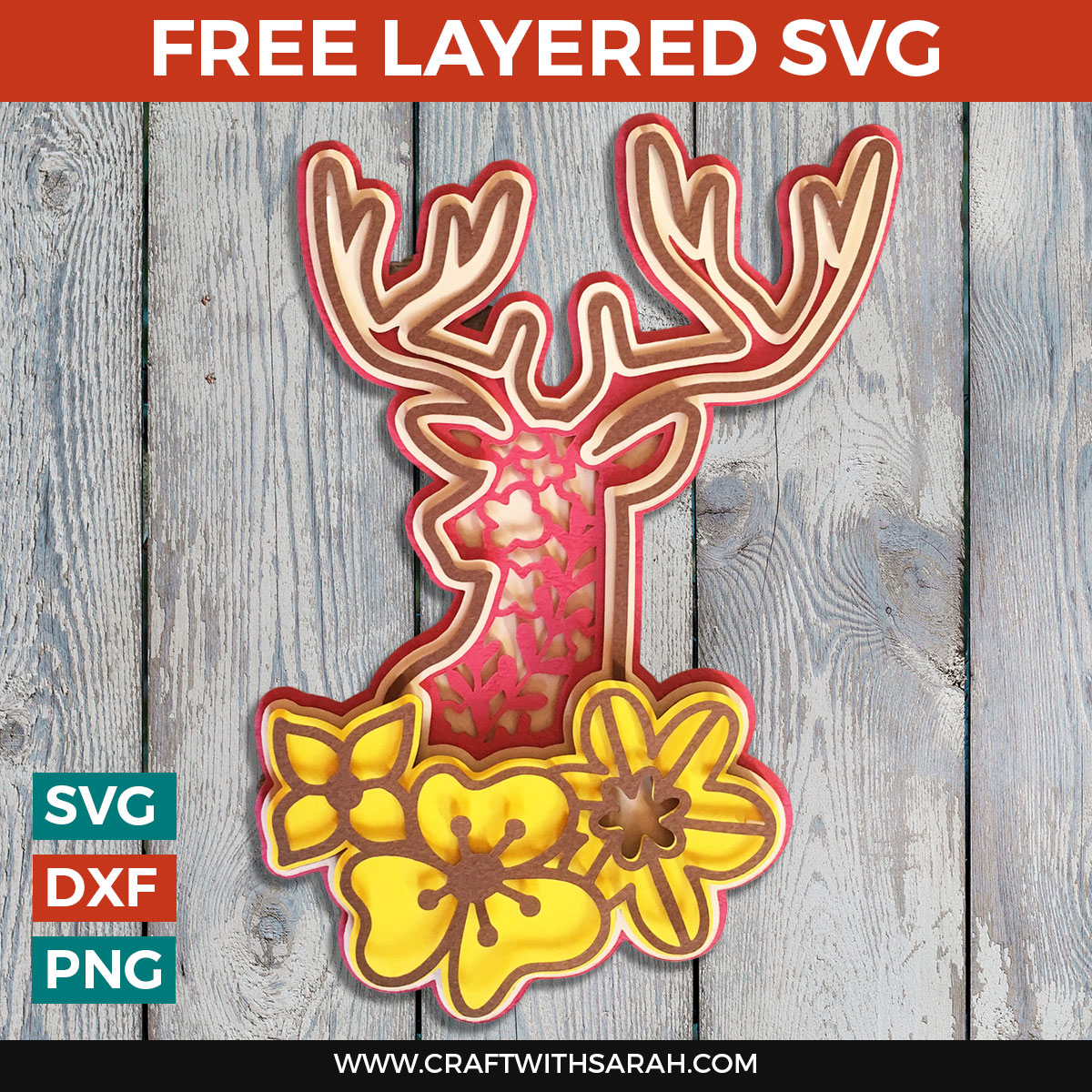 Please login to your account to download this file.
Don't have an account? Register for free
TERMS OF USE:
You may sell finished, handmade physical craft items that you have made using this product but must not sell or share the digital files. Read full terms of use
Free layered mandala stag head SVG with flowers
This lovely stag is gazing out into the distance and he is surrounded by flowers.
The file has six layers in total.
The stag is made out of the first four layers and then the final two are used to make the flowers "pop out" from the rest of the image.
You can see on the photo below how each of the six layers build up the design to create a lovely 3D effect.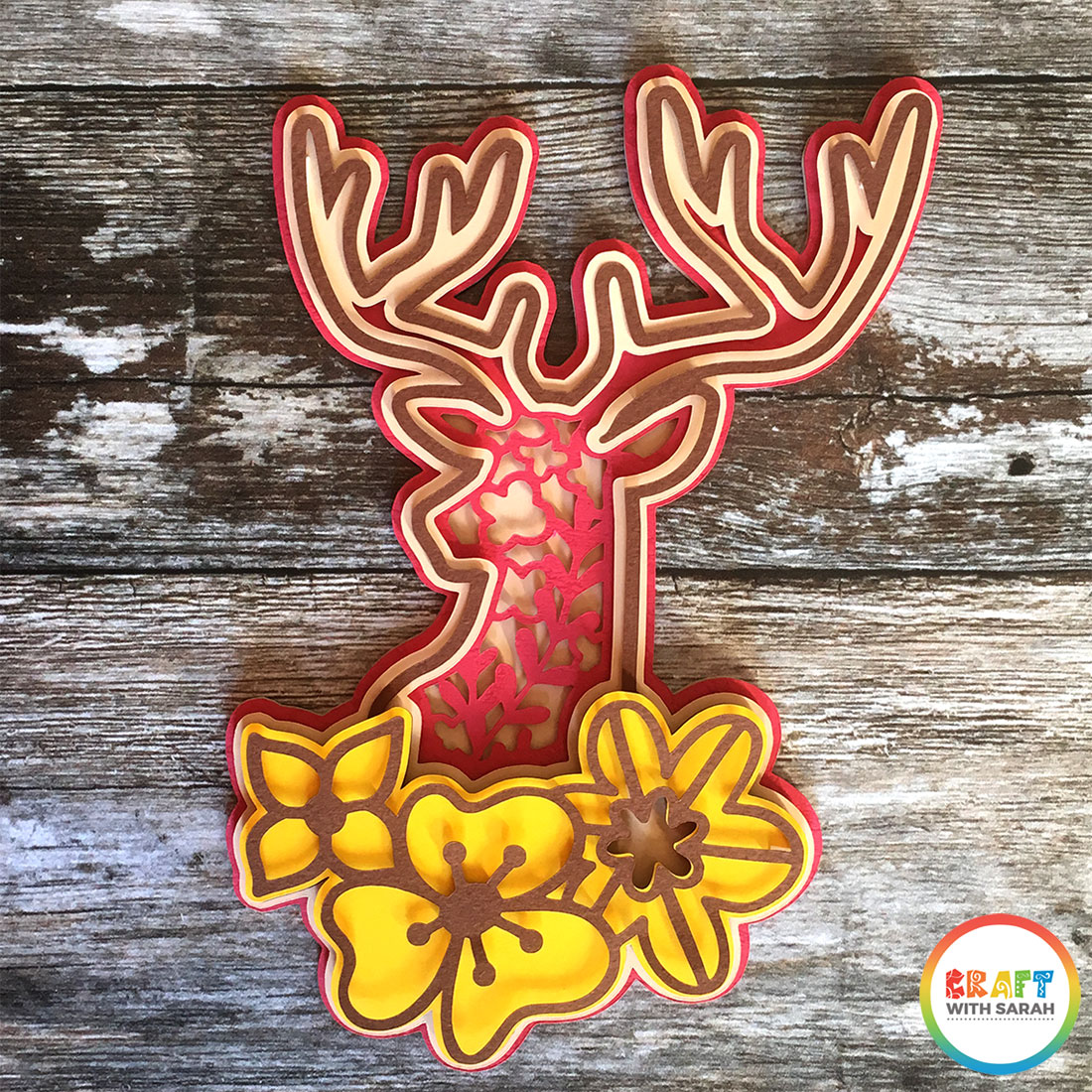 When you upload the SVG into Design Space it will probably show up really small (I'm not sure why it loads so small to start with!). Make sure you increase the size before cutting!
I cut the sample you can see in the photos at 8 inches tall which is just over 5 inches in width.
You can easily cut it larger or smaller than that by resizing the file in Design Space.
Just be careful not to make it too small as otherwise your Cricut may struggle to cut the flowers and leaves in the stag head as they can get a bit tiny!
How to open stag head SVG in Design Space
This video shows you how to download SVGs from my website and open them in Design Space.
If you have any problems, please email [email protected] – I'm always happy to help!
Love layered SVGs? Check out this pint of beer layered SVG file
Happy crafting,
Sarah x