Easy DIY Halloween Cupcake Wrappers with Cricut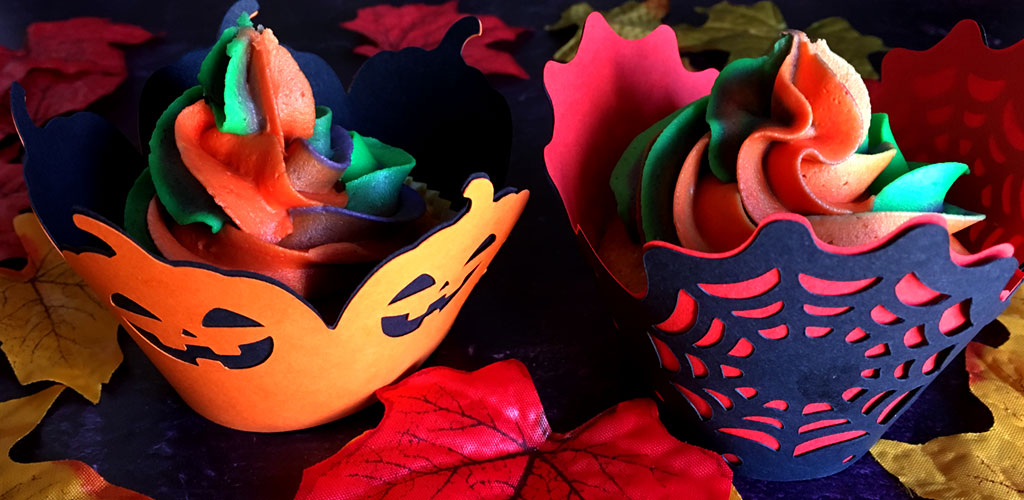 Decorate cupcakes for Halloween the EASY way with these free cupcake wrapper cutting files.
Choose from a spider web or spooky pumpkin design – or use them both for a variety of cupcake designs.
I love these cupcake cases as they are SO simple to put together (it takes less than a minute!) but they add SO much impact to your Halloween cupcakes.
Read on for the free Halloween cupcake wrapper SVG cutting files…
Please note that some of the links included in this article are affiliate links, which means that if you click through and make a purchase I may receive a commission (at no additional cost to you). You can read my full disclosure at the bottom of the page.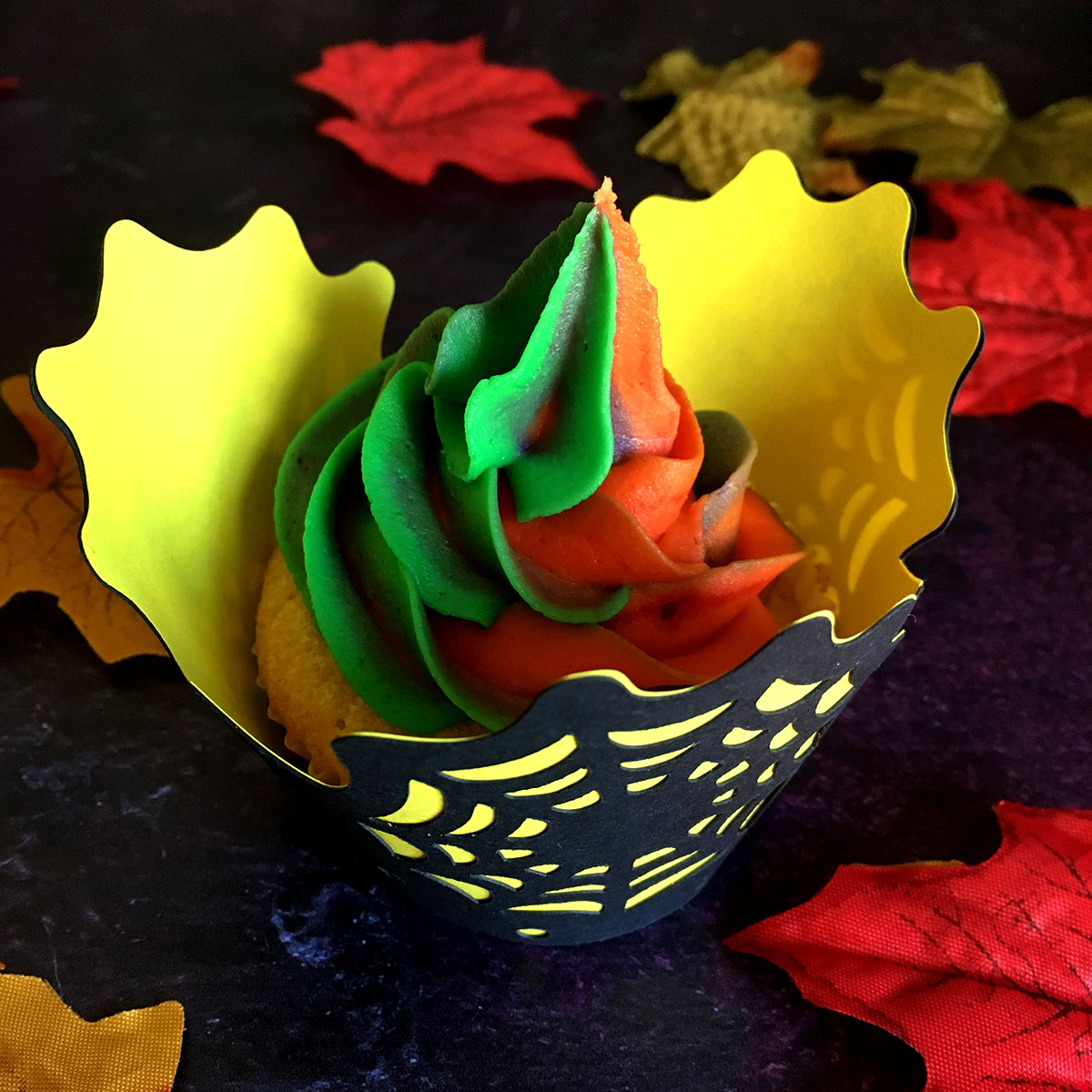 ---
Video tutorial for Halloween cupcake cases
Watch this video to see how to cut and assembly my free Halloween cupcake wrappers.
A full written tutorial, along with a link to the free SVGs, is available further down on this page.
---
Free Halloween cupcake case SVG templates
I've designed two different Halloween cupcake case cutting files which you can download for free:
Download the Free Cutting File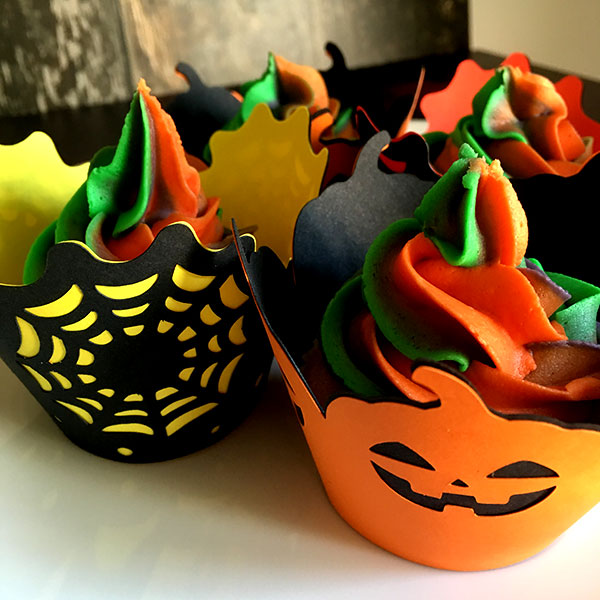 Please login to your account to download this file.
Don't have an account? Register for free
TERMS OF USE:
You may sell finished, handmade physical craft items that you have made using this product but must not sell or share the digital files. Read full terms of use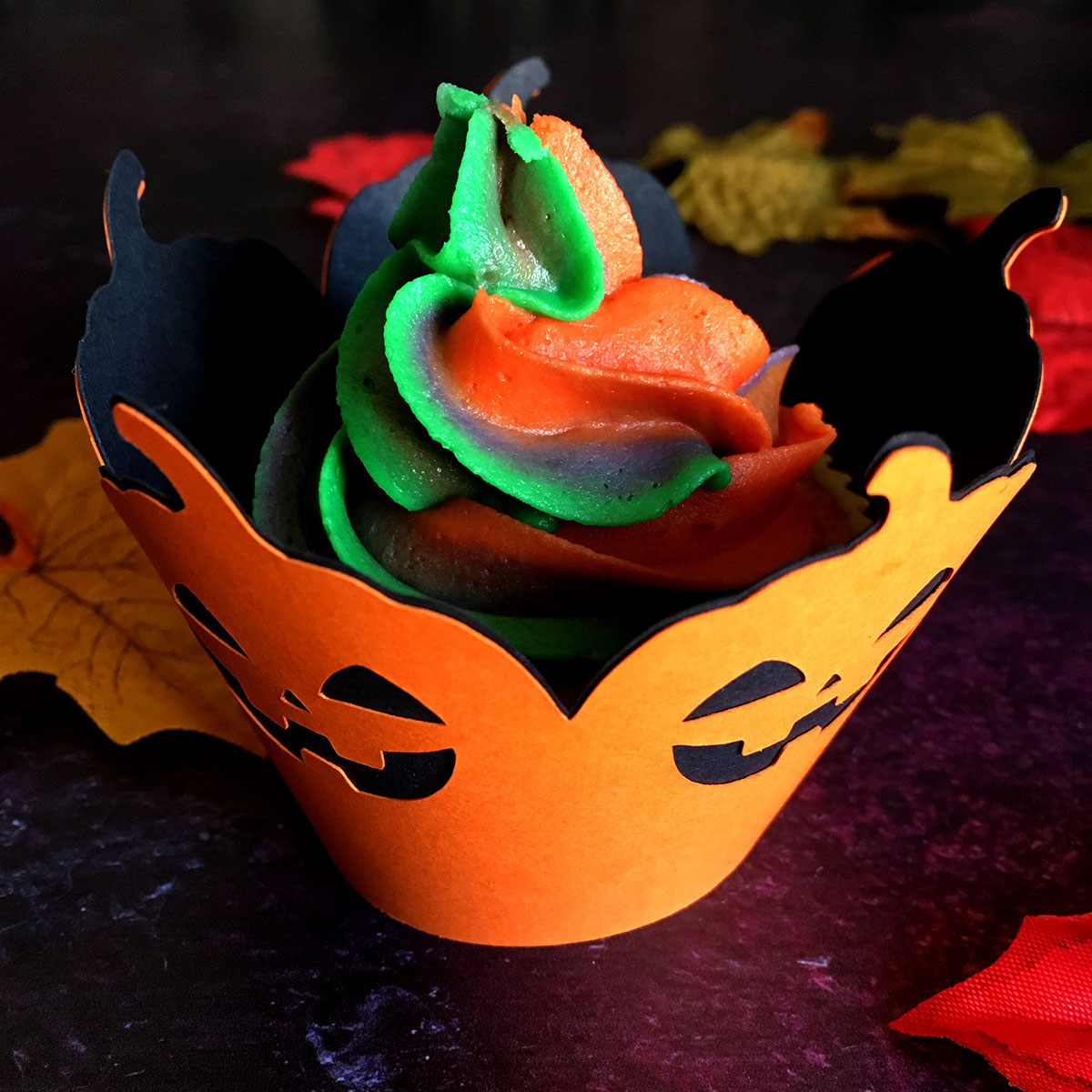 ---
How to make Halloween cupcake wrappers on a Cricut
Step 1) Cut the SVG files
Open up the free SVG files linked above in Cricut Design Space and make sure they are sized to 8 inches in width.
If you don't want to use the inner part of the cupcake wrapper so that you can see the cupcake through the gaps in the outer design, hide the inner layer by clicking the "eye" icon next to it in the layers panel.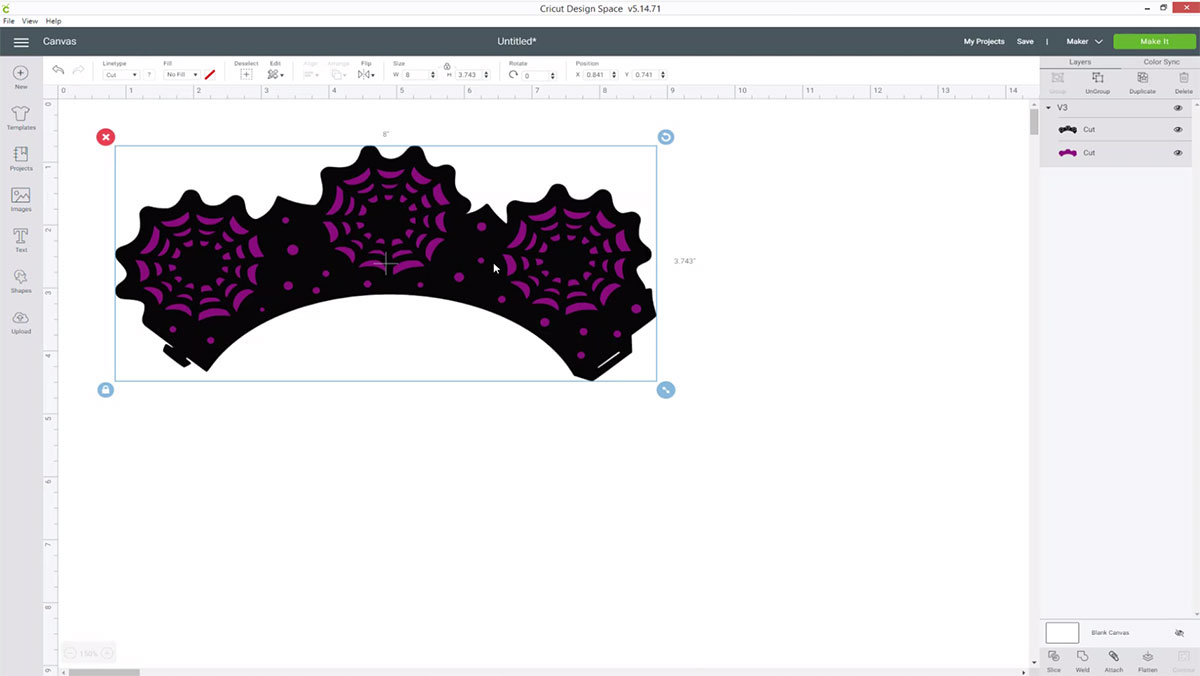 Step 2) Assemble the cupcake wrapper
Position the inner piece inside the outer one and line it up, then fold it round and tuck the tab into the hole on the other side.
Make sure you push the tab in from the top of the wrapper pointing towards the bottom so that it will join neatly.
You can glue the layers together if you want to, but it's not necessary as the inner tab will hold them together.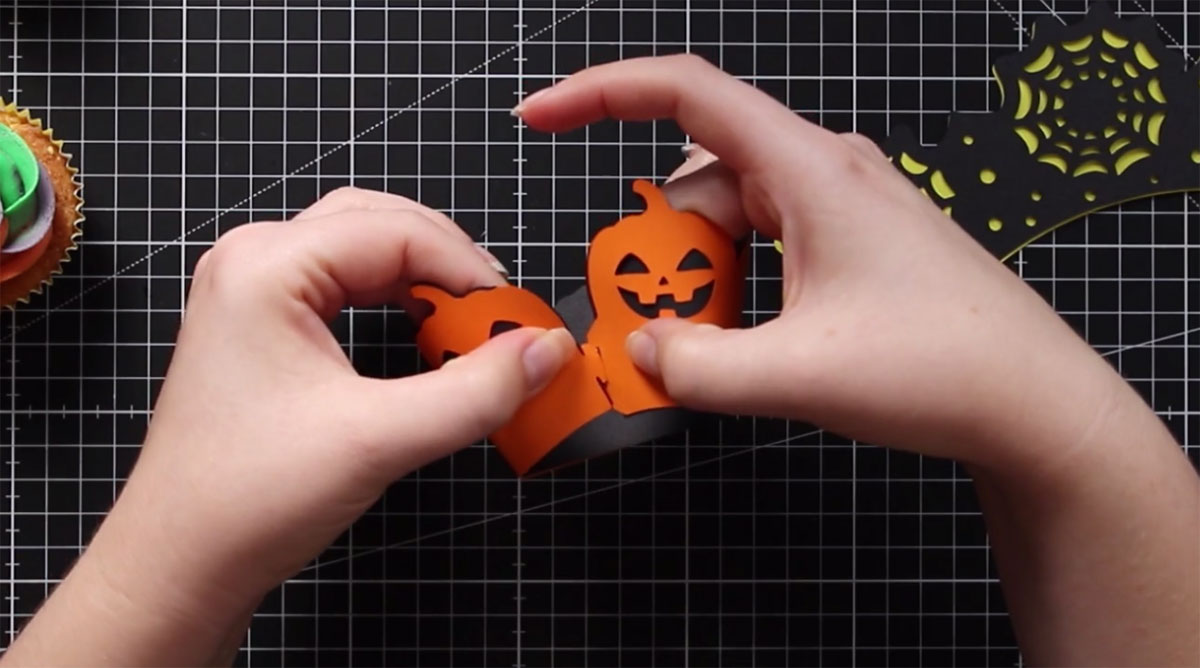 Place your cupcake inside, and that's it – your Halloween cupcake wrapper is done!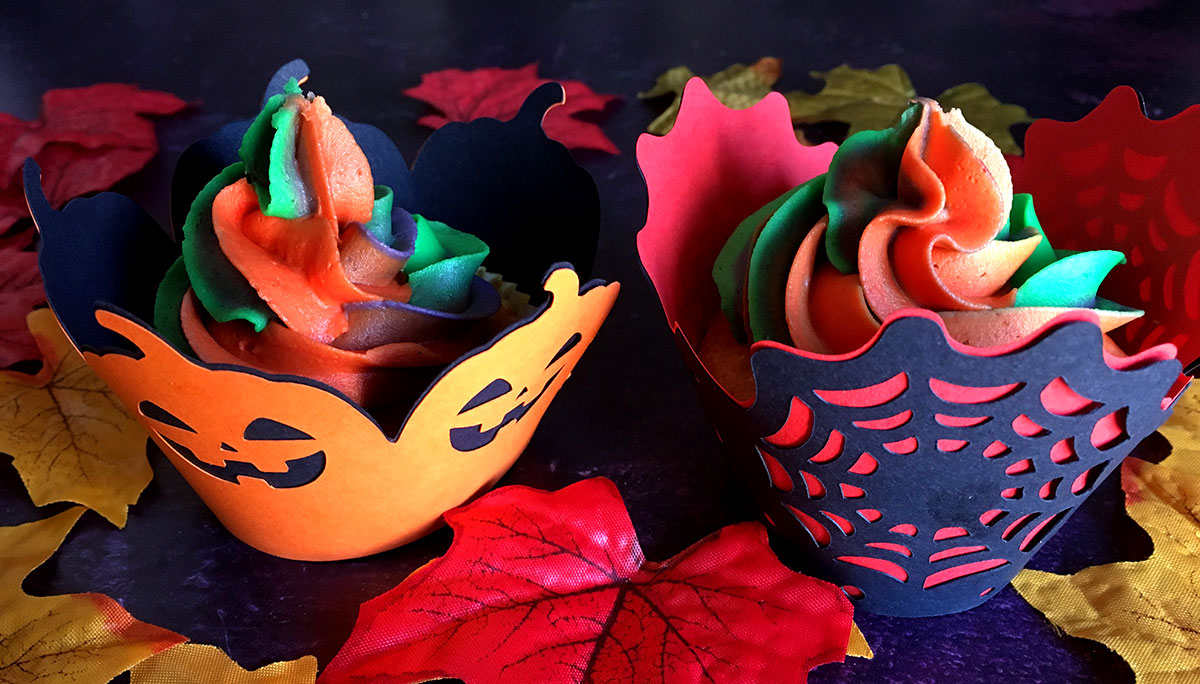 Happy crafting,
Sarah x