How to Make a Fringe Card
This Fringe Card is so much fun to make and it looks stunning! Craft something unusual but BEAUTIFUL in this card making tutorial.
You can cut the fringe sections on your cutting machine, OR cut them by hand – it's up to you!
I go through each method in this tutorial, so don't worry if you don't have a Cricut machine; you can still make this card 🙂
Contents:
Please note that some of the links included in this article are affiliate links, which means that if you click through and make a purchase I may receive a commission (at no additional cost to you). You can read my full disclosure at the bottom of the page.
---
What is a fringe card?
A fringe card is one where you cut layers of card or paper into thin strips to resemble a fringe.
You can cut the strips with scissors, including fringing scissors which cut multiple strips at the same time.
Alternatively, you can cut them using your Cricut machine or other electronic cutting machine.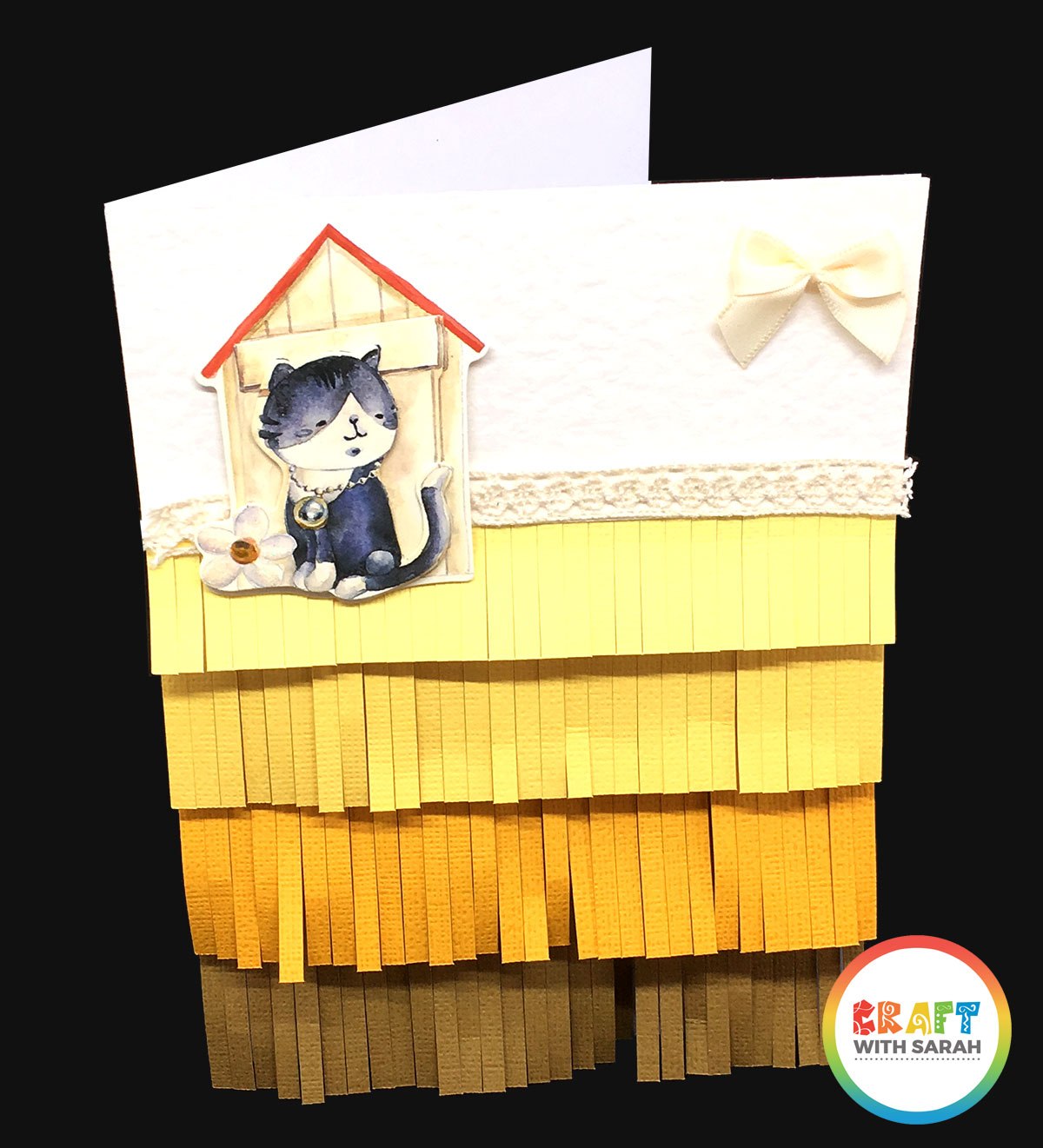 ---
VIDEO: How to make a Fringe Card
Watch the video below to find out how to make a Fringe Card.
This tutorial is part of my "Tutorial Tuesday" weekly video series – new craft tutorials EVERY Tuesday!
---
Materials used
---
Cricut Design Space project
I cut my card using my Cricut machine to ensure consistently sized spaces between each section of the fringe card.
I've shared the Design Space project, so you can cut this card on your Cricut too!
CWS Clubhouse Exclusive
Fringe Card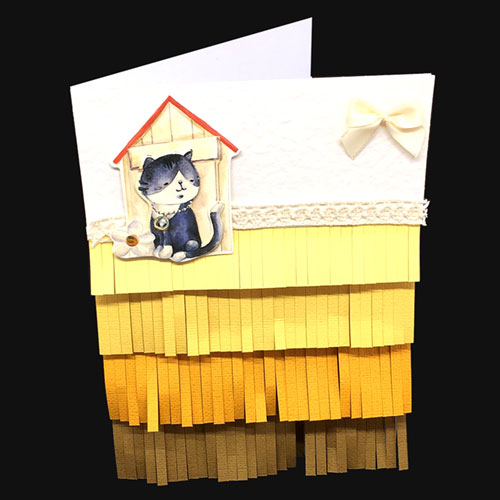 This Design Space Project link is only available to members of the 'Craft with Sarah Clubhouse'.
Log in or join the Clubhouse to access this Project.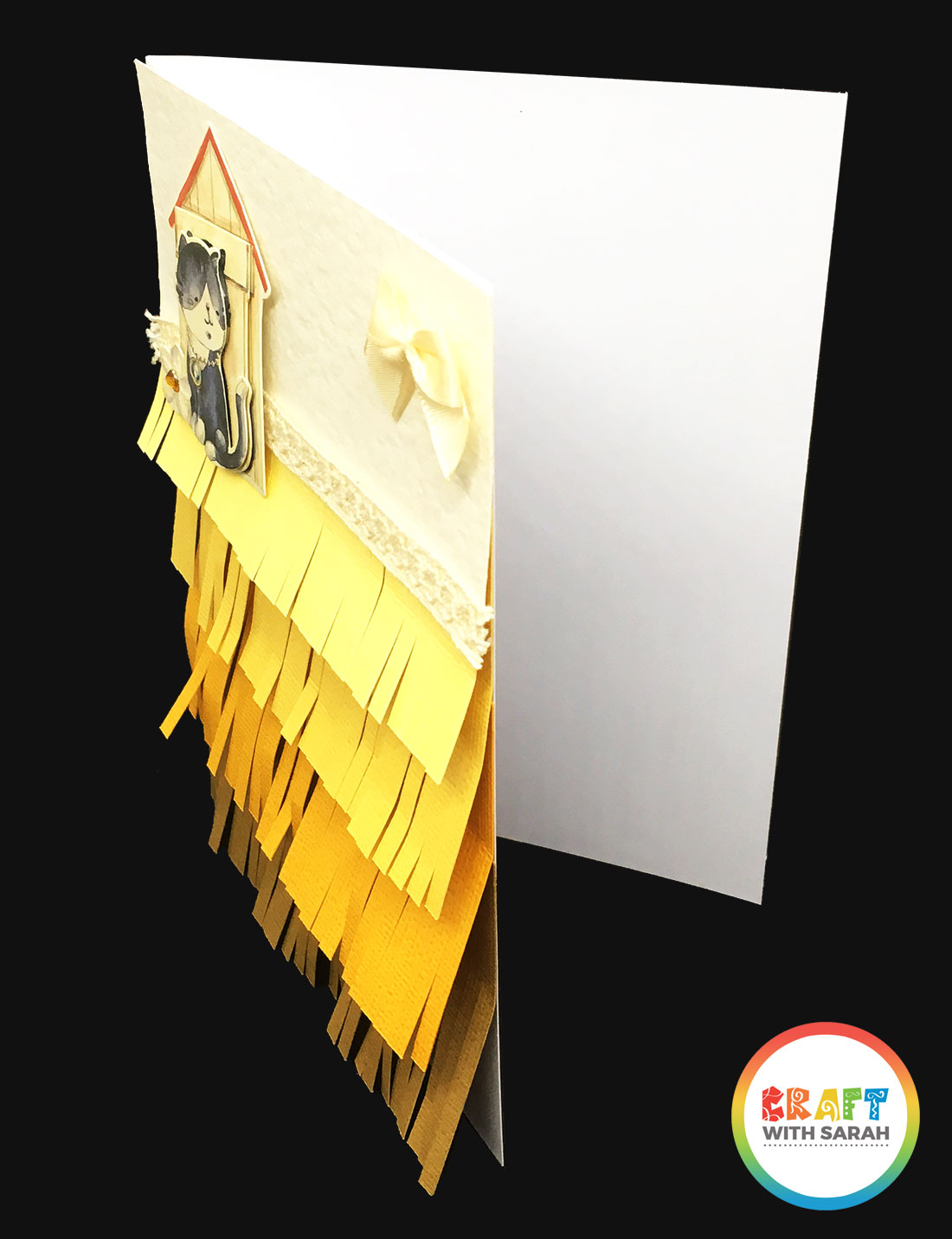 Happy crafting,
Sarah x