10 Cricut Vinyl Ideas for Halloween Crafts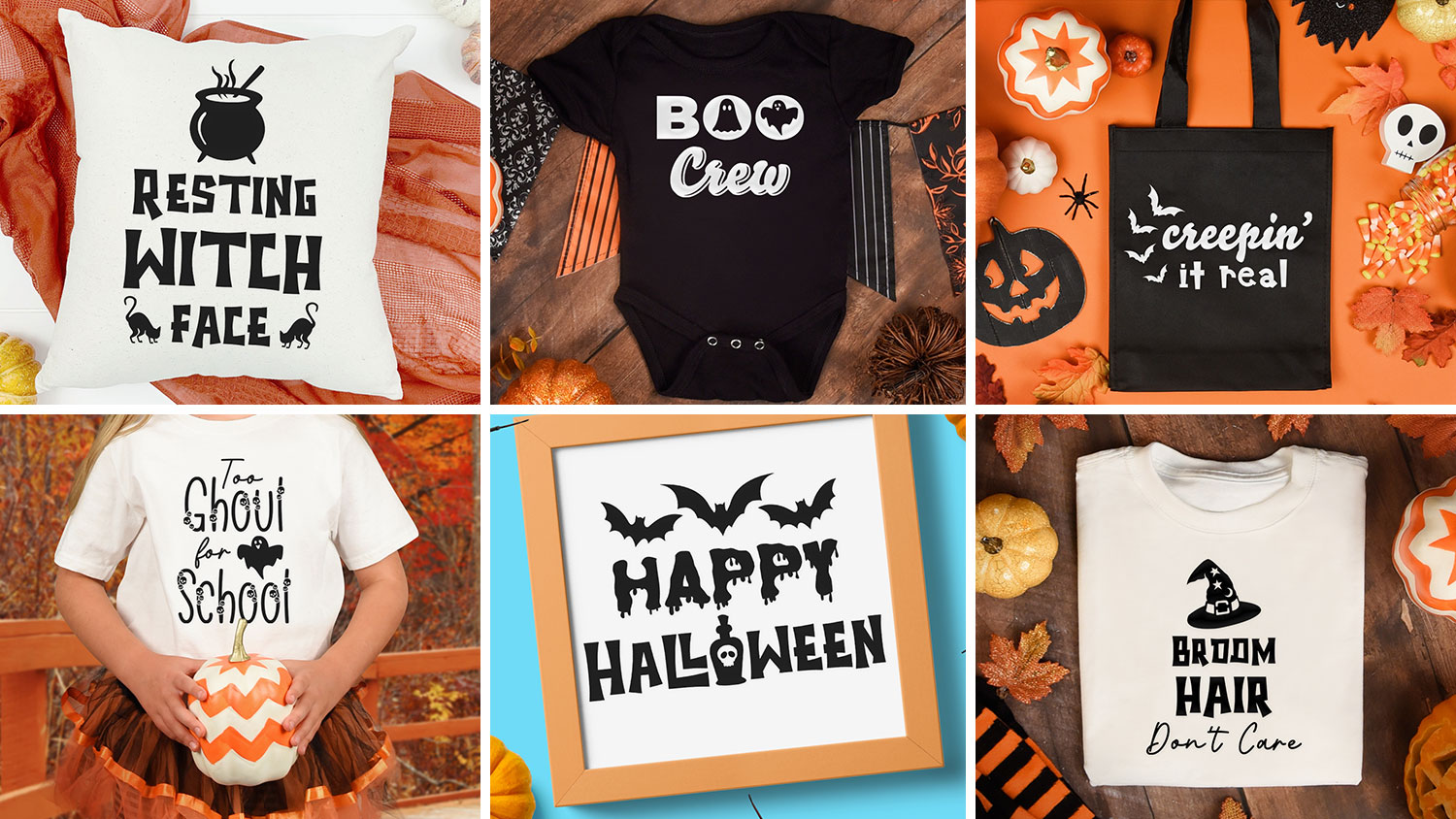 Want to make a Cricut vinyl craft for Halloween but not sure what to make? Here are 10 ideas of how to use vinyl in your Cricut projects!
It's nearly the end of the Halloween Craft Countdown for 2021, but the free SVGs are still flowing!
This post contains 10 new Halloween SVGs for you to download, along with a whole host of ideas on how to use vinyl in your craft projects.
---
Cricut vinyl projects for beginners
Watch the video below for ten different craft project ideas that use vinyl.
The link to download the free SVGs is a little further down this page. Look for the pale green box 🙂
---
Free Halloween SVGs for vinyl crafts
Use the box below to download ten free Halloween SVGs!
Download the Free Cutting File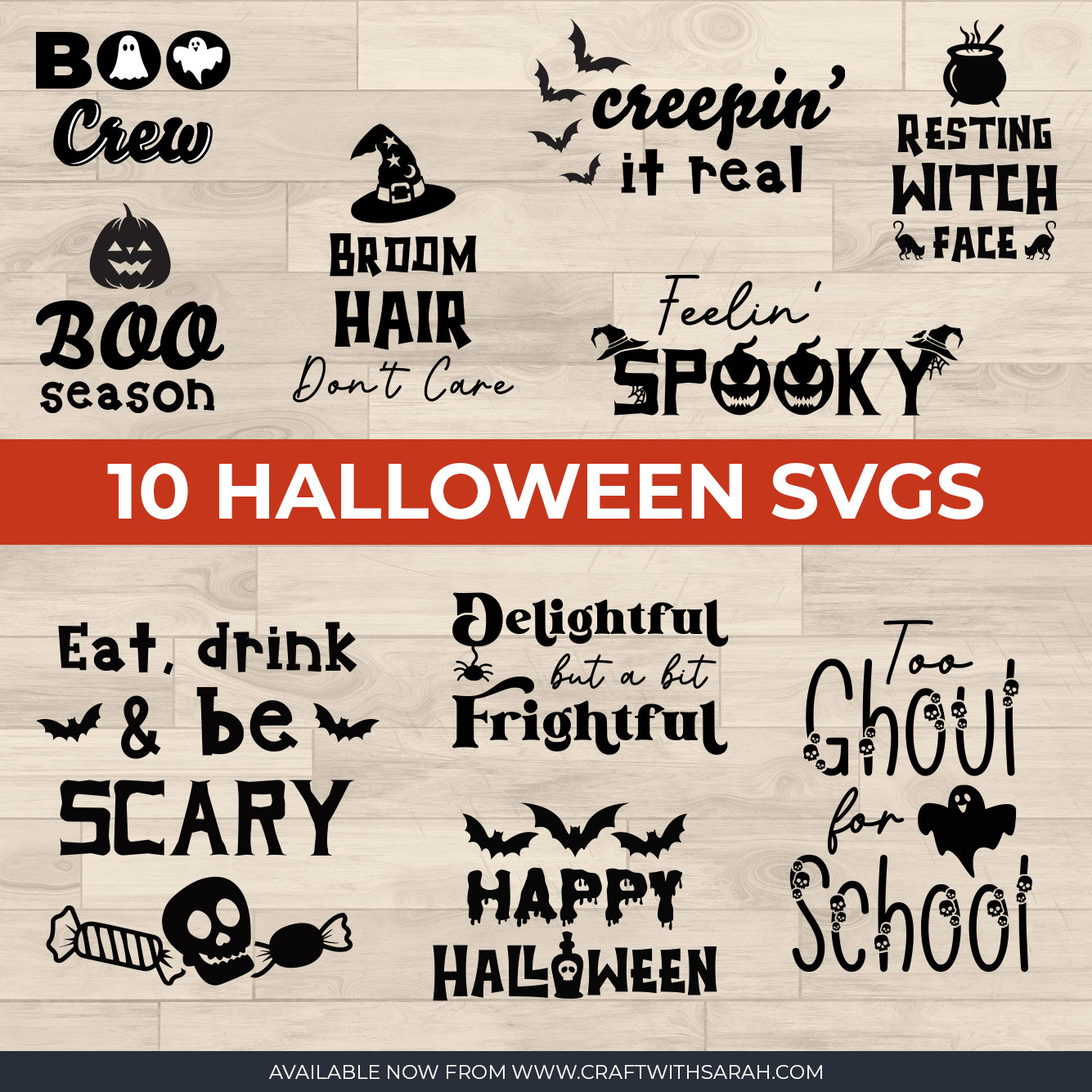 Please login to your account to download this file.
Don't have an account? Register for free
TERMS OF USE:
You may sell finished, handmade physical craft items that you have made using this product but must not sell or share the digital files. Read full terms of use
Before you upload the SVGs to Design Space, you need to unzip the download folder that they come in.
---
How to use Cricut vinyl for Halloween crafts
Here are 10 ideas of Halloween crafts you could make this year.
Although I've shown the sample pictures with the free Halloween SVGs from this post, you could make similar items with designs for any occasion!
---
1) T-shirts and clothing
T-shirts are one of the most popular items to add vinyl to. You will need HTV (heat transfer vinyl) and a heat source to iron the vinyl onto the shirts for example a Cricut Easy Press, Heat Press or even an everyday household iron.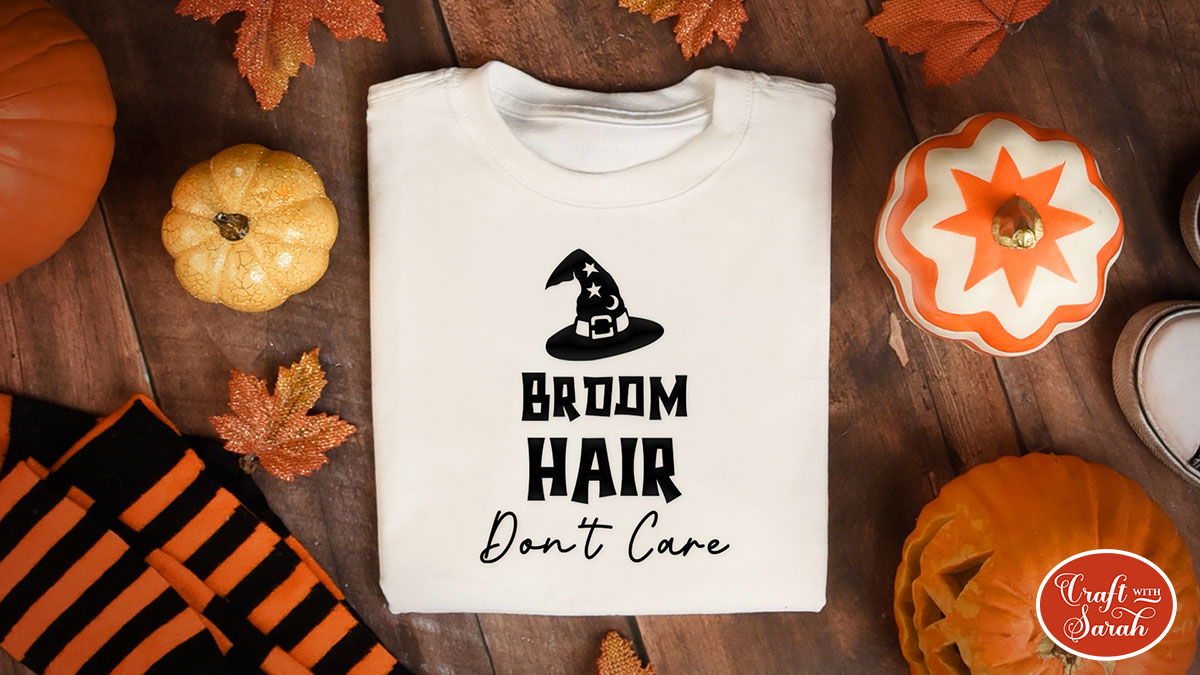 ---
2) Children's clothing
Make quick and easy customized children's clothing by adding a cute vinyl decal to a plain shirt or other apparel.
Adding vinyl to children's shorts is a great way to overcome those last minute "Muummm… I need to wear a Halloween shirt to school tomorrow" moments!!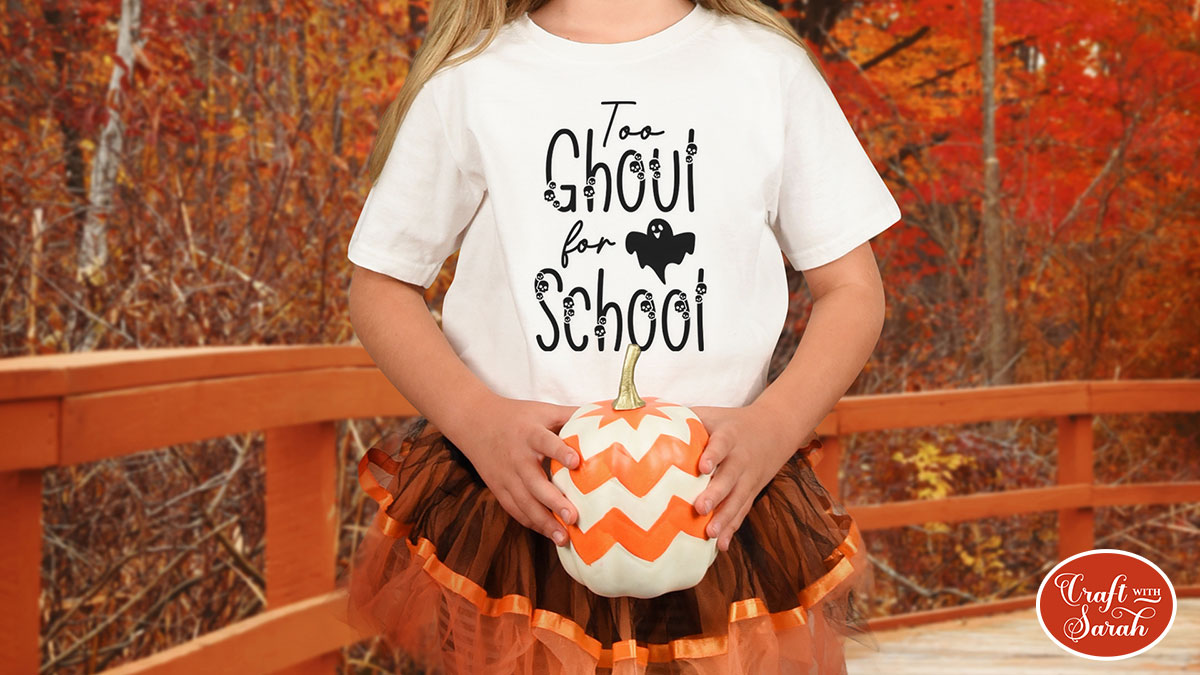 ---
3) Baby clothing
What better way to celebrate a 1st Halloween than with a spooky baby onesie?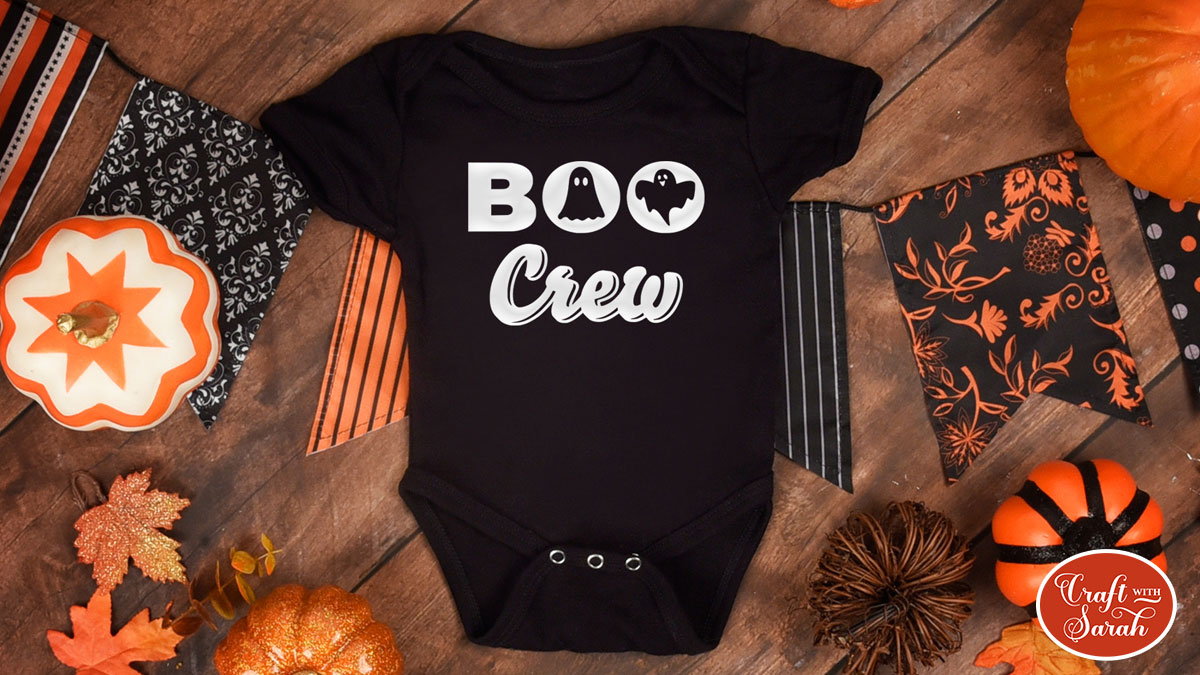 ---
4) Mugs
There are a few different ways to add vinyl to mugs. You can use permanent adhesive vinyl, but that won't be dishwasher proof.
For a more durable finish, try using Cricut Infusible Ink or sublimation to transfer your images into the mug.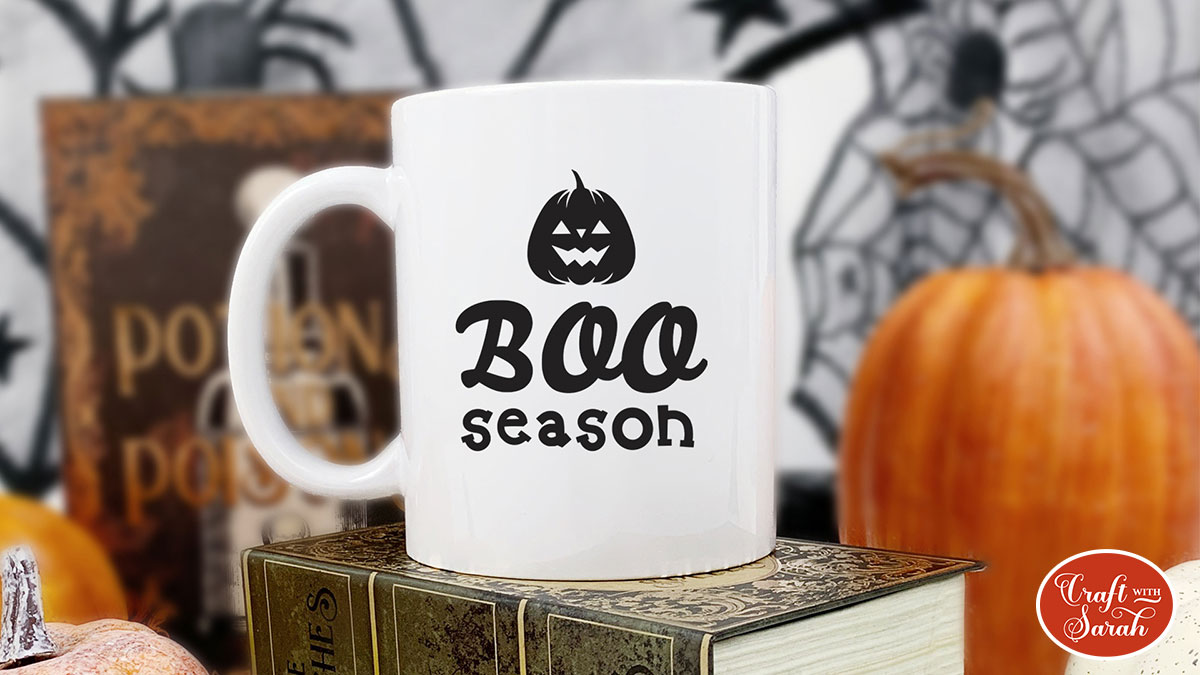 ---
5) Tote bags
I love adding vinyl to tote bags! I made this skeleton pets glow-in-the-dark tote bag for yesterday's Halloween Craft Countdown project.
Halloween totes bags would be great for taking trick-or-treating to collect all that delicious candy in!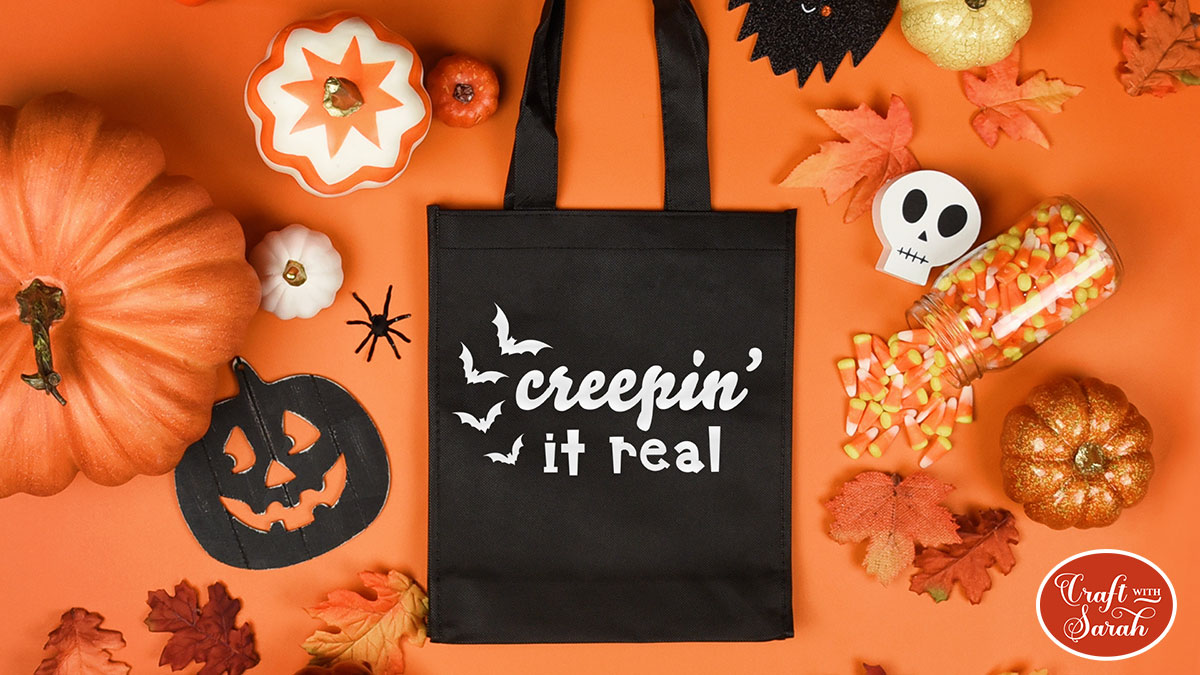 ---
6) Towels, linen and napkins
Do you decorate your home for Halloween? If so, how about going one step further with Halloween hand towels or themed cloth napkins for a dinner party?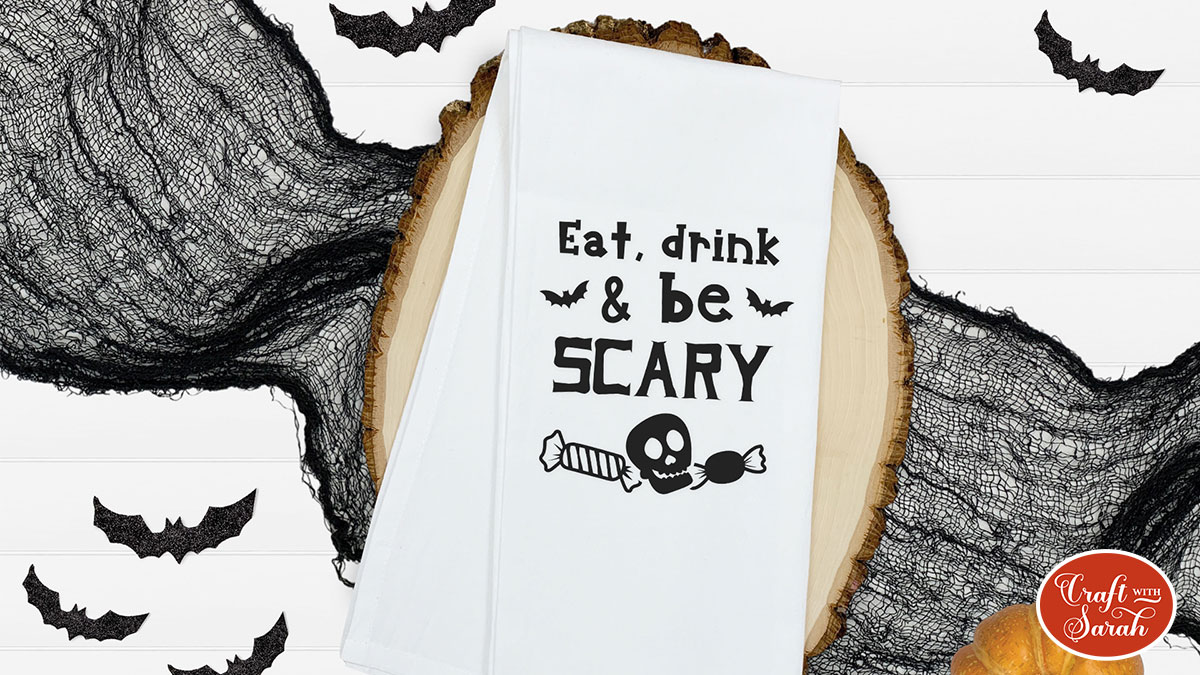 ---
7) Bleach t-shirts
Adding bleach to shirts is a popular craft technique at the moment.
The basic technique is to add diluted bleach to a spray bottle and spritz it over a t-shirt, then leave it out in the sun to dry and for the colour to come out where you have sprayed it.
For a more detailed tutorial, check out this bleach shirt project by Jennifer Maker.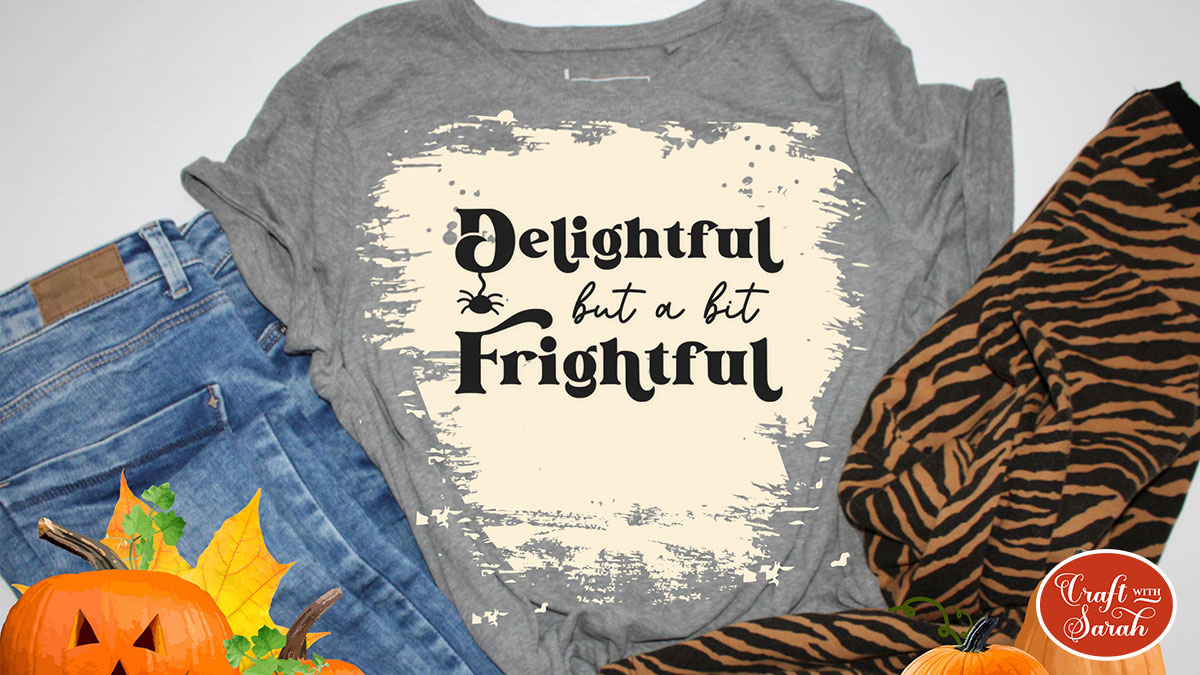 ---
8) Photo frames, reverse canvases & shadow boxes
There are many different ways to crate artwork with vinyl.
One way is to simply cut the design from adhesive vinyl and stuck it to a background or even the glass of a frame.
Or, go one step further with a custom reverse canvas or Halloween box frame.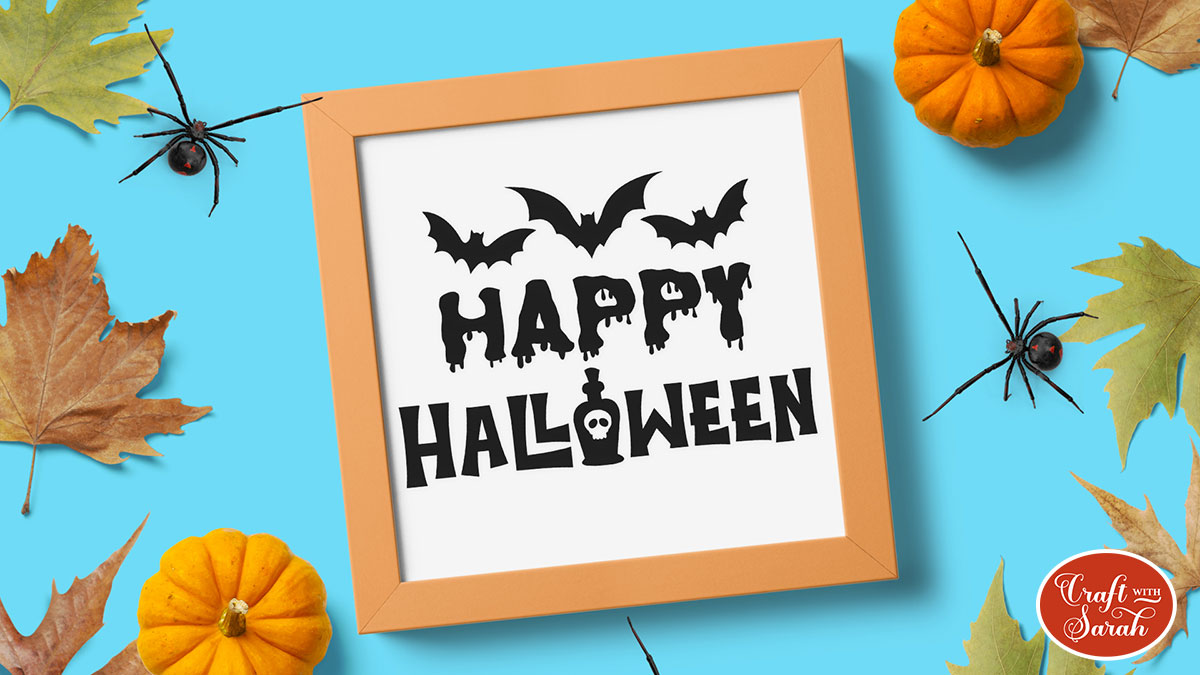 ---
9) Cushions & pillows
Cushions and pillows are another way to use your heat transfer vinyl or Infusible Ink. If you are using Infusible Ink, make sure the cushion cover has a high percentage of polyester in it, otherwise your design won't transfer properly.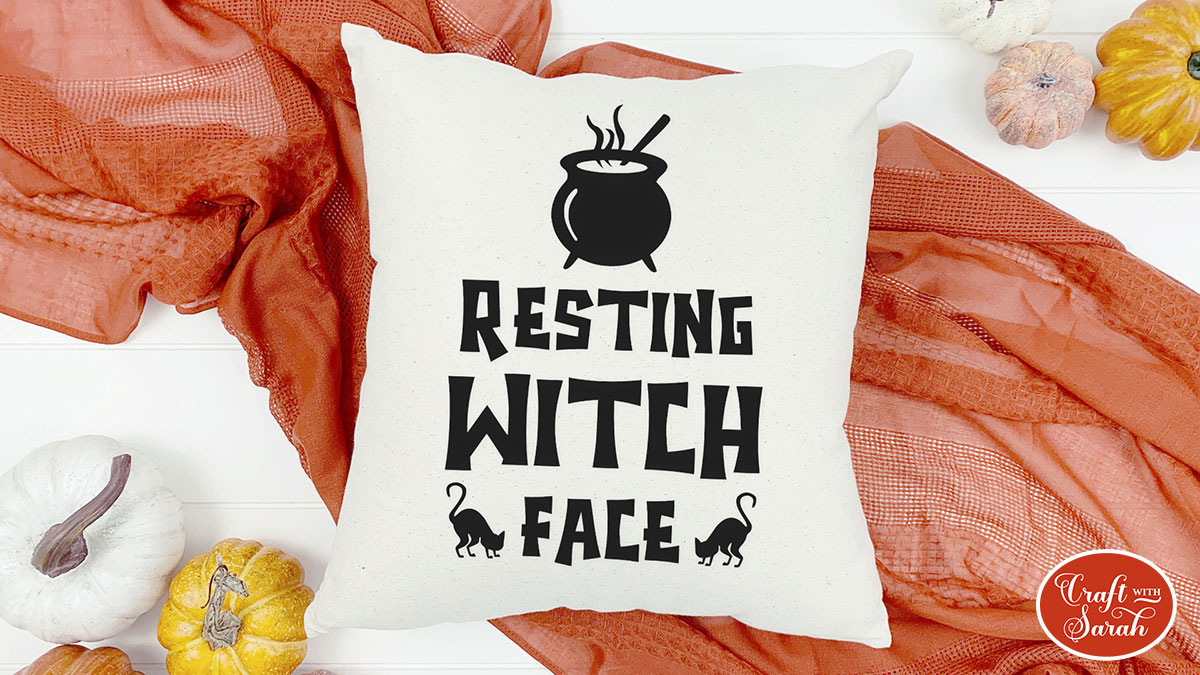 ---
10) Door mats
This craft project is a little bit more advanced than the others.
Turn the Halloween SVGs into a stencil and cut from stencil vinyl or removable vinyl, then stick to a door-mat and paint over the gaps in the stencil to make your own DIY doormat!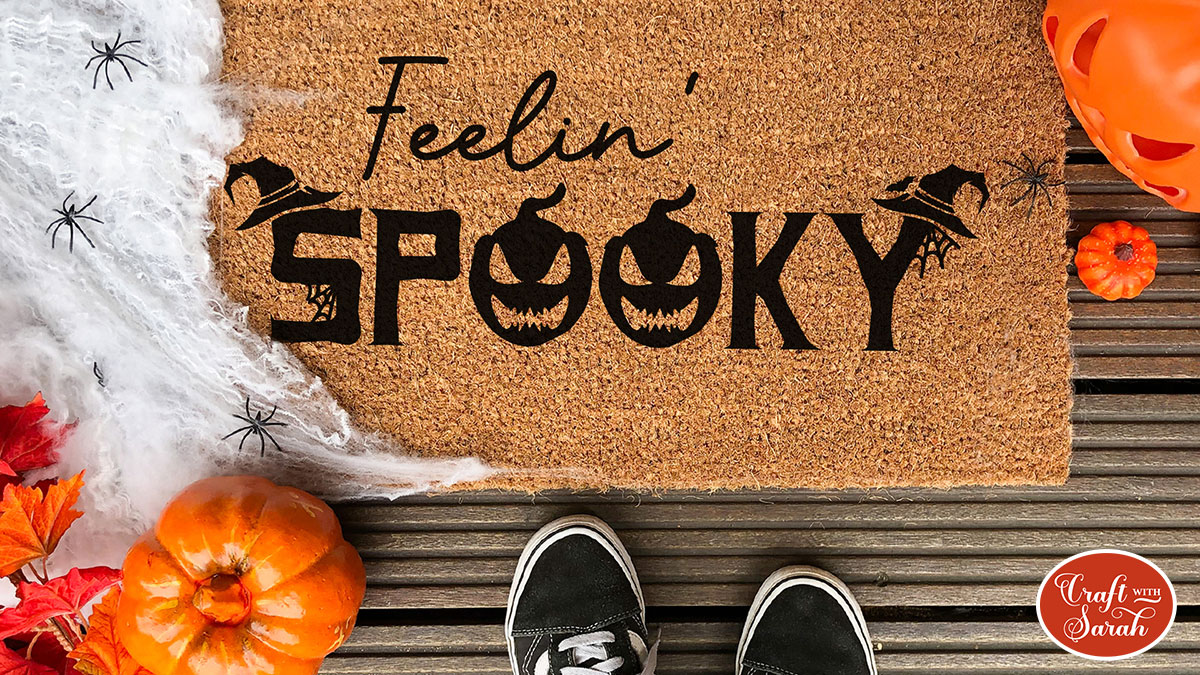 ---
I hope you enjoy these free Halloween SVGs. If you make a project using them, please post a photo in my Facebook group – I'd love to see what you make!
Happy crafting,
Sarah x