Adventure Awaits! 🏝️ Join the Cricut Crafting Adventure Summit!
I love trying new projects with my Cricut. Do you feel the same? I feel like there's always something new to try, or learn, or make.
BUT… sometimes trying new things can be a bit scary!
I'm not all that adventurous by nature, and much prefer to follow a tried-and-tested tutorial from an expert rather than diving into the unknown by myself.
That's why I'm so excited to share this free Cricut Crafting event with you!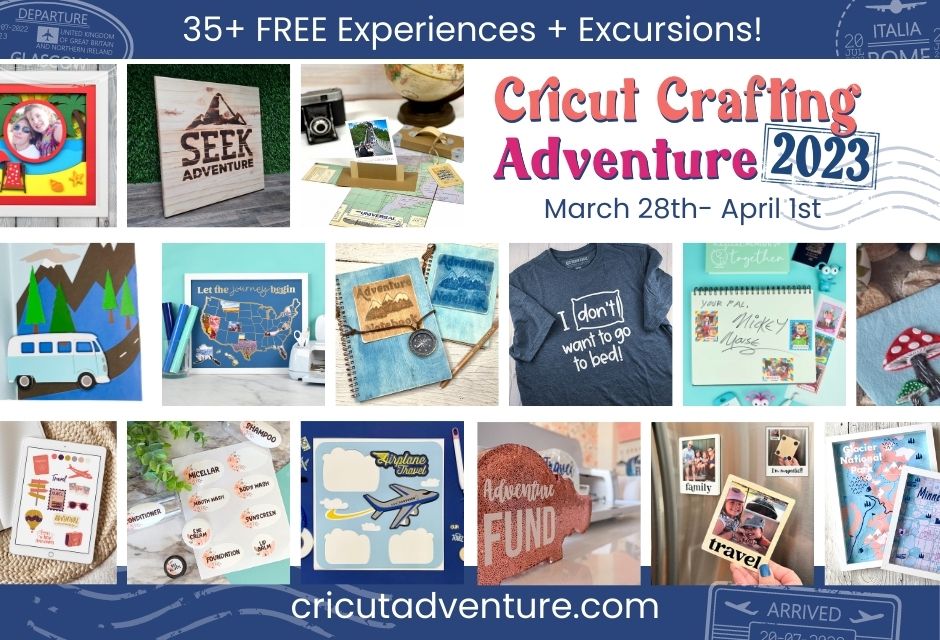 The Cricut Crafting Adventure Summit is designed to encourage you to explore everything that your Cricut can do, create, and make – with a spirit of curiosity and adventure.
Best of all, it's FREE to attend this 5-day online event!
All you need is a free ticket to join the adventure, which you can grab here or by clicking the button below.
---
Sounds great! Tell me more…
The Summit takes place online between March 28 – April 1, 2023.
There are 39 adventure-themed crafting presentations from more than 30 of your favourite Cricut crafting experts, including Amy Romeu, Jennifer Swift and Brandi Mahon.
There are also BONUS videos from Jennifer Maker, Gjoa from Special Heart Studio, Abbi Kirsten and more.
And of course, there's a class from me too – with a free SVG!
Here's is the project I'll be showing you how to make: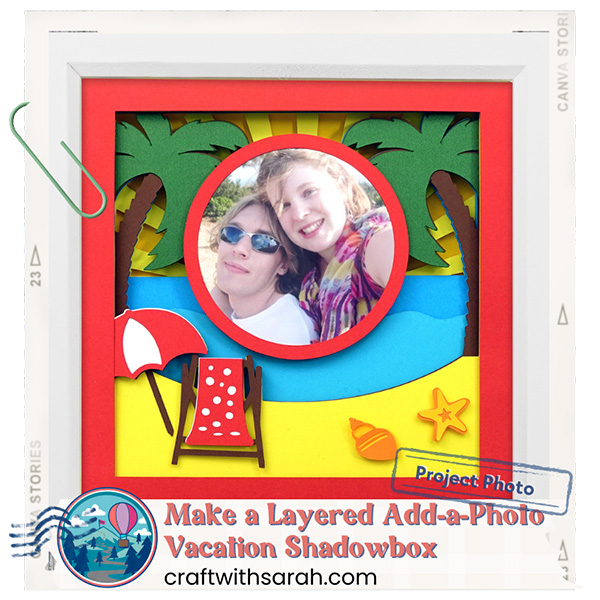 It's a beach themed add-a-photo shadow box. Perfect for displaying your favourite holiday pics!
I really hope that you join me for the Cricut Crafting Adventure Summit. I'm so excited to see all the classes!
I'm especially looking forward to learning about etching glass with a Cricut, using rhinestones on t-shirts and making waterproof stickers.
If you have any questions about the Summit, contact the host organisers (Amy and Jen) on [email protected]
Happy crafting,
Sarah x