Cricut Card Summit 2023 🤩 Cricut Card Making Ideas
Do you love card making with your Cricut? Or perhaps you'd like to give it a try, but aren't sure where to start?
Join the BRAND NEW Cricut Card Summit for loads of card making inspiration and free SVGs.
Each card comes with a step-by-step video to show you exactly how to make it. 🥰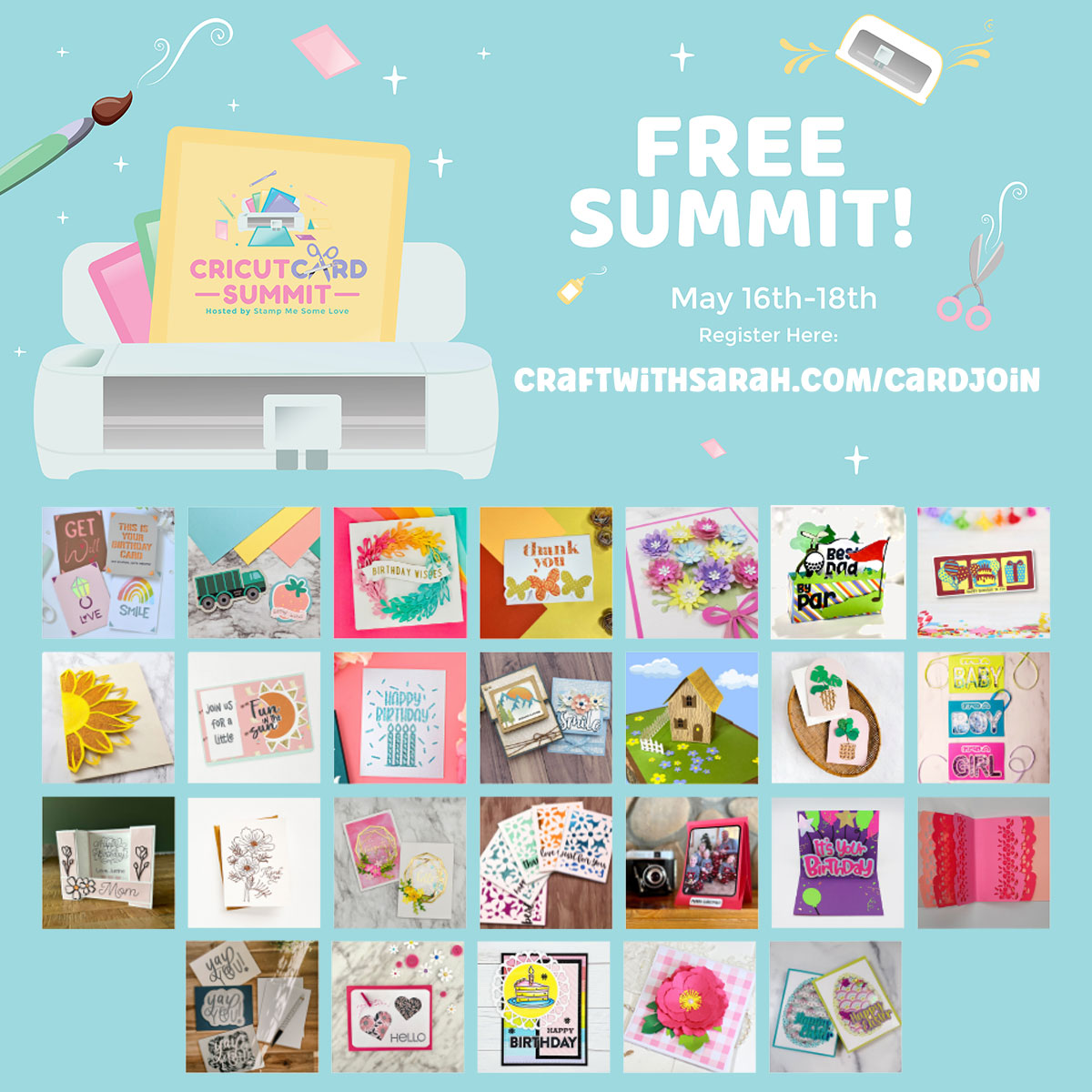 Please note that some of the links included in this article are affiliate links, which means that if you click through and make a purchase I may receive a commission (at no additional cost to you). You can read my full disclosure at the bottom of the page.
Learn how to use your Cricut machine to create beautiful hand crafted cards that will wow your friends and family.
Best of all, it's FREE to attend this 3-day online event!
All you need is a free ticket to join the fun, which you can grab here or by clicking the button below.
---
What is the Cricut Card Summit?
The Cricut Card Summit is a new online virtual craft summit, taking place online between May 16th-18th, 2023.
There are video presentations from 26 Cricut card making enthusiasts, including Nick from the Bearded Housewife, Justine Hovey, Gina C Creates and more.
And of course, there's one from me too – with a free SVG!
Here is the card I'll be showing you how to make: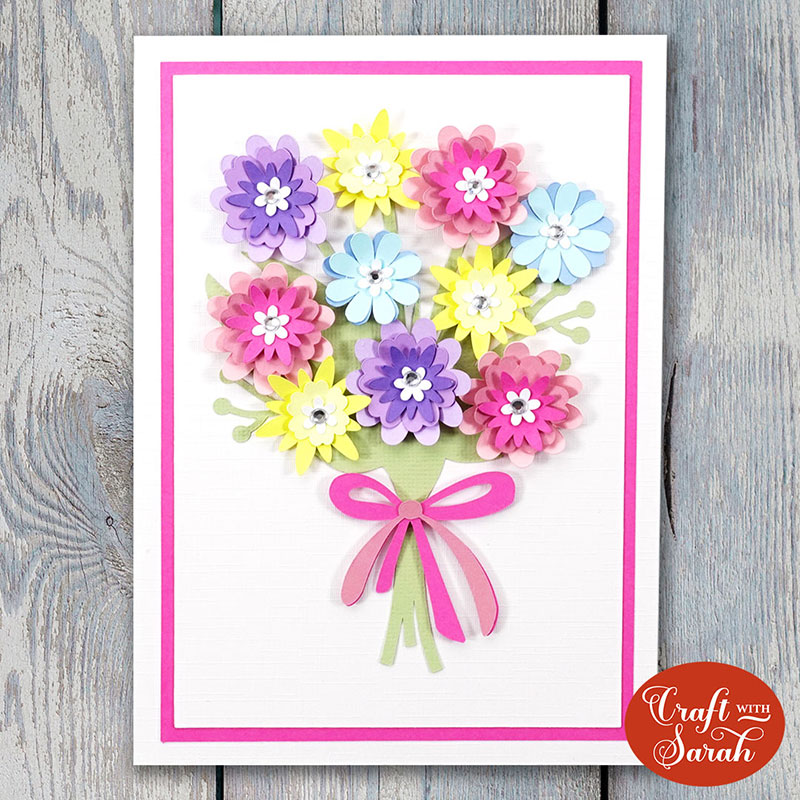 This flower card is PERFECT for using up your card scraps! It only needs a little bit of each colour to make the flowers and you can change them to any colour scheme you want.
---
Get Unlimited Access to the Cricut Card Summit!
Now, as I said, the tickets are absolutely free – you do not have to pay for the Cricut Card Summit.
However, with the free tickets, each presentation video is only available for 24 hours after it goes live. After that time runs out, you won't be able to watch it anymore.
With 26 speaker presentations in total, plus other videos from some of your favourite craft supply brands, it would be pretty tricky to watch them all before the time expires.
If you'd prefer ongoing access the videos even after the Summit ends, we've got you covered!
After signing up for a free ticket you'll be able to upgrade to the VIP All-Access Pass.
The VIP All-Access Pass gives you all-inclusive access to the summit which means you can view ALL the video presentations whenever you want, as many times as you want.
It means you don't have to wait for the Summit to begin to watch all the videos – you get instant access to EVERYTHING as soon as you purchase, plus all these extra bonuses too, woohoo!!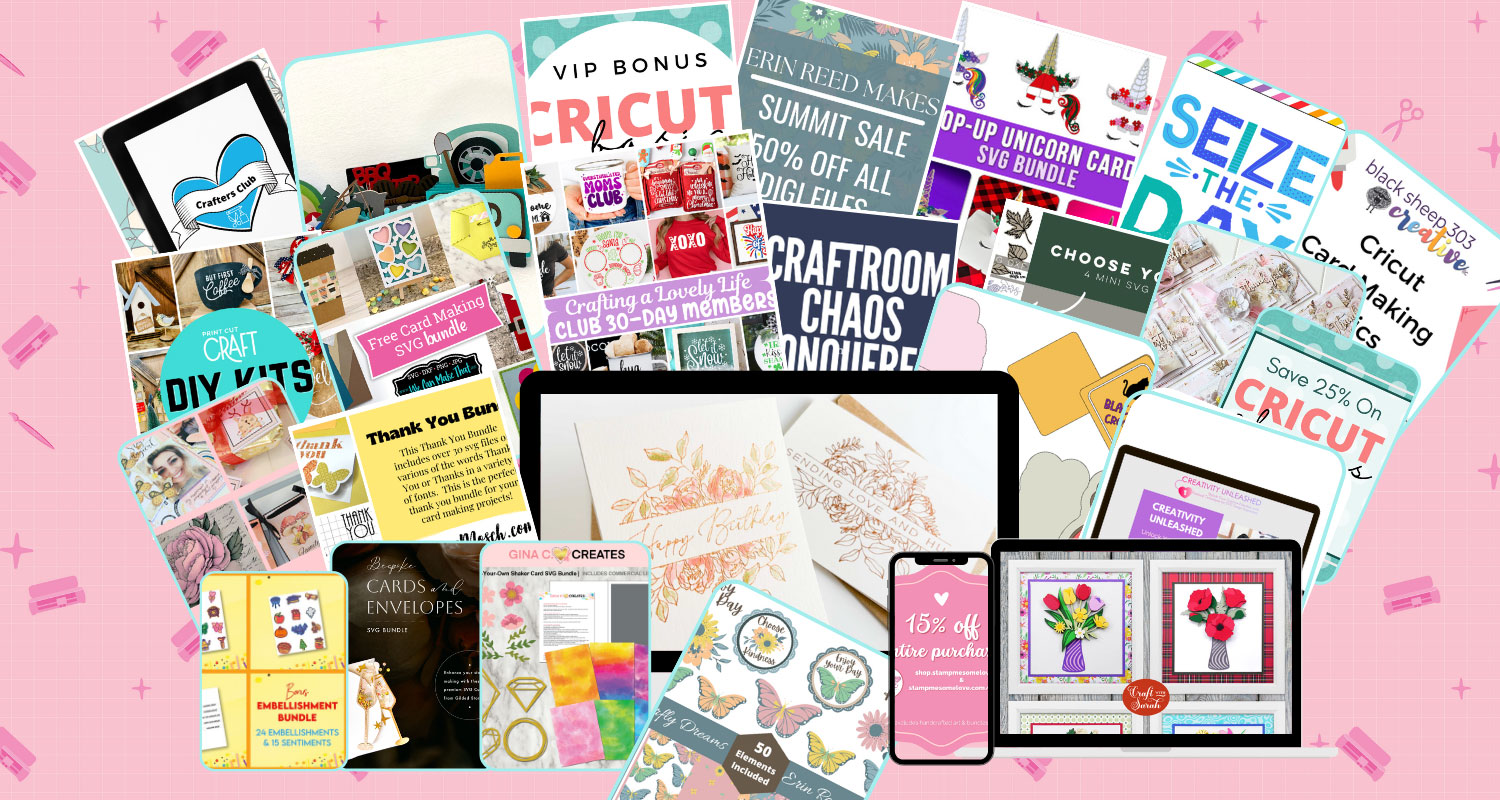 With the VIP All-Access Pass, you'll also get a card making workbook, have the opportunity to join a virtual card making crop over Zoom, get chances to win in online giveaways AND there's a whole host of premium bonus content from the summit speakers too.
This includes additional virtual card classes, free memberships, exclusive discounts, and – you've guessed it – even more free SVGs from me!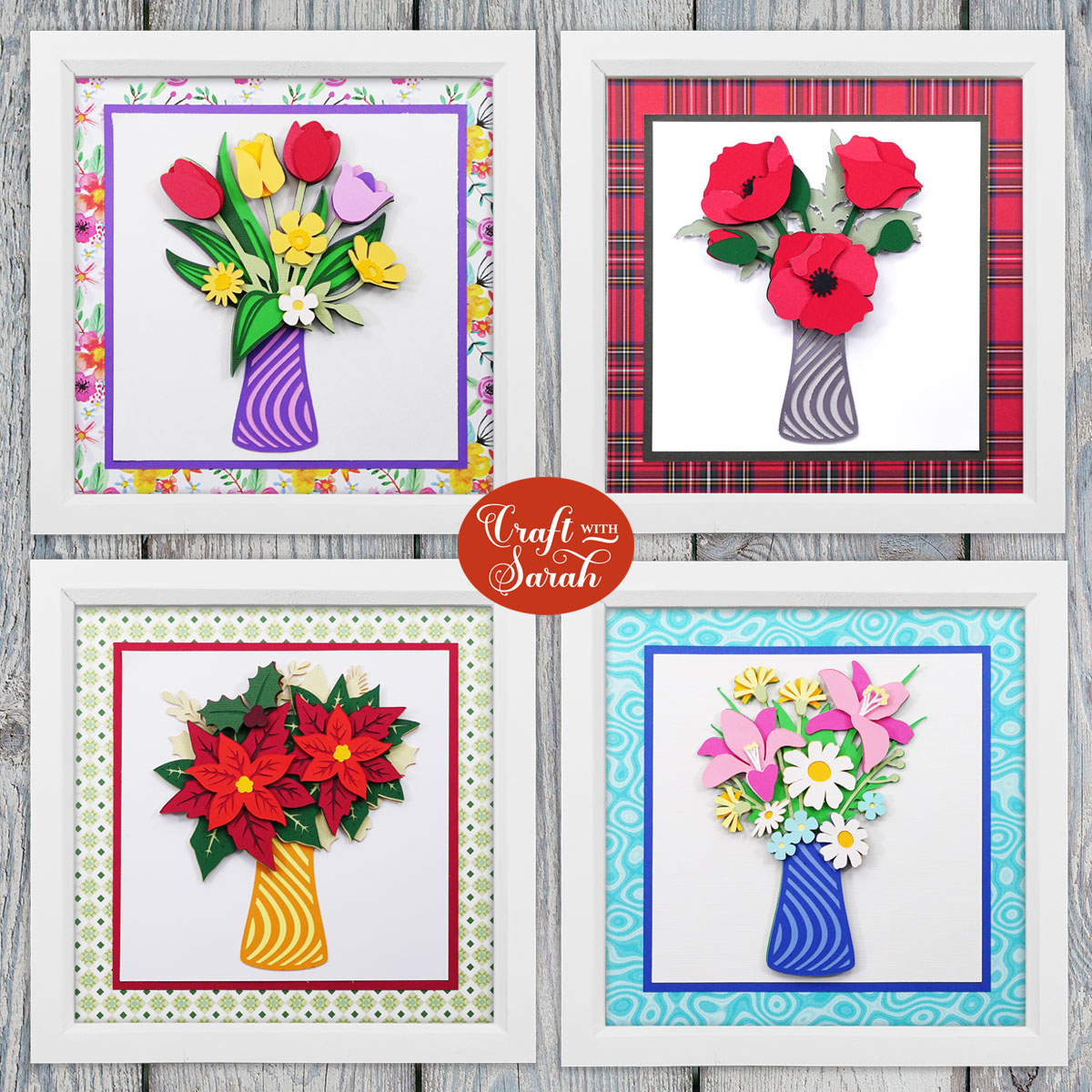 These are brand new designs created especially for the Summit, worth $20! But you get them for FREE when you grab that VIP Pass!
Whatever you decide, I strongly recommend going ahead and grabbing your free ticket now as you can upgrade to the VIP All-Access pass at any time before or during the summit.
But bear in mind – the VIP All-Access Pass is currently being offered at a special price, so start thinking about it now!
---
The Cricut Card Summit: May 16th-18th 2023
I really hope you join me and the other presentation speakers for the Cricut Card Summit.
The video presentations run from May 16th – 18th, 2023. Each day's classes get bulk-released at 9am EST each day and are then available for 24 hours.
Whether you decide to upgrade to the VIP All Access pass or not, I know that you'll be blown away by all of the wonderful craft projects will be shared.
If you have any questions about the summit, send an email to [email protected]
Happy crafting,
Sarah x