7 Fun Halloween Games for the Whole Family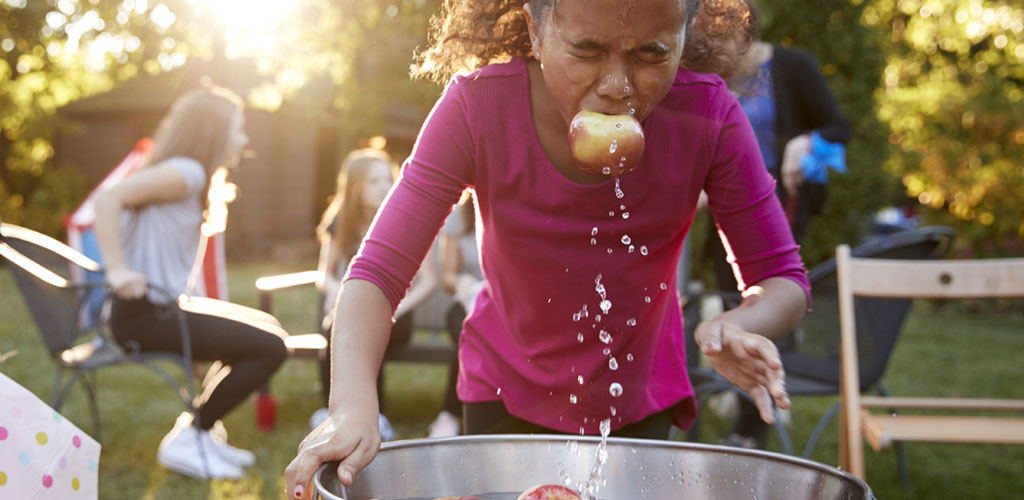 Happy Halloween! Are you looking for some last-minute Halloween games to play with your family? Here are seven easy-to-prepare Halloween games to get your ideas flowing!
Having fun on Halloween is super easy as there are so many different games and activities that you can do.
Whether it's just you and your family, if you're throwing a Halloween party or if you're a teacher after some fun Halloween game ideas for your pupils, I've got you covered!
This project was part of 2019's Halloween Craft Countdown.
Easy Halloween games for spooky fun!
Here are seven ideas for Halloween games you can play this October 31st!
1) Fancy dress competition
This one is probably the most obvious game to play on Halloween – a fancy dress competition!
Encourage everyone to dress up in their best costume and have a prize for the winner.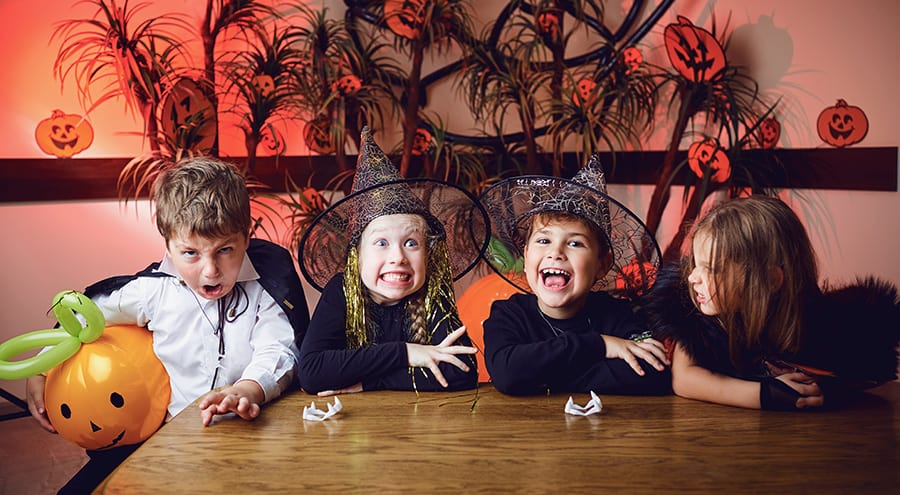 2) Dress the mummy
I remember playing this one Halloween when I had friend over.
Team up into pairs and give each pair a toilet roll.
One person stands still as the "mummy" and the other person has to wrap them up in toilet roll to make them look like a mummy.
The first person to use up their whole toilet roll is the winner!
If you're playing with lots of kids, you could also have a prize for the best-wrapped mummy.
3) Broomstick racing
Grab a couple of broomsticks (mops work well!) and devise a "track" around your garden.
Divide up into teams and have all participants line up in a row.
The person in front of each team gets the broomstick, and they have ride it like a witch and make their way around the track and back to their team.
When they return, they give the broom to the next person and it's their turn to complete the course.
The first team to get all their witches back to base is the winner!
4) Treasure Hunt
Having a treasure hunt is an excellent alternative for trick-or-treating.
Hide individually wrapped sweets or small treats around the house and garden and set your kids off to see who can find the most!
5) Halloween wordsearch
If the weather isn't looking so great then you may be in need of some indoor Halloween activities.
Print out this free Halloween word search and give one to each person at your party.
The person who can find all the words the fastest is the winner!
If you have lots of people over then you may wish to do this in teams rather than individually to ramp up that party atmosphere!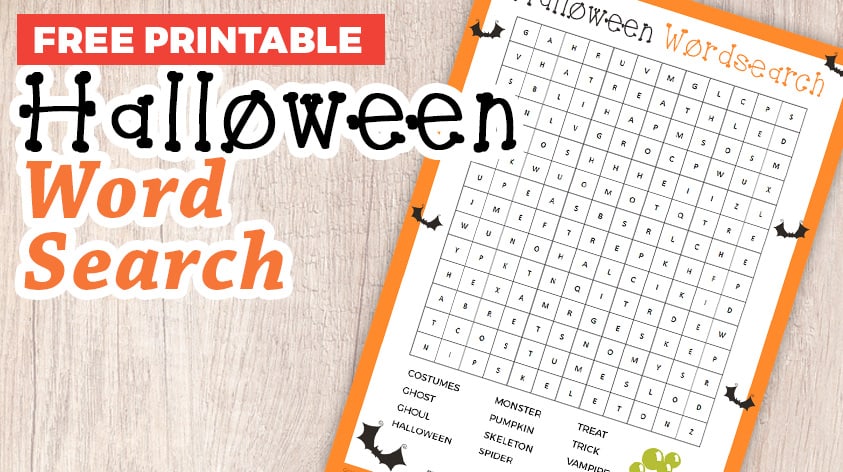 6) Bobbing for apples
This can get a little messy, but it's a traditional Halloween game that's sure to impress!
Full a plastic tub or similar with water, then place a selection of apples in it.
The apples will float in the water and bob about.
Take it in turns to sit or stand in front of the tub with your hands tied behind your back, and try to grab an apple with your mouth and lift it out of the water.
The person who can get out the most in a set time period is the winner! (or time how long it takes to get one, and whoever gets it first is the winner).
7) Pumpkin carving
Pumpkin carving is another Halloween classic.
You could speed things up by preparing the pumpkins in advance and scooping out the seeds and insides, and then have a carving competition to see who can create the best looking pumpkin.
The best thing is, once they are done, you've got more Halloween decorations to place outside your home!
Easy games to play at Halloween
I hope that you enjoyed this collection of easy games to play this Halloween.
Which games will you be playing this year? Are there any games that you play every Halloween that aren't on the list! Let me know!
Happy Halloween,
Sarah x
This project was part of 2019's Halloween Craft Countdown.