11 Questions to Ask Yourself Before Starting a Craft Business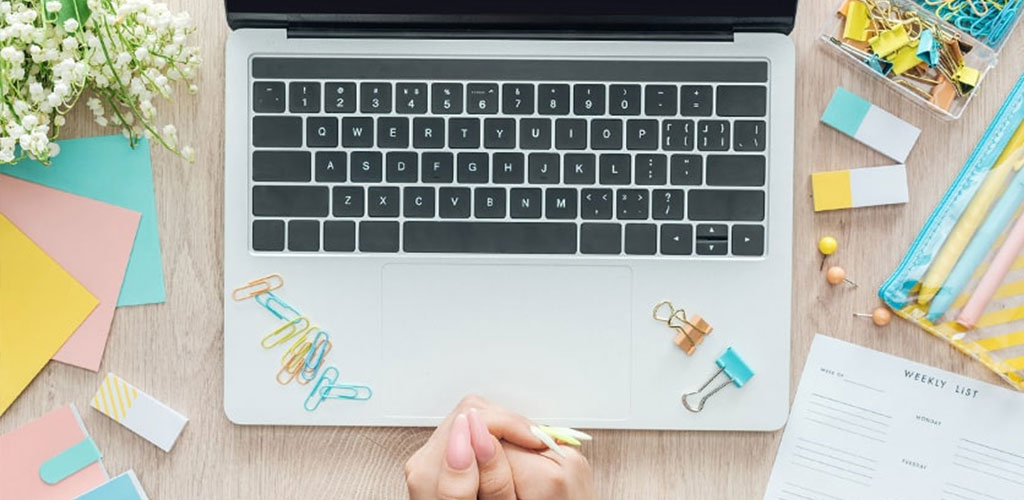 Have you ever thought about starting a craft business? If you are skilled in a particular craft then being your own boss and setting up a crafting business can sound tempting.
But could you really make it work?
After all, starting any business and getting it off the ground can be incredibly tough.
However, if you are successful then taking the plunge into entrepreneurship and making money from your crafting hobby could be the best thing you ever do!
Before you jump in, here are 11 essential questions to ask yourself before starting a craft business.
How to start a craft business
If you are thinking of starting a handmade craft business then be sure to put some thought into the following points before you get started.
1. What sort of crafts are you going to sell?
To run a successful craft business you should focus in on one particular craft technique or niche.
For example, you could start a crochet business OR a glass painting business, but you probably wouldn't do both as those products don't "go together" so it would be confusing to your customers
Similarly, you will probably struggle to make sales if you just make whatever you feel like using whatever craft you fancy on the day. A mismatched shop with no focus will not help your sales.
Try to hone in on your particular crafting skills and interests.
Find out what you enjoy the most, then think about if you will be able to make enough products to make it a feasible craft to do for profit.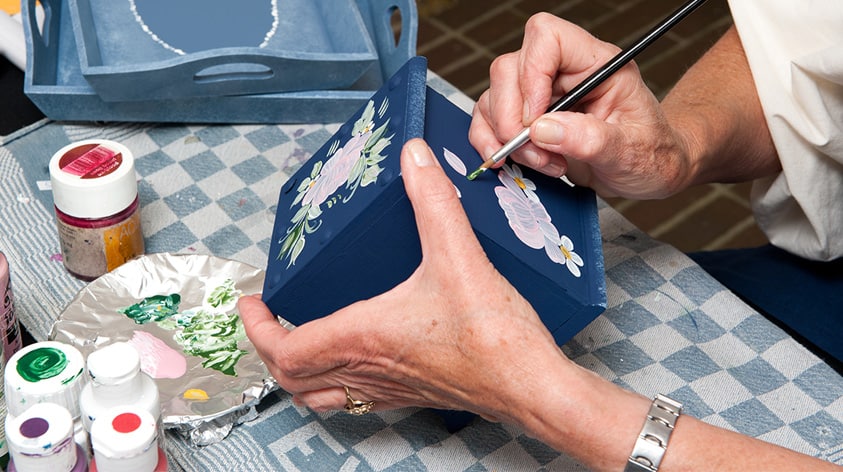 2. How are you going to sell your handmade crafts?
It's no good just to make all your wonderful products. You need to be able to sell them too!
There are many different options available to you to sell your handmade crafts.
A few examples are:
Craft fairs
Markets
Selling wholesale to shops or boutiques
Selling online using Etsy
Selling online using Amazon Handmade
Selling online through your own website
Using social media such as Facebook or Instagram
Renting space in a shelf-for-hire shop
Opening your own independent shop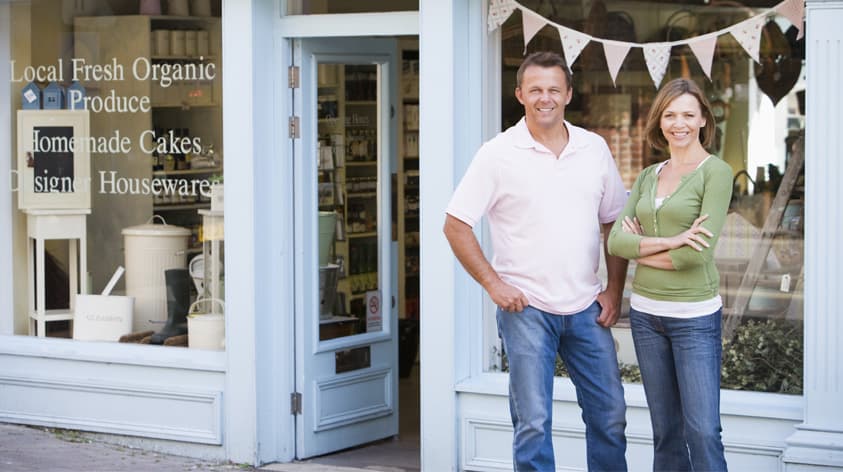 Where you choose to sell will be dependent on the type of craft you are selling, what's available in your area and your own personal preferences.
Top tip – don't try everything at once. Pick one or two ways to sell and make them profitable before considering another sales avenue.
3. How much time do you have to spend on your business?
If your products take you 3 hours to make and you only have 6 hours per week to dedicate to your business then you probably aren't going to make much money!
If you're going to be fitting your craft business around a full time job or other commitments then you need to be realistic about the amount of time you'll be able to dedicate.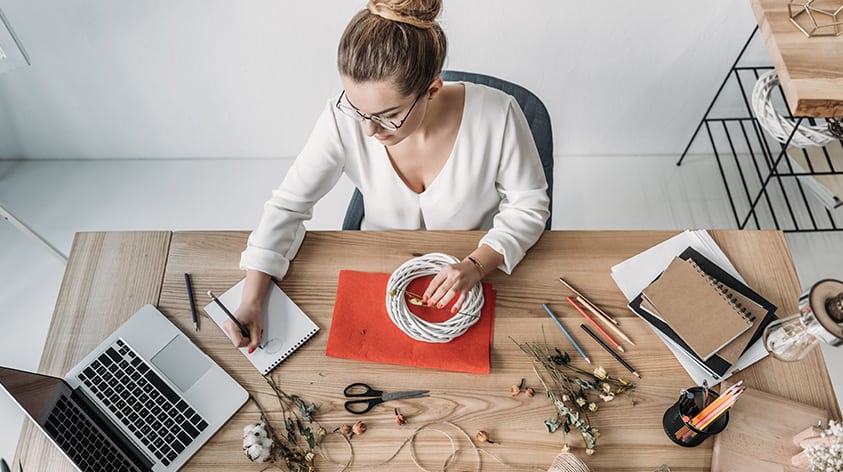 4. What will the startup costs be?
Starting a craft business can be expensive especially if you need to invest in materials and machinery.
A vinyl cutting business will probably involve getting a Cricut or Silhouette machine and all the accessories which will set you back around £500.
There will almost certainly be additional costs too such as registration fees for craft fairs, getting a logo, website and business cards designed, creating your initial product inventory, a camera to take product photos, photo editing software, bookkeeping software, hiring an accountant, advertising, insurance and more.
There is also a small fee for registering your business as a limited company with HMRC.
It's easy to underestimate business startup costs but beware; this could mean the downfall of your craft business before you even begin.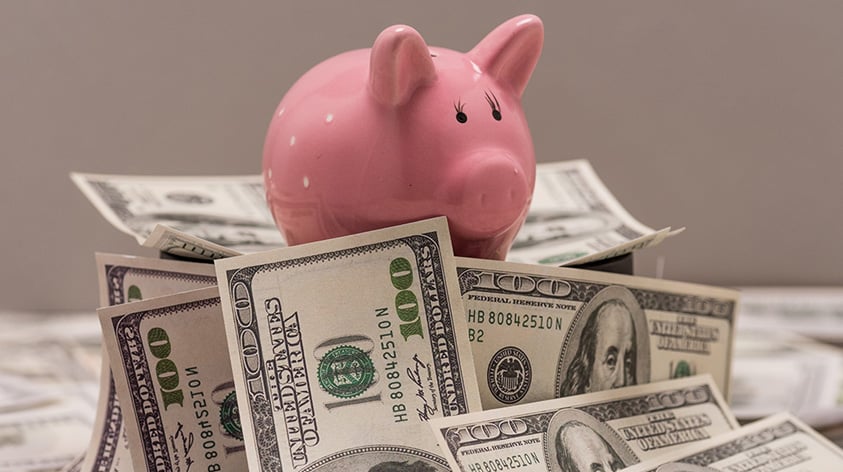 5. How much profit do you need to make and is it feasible?
Are you venturing into creating a business because you need to generate more income?
If so, be sure to work out how much you need to make and then determine if this is feasible based on your estimated profit margins per sale.
If you desperately need to bring in lots of money quickly, for example if you have recently lost your job and need to make up your wages, then starting your own business probably isn't the best thing to do right now as it may take some time before you start seeing any profit.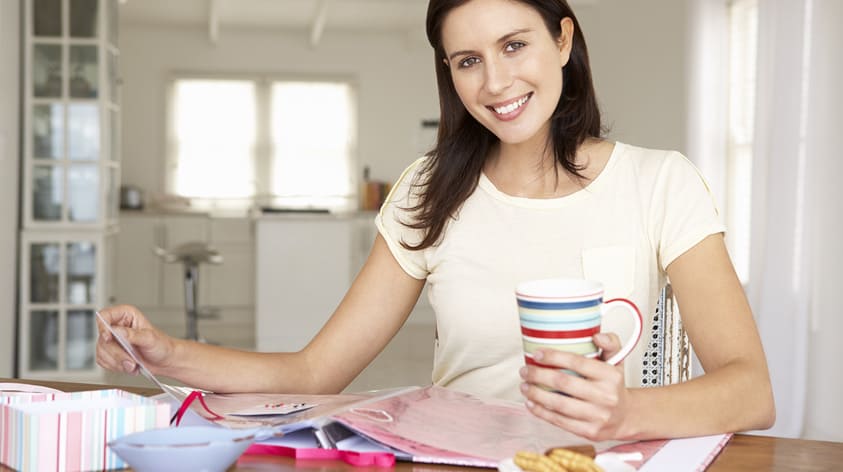 6. Do you have space to run a craft business?
This is an important question that many would-be entrepreneurs often overlook!
Do you have space in your home to run a craft business?
You'll need work space as well as storage space for your equipment, materials and inventory. Plus all the little extras like postage materials, craft fair tables/banners/etc., advertising materials and possibly a computer.
If you're making something large like woven baskets or woodwork items then they'll take up loads of space so be sure to think about where you are going to put everything!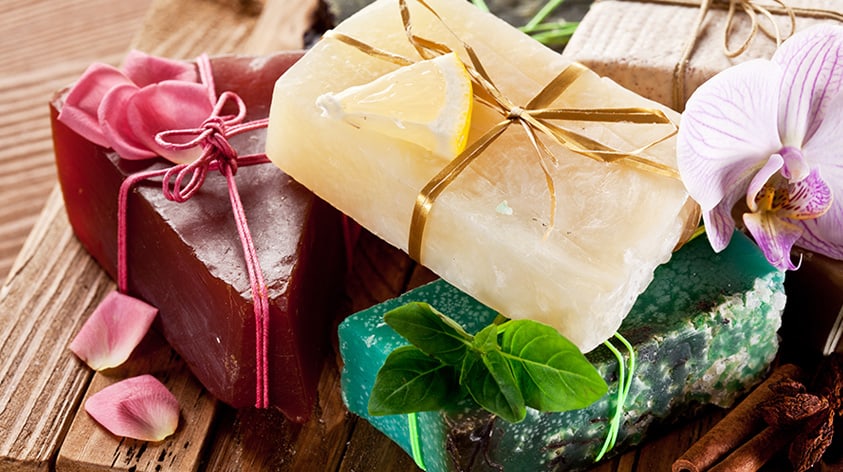 7. How will you post your products?
I love making shadow box crafts and once thought about setting up at Etsy shop to sell them, but didn't as I was too worried about the postage.
If your product is fragile (e.g. glass photo frames) then perhaps try posting several to yourself or family members to see if they arrive in one piece.
If you're not able to post your products due to their fragility then you will need to focus on selling locally instead which limits your target audience, especially if the market in your area is already saturated for that type of product or if there is little demand for it.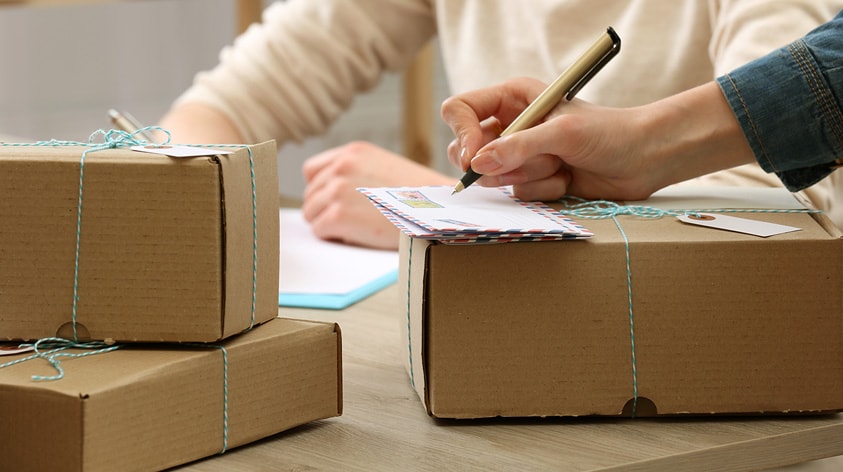 8. Do you enjoy interacting with people?
An inevitable part of starting a craft business is dealing with people.
This could be talking to visitors at craft fairs to encourage them to buy your items, or doing digital customer support through Etsy or your own website.
If the thought of regularly interacting with the general public fills you with dread, perhaps a craft business isn't right for you.
You will need to develop a thick skin as you're sure to encounter some negativity along the way, but there will also be lots of positivity too.
It's always great to have a stranger compliment you on your work. On the other hand, it can be very demoralising if someone is mean.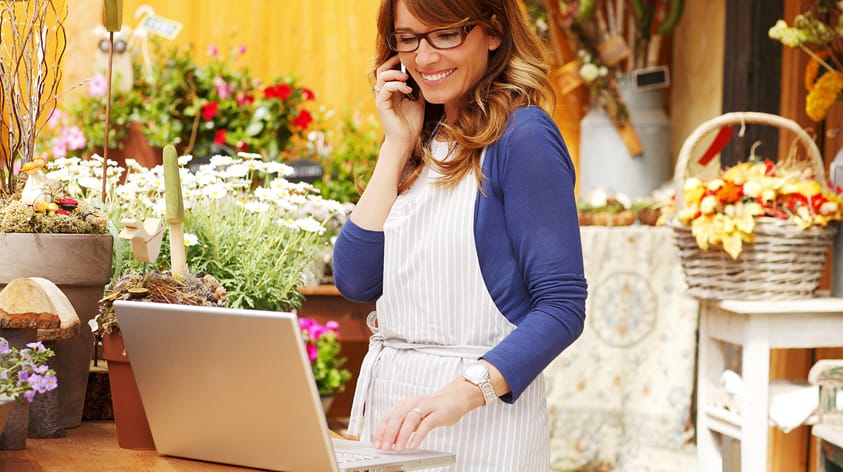 9. Are your family supportive of you starting a craft business?
Starting a business will take lots of time to get going, particularly in the beginning as you have to build your initial inventory and set up your ordering system, website, social media pages, etc.
This usually means late evenings and busy weekends focused on building your business.
Before deciding to go ahead, have a frank conversation with your family to check that they are okay with you spending your time in this way as it will inevitably impact them.
They may have to prepare themselves for spending less time with you for a while.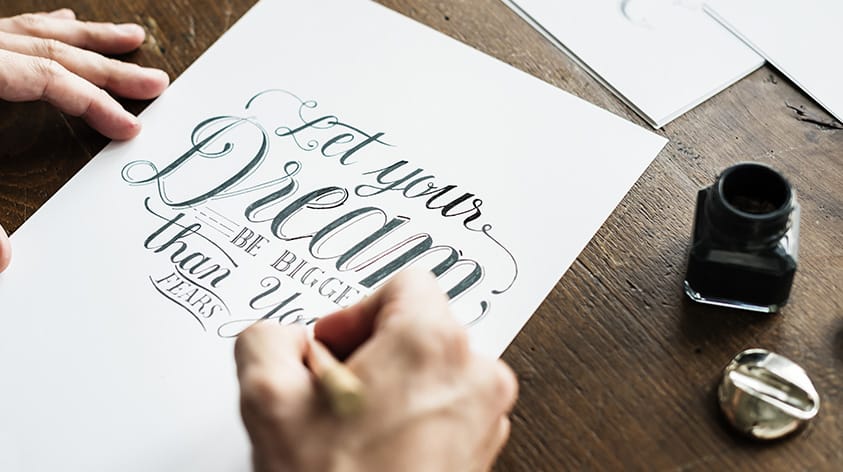 10. Are you willing to learn new skills?
Being a business owner is an excellent opportunity to learn new skills.
You'll need to become a marketer, photographer, bookkeeper, customer support agent, organiser and promoter.
Of course, you could hire out some of those costs but if you're trying not to spend too much in the beginning then it will all come down to you!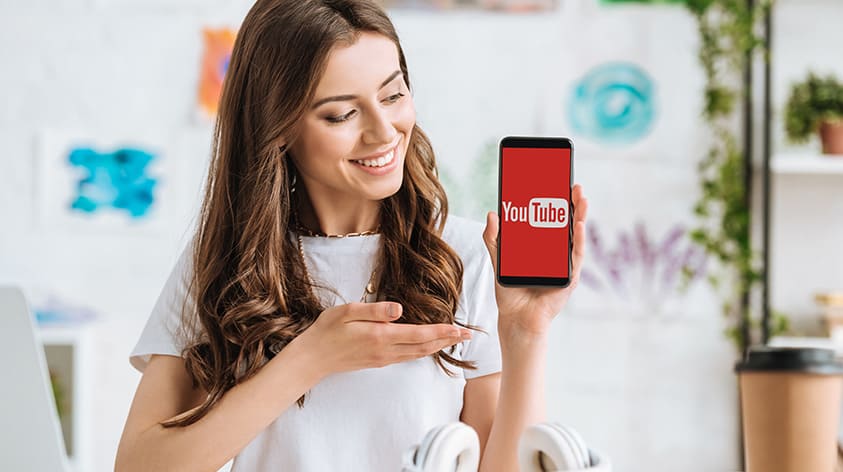 11. How committed are you?
As with any business, starting a craft business can take a while to start being profitable.
You might end up working for months without ever turning a profit, especially if you need to keep investing in materials, equipment or training so you can learn new skills.
It also take a while to get your name out there, so it could be weeks or maybe longer before you make your first sale.
I don't say this to discourage you, merely to prepare you to the fact that it might not be an instant success.
Are you committed enough to the idea of running your own business to spend many, many hours on it with potentially no immediate return?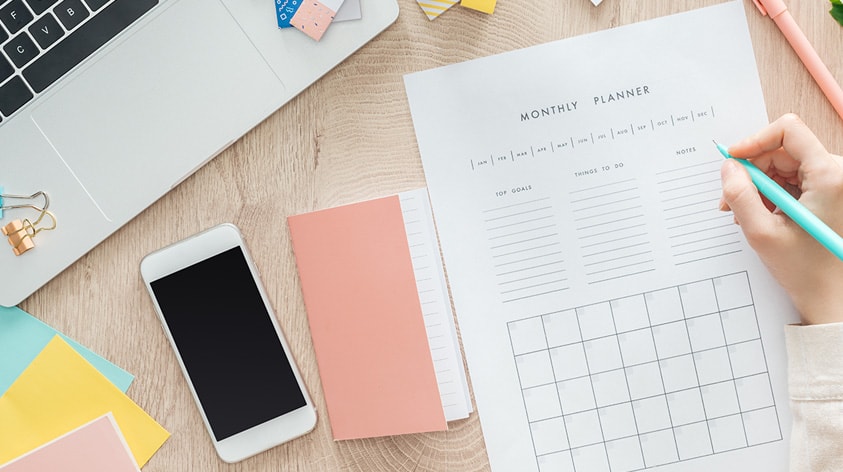 Should you start a craft business?
There you have it – the best questions to ask yourself before starting a craft business.
Be sure to take time to carefully research and plan your answers to each one.
A strong plan in the beginning truly makes a difference to your success so it's certainly worth the effort to answer these questions thoroughly and accurately.
Your answers can be used as the basis of a business plan to help you start making your craft business dreams a reality!
So, what are you waiting for?
Grab your favourite notebook and pen and get started!