10 Profitable Crafts to Make and Sell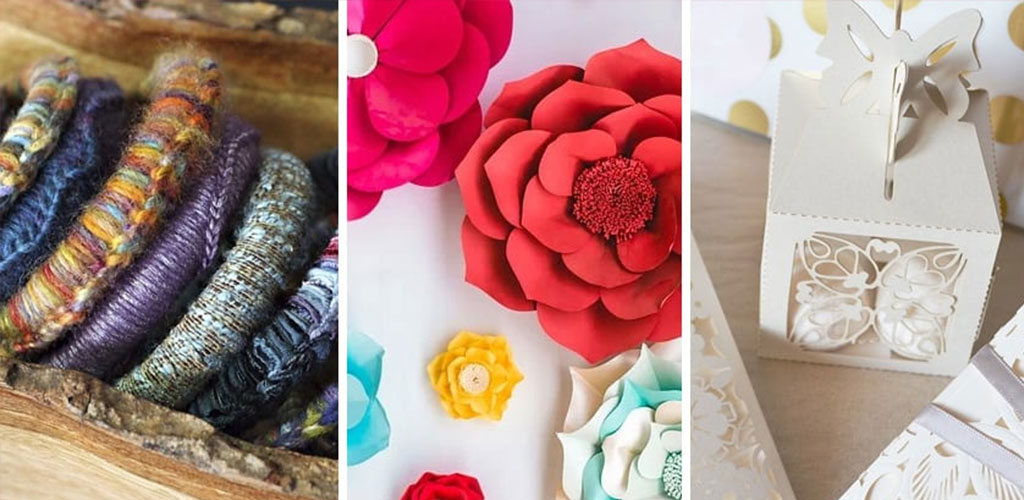 Do you know what makes a profitable craft? Some crafts make more money than others for a whole range of reasons. Here are ten of the most profitable crafts you can make.
Some of the factors that go into making a profitable craft include the cost of materials, how long it takes to make a product and if you offer personalisation.
Profitable crafts to make and sell in 2020
1. Digital products
Digital products are, in my opinion, the most profitable craft to make and sell.
Once you have created your product you can sell it an unlimited number of times and you don't have to pay for any material costs, postage/shipping or storage stage.
Digital products are what I have spent the last ten years creating and selling and I really enjoy creating card making downloads in Photoshop and selling them, as well a creating courses and other printables.
In fact, digital products are so profitable that they can even turn the least profitable crafts (like card making or sewing) into some of the MOST profitable.
All it needs is a little shift in your mindset from selling physical products to creating online materials that allow other people to make their own physical products.
Examples of digital products you could make and sell include:
Sewing patterns/templates
Scrapbook templates
Planners, trackers and printable worksheets
Tutorials, template or courses to teach others how to do your craft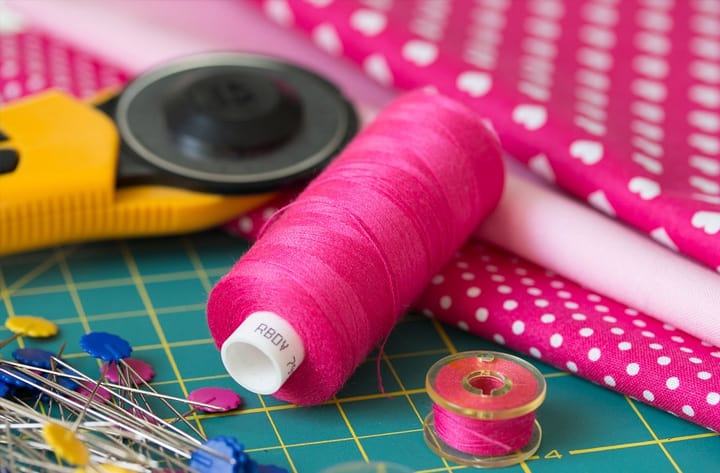 2. Paper flowers
Paper flowers are beautiful creations that can bring big profit.
Large paper flowers for wall decor and wedding decorations can bring a large price tag as customers understand the level of work that goes into them.
There are lots of paper flower templates available on the internet and many of them are free.
Apart from the paper to cut the petals with you only need minimal materials to craft a paper flower.
If you have a Cricut machine or other digital cutting machine then you can make them much faster which will help them become even more profitable.
Plus, the more you make, the faster you will become at putting them together which means you can reduce the time it takes to make each flower, thus increasing your hourly rate.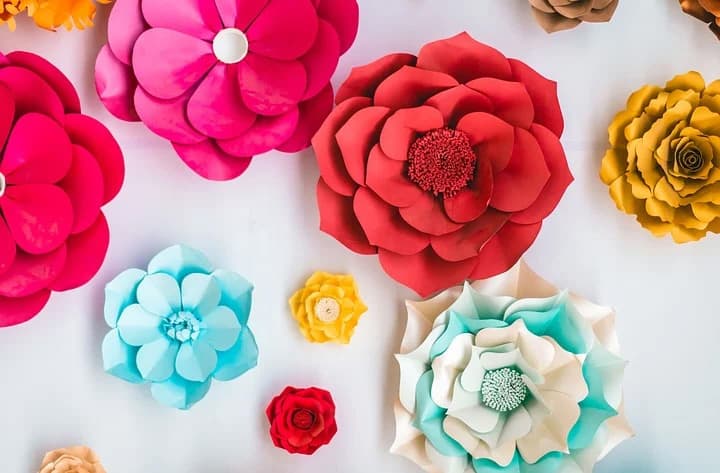 3. Art
For talented artists, selling their painting, drawings or other art form can prove to be a profitable craft.
Once you have bought your initial materials such as paints and brushes, plus some canvases, the rest of the costs are fairly minimal.
One of the great things about selling art are that the price people are willing to pay is not directly related to the amount it cost you to make, or the hours to took.
Art can be a highly profitable craft as it invokes strong emotional responses in consumers so they buy with their heart and will spent money to own original artwork that they enjoy looking at and that they feel will look good in their home.
Selling prints of your artwork can also be profitable as you can then turn one piece of artwork into unlimited sales through selling prints for frames as well as putting your design on products such as mugs, tea towels, key rings or greetings cards.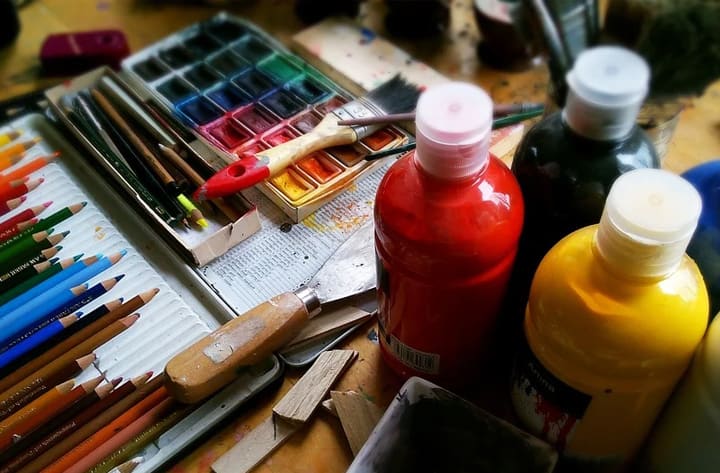 4. Jewellery
The startup costs with jewellery can be high, especially if you are using precious metal or stones.
However, the profits can be high too as consumers expect to spend more for quality jewellery.
You can maximise your profits by making similar deigns to cut down on your product development time.
For example, you could do birth stone jewellery with the same shaped bracelet or ring but change the stone for each different month of the year so that customers can buy the one that matches their birthday.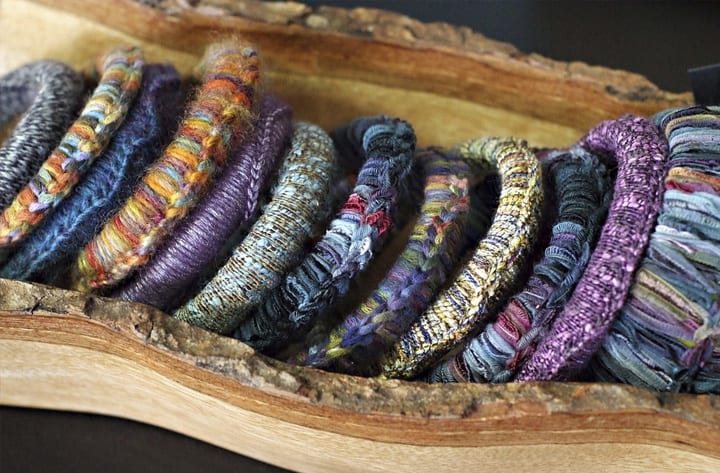 5. Candles & wax melts
Candles and wax melts are very popular at the moment, especially with essential oils.
You can make them in a wide range of scents, sides and shapes.
Scented products are fun to make because you can vary your range based on the seasons. Try citrus fruit-scented candles in summer and cinnamon or gingerbread scented ones in winter.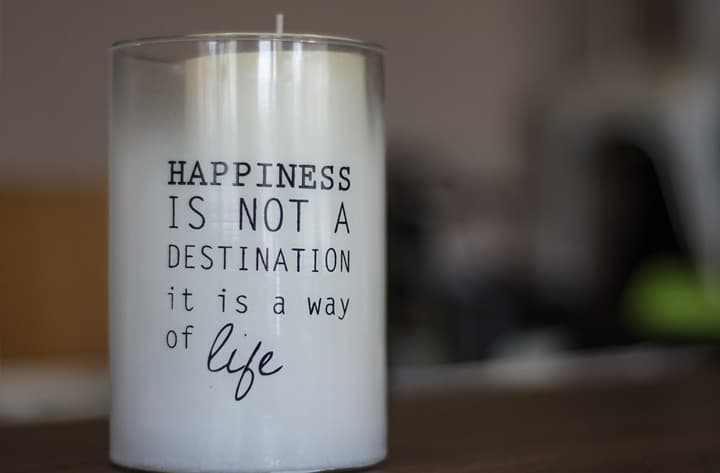 6. Personalised products
Adding personalisation to your products is an excellent way to make them more profitable.
For example, if you sold a t-shirt with a heat-transfer vinyl design on it that you have cut on your Cricut for $25 then you may be able to sell that same design for $30 or even more by adding the customer's name to it.
Customers LOVE personalised items and they are used to spending more to get something extra-special with their name, their child's name or their pet's name on it.
Be sure to limit the amount of personalisation options to ensure you don't spent too much extra time on it as otherwise the extra time it takes to add the names might reduce your hourly rate too much to make the changes worth it.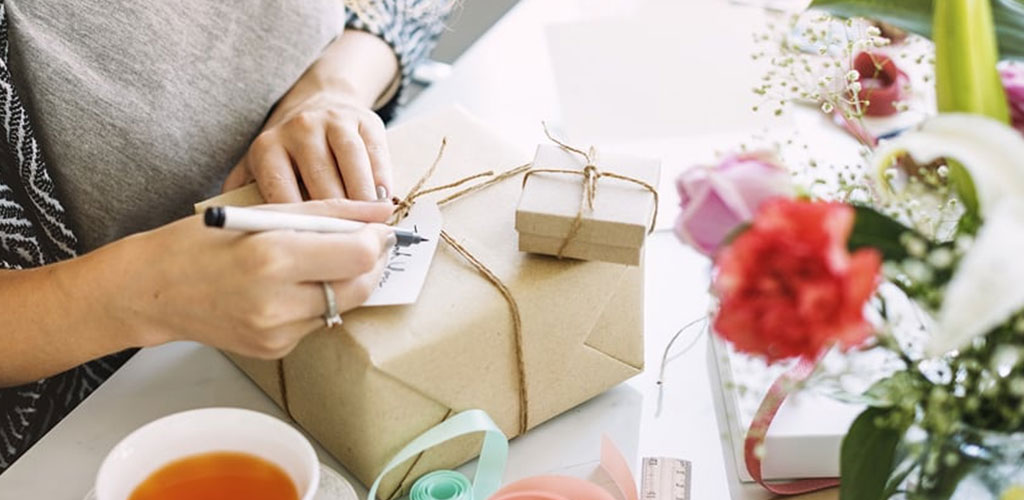 7. Wedding invitations
The wedding niche is very competitive but it's also highly profitable as couples are prepared to spend big to making their wedding day perfect.
There are so many different wedding crafts that you can make, but wedding invitations are some of the most profitable, particularly if you sell digital templates that couples print themselves as then you don't have any material costs.
Whilst new weddings might not be being planned just at the moment with the COVID-19 pandemic, once lockdowns around the world start to lift then couples who have had to postpone their wedding will be able to re-book their dates, which means they will need new wedding invitations to re-invite their guests and let them know the update details.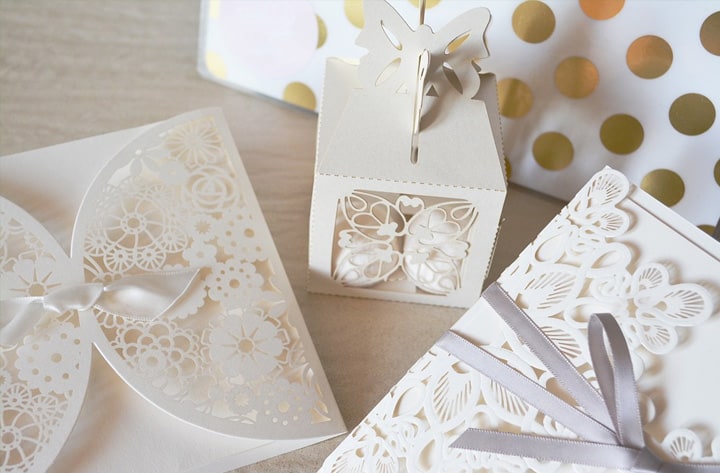 8. Upcycled products
Combine a love for DIY with your thirst for crafts by upcycling items into beautiful home decor or other crafts.
Upcycling old, unloved items can be very profitable especially if you get your items from thrift stores or charity shops.
There is a real consumer desire for recycled crafts as people are becoming more focused on reusing old materials instead of buying new to help reduce waste and help the planet.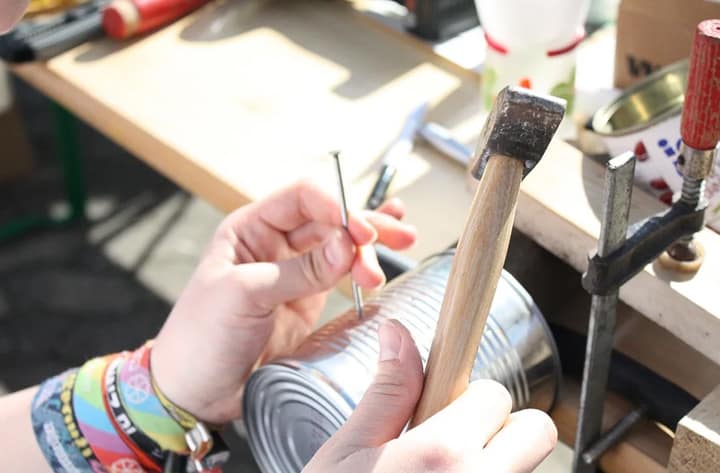 9. Specific niche products
If you niche down onto a small niche then this can be a great way to earn more profit on your items.
For example, you could do a product range that all feature the same breed of dog e.g. a daschund as dog owners love to buy products that show their chosen breed on it.
Or, you could target a certain profession such as nurses and do a range of products with funny nursing slogans that would appeal to that audience.
You'll probably find that you get a big untick in sales heading towards Christmas when friends and family members are trying to find something for their loved one and type something like "gifts for daschund lovers" or "funny nurse gifts" into Google or Etsy.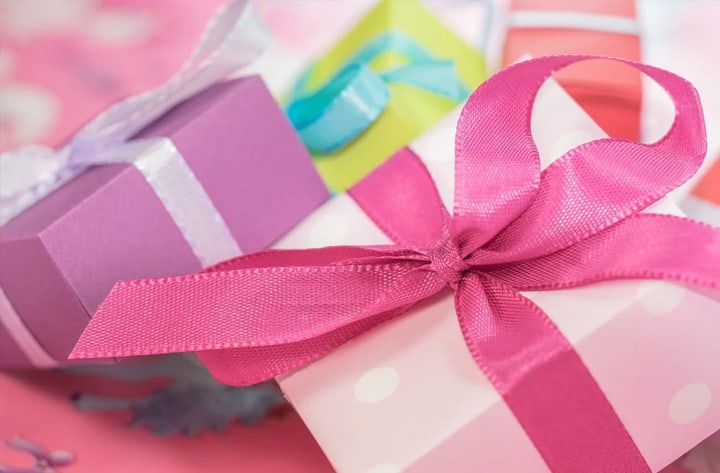 10. Fashion items
Fashion is similar to art in that consumers will spend big money to snap up the latest trend.
Try to focus on on a particular type of fashion, such as handbags, hats or customised shoes.
Vintage and retro style dresses also tend to be great sellers, especially if you can offer the, in a range of sizes including plus sizes and dresses sized to fit the very tall or short.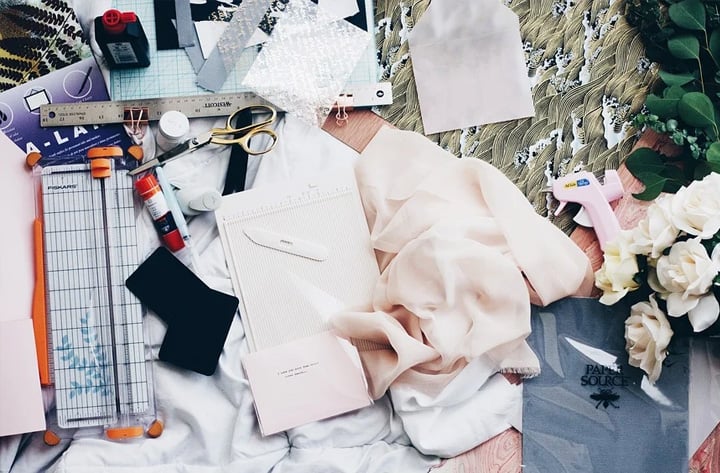 How do I know if a craft is profitable?
One of the best ways to know if a craft is profitable is to do a little bit of investigation!
Take a look on Etsy and search for the craft you are interested in.
Here are three questions to ask to find out if this is a profitable craft.
1. Are there many people selling that craft?
You want a good range of sellers to show that there is demand for the products, but not too many that the market is saturated.
2. Are they making sales?
If there are ten people selling a type of craft but none of them have any recent sales then this could be a sign that this is no longer a profitable niche.
3. What are the price points?
If you know that crocheting a scary takes a certain number of hours and the only ones on Etsy that are selling are for a low price that wouldn't pay you minimum wage if you worked out cost vs hours worked on then that's a sign that it's not a profitable craft.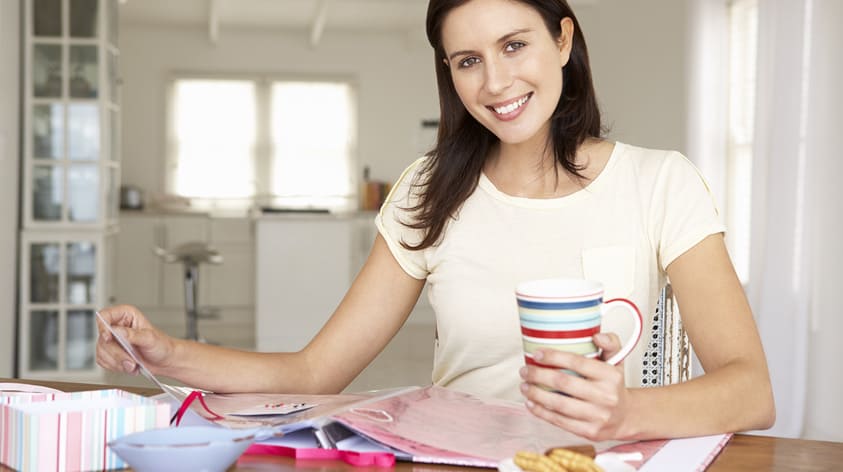 Profitable crafts to make and sell
Know that you know the top 10 crafts to make and sell in 2020 and beyond, as well as how to spot a profitable craft, it's time for you to start selecting your niche!
Once you've chosen your craft type, you might want to check out the following:
In fact, I've written a whole series of posts on how to start a craft business which you may find helpful.
Happy crafting,
Sarah