25+ FREE Card Making Classes 🤩 The Card Maker Success Summit is BACK!
Do you LOVE making handmade cards but struggle to come up with new ideas? Or maybe you've got some new craft materials in your stash but don't know how to use them?
Please note that some of the links included in this article are affiliate links, which means that if you click through and make a purchase I may receive a commission (at no additional cost to you). You can read my full disclosure at the bottom of the page.
If you're overwhelmed with your card making projects and need a helping hand to guide you along the way, the Card Maker Success Summit is EXACTLY what you need!
My favourite (FREE!) card making event is returning very soon!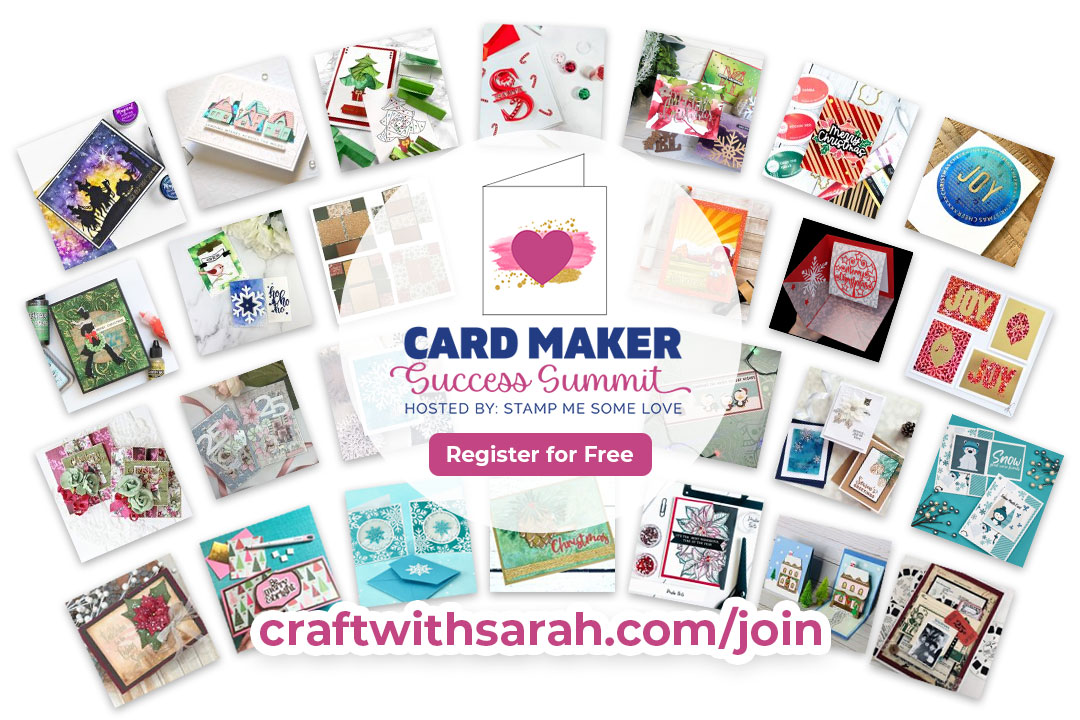 What is the Card Maker Success Summit?
The Card Maker Success Summit is everything you need to get a head-start on your card making this year.
The theme of the Summit is "Holiday Card Making Projects".
Spark your creativity and rock your year round occasions card projects with amazing card designs from 30+ card experts during this 4 day online event!
This FREE event runs from July 28th until July 31st, 2022.
Each day will be packed with amazing speakers who are ready to help you create a card making plan to minimise stress, let you get your cards done early AND create beautiful, professional handmade cards to wow your family and friends.
Over the four days, you will be able to watch over 30 different card making classes from top crafters such as Abbi Kirsten, The Bearded Housewife, Justine Hovey, Erin Reed and more.
And of course, there's a Cricut card making class from me too on how to do the "iris folding" technique – with a free Christmas tree SVG.
BUT… there's a catch! You can ONLY view the videos and get access to the materials if you sign up for a FREE ticket. To do that, click the big button below to sign up!
---
Free iris folding class (with SVG cut file)
My presentation starts at 10am EDT on Saturday 30th July (that's 3pm UK time).
Here is the card that I'll be making. Isn't it cute?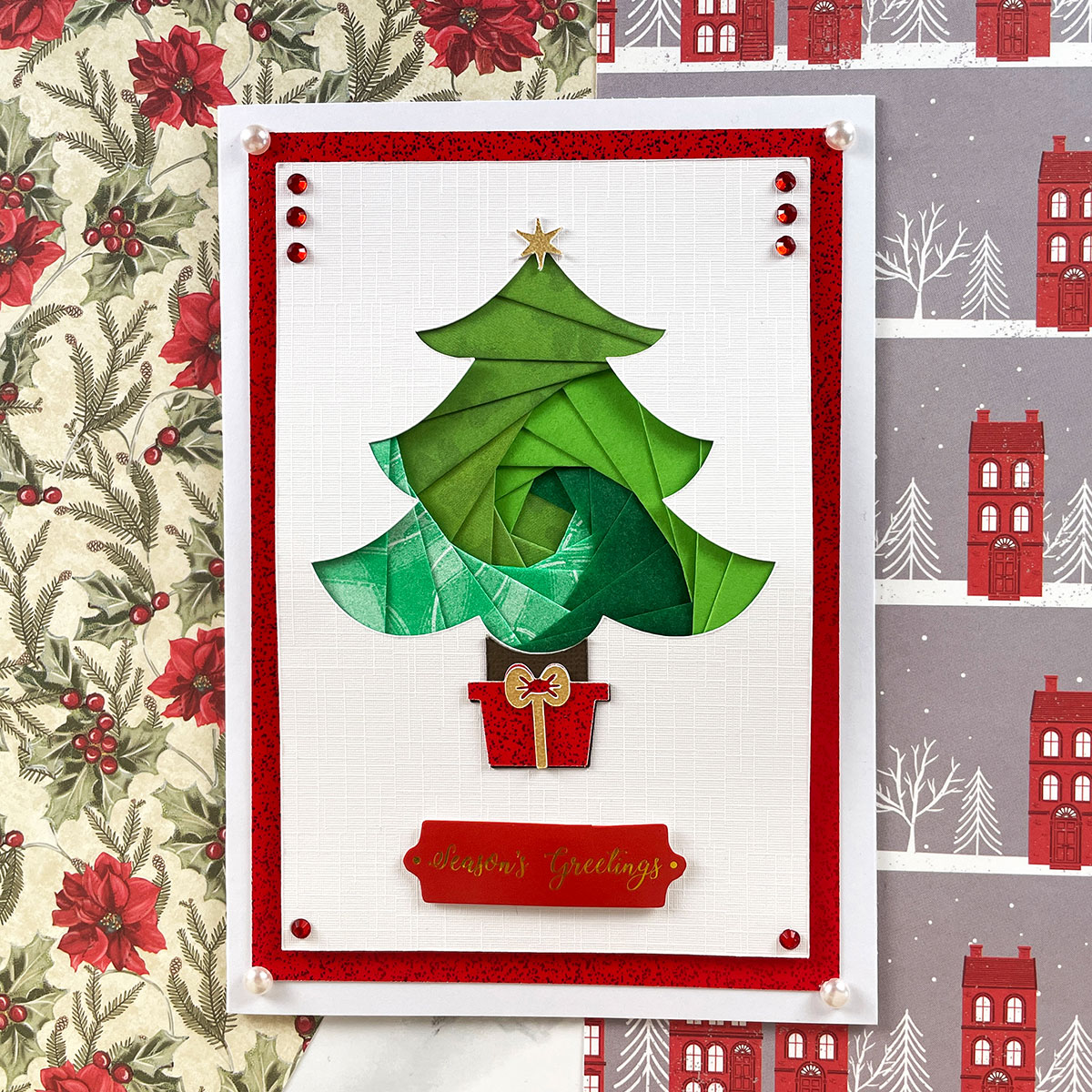 It uses the "iris folding" technique which is the art of sticking folded paper strips over a template to make a beautiful and unusual spiral creation.
Best of all, you can download the SVG file absolutely free which you can keep forever!
If you have a Silhouette machine or Scan n Cut, don't worry – I've got you covered. DXF and PNG version of this Christmas tree design are available too.
And if you don't have a cutting machine at all – don't panic! I've also included a printable version which can be cut out with scissors.
Free Online Card Making Classes in 2022
As well as over 25 free card making classes, once you've signed up for your free ticket you'll also be able to join our exclusive Facebook group full of even more card making and crafting fun!
I'll be going live in the group straight after my presentation to answer any questions you have on the card, plus I'll be checking in throughout the whole summit to chat and have fun with you all!
Here are all the speakers who will be presenting during the Summit: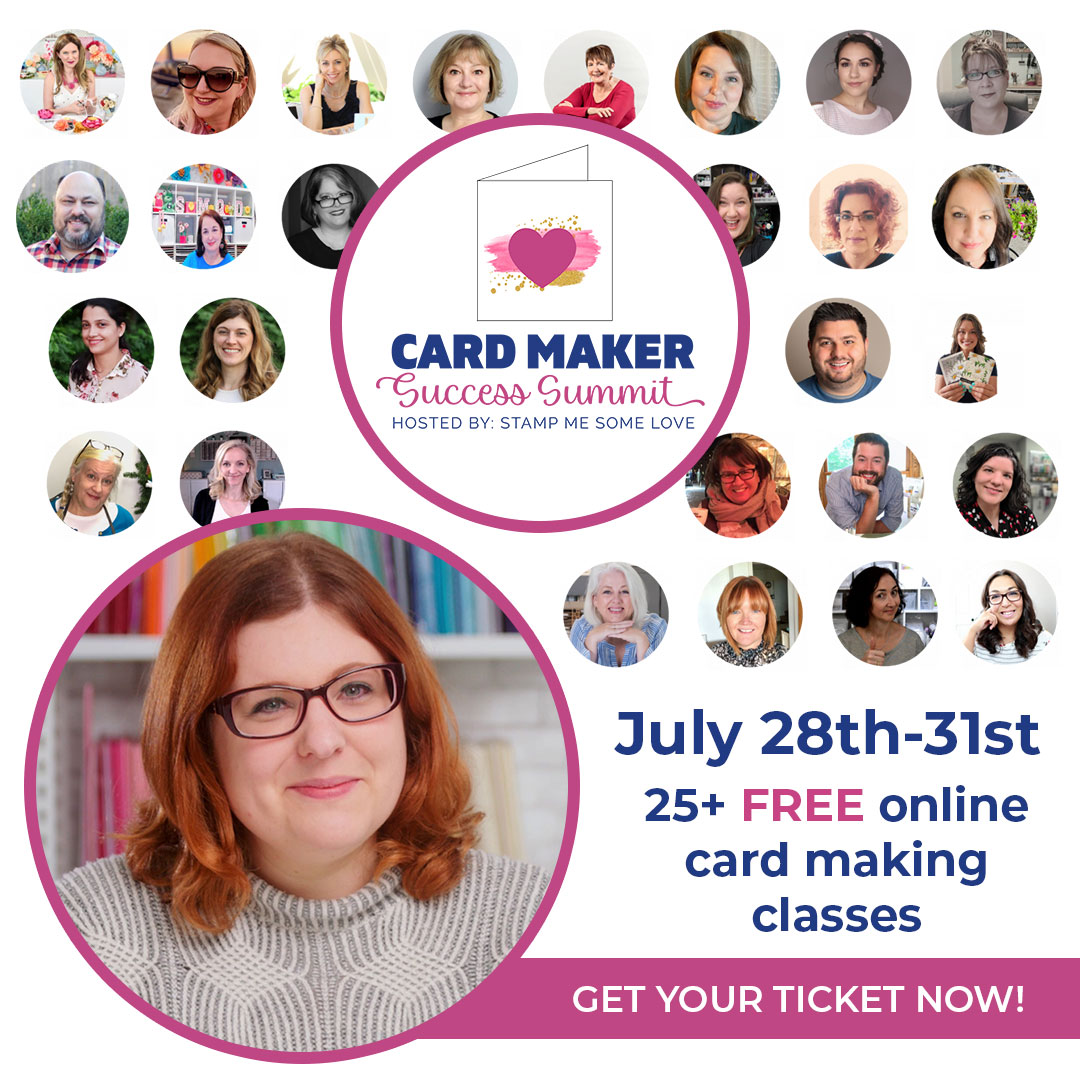 Want even more card making classes?
Now, as I said, the tickets are absolutely free – you do not have to pay for the Card Maker Success Summit.
However, with the free tickets, each presentation video is only available for 24 hours after it goes live. After that time runs out, you won't be able to watch it anymore.
With over 30 speaker presentations in total, plus loads of other videos from some of your favourite craft supply brands, it would be pretty tricky to watch them all before the time expires.
If you'd prefer ongoing access the videos even after the Summit ends, we've got you covered!
After signing up for a free ticket you'll be able to upgrade to the VIP All-Access Pass.
The VIP All-Access Pass gives you all-inclusive access to the summit which means you can view ALL the video presentations whenever you want, as many times as you want.
It means you don't have to wait for the Summit to begin to watch all the videos – you get instant access to EVERYTHING as soon as you purchase, woohoo!!
You'll also get a card making workbook, have the opportunity to join a virtual card making crop over Zoom, get chances to win in online giveaways AND there's a whole host of premium bonus content from the summit speakers too.
This includes additional virtual card classes, free memberships, exclusive discounts, and – you've guessed it – even more iris folding patterns from me!
Whatever you decide, I strongly recommend going ahead and grabbing your free ticket now as you can upgrade to the VIP All-Access pass at any time before or during the summit.
But bear in mind – the VIP All-Access Pass is currently being offered at a special price, so start thinking about it now!
---
What's inside the VIP All Access Pass?
Most of the bonus content inside the VIP All-Access Pass is being kept closely under wraps, BUT I've been allowed to give you a special preview of what bonuses I am offering.
If you upgrade to the VIP All-Access Pass then you'll be able to download these 50 Christmas iris folding patterns (with matching SVG cut files) absolutely free!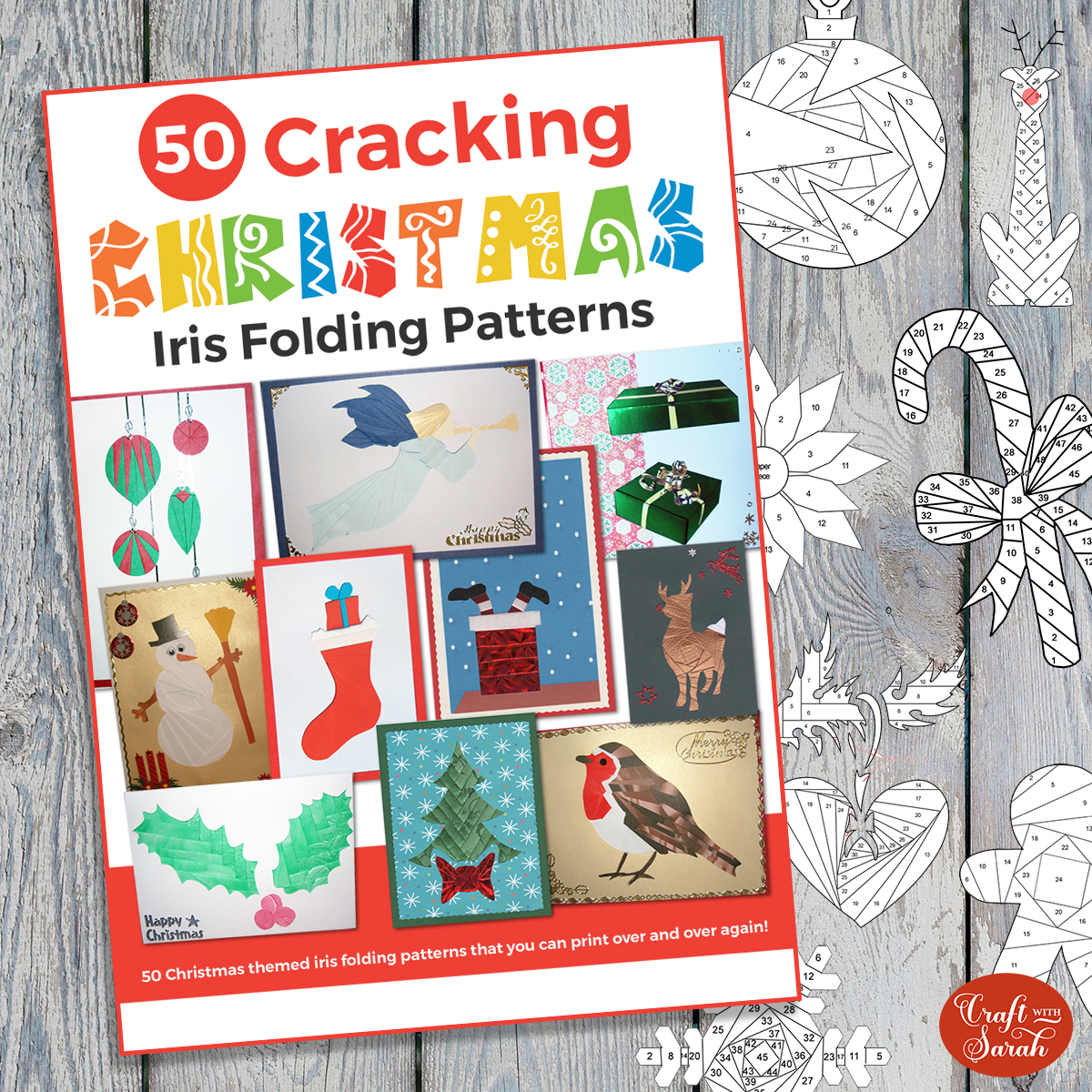 This pattern collection usually retails for $49 but you can download it for FREE when you grab that VIP Pass!
But, that's not all!
If you purchase the VIP All-Access Pass using my affiliate link then as a special "thank you" I'll send you a $15 voucher for my SVG shop which will let you choose any three of my premium layered SVGS to download for free.
My shop contains hundreds of layered SVGS, including a huge collection of dog breeds, cats, seasonal designs, small pets and more.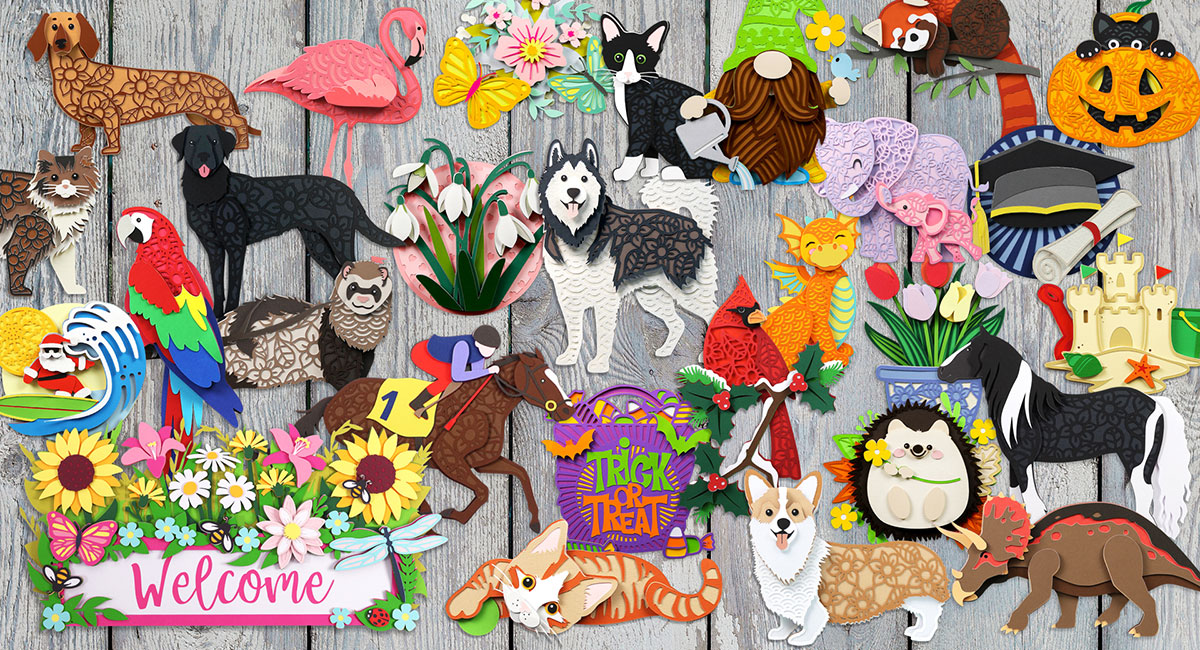 To be eligible for the $15 discount code, my affiliate link must be the FIRST one that you click. So, let's say, for example, you got an email from another of the Summit speakers and you clicked their affiliate first, your sale would be tied to them and not me.
So – don't delay, register for your free ticket right now! Even if you purchase the VIP All-Access pass at a later time, I'll still be credited when you purchase it which means you'll still get the $15 voucher for my shop!
Extra bonuses & craft goodies…
And if that's not enough, there are SO MANY other bonuses from the other speakers and sponsors included in the VIP All-Access pass. In fact, the whole value of what you get inside is over $400!
You'll be spoilt for choice on card making ideas and new crafting techniques to learn!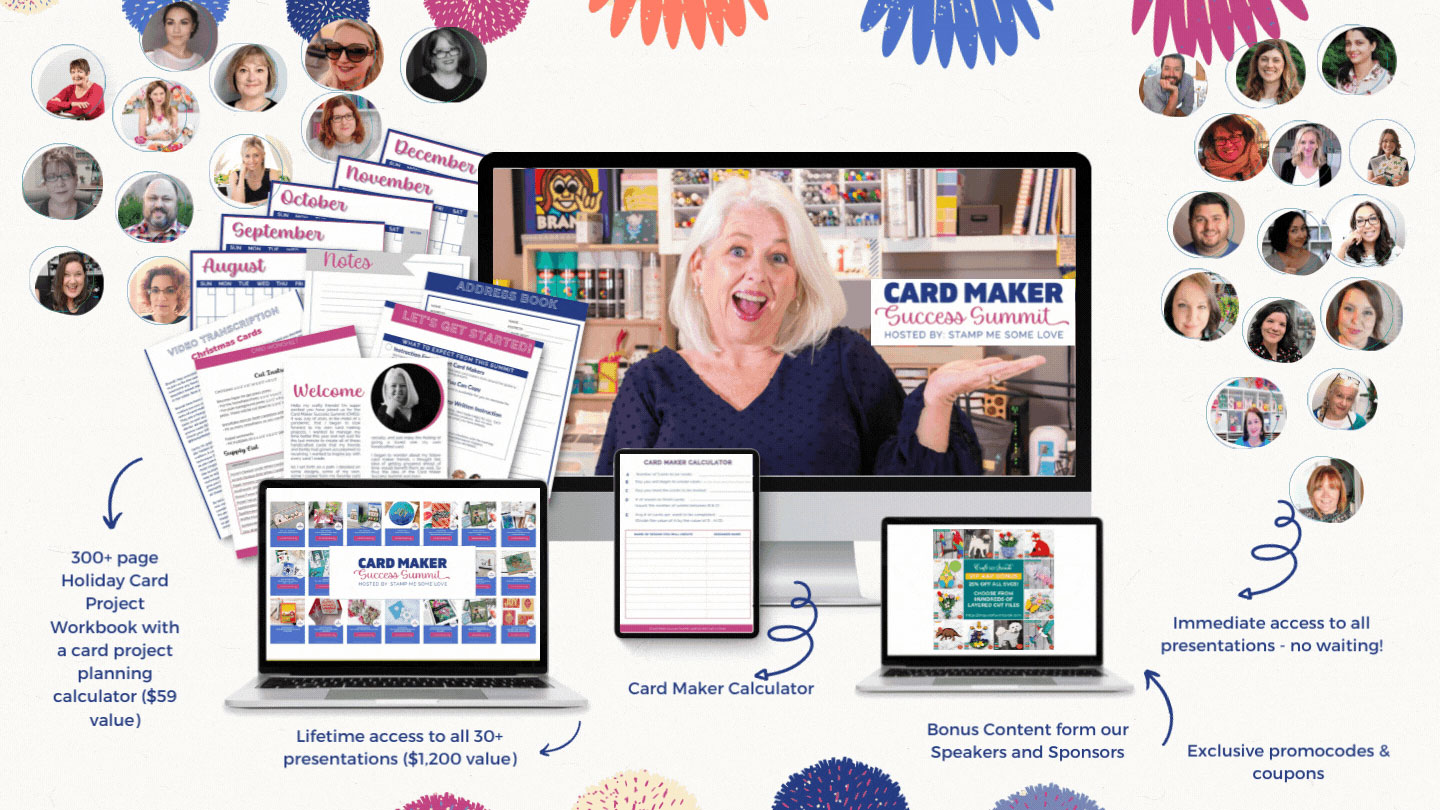 ---
The Card Maker's Success Summit 2021
I really hope you join me and the other presentation speakers for the Card Maker Success Summit.
The video presentations run from July 28th – July 31st. There will be a new class every hour from 9am to 5pm Eastern time on all those days.
Whether you decide to upgrade to the VIP All Access pass or not, I know that you'll be blown away by all of the wonderful craft projects will be shared.
I've been lucky enough to get a sneak peak of some of them, and trust me – there are some INCREDIBLE tutorials in there.
There are classes on traditional card making such as watercolouring, ink blending, embossing, die cutting and mixed media cards but ALSO lots of wonderful Cricut and cutting machine classes!
If you have any questions about the summit, leave me a comment or send an email to [email protected]
Happy crafting,
Sarah x