How to Make Duo Corner Stacker Cards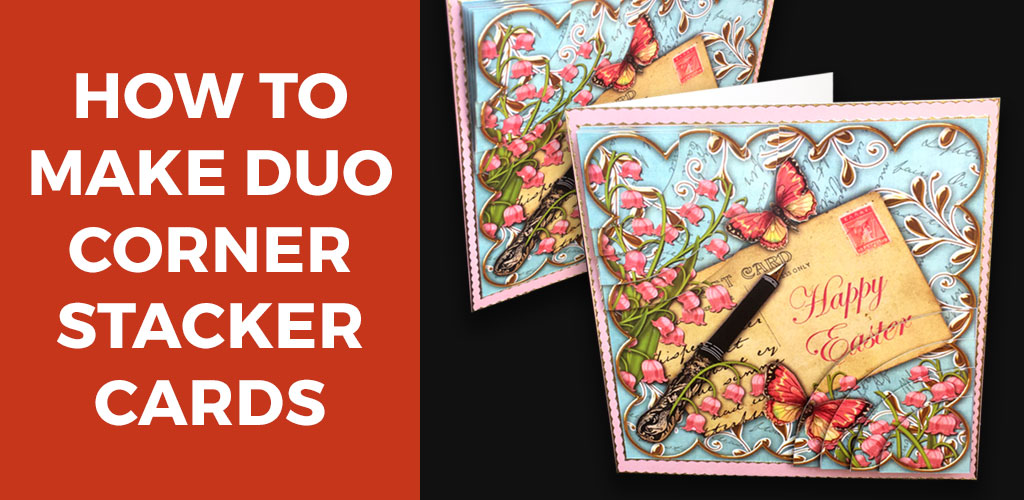 Duo corner stackers are unusual card making designs that produce a lovely 3D "stacked" appearance to your handmade greetings cards.
Learn how to make duo corner stacker handmade cards with this quick & easy card making tutorial.
Please note that some of the links included in this article are affiliate links, which means that if you click through and make a purchase I may receive a commission (at no additional cost to you). You can read my full disclosure at the bottom of the page.
---
What is a duo corner stacker card?
A duo corner stacker card is a greetings card where two corners of the design have been layered up using 3D foam pads to create a "stepped" effect.
It's similar to a regular stacker card but instead of layering up the whole way down the sides, like with a regular stacker, you build up from the corners instead.
Here's an example of a duo side stacker card: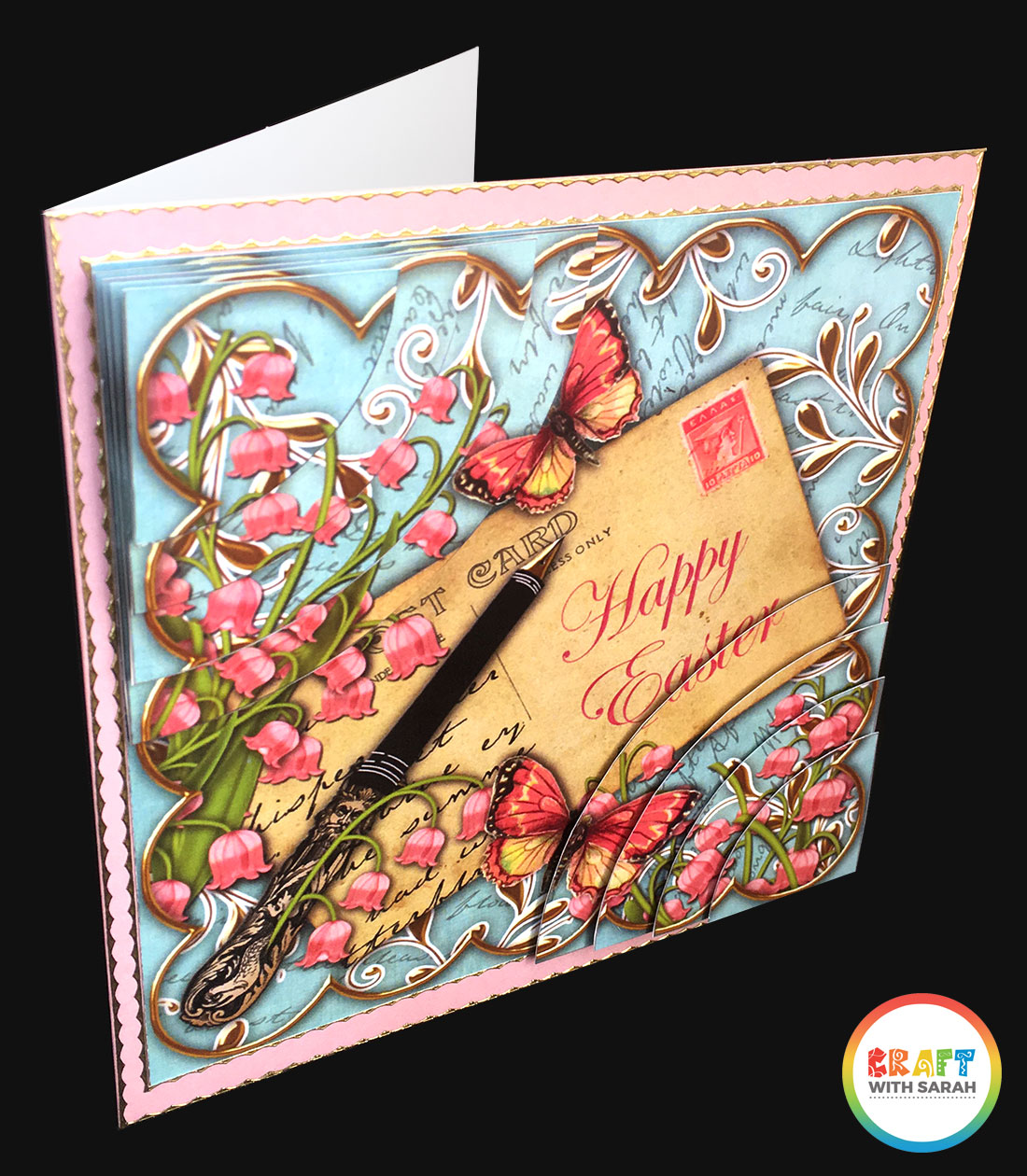 ---
VIDEO: How to make duo corner stacker cards
Follow these step-by-step-instructions for how to make duo corner stacker cards.
To get the duo corner stacker sheet used in the video, plus LOADS more, check out these links:
---
TUTORIAL: How to make duo corner stacker cards
Learn how to add 3D dimension to your handmade cards with this step-by-step duo corner stacker tutorial.
You will need…
---
Duo corner stacker cards tutorial
Here are some step-by-step instructions on how to make duo corner stacker cards.
---
1) Download & print your chosen design
Choose your duo corner stacker card making download design and print it onto your favourite type of paper.
For this tutorial I'm using this gorgeous Easter design by Ann-marie Vaux which I purchased from Craftsuprint – get it here.
Get free card making designs here!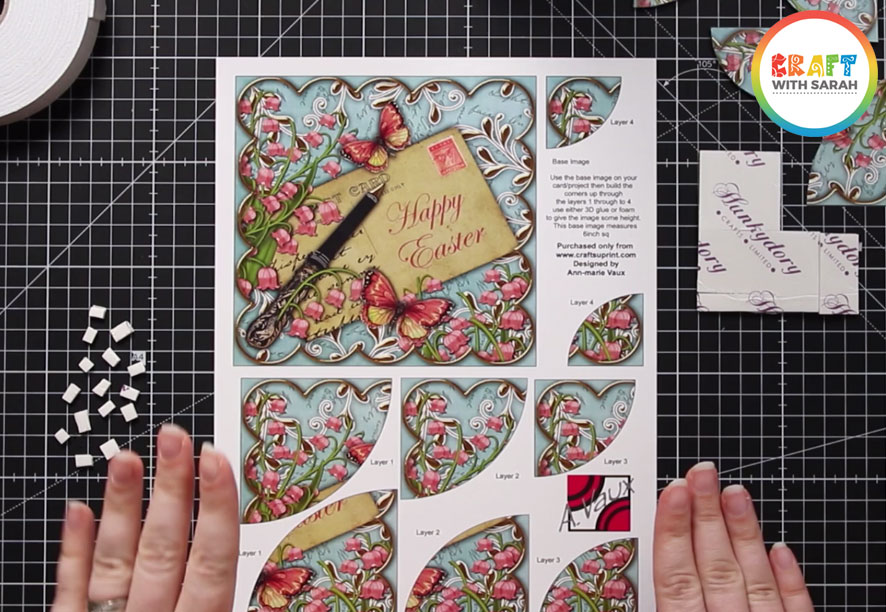 This is printed on glossy photo paper which gives a really pretty shine when you hold the card up to the light.
Don't have a printer? Craftsuprint will print card making downloads for you and send them to you in the post – amazing!
---
2) Cut out the duo corner stacker layers
Cut out the duo corner stacker layers.
If your layers have straight edges then it's best to use a craft knife and metal ruler to get them nice and precise when you cut them out.
A pair of scissors works great for the curved parts!

---
3) Construct your handmade card
I find it easiest to stick the main image of the duo corner stakcer to my card BEFORE I add the 3D layers.
You may prefer to do it afterwards, in which case skip straight ahead to the next step and come back to this one at the end!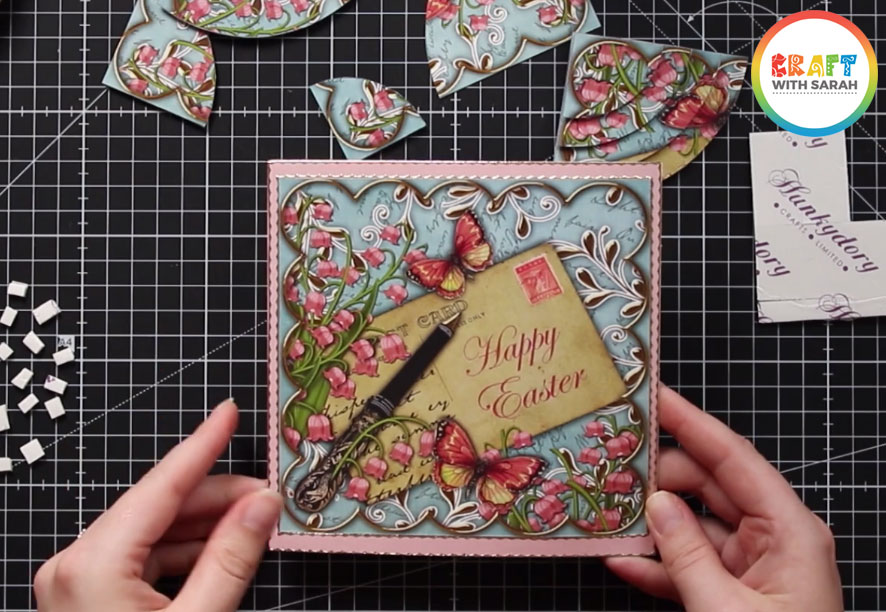 As this vintage Easter design is so pretty all on its own, I didn't need to do much to my card front.
I stuck the design to the middle of a 6×6 inch pale pink card blank and then stuck peel-off stickers around the edges of the square topper and the edge of the card.
---
4) Add the first duo side stacker layer
Turn the largest layer of one of the corners of the stacker upside down and stick 3D foam pads (or foam tape, or 3D glue dots) to the bottom.
I like to put one foam pad in each corner, then a couple in the middle.
You may need more if your stacker layer is quite big, or less if it's small.
Turn it over and stick it to your main topper image.
Top tip! Gently place the layer onto the topper base BEFORE firmly pressing it down. That way, if you haven't quite got the alignment right you can pick up the layer again and move it without damaging the topper underneath.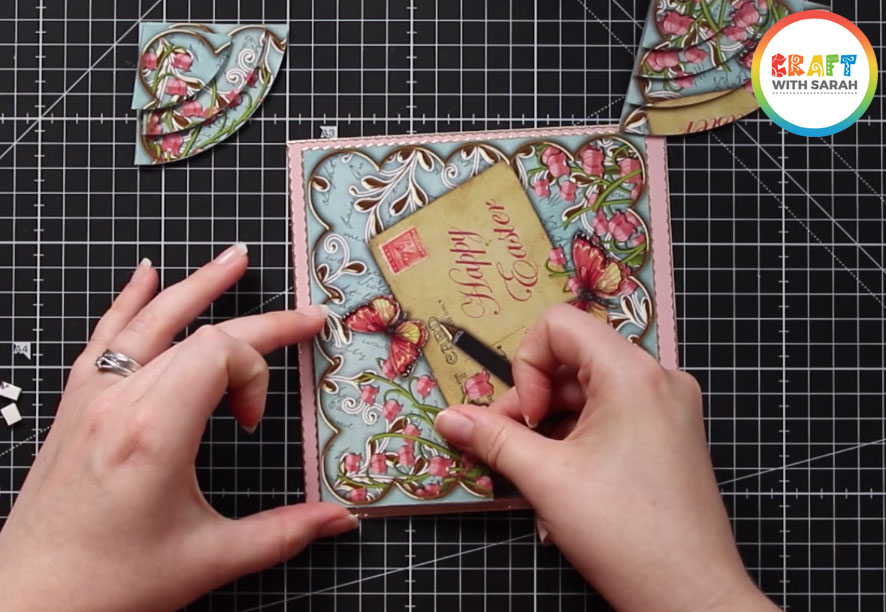 ---
5) Finish the duo corner stacker topper
Repeat Step 4 for each of the remaining layers of your double corner stacker topper.
I find it easiest to do all the layers of one corner first, before moving on to the next one.
As you start adding them, you'll see the "stepped" effect starting to take shape on each side of your card.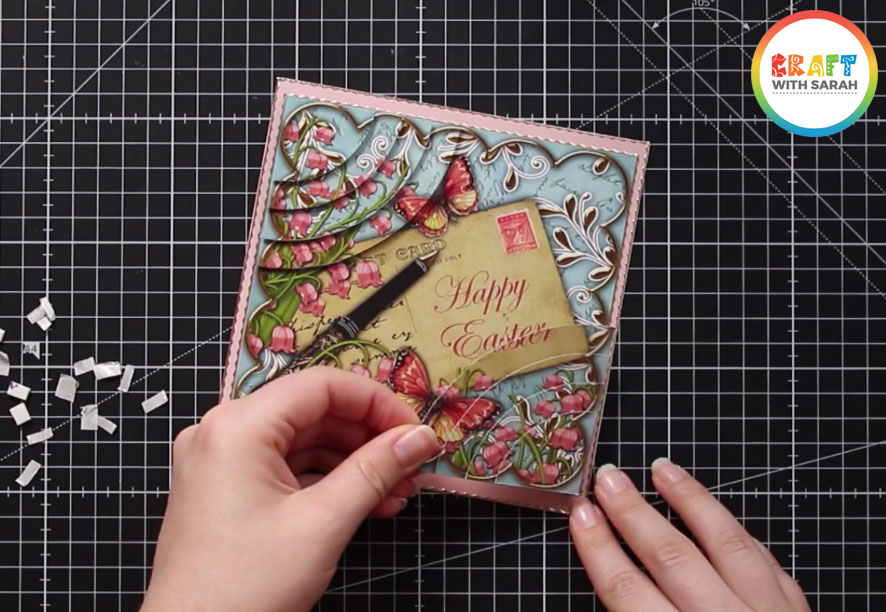 ---
6) Add some finishing touches!
When the duo corner stacker layers are all attached, it's time to start decorating!
I actually didn't add anything else as I thought this looked lovely as it is, but for your card this is the part where you can really get creative with your embellishments!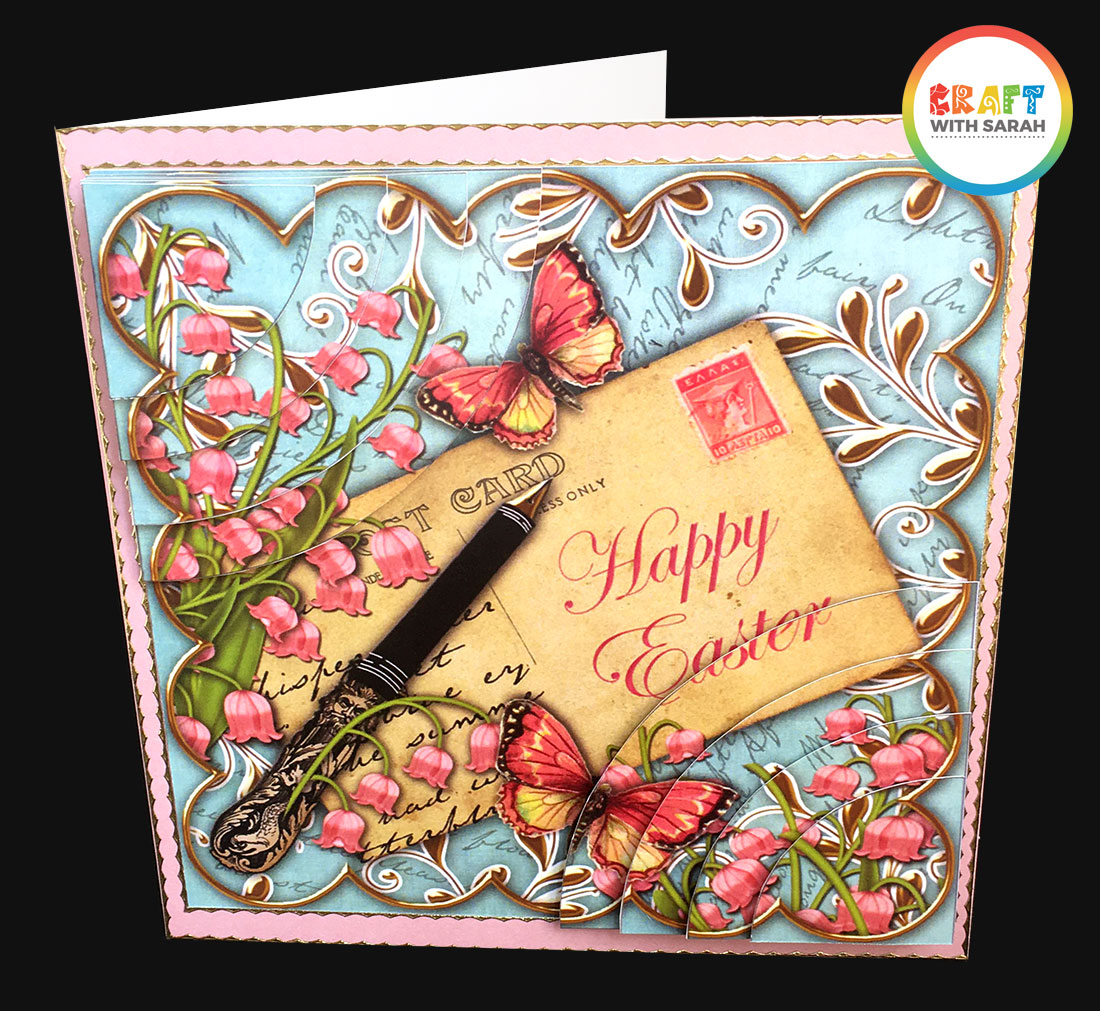 ---
I hope you enjoyed this tutorial on how to make duo corner stacker greetings cards.
If you love to make handmade cards, check out my other card making tutorials, and my free card making downloads.
Happy crafting,
Sarah x