Get the FREE Papercraft Bundle – worth $104!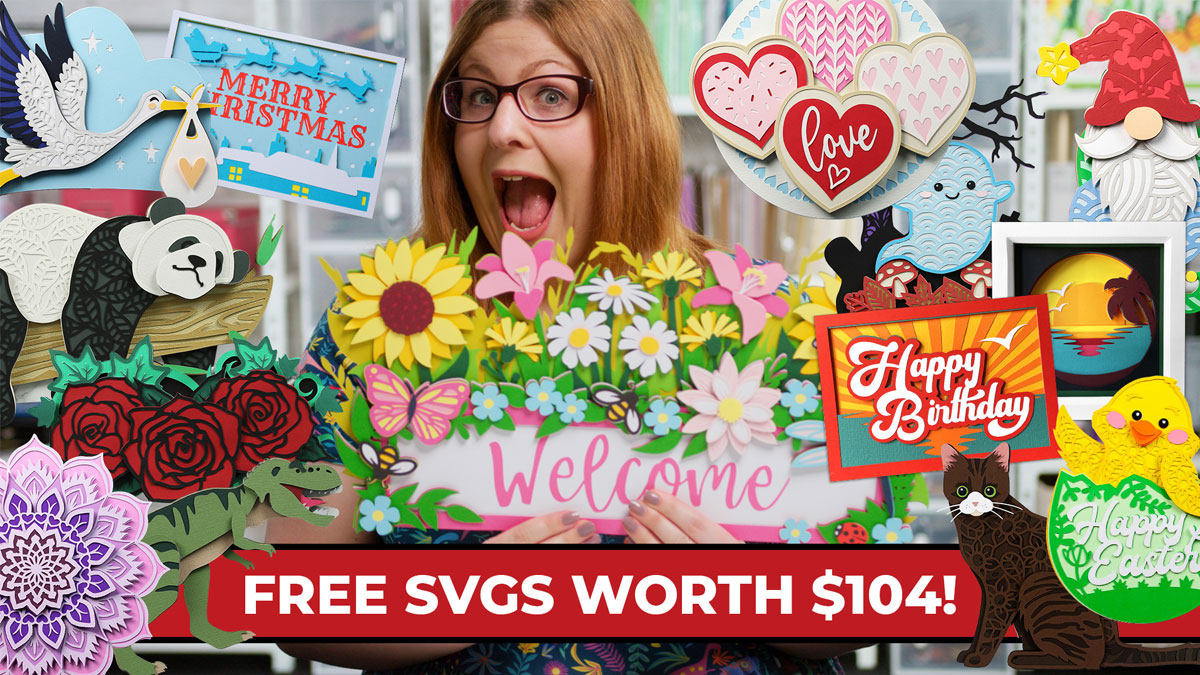 This post is a bit different to usual because I'm not sharing a craft project with you. Instead… it's something better!
Thanks to the fabulous DesignBundles.net, for a limited time you can download $104-worth of my premium papercraft SVG files… 100% free.
They have chosen 20 of my layered cut files which would usually be available for purchase in my shop, and put them together in a FREE limited-time bundle which can be downloaded from now until December 23rd.

Please note that some of the links included in this article are affiliate links, which means that if you click through and make a purchase I may receive a commission (at no additional cost to you). You can read my full disclosure at the bottom of the page.
---
Let's take a look at the designs…
There is a wonderful choice of layered SVGs, greetings cards, shadow boxes and more.
Different occasions and holidays are covered too, including Christmas, Easter and Halloween.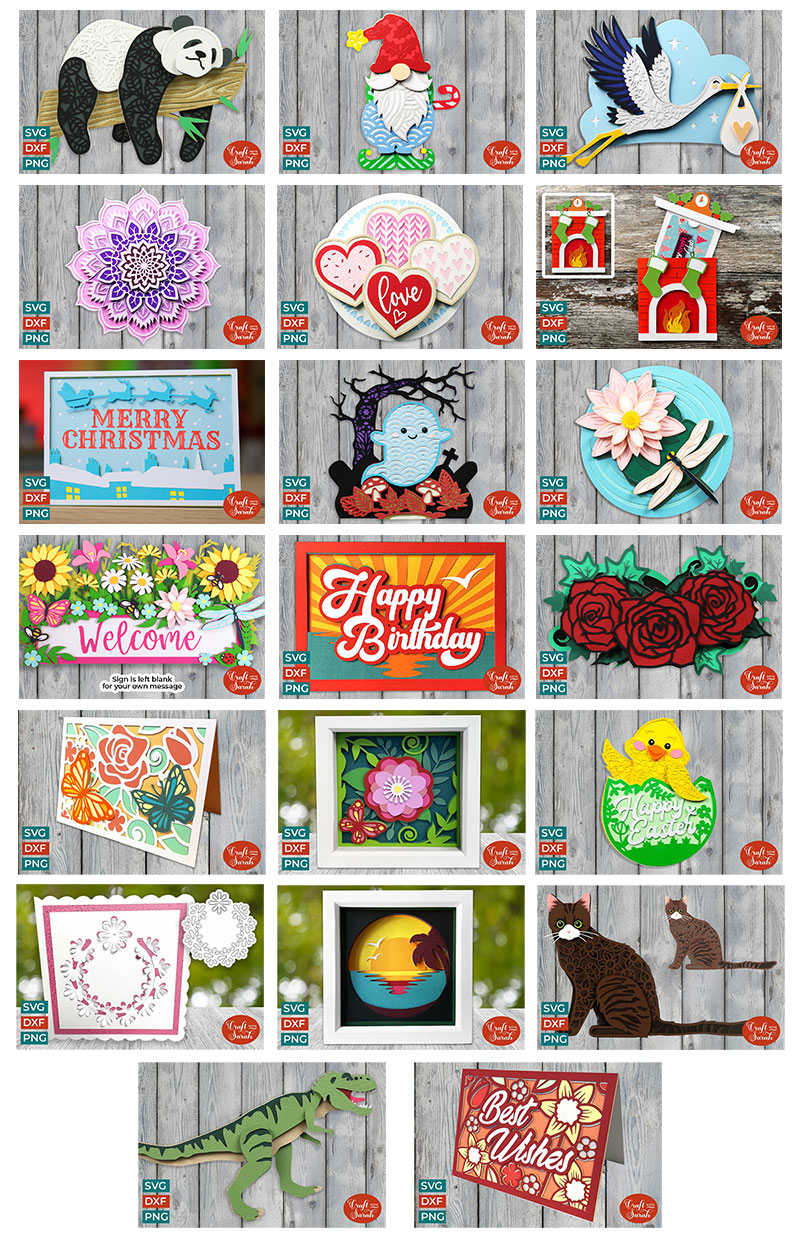 I hope you like these cut files! I love the selection that Design Bundles chose.
If you were to buy each design individually in my shop, it would cost you $104. But here's your chance to get them for free.
To download all 20 layered SVGs, visit craftwithsarah.com/db
This will redirect you to the Design Bundles website where you can download them all for free. But remember – this bundle is ONLY available until December 23rd.
My favourite design that's included is this giant summer sign. It's an off-the-mat design which means that the bottom parts are cut in sections and then glued together to make the completed design.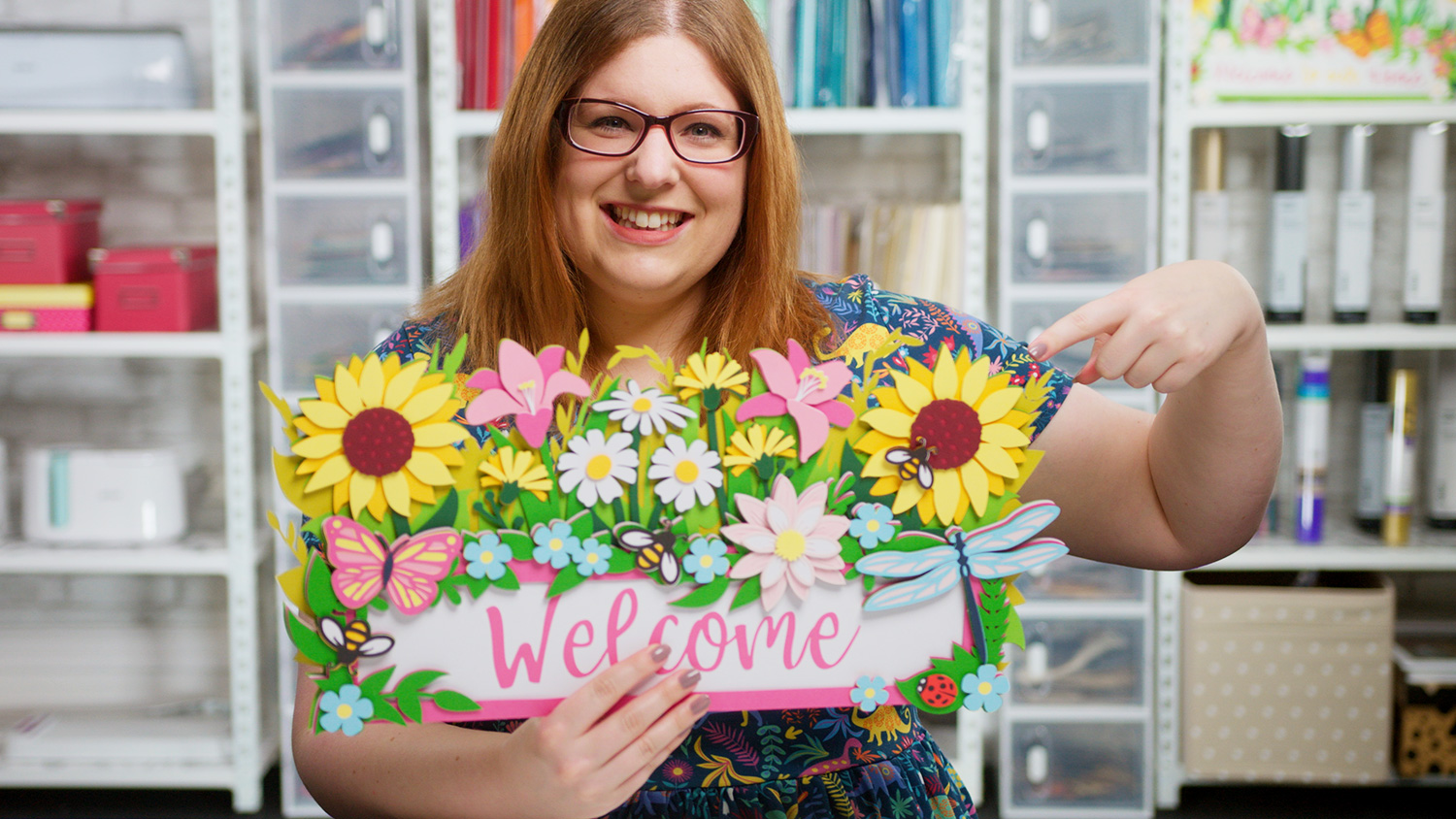 Then, all the flowers are stuck on top to make the finished sign. It comes blank for you to add your own message.
As with all my layered SVGs, each design comes with an assembly guide to show you the order to stick the layers together in, and whether to use foam pads or glue for each one.
So what are you waiting for? Click the button below to download all these designs today:
I'll be back very soon with even more free SVGs, but in the meantime – Happy crafting, bye!