14 FREE Craft Projects! Introducing the Holiday Showcase 2021 🎄
Tis the Season to CREATE… and what better way to kick off this year's festive crafting than with a whole bunch of creative inspiration from some of your favourite Cricut craft bloggers?
I am thrilled to be a part of the Holiday Showcase for 2021.
In total there are 14 crafters taking part, with projects ranging from greetings cards, paper flowers, 3D papercrafts, HTV pillowcases, print-and-cut crafts and so much more!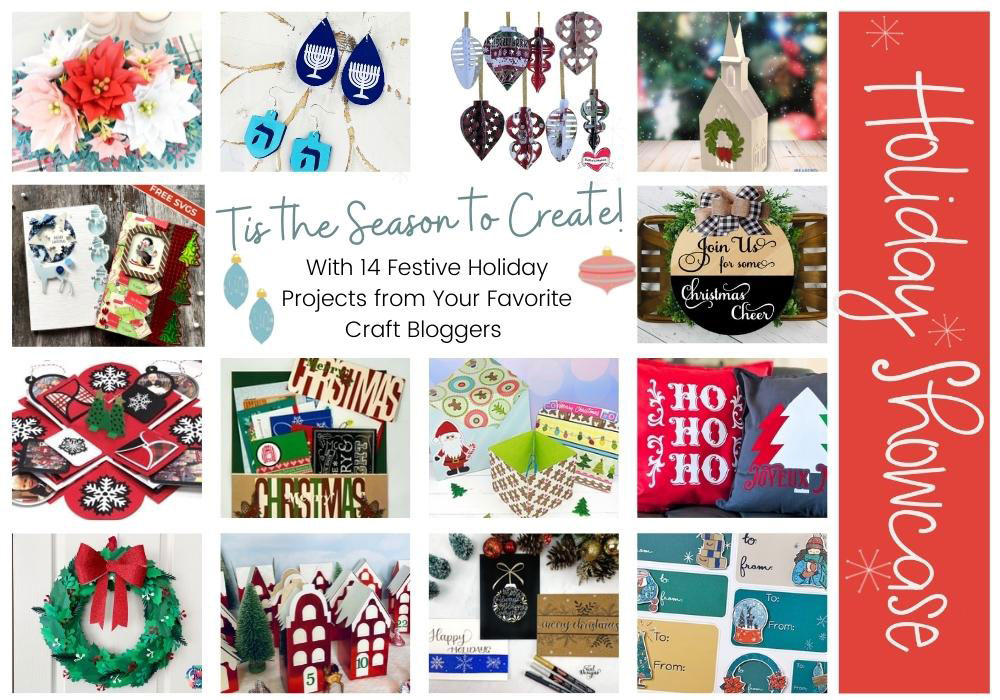 ---
What is the Holiday Showcase?
The Holiday Showcase is a collection of 14 FREE craft projects from bloggers such as Gjoa from Special Heart Studio, Amy Romeu, Abbi Kirsten, Nick from The Bearded Housewife and so, so many more.
And of course, there's a project from me included too! This is my project…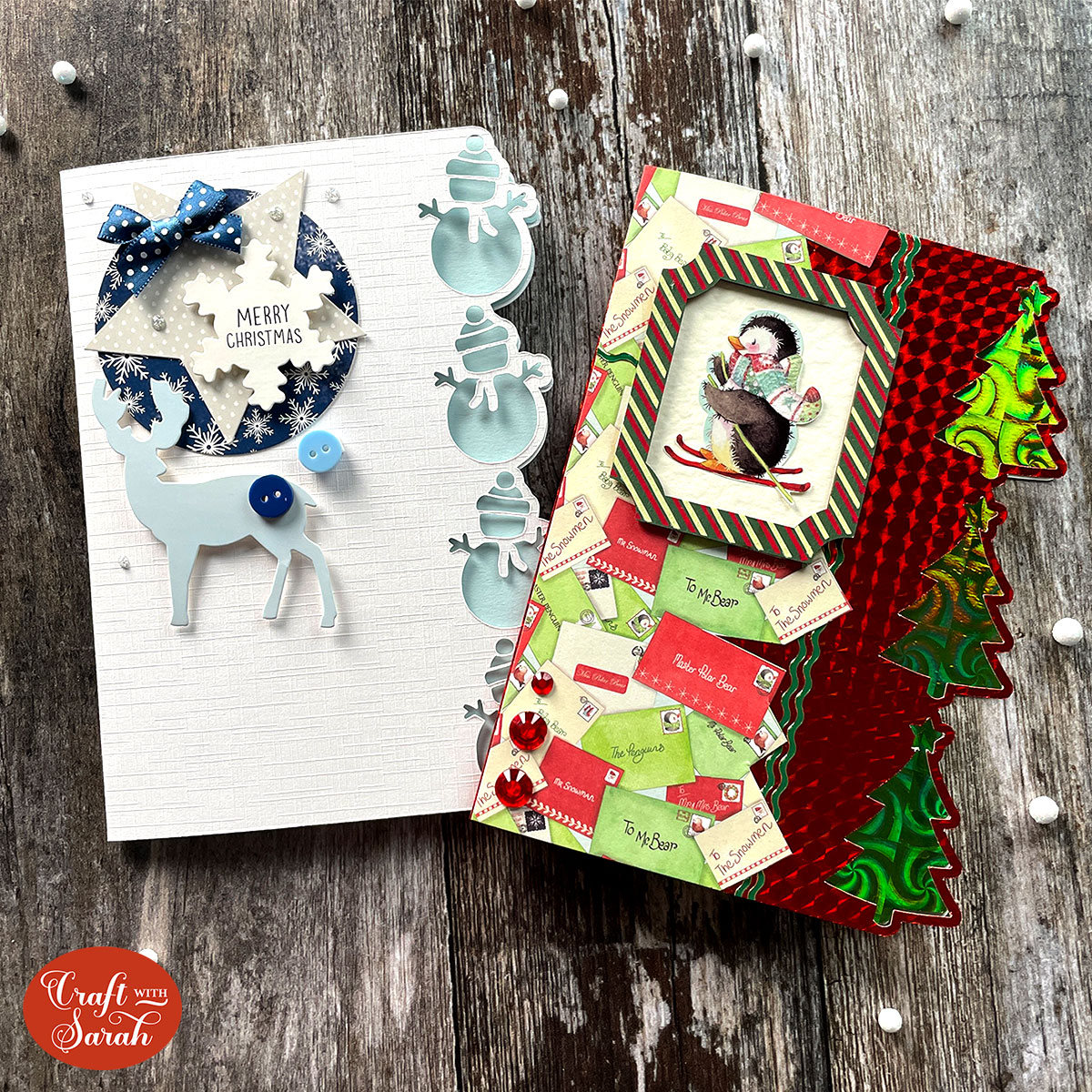 Make easy Christmas cards with these free side edge card SVGs that are PERFECT for using up your Christmas craft stash!
Choose from Christmas trees or snowmen… or make them both for a lovely matching pair of cards!
Use your Cricut or other electronic cutting machine to cut the cute Christmas pictures down the right side of the card. The left side is left blank for you to add your own design
---
14 FREE Holiday Showcase Projects
All of the free craft project from this year's Holiday Showcase can be found below.
Click the "read more" buttons underneath each project to go to that blogger's website for the full craft project.
All of the posts should be available from the 15th November onwards. Because of our different timezones, you might find that a couple of them aren't quite ready yet. If that's the case, please bookmark this page and come back and try again a little later.
---
---
---
---
---
---
---
---
---
---
---
---
---
---
---
Join the Christmas Craft Countdown
Do you want EVEN MORE Christmas craft projects?
Well… I've got good news!!
My annual Christmas Craft Countdown starts on the 20th November 2021. I'll be releasing a new craft project EVERY DAY for 20 days!

From layered SVGs to vinyl crafts, greetings cards to 3D decor, each project uses different skills to help you master your Cricut, try new techniques and transform your home for Christmas & Winter.
Happy crafting,
Sarah