XMAS Shaped Card Templates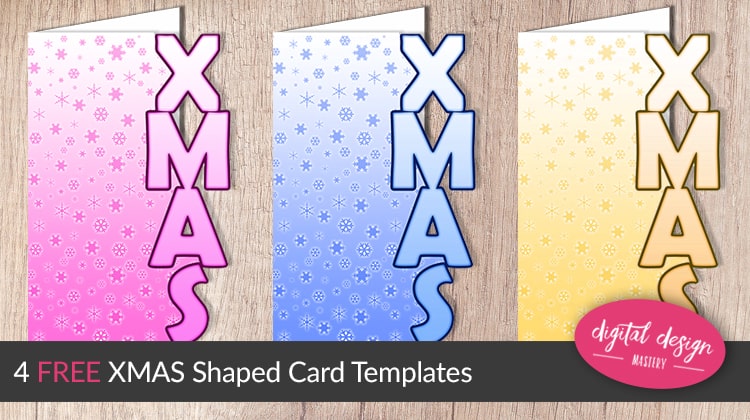 Updated on January 30th, 2019
It's Day 20 of my "Crafty Advent Calendar" where I'm revealing one new FREE craft printable every day for 25 days.
Today's project is a springboard for you to unleash your creativity on your own card making projects.
These card base templates come in four different colours – pink, blue, silver and gold.
The word XMAS goes down the right side of each card template. Cut around the edge of the XMAS letters and the white parts inside the letters, then fold down the central score line to create an A5 card front ready for you to add your own decorations.
You could maybe add a decoupage topper to the left of the XMAS words, such as my Father Tedmas Christmas bear decoupage.
Or maybe you could use these card fronts for an iris folding card?
Get the free XMAS shaped card templates:
Do you want 25 Festive Freebies? Click here.