The top card making techniques that crafters love to buy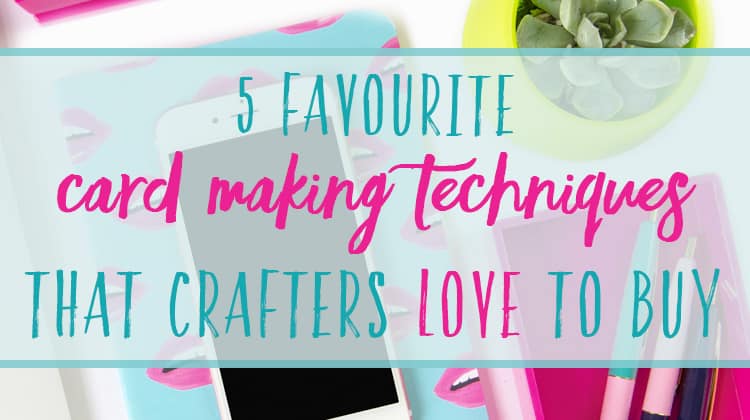 If you browse any website that sells card making downloads, you'll be amazed at the selection of card making techniques available. Decoupage, iris folding, teabag folding, pyramage, paper embroidery, 3D kits, backgrounds, fan sheets, over-the-edge cards, mini-kits, digital stamping, paper piercing, cutaway cards, waterfall sheets – the list is simply endless.
Many of these techniques see one-off rises in popularity, often when they are just released to the market. It can be difficult to make sales for some types of products as the niche market for them is so small.
However, there are many techniques which are solid favourites for card makers and are popular year-in, year-out. Five of those tried-and-tested card making techniques are explained below.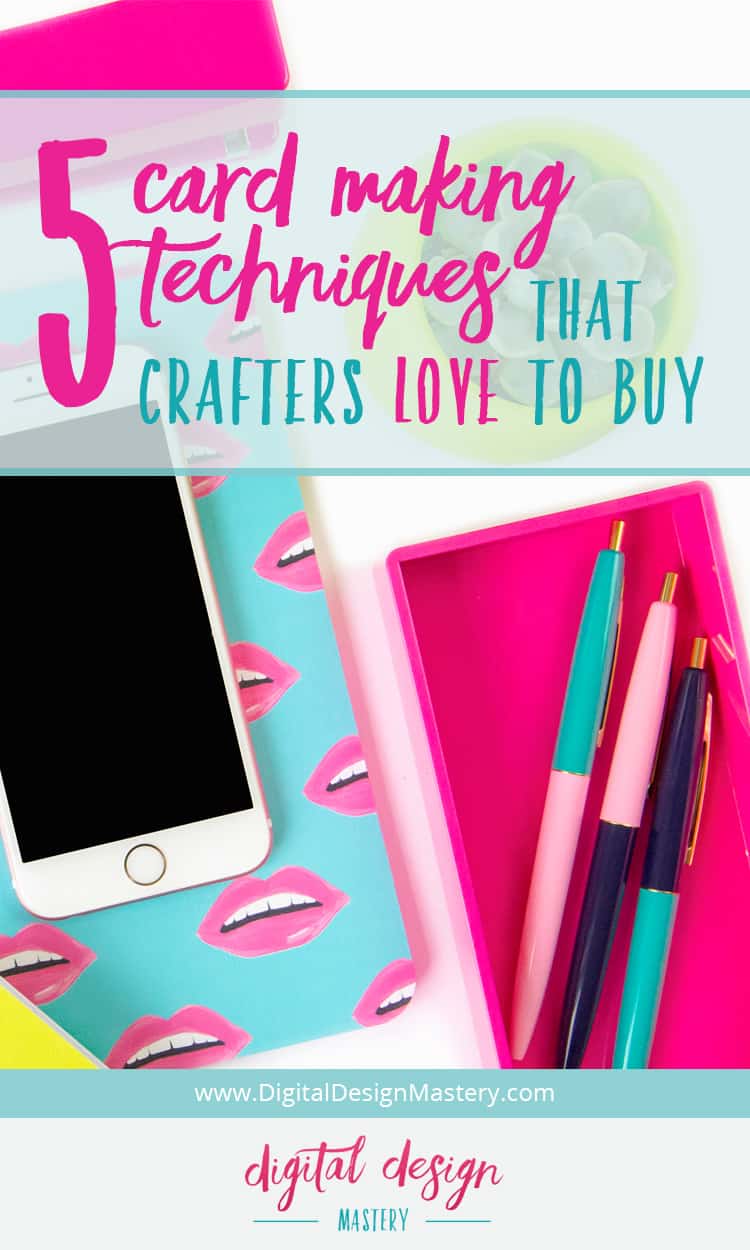 5 card making techniques for your digital products
1. Decoupage
Decoupage is one of the most popular card making techniques. It involves cutting out layers of the same image with different elements removed and sticking them on top of each other to build up a three-dimensional image.
3D foam pads or silicon glue are used to stick the layers onto a card. This adds space between each layer which helps to create the three-dimensional effect.

2. Pyramage
Pyramage is a similar technique to decoupage in that it also involves layering up an image to make it appear 3D. The designs that are created are also known as pyramid toppers. Instead of removing natural elements of the image to create a realistic layered card, geometric shapes in varying sizes are cut out of the original picture.
The usual shapes are squares and rectangles as they are easy for crafters to cut out. However, in recent years there has been an explosion in the variety of pyramage designs available. Circles, ovals, zigzags, hearts, triangles and other geometric shapes are now a common sight on pyramid shapes.

3. 3D kits
This is a bit of a broad category as it covers many different designs and templates. Crafters love to create something spectacular that their intended recipient won't have seen before. Many card making download designers take advantage of this by spending hours creating intricate, exciting 3D kits.
The trick to an effective 3D kit is one that looks impressive but isn't particularly difficult for a crafter to make. You should also be sure to include easy-to-follow instructions on how to put the card together.

(3rd photo above by Janet Briggs. 4th photo by Ann-Marie Vaux.)
4. Background papers
Background papers are ideal for crafters who prefer to make up their own designs rather than follow something already created. Usually created in A4 size, they can be printed and cut to whatever size the crafter needs to suit their current crafting project.
Background papers are usually sold at a fraction of the cost of a full card kit or sheet, however card makers often purchase several coordinating designs at the same time.

5. Iris folding
Iris Folding is a paper crafting technique which originated in Holland. You cut a silhouette (also called an 'aperture') from a piece of card and then layer strips of coloured paper over it to create a pattern. The strips are stuck according to a pattern which often creates a spiral effect – hence the name 'iris folding' as it looks like the iris of a camera.

5 Days of FREE Printables
Subscribe to my newsletter and receive five exclusive card making printables over five days, as well as regular tutorials, freebies & crafting inspiration.
[wysija_form id="1″]