Spooky Spider Web Halloween Papers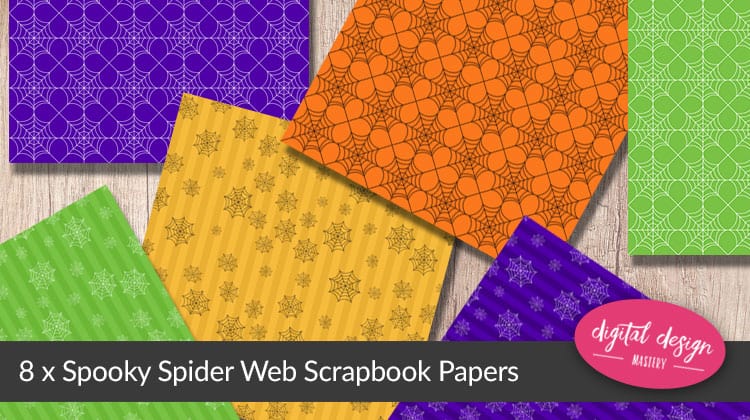 Updated on January 31st, 2019
Hello crafters! Today's freebie is a collection of spooky spider Halloween papers for your crafting and scrapbooking projects.
Okay okay, I know it's still only September, but my Facebook and Pinterest feeds are just FULL of amazing Halloween craft projects at the moment and I just had to get in on the action!
I've designed two separate styles of scrapbook paper with spider web designs.
Scared of spiders? Yeah – me too!
Don't worry – there are not actual SPIDERS on these papers – just their pretty little webs 🙂
The first is a tiled design of spider webs reaching across the whole scrapbook paper.
The second is a set of vertical striped papers with LOADS of cute little spider webs dotted all over in various sizes.
Each design comes in four colours – orange, green, purple and yellow.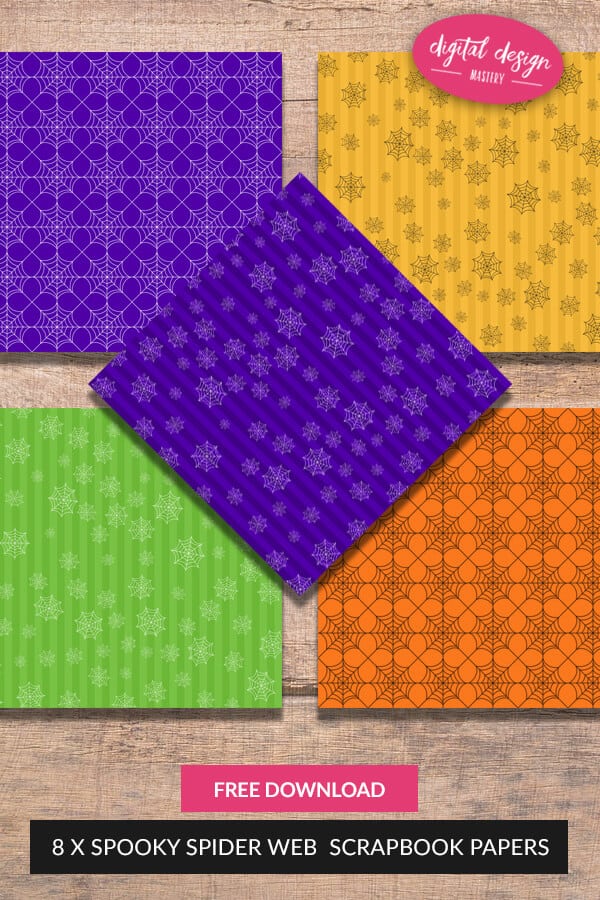 Free Halloween scrapbook papers
Enter your freebie library password in the pink box below or sign up with your email address to get your Halloween scrapbook papers.
There are two different paper designs in four different brightly coloured Halloween shades. This means that you can mix-and-match the papers in your scrapbook pages or craft projects and have the colours all match up perfectly.
Each paper is 12×12 inches in size, 300dpi resolution and saved as a jpg.
These papers are completely free to download – simply fill out the instructions on the box below to save them to your computer.
I hope that you enjoy these scrapbook papers, and I can't wait to share more free printables with you soon. 🙂
Get the free printable to make this Christmas snowflake handmade card:
Terms of use for Spooky Spider Web Halloween Scrapbook Papers:
You may print these files for your own personal use.
You must not sell the files as-is or give them away to anyone else.
If you wish to share the files with someone, give them the link to https://www.craftwithsarah.com – do NOT send them the downloaded files directly.
You may use these papers to create your own digital products.
You may sell physical handmade cards that you make from these backgrounds.
P.S. Before you go, don't forget to check out my other scrapbook paper collections.