How to Save in Cricut Design Space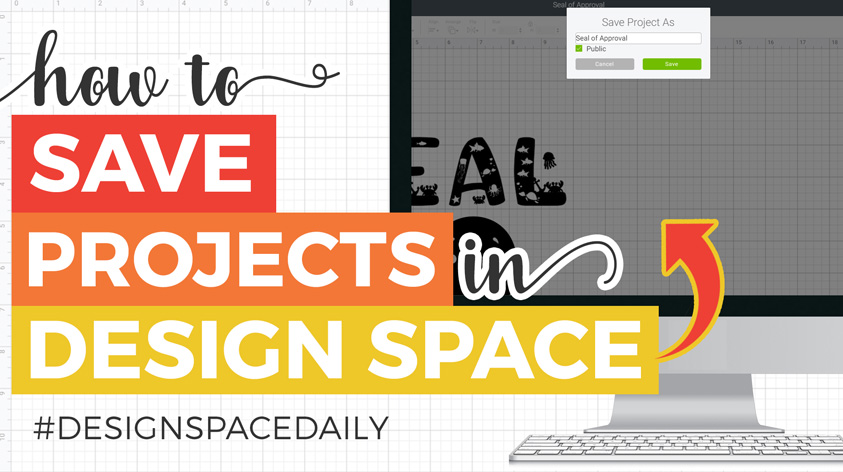 Saving your work regularly is essential when working in Design Space. Learn how to save in Cricut Design Space so you never lose any of your work.
If you're new to creating your own designs in Cricut Design Space then you might be wondering how to save your creations so that you can come back to them at a later date.
Luckily, it's easy to save your changes – just remember to click that save button regularly to make sure you don't lose any of your progress!
This tutorial is part of my Design Space Daily video series – short and snappy videos to help you learn the Cricut Design Space software.
---
VIDEO: How to save your projects in Design Space
Watch this quick video for how to save your work in Design Space, as well as top tips for getting the most out of your saved projects.
I release new Cricut videos each week. Subscribe to my YouTube Channel to never miss an episode!
---
How do you save in Cricut Design Space?
Saving your projects regularly is really important to make sure you don't lose any of your hard work.
Saving a design means that you can come back to it later – either the same day or any day in the future – and pick up exactly where you left off.
Related: What are Design Space projects?
Design Space doesn't have an "autosave" feature, so you need to manually save your work.
To save a project, click "Save" in the top right.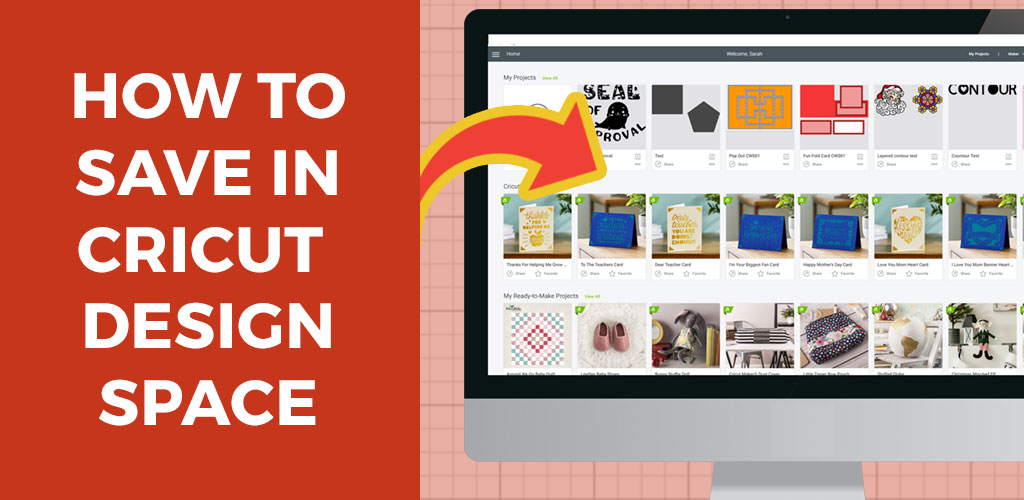 This opens a popup which looks like this: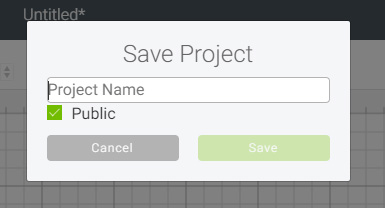 Give your project a name and choose whether you want it to be public or not.
If it's public it means that it can be shared, but if it's private then only you will ever be able to open it.
---
How often should I save my Cricut projects?
I recommend saving about every 5 minutes, just in case Design Space crashes or something goes wrong.
It REALLY sucks to lose a morning's work due to a software glitch – saving regularly will stop that from happening to you.
Saving your Design Space projects regularly is a good habit to get in to and it will probably save you many headaches in the future!
---
Where are my saved projects on Cricut Design Space
When you open Design Space you will see your recently saved projects along the top row of projects on the homepage.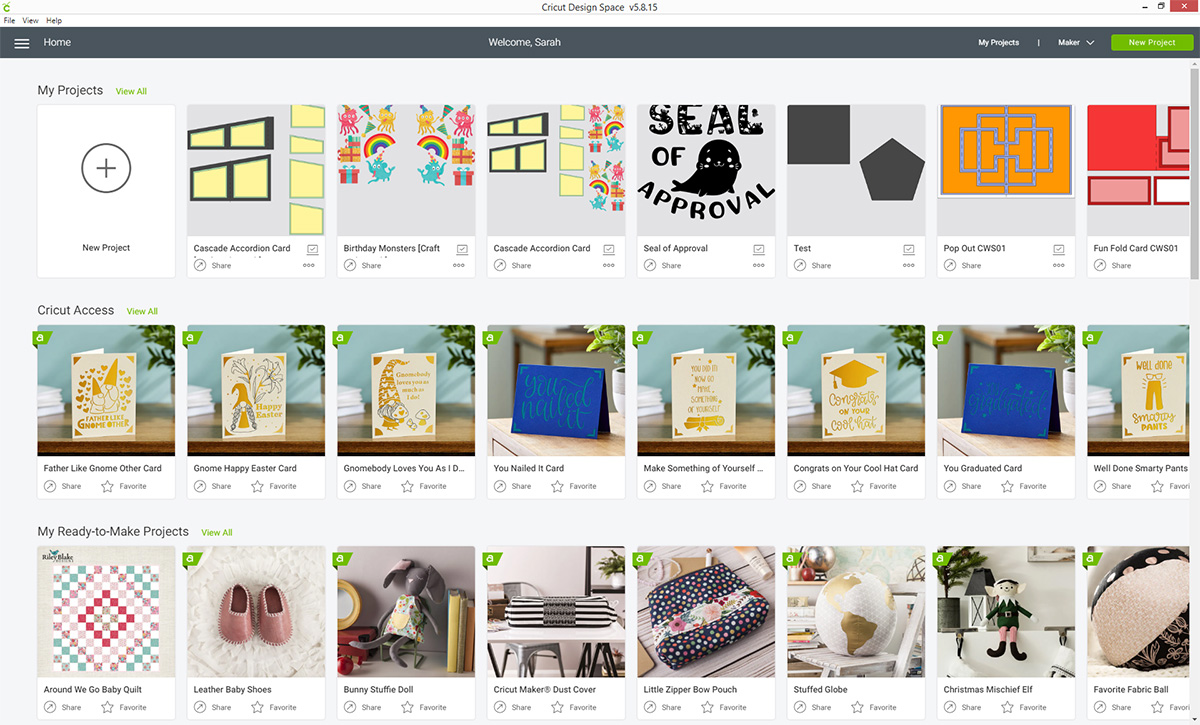 To open them, click on the project you want to work on and then click the "Customize" button if you want to make changes, or "Make It" to send it straight to your Cricut machine.
I hope that you enjoyed this tutorial on how to save in Design Space!
The next step after saving your project is learning how to share your saved work with others, so be sure to check out that tutorial if you want to make your designs shareable!
Happy crafting,
Sarah x