Halloween Zombies Pyramid Card
£0.00
Terms of use: Personal use only. Read terms of use.
Please note that some of the links included in this article are affiliate links, which means that if you click through and make a purchase I may receive a commission (at no additional cost to you). You can read my full disclosure at the bottom of the page.
About 'Halloween Zombies Pyramid Card'
We're back to card making in today's craft project with this cute Halloween zombies pyramid topper for card making.
Pyramid toppers, also known as pyramage, is a popular card making technique as it creates gorgeous 3D shapes and it's SO easy to do!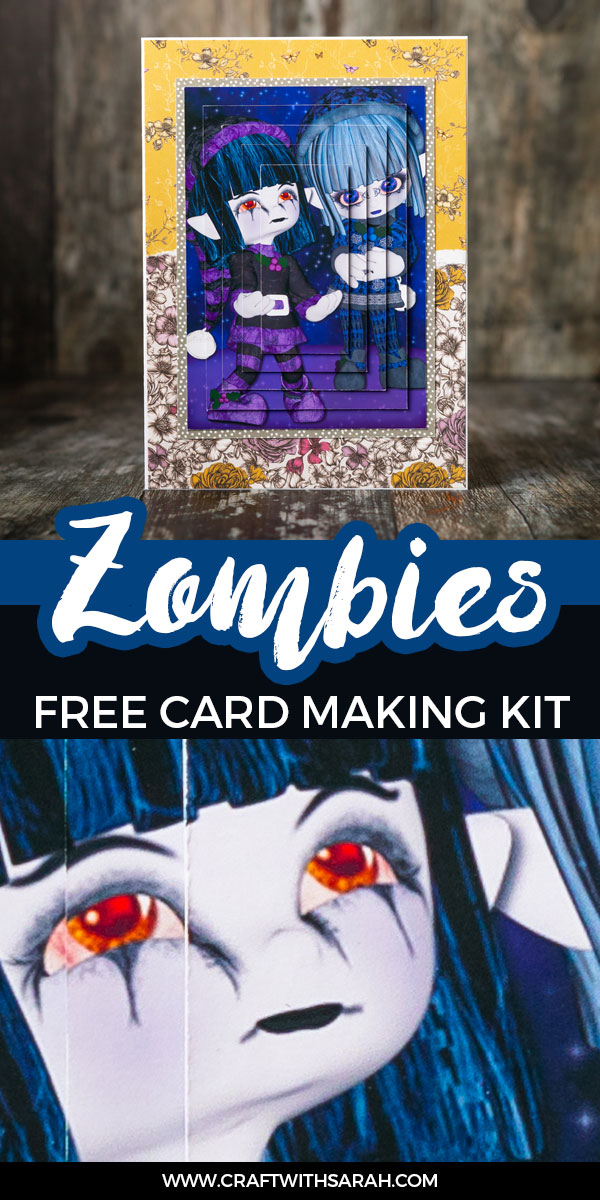 How to make pyramid toppers for card making
Download the free Zombies pyramid sheet at the top of this page and print it onto card or photo papers.
Cut out all the rectangle layers on the sheet. I use a craft knife and ruler to get nice straight edges but you can use scissors or even a paper trimmer.
Take the largest rectangle and place it in front of you. This is your base layer that shows the entire pyramage topper design.
Take the next largest rectangle and turn it upside down. Stick 3D foam pads on the back and peel off the backing paper to reveal the sticky side of the pads.
Turn the rectangle over and carefully line it up on top of your base layer and press it firmly in place.
Repeat this for all the rectangular layers so that you build up a "pyramid" of rectangles to showcase the final design.
When your pyramid topper is complete, it's ready to add to your handmade card or Halloween scrapbook page!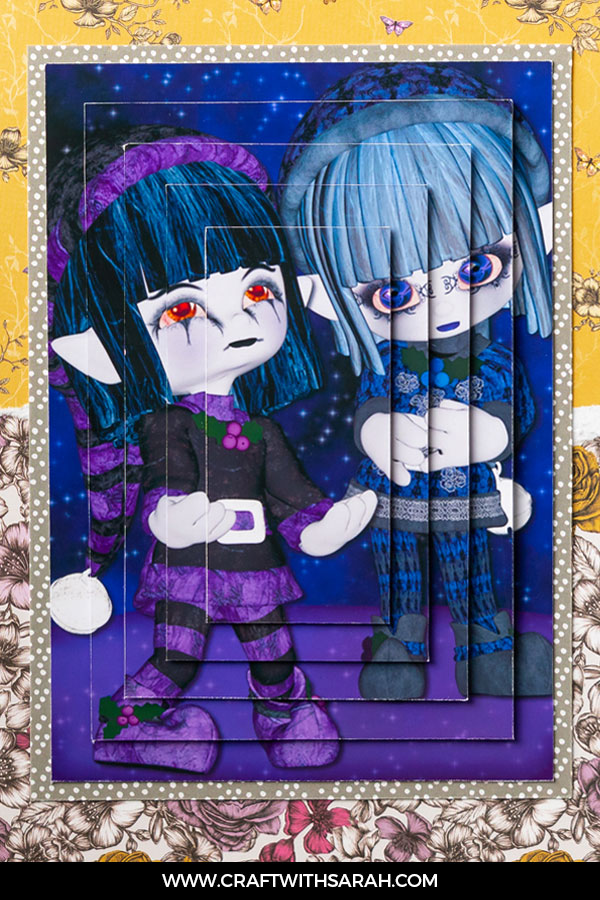 Halloween zombies handmade card
If you want to match your card exactly to my sample card, you'll need the following:
This Nature's Grace paper set is probably by favourite paper pack OF ALL TIME. The purples and yellows and whimsical flowers are just SO beautiful.
I may or may not have bulk bought the papers in all the different sizes to make sure I have many, many spares... :D
How to make a zombie card
Make up your pyramid topper using the instructions above.
Take one of the papers from the Nature's Grace collection and stick it to the bottom half of your 5x7 inch card blank.
Take the yellow paper from the same pack and rip it along the bottom to form a jagged white stip. Stick it to the top half of your card, overlapping slightly with the bottom pattern.
Stick your zombies pyramid to the polka dot paper from the Nature's Grace collection.
Cut around the polka dot paper to form a thin border.
Stick the pyramid topper to the middle of your card. I used tacky glue so that I had some "wiggle room" to move it about in case I didn't stick it straight the first time. Which I didn't. Because I am TERRIBLE at sticking stuff on straight!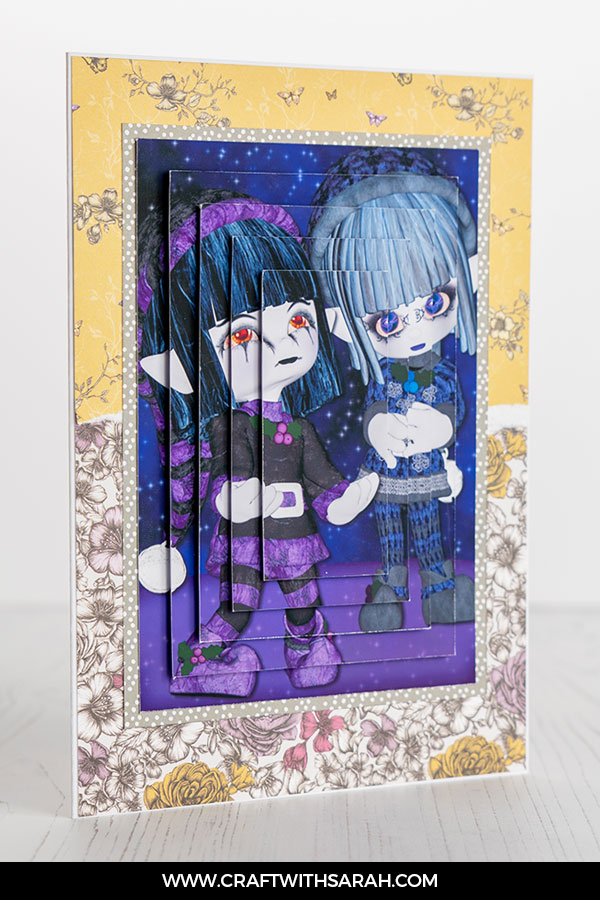 So there you have it! I hope you like this Halloween zombies pyramid topper as much as I do!
Happy crafting,
Sarah x
About this Product
This is a downloadable product which you can download from your account page after checkout. No physical item will be shipped.
File type: PDF
Terms of Use for 'Halloween Zombies Pyramid Card' Personal use only

You may print this product for your own personal use.
You must NOT use this product for any commercial benefit.
You must NOT sell or share the digital files, or use them to create any new digital file or product.
You must NOT sell any products or items made using these files. This includes both digital and physical items.
You must NOT share these files with anyone else. If you know someone who wants to download this product, please give them the link to this page so that they can download it for themselves.
Files must NOT be uploaded to any print-on-demand website or service.
Downloading this product signifies your acceptance of these terms.