Fall Leaves Painting Craft for Kids
£0.00
Terms of use: Personal use only. Read terms of use.
Please note that some of the links included in this article are affiliate links, which means that if you click through and make a purchase I may receive a commission (at no additional cost to you). You can read my full disclosure at the bottom of the page.
About 'Fall Leaves Painting Craft for Kids'
Looking for easy fall crafts to make with your kids this autumn?
Well, your search is over with this simple painting craft that your kids will LOVE!
Simply print out the FREE leaf template, cut out the shapes to make a stencil and then paint your vibrant fall leaves with red, yellow and orange paint.
PLUS - learn how to do cotton wool painting with this easy fall craft for kids.
How to make fall art for kids
Watch the video below to find out how to make this colourful fall craft for kids.
Fall leaves painting tutorial
Prefer to read instructions rather than watch a video? Not a problem!
Follow the tutorial below to discover how to paint these stenciled leaves using cotton wool instead of a paintbrush.
Don't have any cotton wool? Try finger painting or use regular paintbrushes instead.
Step 1: Create your leaf stencil
Print out the free fall leaves printable on to normal printer paper.
Cut out all of the white shapes inside of the leaves.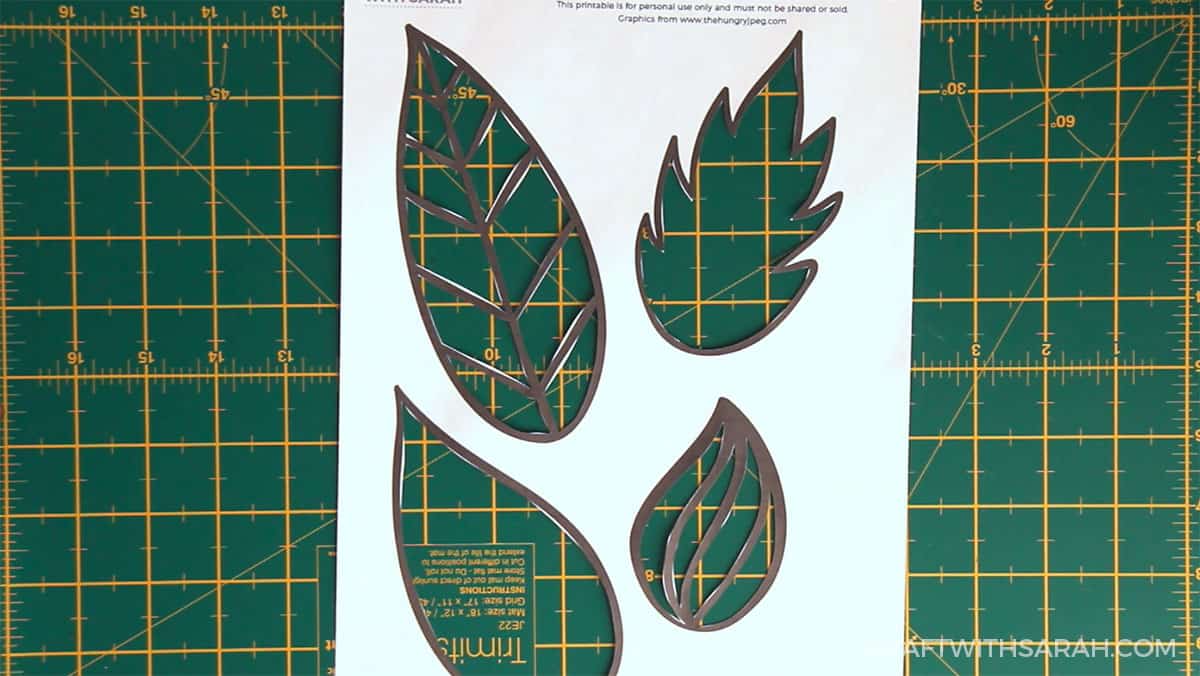 You can do this with scissors or a craft knife, but I find the easiest way is with a rotating blade craft knife.
Modelcraft Swivel Craft Knife - Pen Style 360° Cutter with 2 Spare Blades
Blade rotates 360 degrees, perfect for intricate cutting of curves and circles
Ideal for modelling, art and crafts
Easily cuts card, paper, film, stencils, thin foam, vellum, acetate
Features pen style handle with soft rubber grip for comfort and precision
Includes safety cap with pocket clip and two spare blades
These special craft knifes make it SO EASY to cut out stencils - I wouldn't be without mine, I use it ALL the time.
Step 2: Prep your work surface
Use masking tape to secure an A4 piece of black card to your work surface.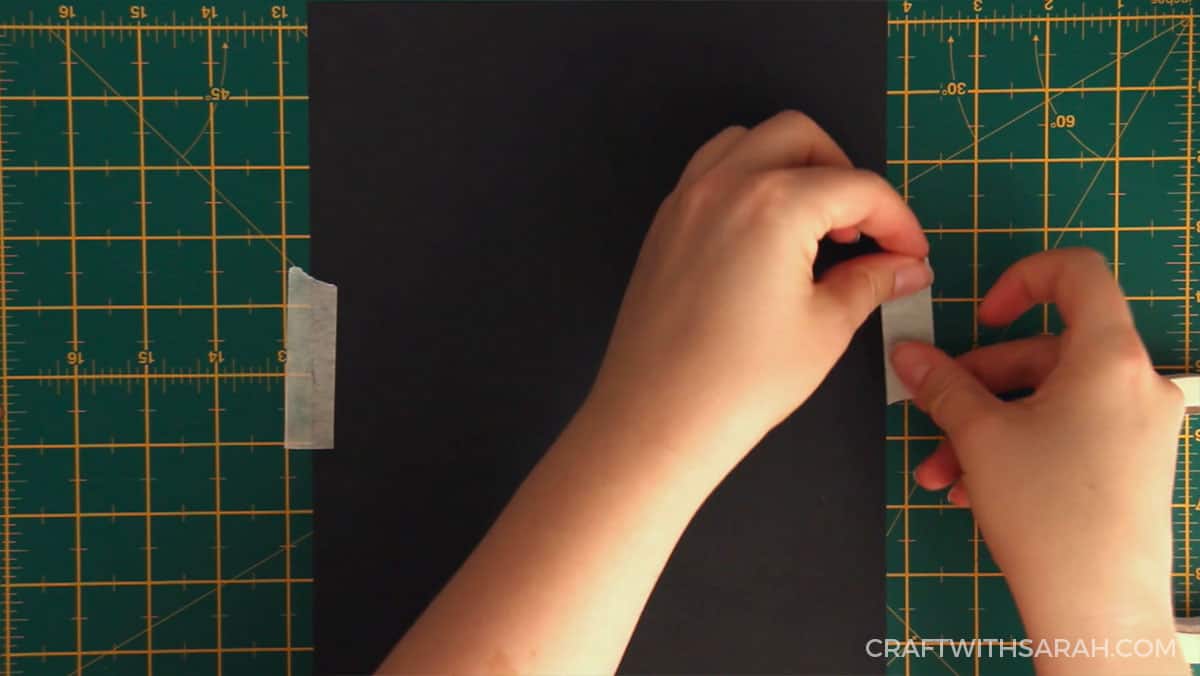 If you're painting with kids then you'll want to protect your work surface first so that it doesn't get paint all over it!
Place the stencil template on top of the black card and use more tape to secure it.
Put tape around all four edges to the template won't move - if you just put it on two edges (like I did, oops!) then it can bend and shift during painting.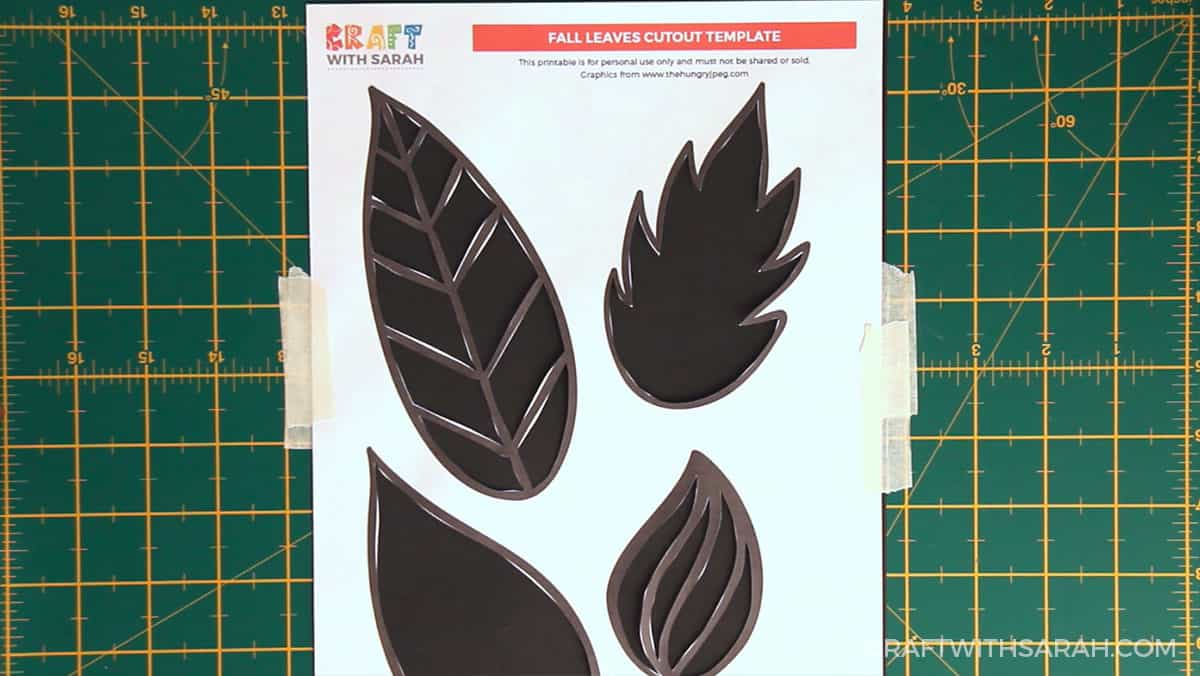 Step 3: Make your 'paintbrushes' & get the paint
Pour out three colours of poster paint into a palette.
If you're going for an autumnal look like I did, you'll want red, orange and yellow.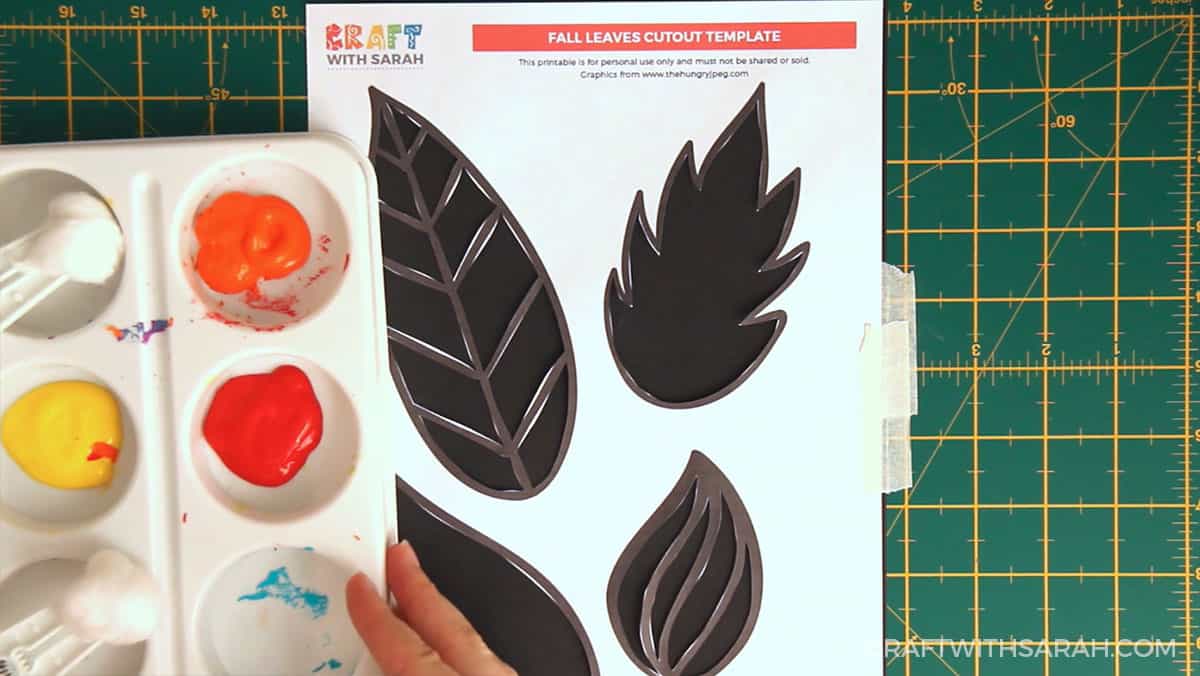 To make the paint brushes, take one clothes peg for each of your paint colours and clip it to a cotton wool ball.
This makes a "dabber" that your kids can easily grab hold of to paint with.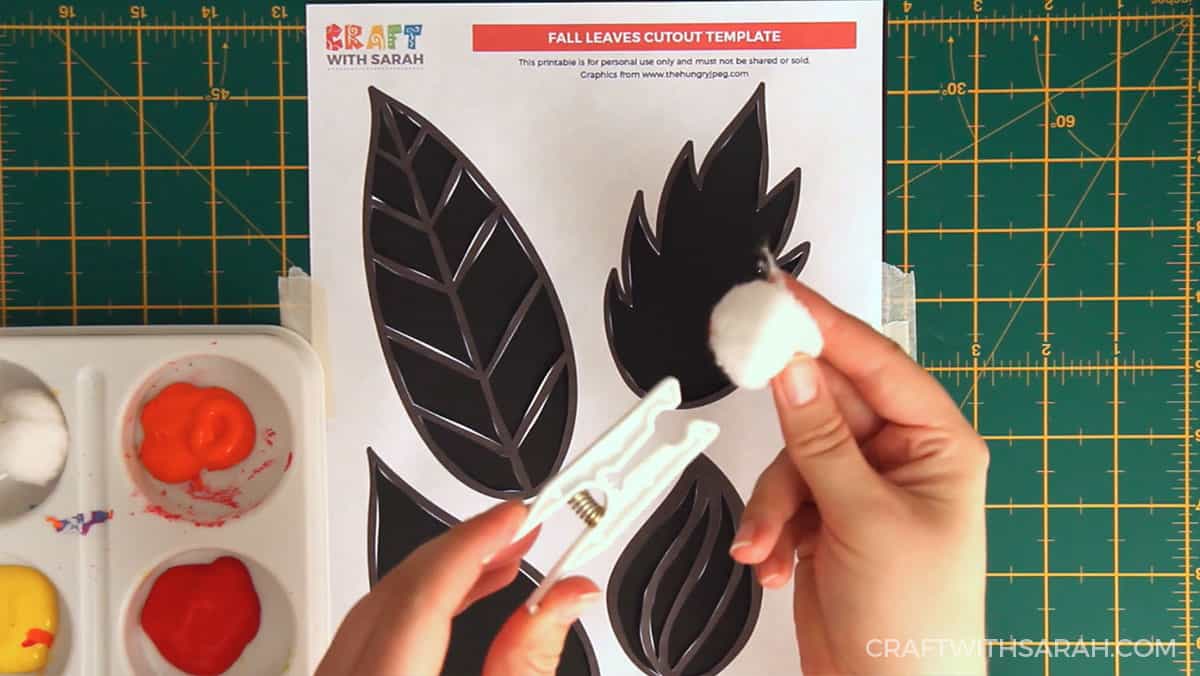 Pro tip: Painting with cotton wool means no brushes to clean when you're finished! Simply hold the pegs over the bin and release the cotton wool for a no-mess cleanup.
Step 4: Paint the fall leaves
Dip the cotton wool dabbers into the paint colours and then press onto the holes in the stencil to 'colour in' the leaf silhouettes.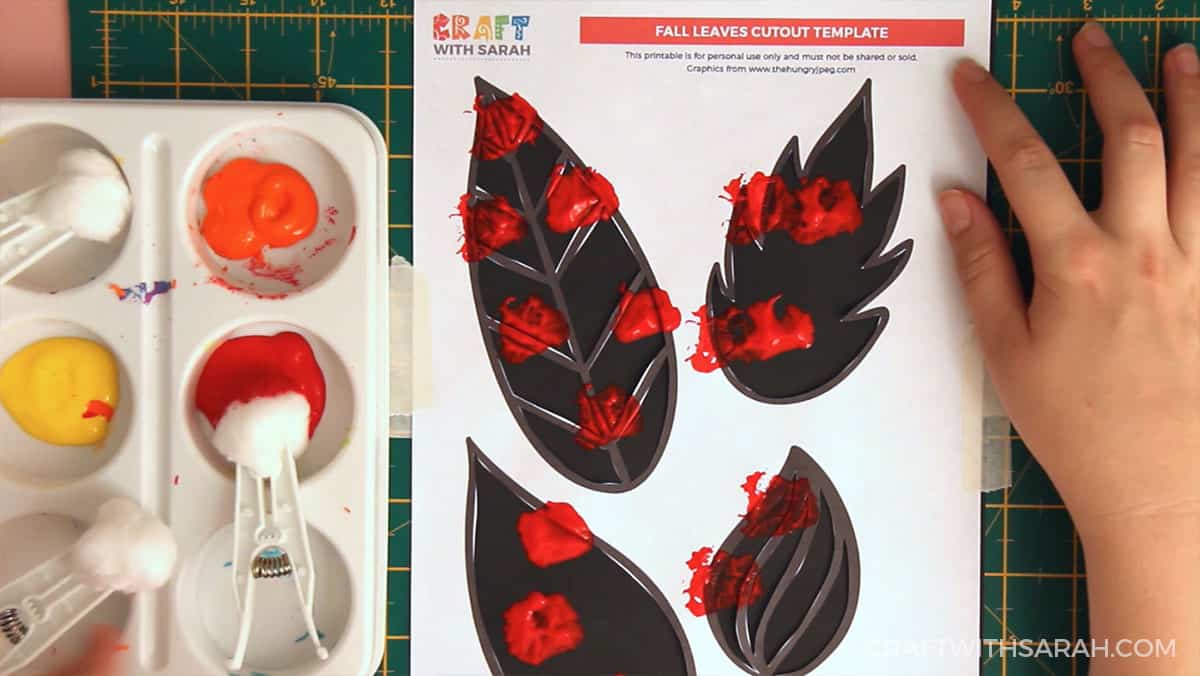 Use a range of colours to create a pretty marbled effect.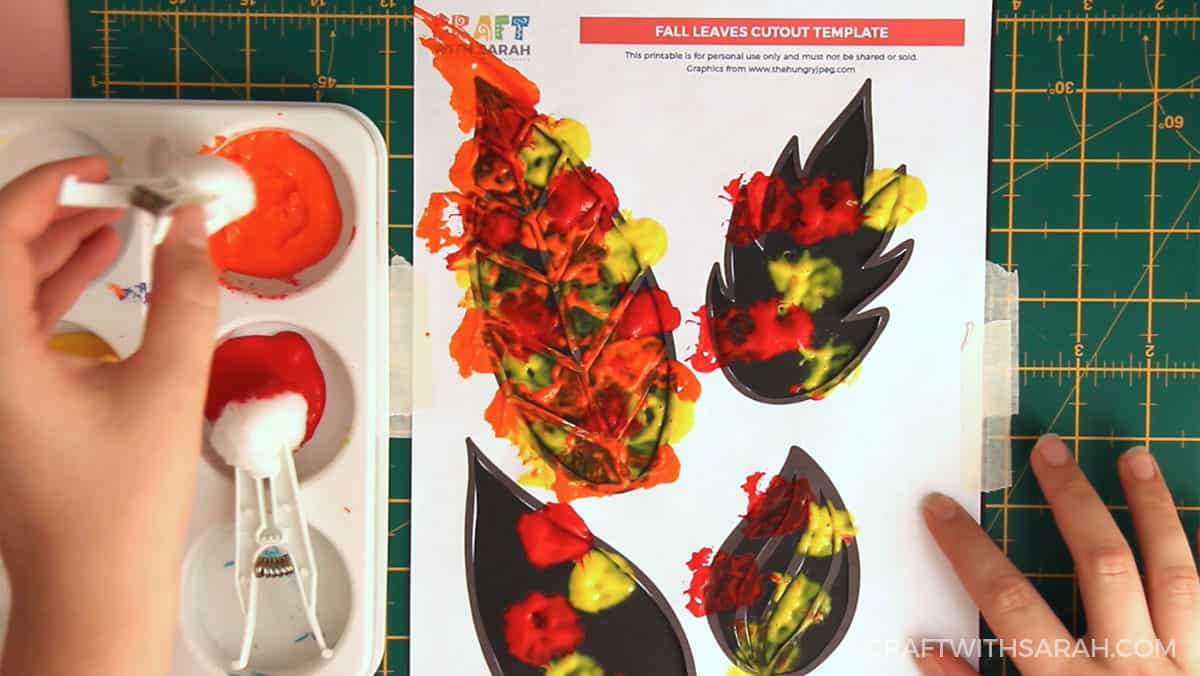 Be sure to fill in all the shapes and don't leave any gaps!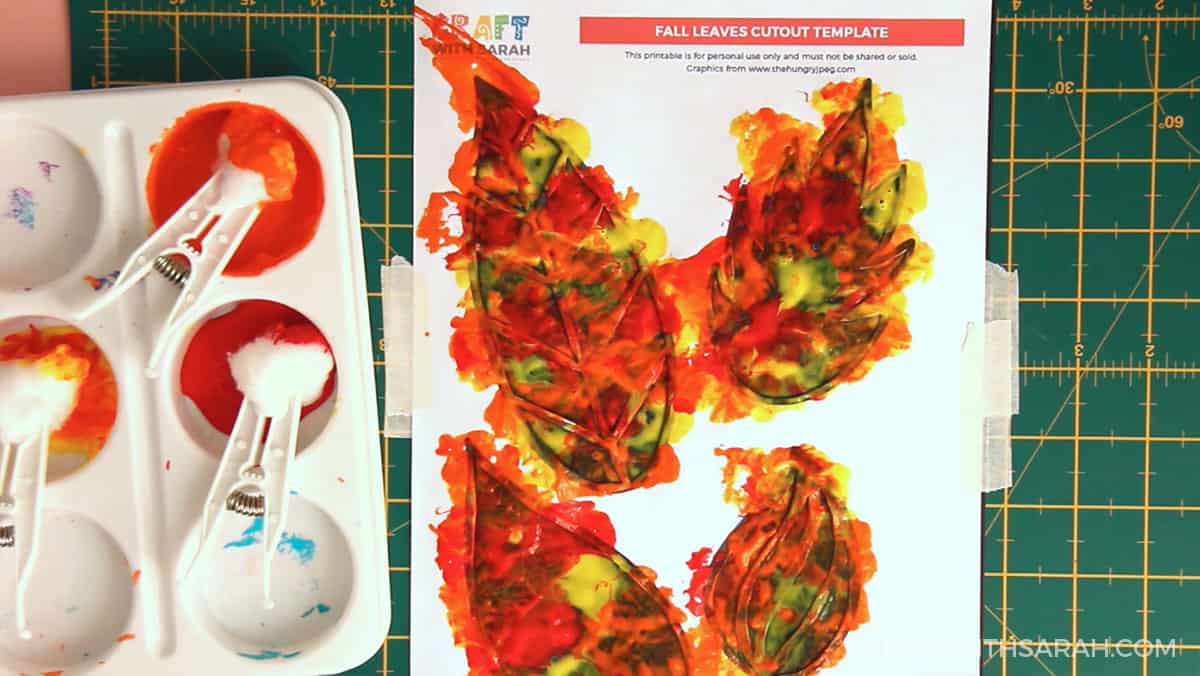 Step 5: Sprinkle on some gold glitter
For that extra-special sparkle, sprinkle some gold or copper coloured glitter over the paint when it is still wet.
The glitter will stick to the paint to create a magical appearance to your leaves.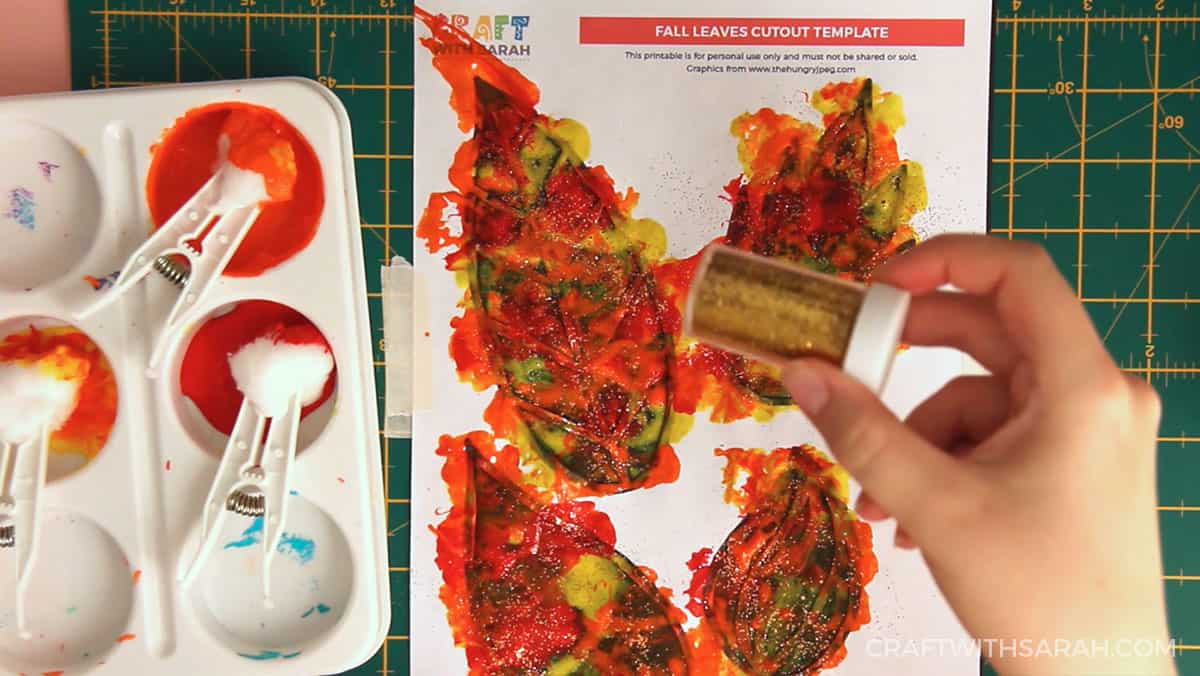 Step 6: Wait to try then remove the template
You don't want to risk smudging your artwork, so wait for the paint to dry fully before removing the template.
When it's all dry, carefully peel off the masking tape on the stencil.
Slowly peel off the stencil to reveal the finished fall leaves art craft underneath.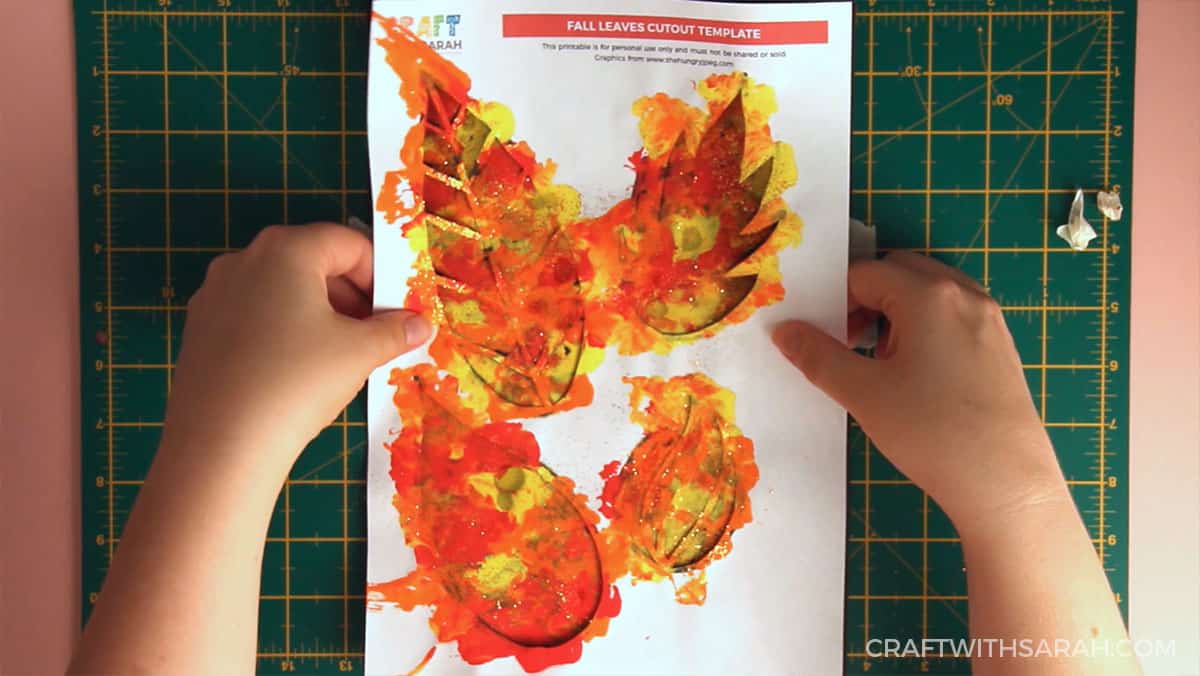 There you have it - an easy fall painting craft for kids.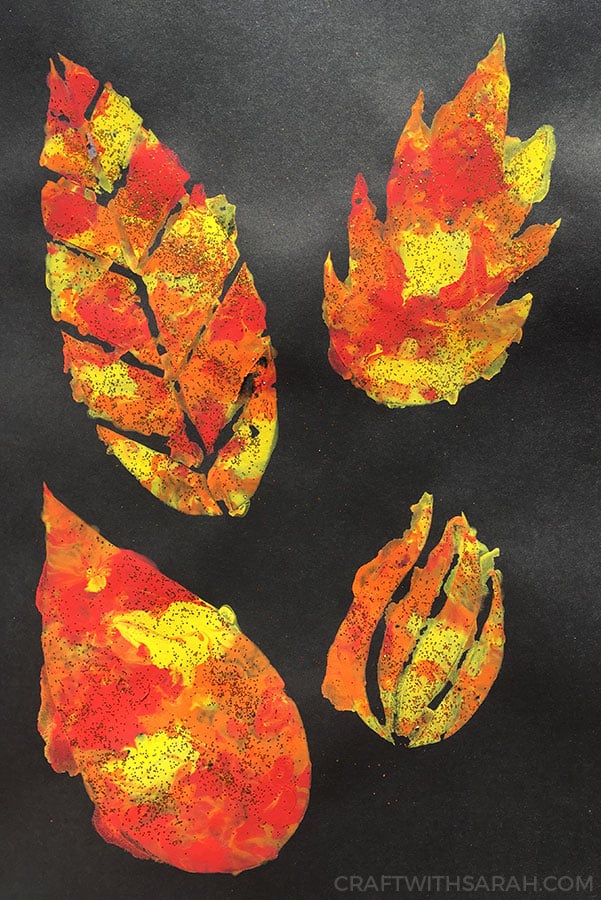 Kids will love playing about with paints and glitter to make this fall leaf art project.
PLUS there is added novelty of painting with cotton wool which is something a bit more different and exciting than using paintbrushes.
About this Product
This is a downloadable product which you can download from your account page after checkout. No physical item will be shipped.
File type: PDF
Terms of Use for 'Fall Leaves Painting Craft for Kids' Personal use only

You may print this product for your own personal use.
You must NOT use this product for any commercial benefit.
You must NOT sell or share the digital files, or use them to create any new digital file or product.
You must NOT sell any products or items made using these files. This includes both digital and physical items.
You must NOT share these files with anyone else. If you know someone who wants to download this product, please give them the link to this page so that they can download it for themselves.
Files must NOT be uploaded to any print-on-demand website or service.
Downloading this product signifies your acceptance of these terms.