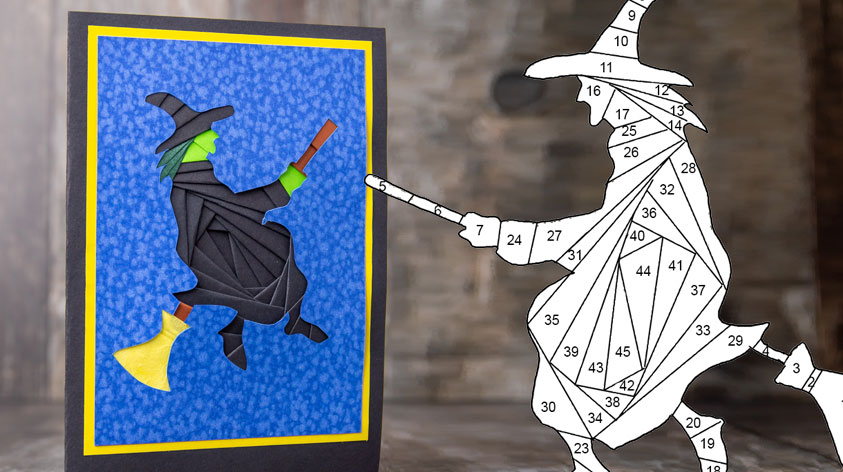 Flying Witch Iris Folding for Halloween
Published on October 11th, 2019
Fly my pretties, FLY! Witchcraft is abound in this detailed witch & broomstick iris folding pattern.
Try folding in different colours with this witch iris folding pattern. The pattern comes with a colour guide to help you fold in the correct colours as you complete the pattern.
Want the free printable? Scroll to the bottom of this post to download it!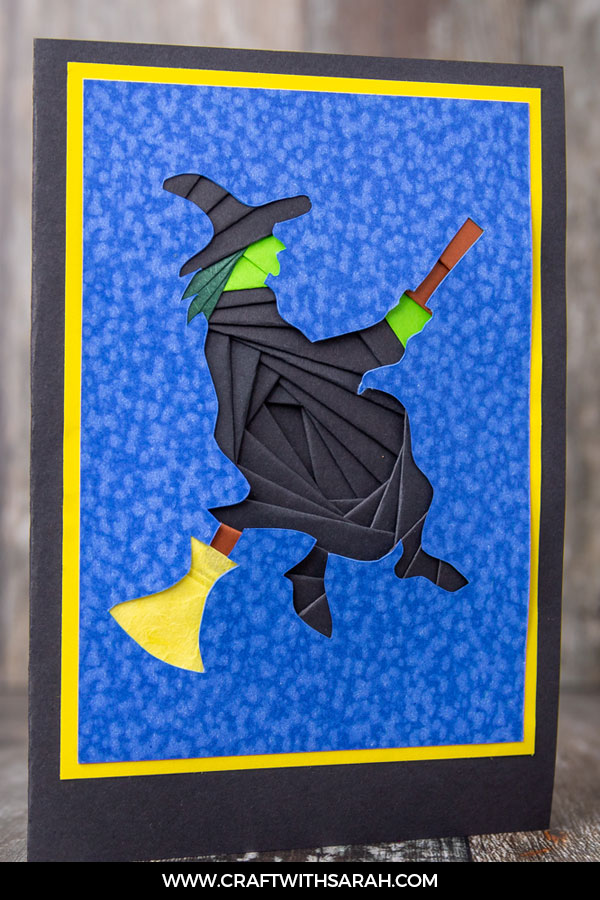 Please note that some of the links included in this article are affiliate links, which means that if you click through and make a purchase I may receive a commission (at no additional cost to you). You can read my full disclosure at the bottom of the page.
Halloween witch iris folding pattern
This is a great pattern to try out if you're looking to expand your iris folding skills.
The folds themselves are fairly straightforward, yet the changing of colours as you fold means that the pattern may appear more complex at first than what you are used to.
For a simpler pattern that just uses one colour, check out the iris folding ghost pattern I posted last week.
If you're new to iris folding, watch the video below to find out how to do it:
The free iris folding pattern comes with a colour key to help you make sure you are using the correct colours for each fold:
1, 2, 3 = Broom straw
4, 5, 6 = Broom handle
7 = Hand
8 – 11 = Hat
12 – 14 = Hair
16, 17 = Face & neck
18 – 23 = Shoes
24 – 45 = Cloak
I enjoy folding with different colours as it gives a more realistic appearance to the final card.
You can see in the photo below how it helps to make your iris folding come to life on your craft projects: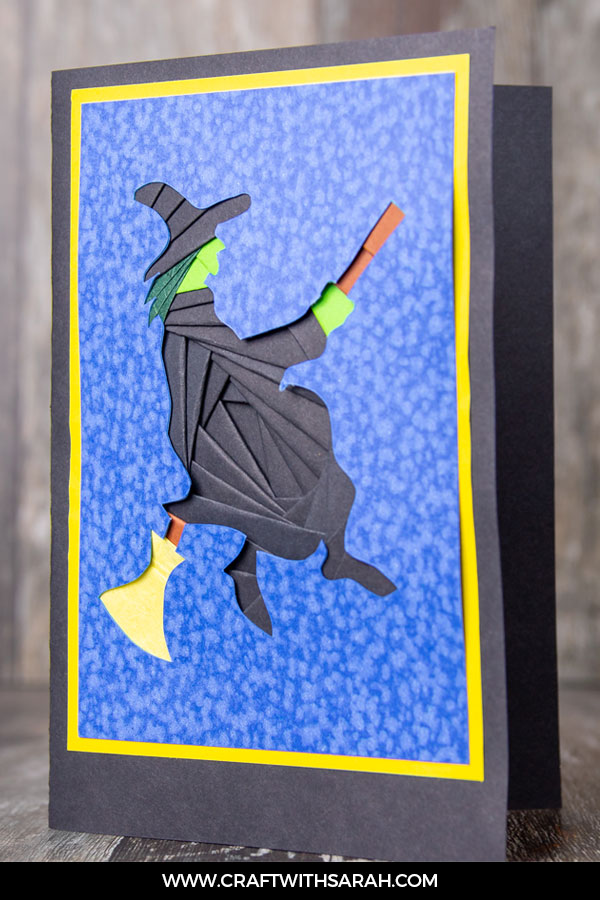 I cut the witch silhouette from a piece of blue dapple-effect card that I had in my craft stash.
The blue card worked REALLY well for this handmade witch card as it looks like she is flying through the sky on her broomstick.
Once the folding was complete, I stuck the blue card to a piece of brightly coloured yellow craft paper and then cut a thin border.
To finish, I attached the whole thing to an A5 black card using my favourite craft tool.
Happy crafting,
Sarah x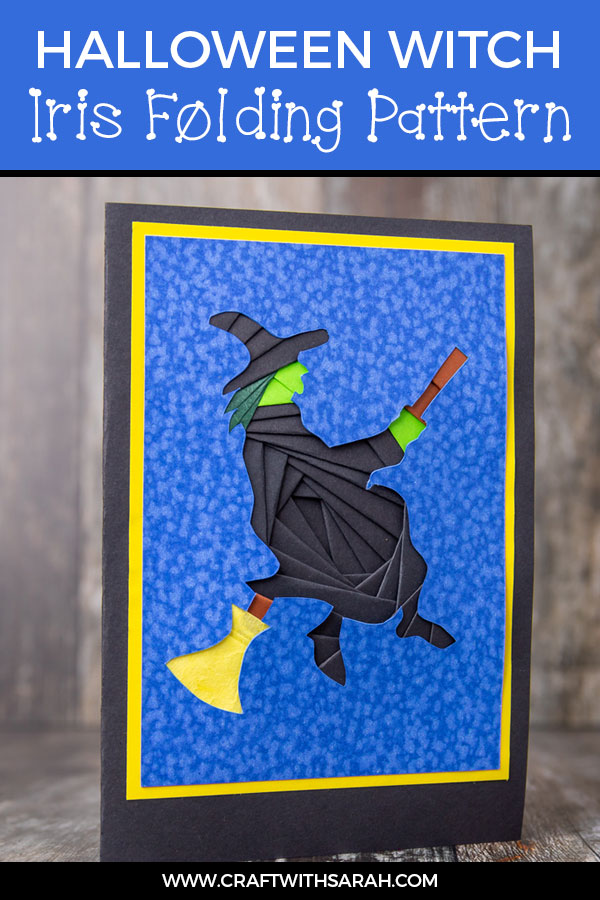 Download 'Flying Witch Iris Folding for Halloween'
Enter your 'Craft With Sarah' password to download this free printable.
Don't know the password?
If you have signed up before but can't remember the password, look through your emails for one from sarah@digitaldesignmastery.com as I include the password in all of the emails that I send.
If you can't find it, that's not a problem – just sign up again using the orange button above.