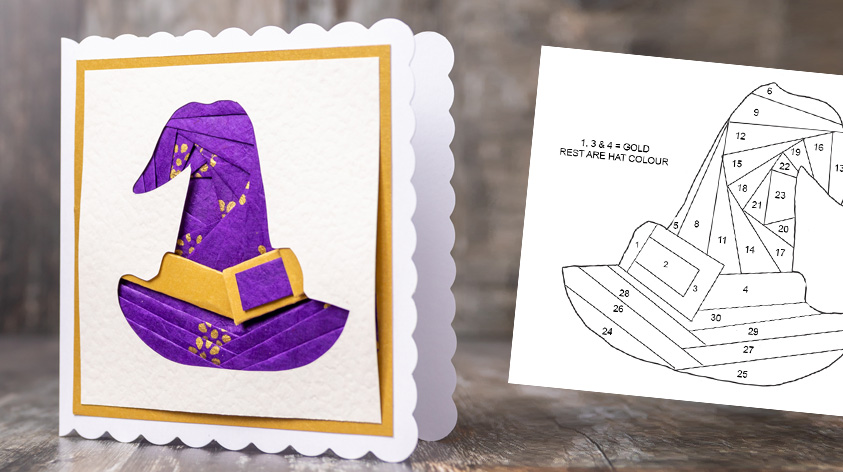 Witch Hat Iris Folding Pattern
Published on October 23rd, 2019
Show off your inner witch with this intermediate difficulty iris folding pattern of a witch hat.
This is the final iris folding pattern from this year's Halloween Craft Countdown.
Want the free printable? Scroll to the bottom of this post to download it!
The other Halloween themed patterns were: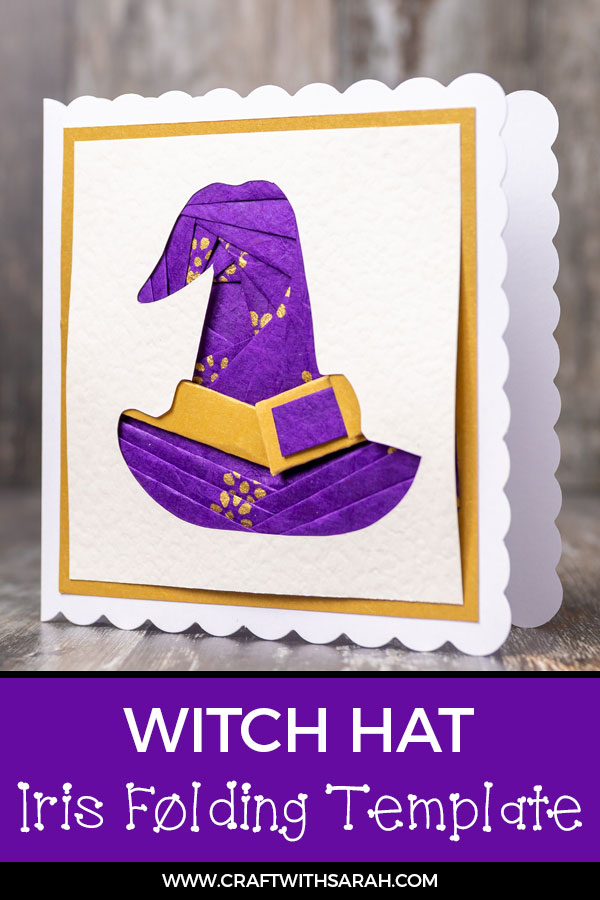 Please note that some of the links included in this article are affiliate links, which means that if you click through and make a purchase I may receive a commission (at no additional cost to you). You can read my full disclosure at the bottom of the page.
Halloween witch hat iris folding pattern
This witch hat iris folding pattern is ideal for Halloween.
Although witch hats tend to be grey or black, I wanted to make a bit more of a colourful card.
I used purple handmade paper to make the folds of the hat. This had a stamped gold paint pattern on it, which I think gives a nice effect where you see it poking through the folds.
Gold paper for the belt added to the shimmery appearance and I emphasized this further by mounting the iris folding topper onto gold paper before sticking it to my card.
If you're new to iris folding, watch the video below to find out how to do it:
Although most of this pattern follows the traditional iris folding 'spiral' as shown in the above video, there are some advanced folds at the beginning to create the belt and buckle on the hat.
I'll be recording a video on how to do these folds soon, so be sure to check back in to the main iris folding page in a couple of weeks to see it.
Happy crafting,
Sarah x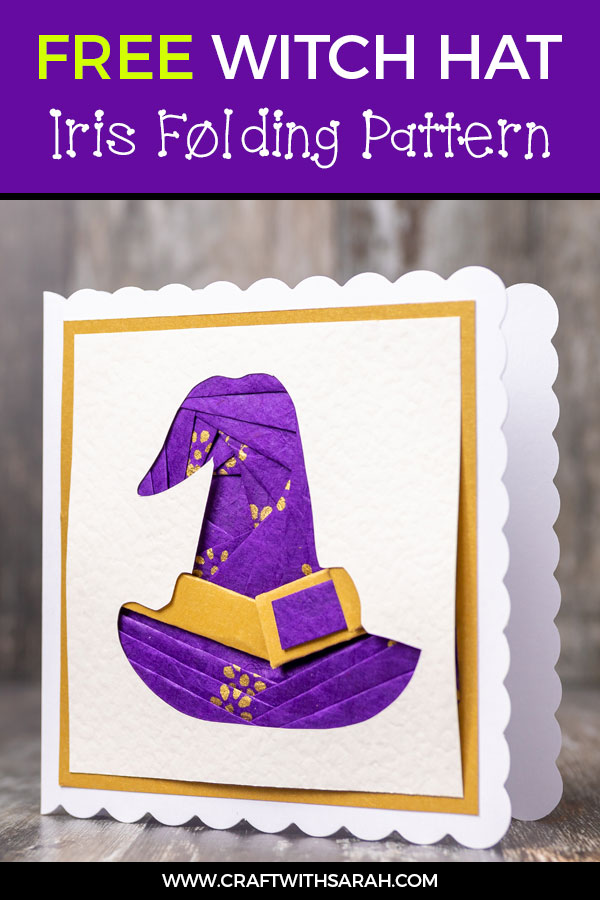 Download 'Witch Hat Iris Folding Pattern'
Enter your 'Craft With Sarah' password to download this free printable.
Don't know the password?
If you have signed up before but can't remember the password, look through your emails for one from sarah@digitaldesignmastery.com as I include the password in all of the emails that I send.
If you can't find it, that's not a problem – just sign up again using the orange button above.