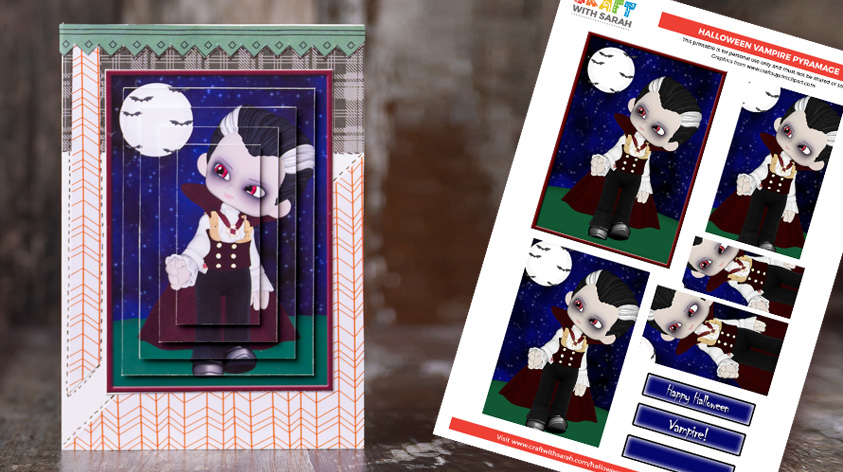 Vampire Boy Pyramage Card Making Sheet
Published on October 22nd, 2019
It's getting closer to October 31st, so here is a Vampire Boy pyramage sheet for all your last-minute handmade Halloween cards.
This spooky little vampire boy is stood outside with a starry sky and full moon.
I hope there aren't any werewolves about!
Want the free printable? Scroll to the bottom of this post to download it!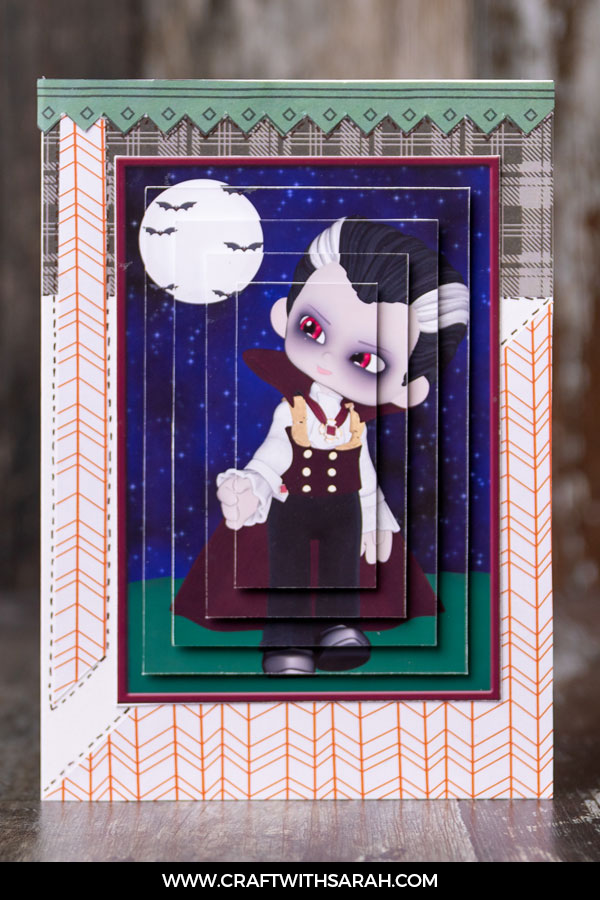 Please note that some of the links included in this article are affiliate links, which means that if you click through and make a purchase I may receive a commission (at no additional cost to you). You can read my full disclosure at the bottom of the page.
How to make pyramid toppers for card making
Download the free Vampire Boy pyramid sheet at the bottom of this page and print it onto card or photo papers.
Cut out all the rectangle layers on the sheet. I use a craft knife and ruler to get nice straight edges but you can use scissors or even a paper trimmer.
Take the largest rectangle and place it in front of you. This is your base layer that shows the entire pyramage topper design.
Take the next largest rectangle and turn it upside down. Stick 3D foam pads on the back and peel off the backing paper to reveal the sticky side of the pads.
Turn the rectangle over and carefully line it up on top of your base layer and press it firmly in place.
Repeat this for all the rectangular layers so that you build up a "pyramid" of rectangles to showcase the final design.
When your pyramid topper is complete, it's ready to add to your handmade card or Halloween scrapbook page!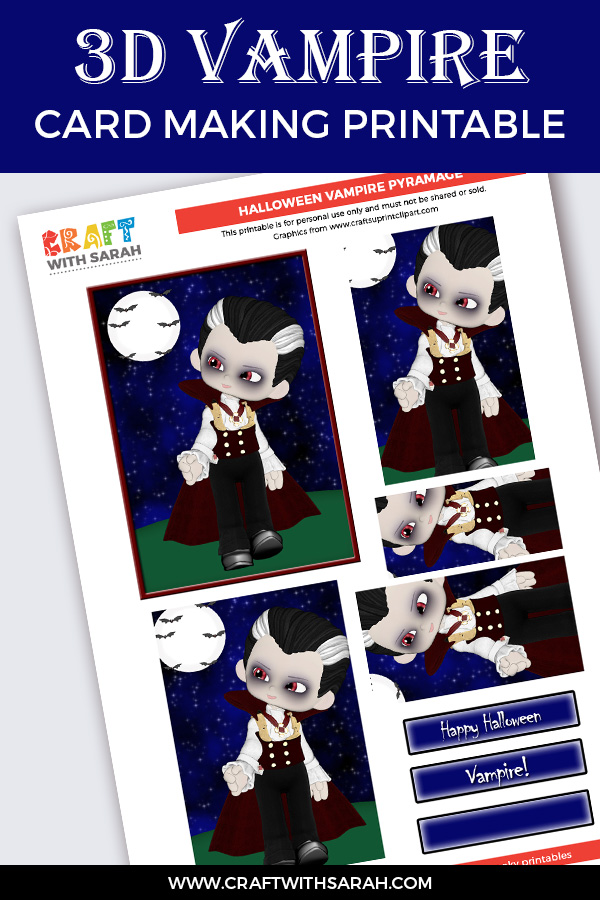 Happy crafting,
Sarah x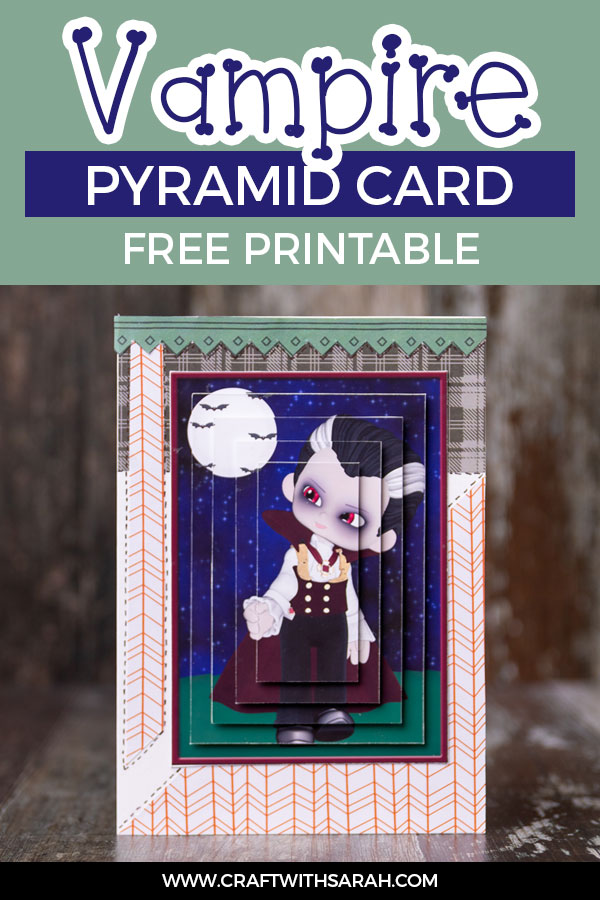 Download 'Vampire Boy Pyramage Card Making Sheet'
Enter your 'Craft With Sarah' password to download this free printable.
Don't know the password?
If you have signed up before but can't remember the password, look through your emails for one from sarah@digitaldesignmastery.com as I include the password in all of the emails that I send.
If you can't find it, that's not a problem – just sign up again using the orange button above.