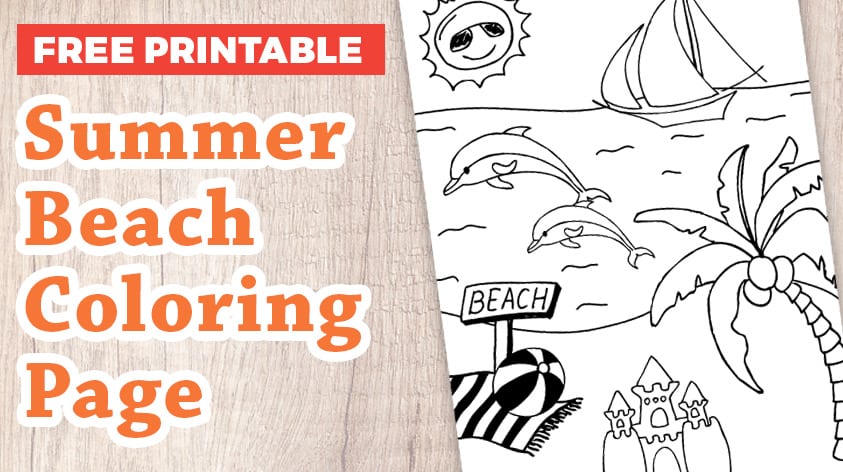 Summer Beach Coloring Page
Updated on July 30th, 2019
Get your kids ready for their holidays with this free summer beach coloring page printable.
I can't believe how HOT it has been today!
I live in the south-west of England and we have been having a heatwave this week – with today being the hottest day by far.
In fact, it's just been announced in the news that today is the second hottest day that the UK has EVER had, so that explains why I have been sweltering!
In celebration of all the marvellous sunshine, here is a summer beach themed colouring page template.
This summer themed printable for kids shows a lovely tropical beach scene with dolphins, a palm tree, sailboat, beach ball, sand castle and of course a bright shining sun.
If you're making an airplane activity pack for your kids to help keep them entertained on a long plane journey this summer, then download this free coloring page and include it in their pack with a small selection of crayons or pens.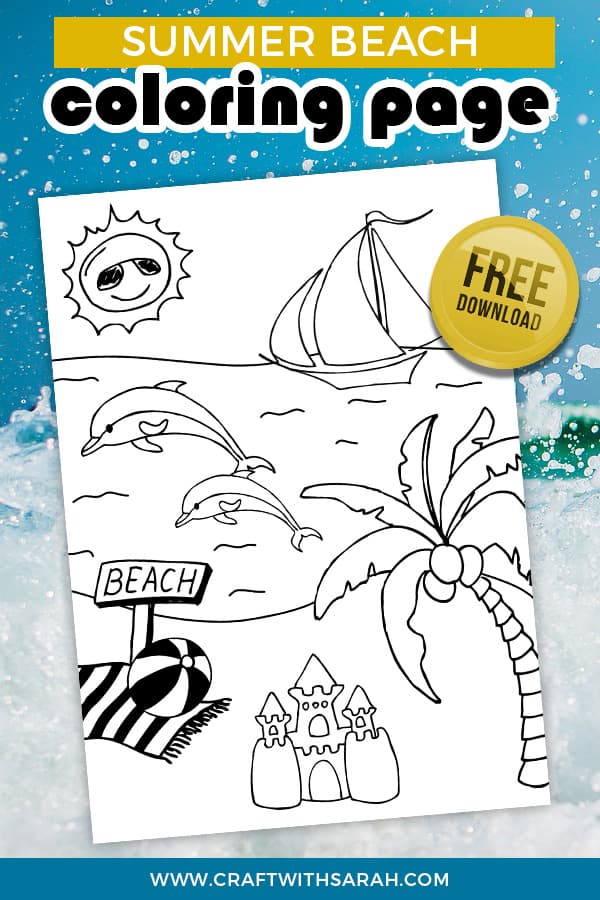 Download 'Summer Beach Coloring Page'
Enter your 'Craft With Sarah' password to download this free printable.
Don't know the password?
If you have signed up before but can't remember the password, look through your emails for one from sarah@digitaldesignmastery.com as I include the password in all of the emails that I send.
If you can't find it, that's not a problem – just sign up again using the orange button above.
You might also like...