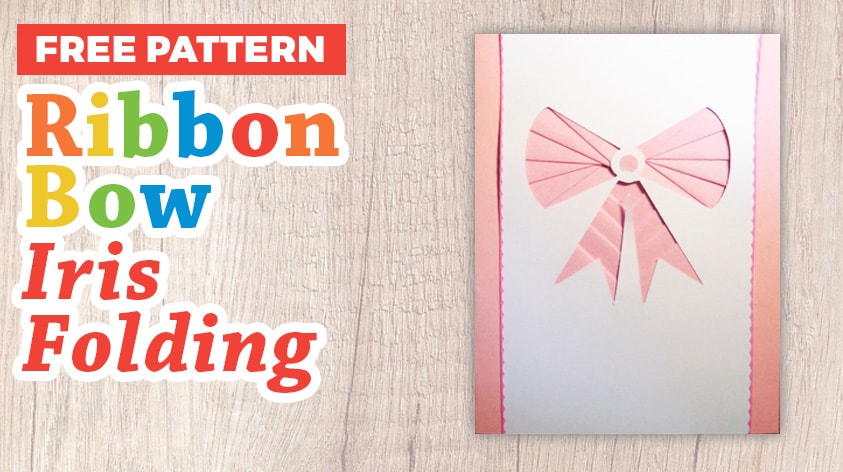 Ribbon Bow Iris Folding Pattern
Published on September 21st, 2019
Craft beautiful new baby cards or wedding cards with this cute ribbon bow iris folding pattern.
This pattern is suitable for so many different occasions, depending on the colours you use for the iris folding and the rest of the decorations on your card.
For my sample card, I've made a 'new baby girl' card with pastel pink colours.
Want the free printable? Scroll to the bottom of this post to download it!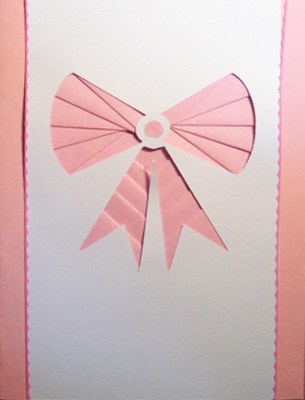 Iris folding ribbon & bow
This pattern is a little bit tricky to cut out as it has three different sections that you need to trace around and then cut out.
Each side of the bow is a different cutout, and the bottom "spikes" of the ribbon can either end up as one or two cutouts depending on how accurate you are when you're cutting.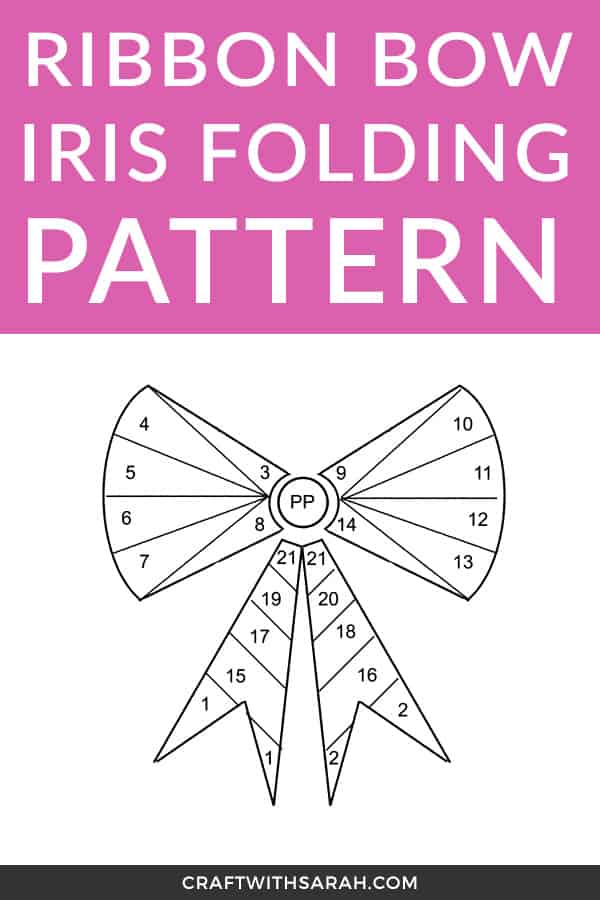 Note – the pattern in the picture above is a low-resolution sample. To get the full-size quality printable, use the buttons at the bottom of this page to download it for free.
Because of all the shapes, when you are folding close to the other apertures you need to be careful when sticking down your paper strips that the edges and corners don't accidentally overlap the other cutouts.
The circle in the middle of the bow has "PP" written on the iris folding pattern.
This stands for "paper piecing".
It just means that you need to cut out this part of the design from your coloured paper and stick it to the front of your card once all the folding has been completed.
I used a hole punch to cut the circle of the bow which worked out perfectly as it meant I had a perfect circle.
You could also use a small sticker or maybe even a pompom to form the "knot" in the middle of your ribbon bow.
Happy crafting,
Sarah x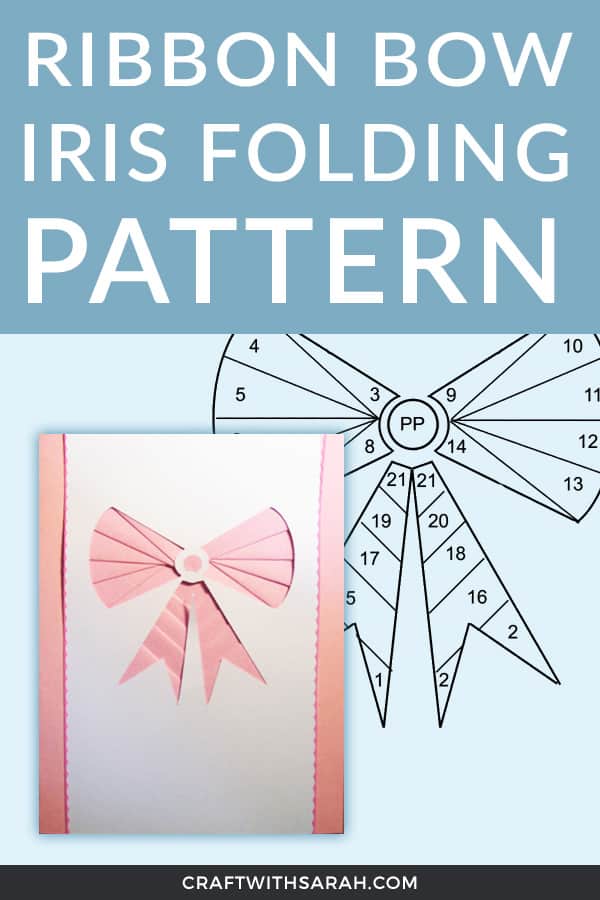 Download 'Ribbon Bow Iris Folding Pattern'
Enter your 'Craft With Sarah' password to download this free printable.
Don't know the password?
If you have signed up before but can't remember the password, look through your emails for one from sarah@digitaldesignmastery.com as I include the password in all of the emails that I send.
If you can't find it, that's not a problem – just sign up again using the orange button above.