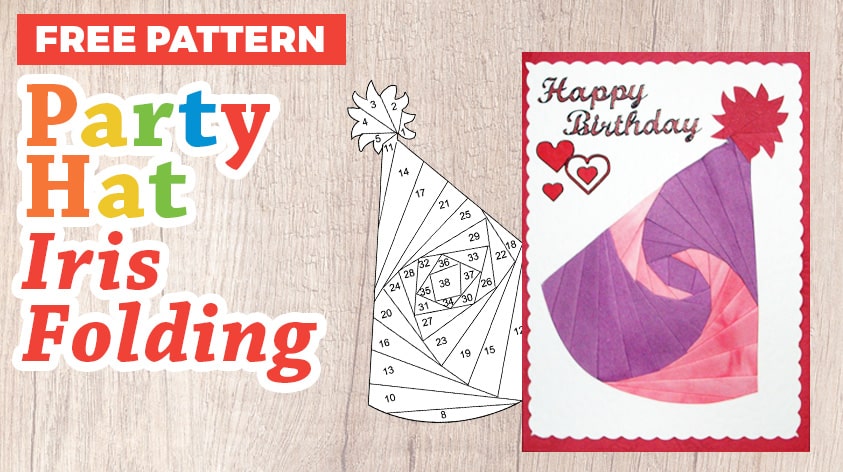 Party Hat Iris Folding Pattern
Updated on August 26th, 2019
It's time for birthday celebrations with this party hat iris folding pattern.
This is a versatile pattern which could be folded in many different colour combinations.
Want the free printable? Scroll to the bottom of this post to download it!
I chose red and purple for my card, but it would look good in almost any colour.
You could even try using four different colours for more of a rainbow look to your party hat handmade card.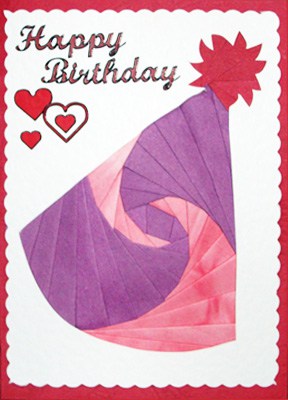 Watch the video below to find out how to iris fold.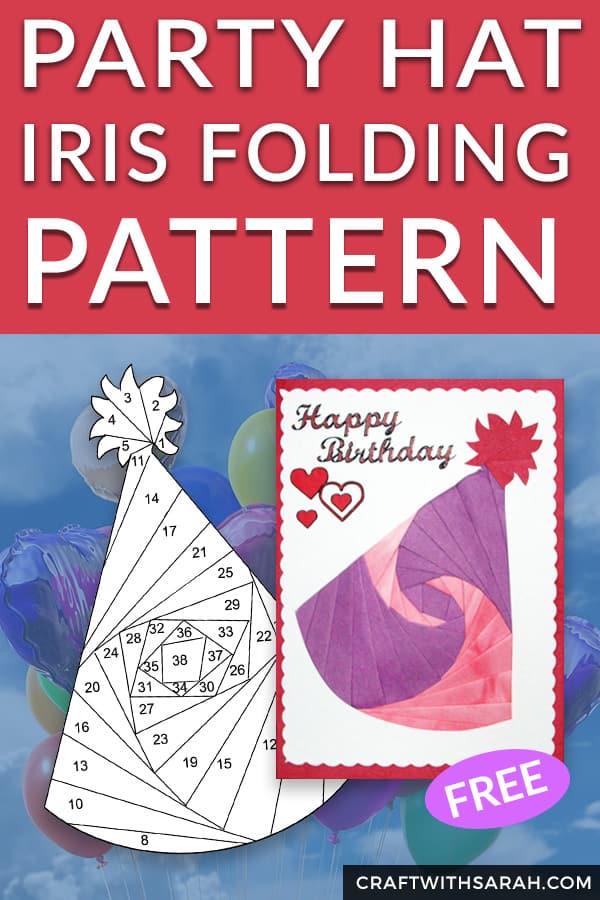 Download 'Party Hat Iris Folding Pattern'
Enter your 'Craft With Sarah' password to download this free printable.
Don't know the password?
If you have signed up before but can't remember the password, look through your emails for one from sarah@digitaldesignmastery.com as I include the password in all of the emails that I send.
If you can't find it, that's not a problem – just sign up again using the orange button above.