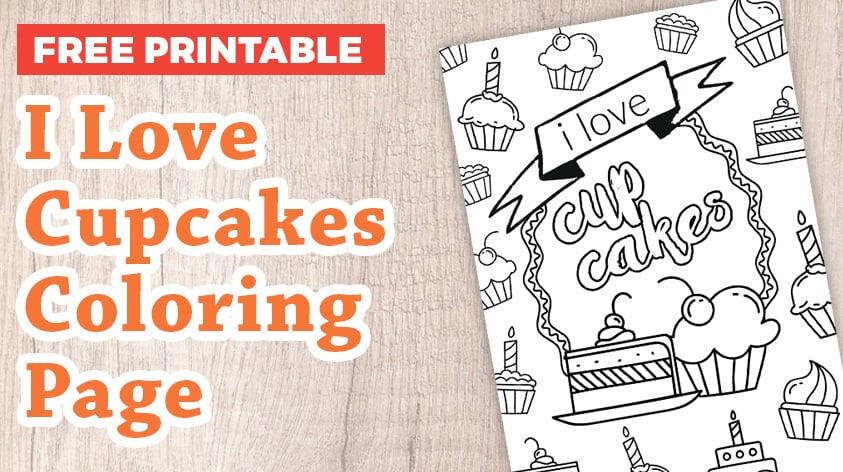 'I Love Cupcakes' Coloring Page
Published on August 26th, 2019
Showcase your love of cake with this 'I love cupcakes' coloring page to download for free.
I LOVE cake. I love researching the recipe, choosing the best ingredients, baking the cake, decorating it but most of all (of course!) EATING it!
Want the free printable? Scroll to the bottom of this post to download it!
I grew up in a family where my gran and my mum were always baking cakes. They taught me their secret tips and tricks for cake making, and I've enjoyed baking ever since.
In fact, I love cupcakes SO MUCH that for our wedding we had a cupcake tower instead of a regular wedding cake.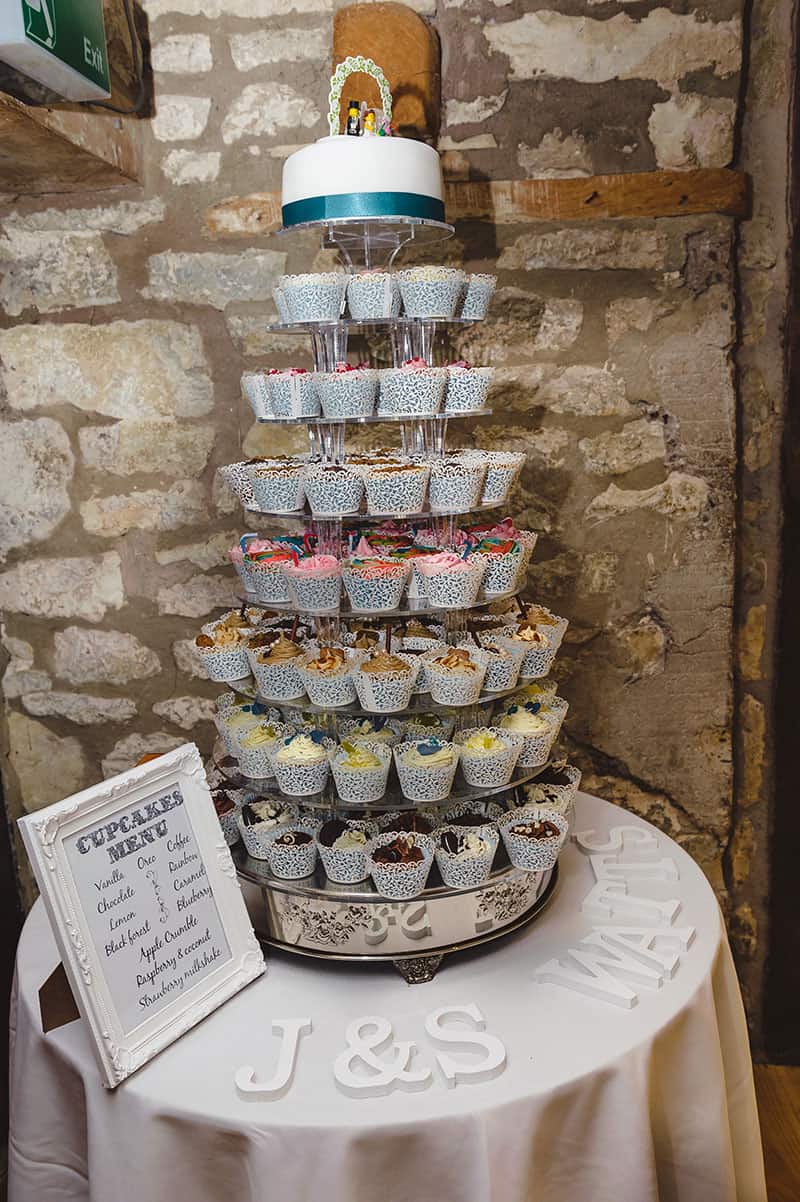 I had help from my mum and my dad in the days leading up to our wedding to bake all these scrummy cupcakes.
We baked lots of different flavours, including: vanilla, chocolate, lemon, black forest, Oreo (my fave!), coffee, rainbow, caramel, blueberry, apple crumble (husband's fave!), raspberry & coconut and strawberry milkshake.
I have to admit though, after baking ALL those cupcakes, it was a couple of years before I could face making any more!
My mum made the little cake on the top tier so that we still had something to cut during the wedding reception.
We do have some serious photos of us cutting the cake… but this one is much more fun!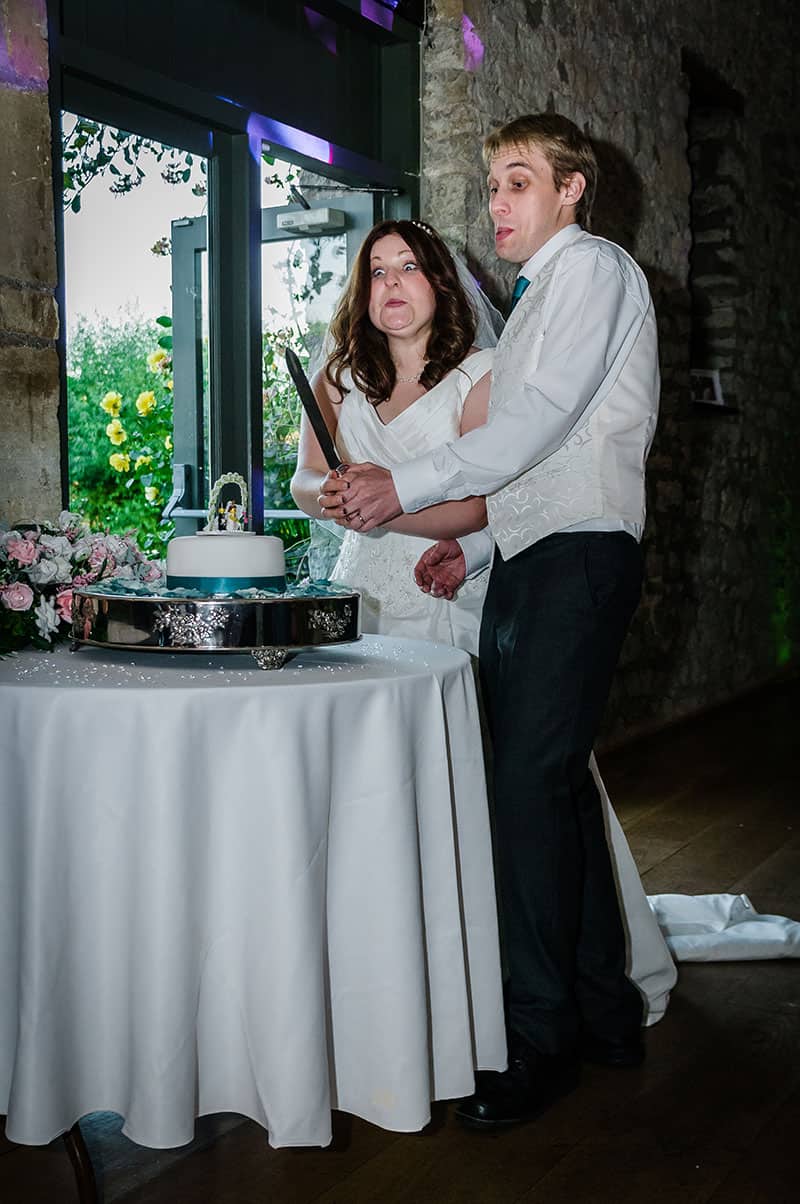 I seem to have gone a bit off-topic here… so let's get back to the coloring page!
If you love cupcakes as much as I do, then you'll want to print off this free coloring page printable which is covered in tasty looking cupcakes, and the quote "i love cupcakes".
I've printed this out and will be coloring it tonight as my husband and I have bought the new Avengers film on DVD and will be watching it this evening.
I'm not the type of person who can sit still on the sofa and watch a movie – I need to be doing something with my hands.
Coloring pages are a great activity for watching movies as they are quiet and keep you busy, but they are mindless enough that it doesn't distract you from what's going on in the story of the film.
Last week I colored in this summer-themed coloring page when watching another film. In case you couldn't tell, we watch quite a few movies!
Use the box at the bottom of this page to download your free coloring cupcake design. 🙂
Mmm… cupcakes!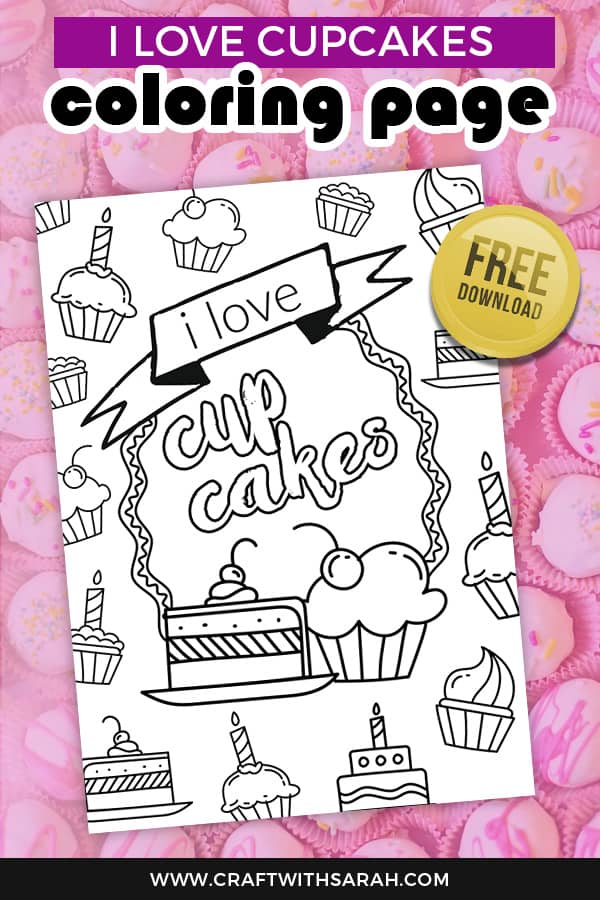 Download ''I Love Cupcakes' Coloring Page'
Enter your 'Craft With Sarah' password to download this free printable.
Don't know the password?
If you have signed up before but can't remember the password, look through your emails for one from sarah@digitaldesignmastery.com as I include the password in all of the emails that I send.
If you can't find it, that's not a problem – just sign up again using the orange button above.