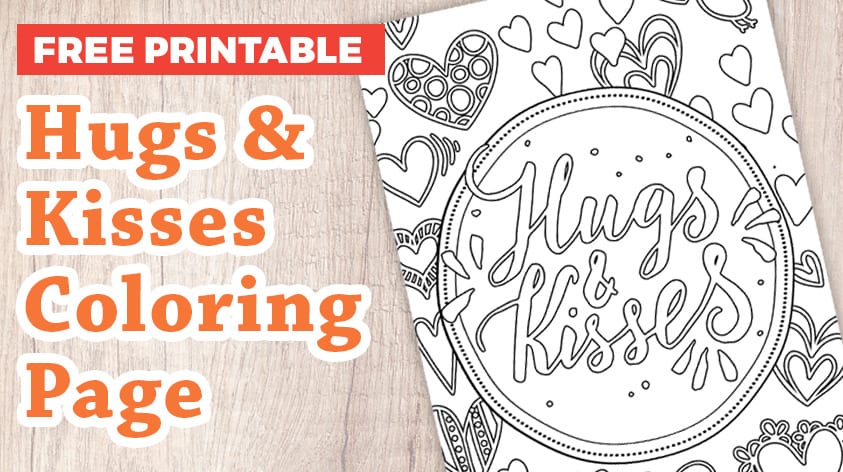 'Hugs & Kisses' Love Coloring Page
Published on August 31st, 2019
Show the person you love how much you care with this 'Hugs & Kisses' coloring page printable.
This free coloring page has oodles of pretty heart shapes all over the background.
Want the free printable? Scroll to the bottom of this post to download it!
The circular frame contains a 'Hugs & Kisses' quote in pretty script-style writing.
I can't quite decide how I want to color this when I print it out.
Part of me wants to do it all in pinks, reds and purples as that's usually how love-themed designs end up looking when I'm coloring them, but…
Because there are SO many hearts on this, I think it would look AMAZING if they were all rainbow colors.
I think it would be fun to start with red in the top left, then orange, yellow, green, blue, indigo and finally end up with violet in the bottom right to create an "ombre" gradient affect across the whole background.
That might seriously test my coloring skills though – I'm not usually that adventurous!
What colors do you think would work best?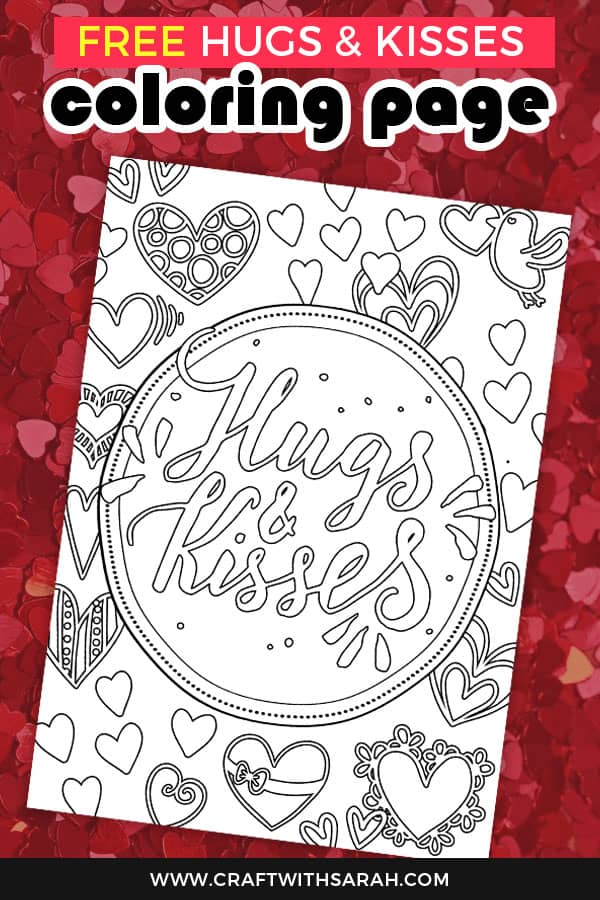 Download ''Hugs & Kisses' Love Coloring Page'
Enter your 'Craft With Sarah' password to download this free printable.
Don't know the password?
If you have signed up before but can't remember the password, look through your emails for one from sarah@digitaldesignmastery.com as I include the password in all of the emails that I send.
If you can't find it, that's not a problem – just sign up again using the orange button above.