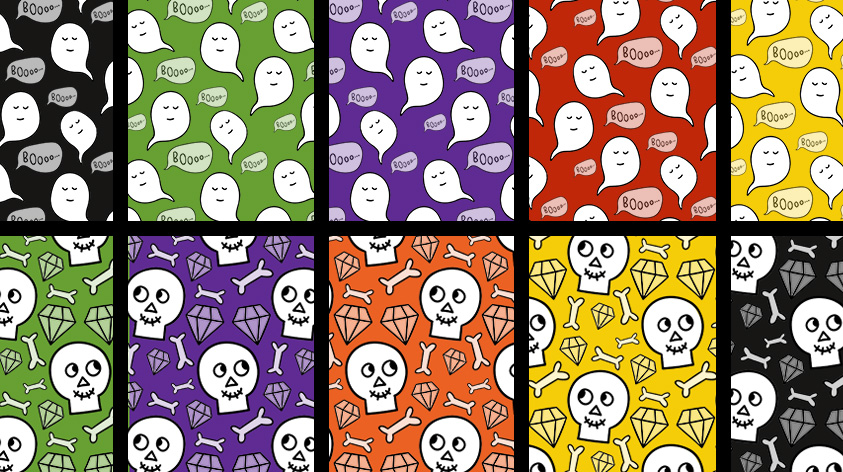 Ghosts & Skulls Cute Halloween Scrapbook Papers
Decorate your Halloween scrapbook layouts with these cute ghosts & skulls scrapbook papers to download and print.
I have a HUGE collection of scrapbook papers and printed paper packs, but somehow I don't have a single Halloween set… so that had to change!
I wanted some brightly coloured Halloween backgrounds for some craft project I was working on and couldn't find exactly what I was after so I designed my own!
Want the free printable? Scroll to the bottom of this post to download it!
Please note that some of the links included in this article are affiliate links, which means that if you click through and make a purchase I may receive a commission (at no additional cost to you). You can read my full disclosure at the bottom of the page.
Halloween scrapbook papers to download
This collection of Halloween scrapbook papers has a massive TWELVE different sheets inside.
The papers are 12×12 inches in size and each one is saved as an individual png file.
There are two main designs and each one comes in six different Halloween colours.
I had so much fun designing a Halloween themed colour palette and settled on bright colours in:
Green
Purple
Orange
Yellow
Black
Red
Perfect colours for Halloween, right?
Cute skull Halloween scrapbook papers
The first part of these scrapbook papers are these CUTE skull designs.
Each paper has the same skull, diamond and bone pattern but the background colours change so you have a wonderful collection of complementing colours for your scrapbook projects.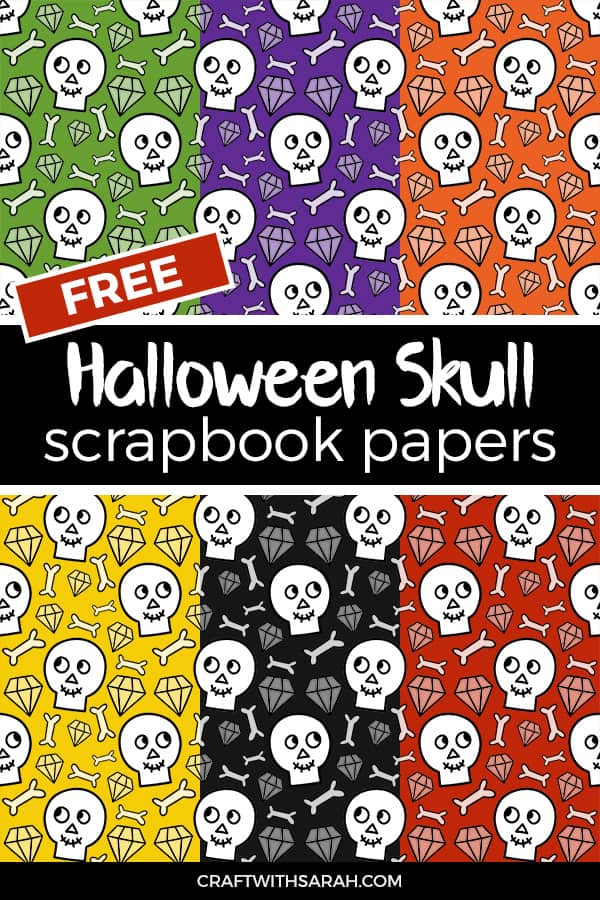 Ghost Halloween scrapbook papers
If you thought the skull designs were cute, just wait until you see these little ghosties!
This design is my favourite as I love the cheeky little smile on the ghosts' faces.
It's like they know a secret that they are trying to keep from us…. 🙂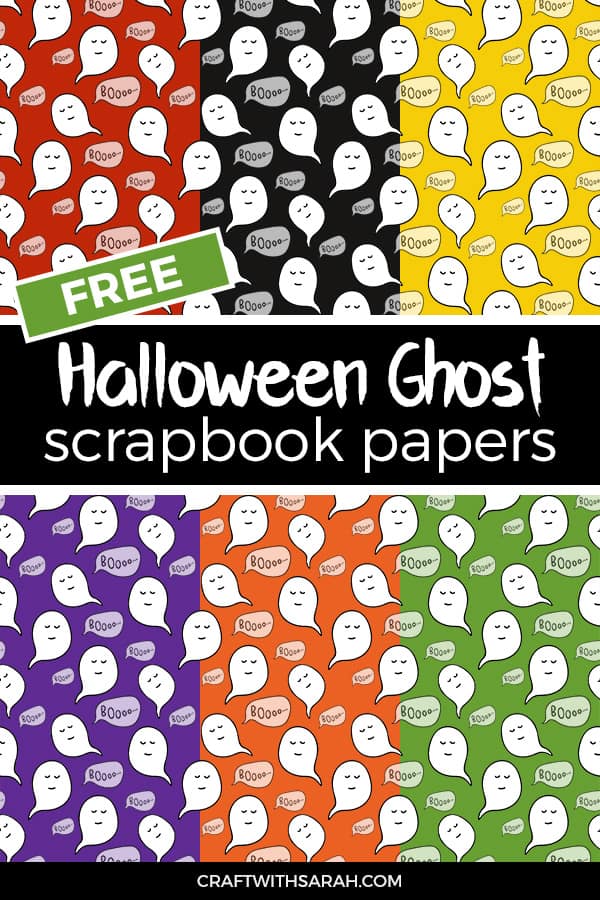 The background colours match perfectly with the skull papers so you can mix-and-match them on your scrapbook pages.
Don't do scrapbooking?
Not a problem!
These papers would also look awesome on your handmade Halloween cards!
More Halloween scrapbook pages
If you like these Halloween papers, you might also like these fall & autumn themed paper collections for your craft projects:
Terms of use for Skull & Ghost Scrapbook Papers:
You may print these files for your own personal use.
You must not sell the files as-is or give them away to anyone else.
If you wish to share the files with someone, give them the link to https://www.craftwithsarah.com – do NOT send them the downloaded files directly.
You may  NOT use these papers to create your own digital products.
You may sell physical handmade cards/crafts that you make from these backgrounds.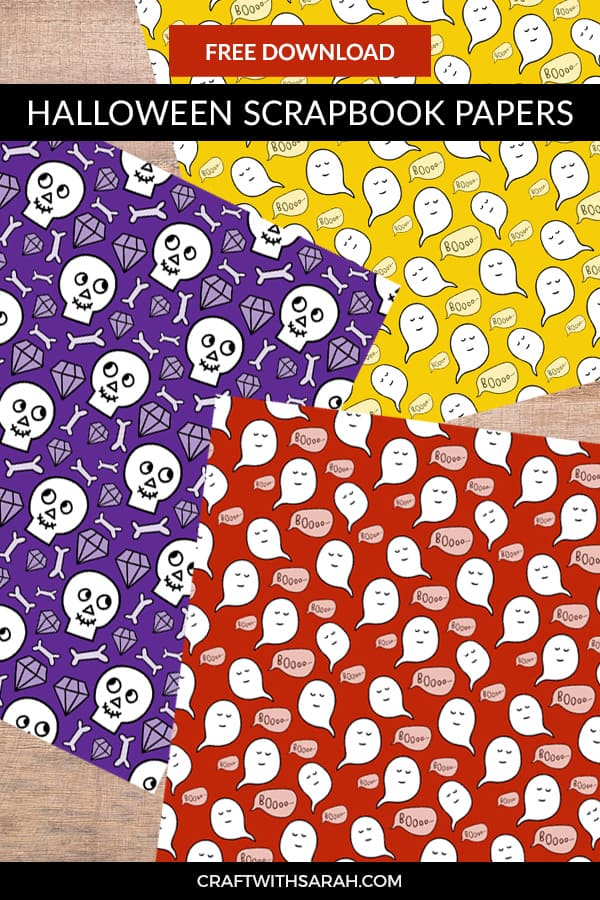 Download 'Ghosts & Skulls Cute Halloween Scrapbook Papers'
Enter your 'Craft With Sarah' password to download this free printable.
Don't know the password?
If you have signed up before but can't remember the password, look through your emails for one from sarah@digitaldesignmastery.com as I include the password in all of the emails that I send.
If you can't find it, that's not a problem – just sign up again using the orange button above.
You might also like...