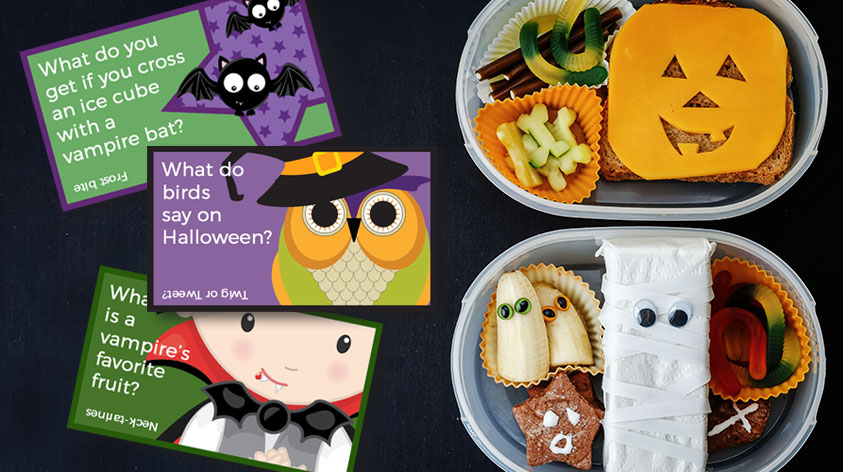 Hilarious Halloween Jokes for Kids (Halloween Lunchbox Jokes)
Give your kids a giggle with these hilarious Halloween joke cards to put in their lunchboxes.
Your kids will be the envy of all their friends when they pull a new Halloween joke out of their lunchbox every day at school!
Lunchbox jokes are a fun way to get your children excited about lunchtime – and for Halloween!
Want the free printable? Scroll to the bottom of this post to download it!
Please note that some of the links included in this article are affiliate links, which means that if you click through and make a purchase I may receive a commission (at no additional cost to you). You can read my full disclosure at the bottom of the page.
Halloween lunchbox Jokes
Looking for some funny Halloween jokes to add to your comedy repertoire?
You've come to the right place!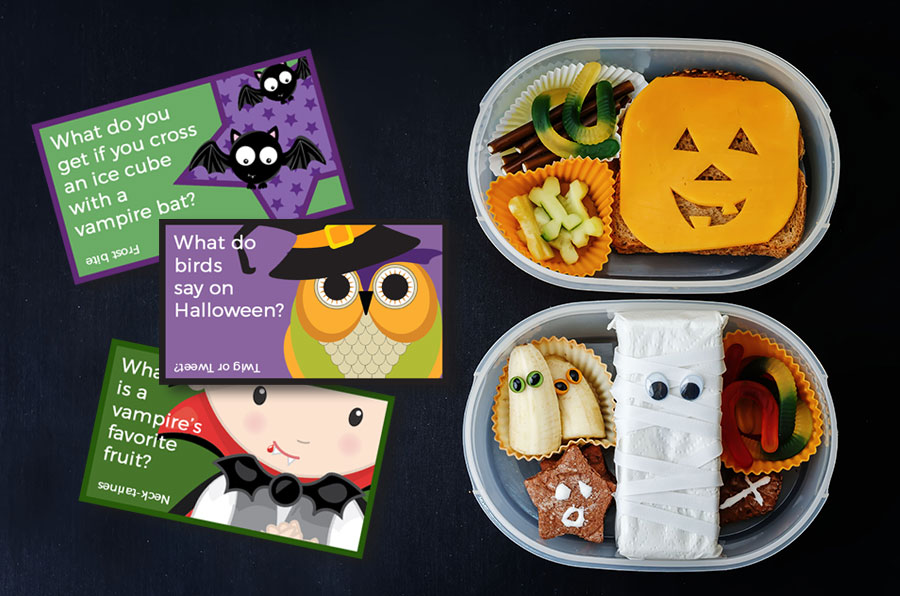 This free Halloween printable contains eight spooktacular Halloween jokes which can be cut up and hidden inside your kids' lunchbox.
Funny Halloween jokes for kids
Check out all the funny Halloween jokes for kids that are included on this free lunchbox jokes printable: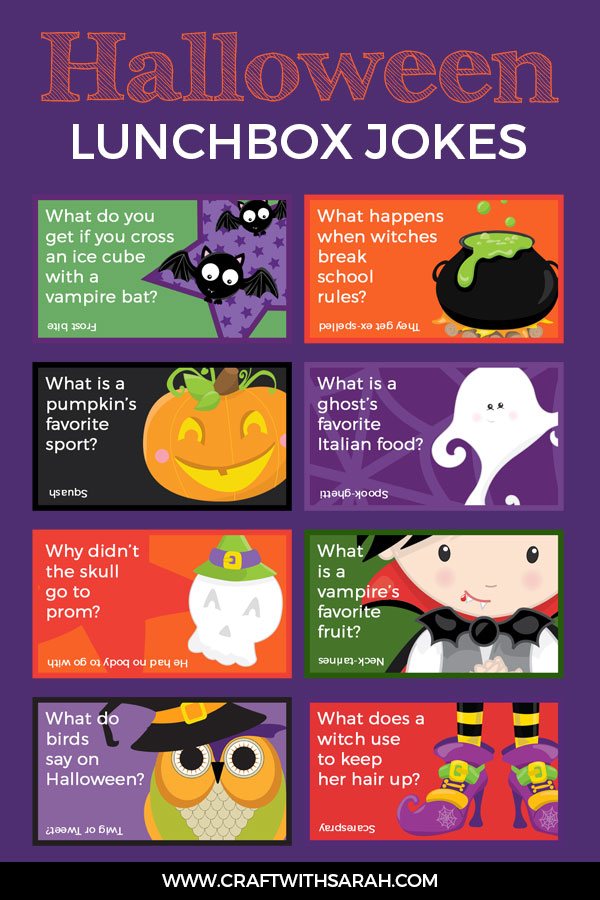 What do you get if you cross an ice cube with a vampire bat?
Frost bite
What happens when witches break school rules?
They get ex-spelled
What is a pumpkin's favorite sport?
Squash
What is a ghost's favorite Italian food?
Spook-ghetti
Why didn't the skull go to prom?
He had no body to go with
What is a vampire's favorite fruit?
Neck-tarines
What do birds say on Halloween?
Twig or Treat?
What does a witch use to keep her hair up?
Scarespray
This printable is for personal use only and must not be shared or sold. Graphics by Prettygrafikdesign from theHungryJpeg.com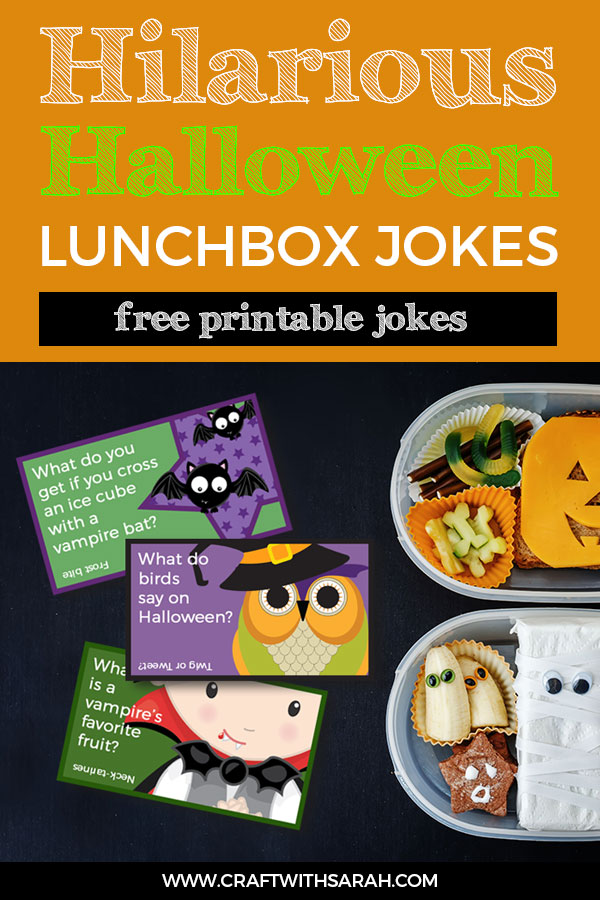 Download 'Hilarious Halloween Jokes for Kids (Halloween Lunchbox Jokes)'
Enter your 'Craft With Sarah' password to download this free printable.
Don't know the password?
If you have signed up before but can't remember the password, look through your emails for one from sarah@digitaldesignmastery.com as I include the password in all of the emails that I send.
If you can't find it, that's not a problem – just sign up again using the orange button above.