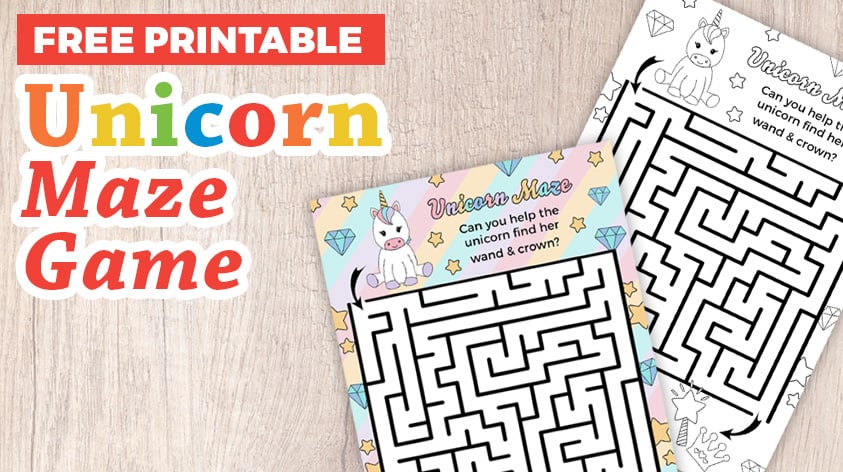 Free Unicorn Maze Printable
Updated on July 25th, 2019
Kids love this free unicorn maze puzzle! Help the unicorn find her magical wand and crown by finding a path through the maze to solve the labyrinth puzzle.
Oh no, our lovely unicorn has misplaced her princess crown and magical wand!
Can you help her find them?
Unicorns are so popular at the moment, so what better way to pass the time than a unicorn maze activity printable?
Activity games like this are a great way to encourage your child to take time away from the television or computer for a screen-free activity that will test their brains and problem solving skills.
This free printable activity for kids can be printed out as many times as you want, so you could  use it for a birthday party activity, or something to do at a slumber party, weekend gathering.
If you have more than one child then you could print them each out a copy and see who can solve the puzzle the fastest!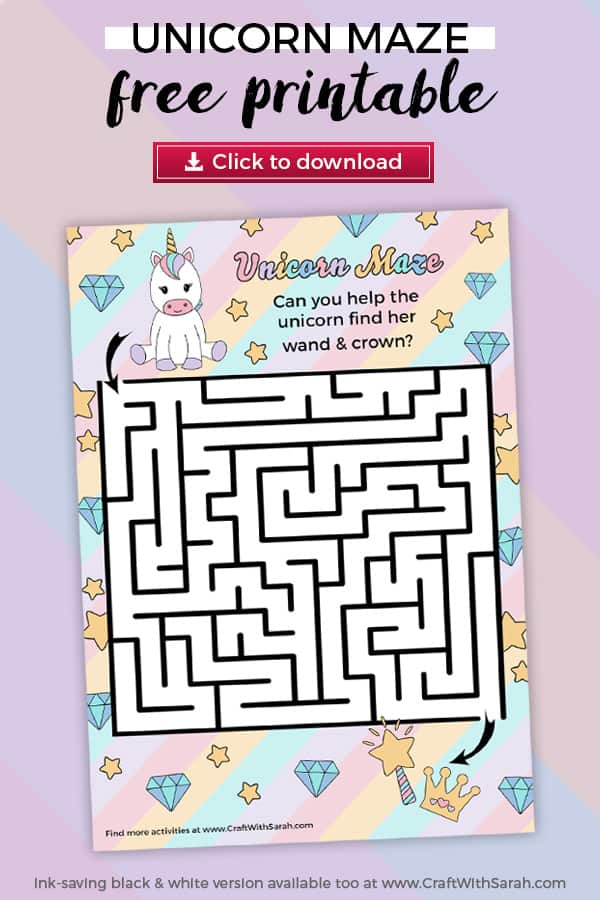 Unicorn coloring page puzzle game
The unicorn maze printable comes in full color if you want to print out a colorful unicorn game, however if you'd prefer to save your printer ink then I've also included a black-and-white version.
The ink-saving version has the added benefit of doubling up as a coloring page printable, for even more unicorn fun!
The background is covered in stars and diamonds, for even more graphics to color in.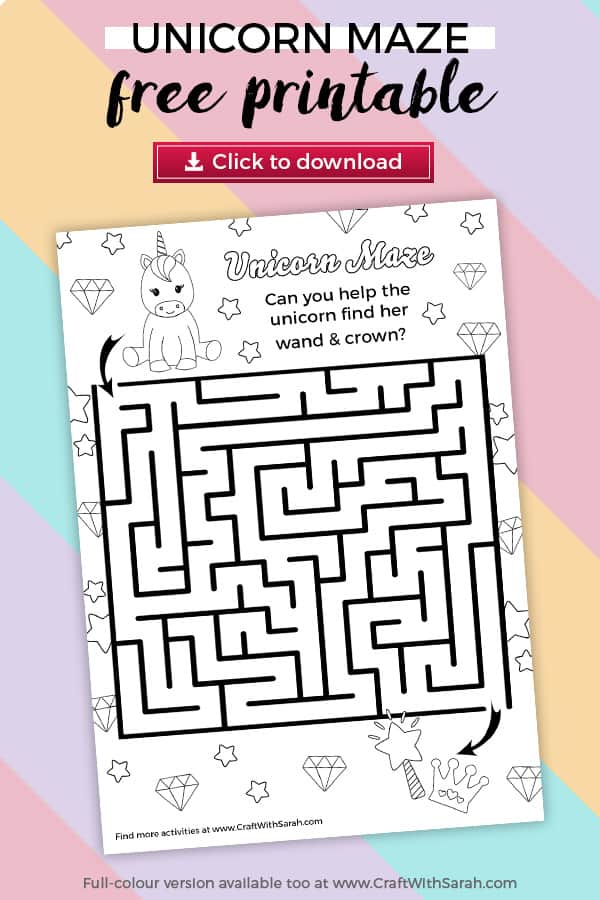 Download 'Free Unicorn Maze Printable'
Enter your 'Craft With Sarah' password to download this free printable.
Don't know the password?
If you have signed up before but can't remember the password, look through your emails for one from sarah@digitaldesignmastery.com as I include the password in all of the emails that I send.
If you can't find it, that's not a problem – just sign up again using the orange button above.