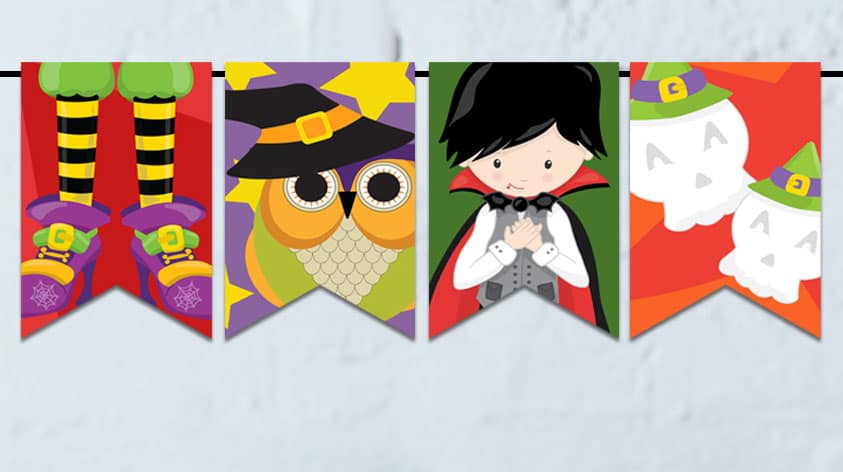 Free Printable Halloween Bunting
Published on October 26th, 2019
Craft your own DIY bunting for Halloween with eight different designs for Halloween bunting in this fun printable.
I LOVE bunting. It's SO easy to make and really helps to theme your house when you are decorating for a party.
I've turned my love of decorations into today's Halloween printable with this super-cute (and suitably spooky!) garland design.
Want the free printable? Scroll to the bottom of this post to download it!
There are eight different designs of Halloween bunting and each one comes in large and small sizes so you can choose what size bunting you want to make.
Simply print, punch holes in the ends and weave some string or ribbon through the holes to make your very own DIY Halloween bunting!
The designs are:
Bats
Cauldron
Pumpkins
Ghost
Skulls
Vampire
Spooky owl
Witch's stockings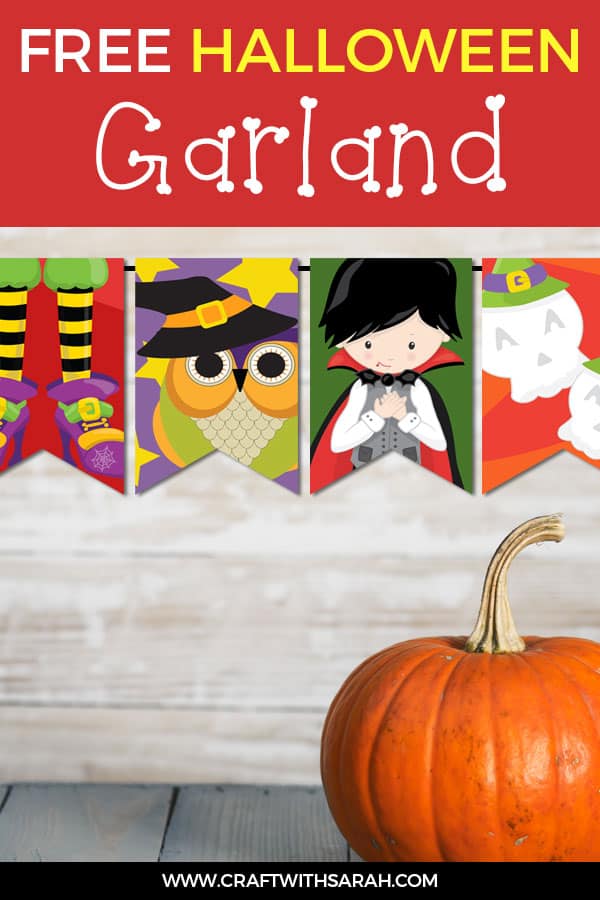 Free printable Halloween bunting to download
I know that you want to throw the BEST Halloween party, and a huge part of that is having matching decorations!
With that in mind, I've used the same graphics set that I've used for my other Halloween party printables so that you can print out several different types and have a matching set!
Why not combine these cupcake toppers with my treat bag toppers, pumpkin poop treat bags, Halloween lunchbox jokes for kids or even this Halloween coloring page?
Oh, and don't forget the Halloween cupcake toppers of course!
I hope that you enjoy this Halloween bunting and it helps to spooky-ify up your house this October 31st!
Happy Halloween!
Sarah x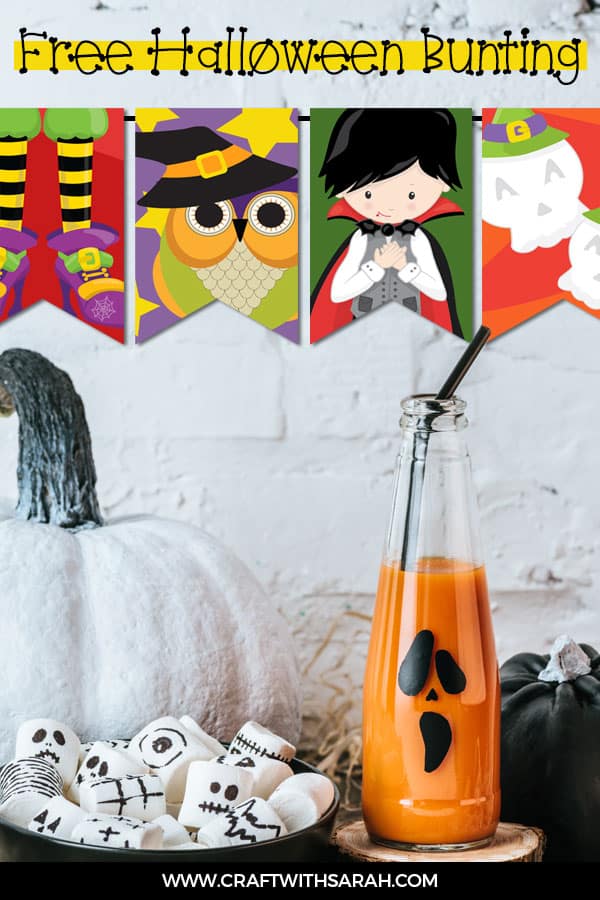 Download 'Free Printable Halloween Bunting'
Enter your 'Craft With Sarah' password to download this free printable.
Don't know the password?
If you have signed up before but can't remember the password, look through your emails for one from sarah@digitaldesignmastery.com as I include the password in all of the emails that I send.
If you can't find it, that's not a problem – just sign up again using the orange button above.