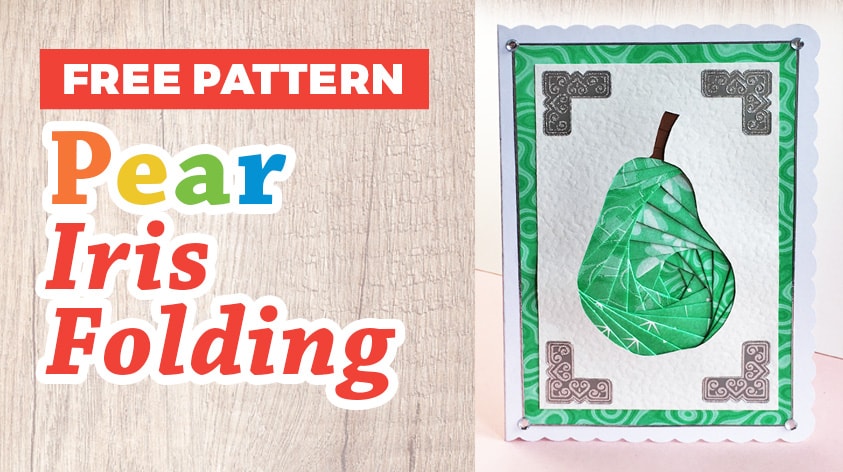 Free Pear Iris Folding Pattern
Updated on August 11th, 2019
A free pear iris folding pattern for you to download.
Embrace the healthy lifestyle with this fresh, juicy pear iris folding pattern.
This is a simple iris folding pattern that's perfect for beginners.
If you're new to iris folding then check out the video below for a step-by-step guide.
You can jazz up your handmade card by using different shades of green for each of the four sides to the pattern spiral.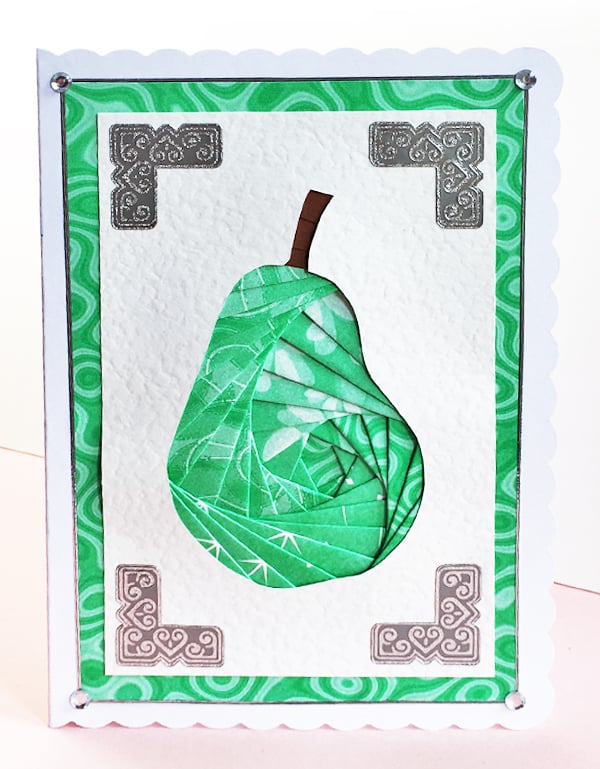 I used four different patterns from the same Papermania paper set so that they all have the same green colours, but different patterns.
To finish the card, I mounted the iris folding panel onto a larger piece of the same scrapbook paper and stuck it to a white A5 scallop-edge card blank.
Finally, I added some silver peel-off stickers and gemstones for that all-important bit of sparkle!
I hope that you enjoy making your pear handmade cards with this fruit iris folding template.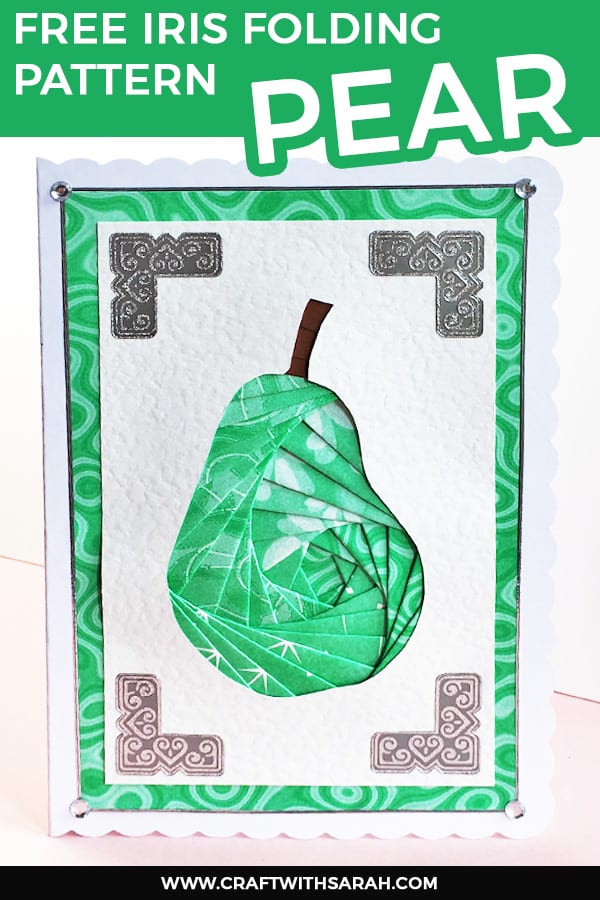 Download 'Free Pear Iris Folding Pattern'
Enter your 'Craft With Sarah' password to download this free printable.
Don't know the password?
If you have signed up before but can't remember the password, look through your emails for one from sarah@digitaldesignmastery.com as I include the password in all of the emails that I send.
If you can't find it, that's not a problem – just sign up again using the orange button above.