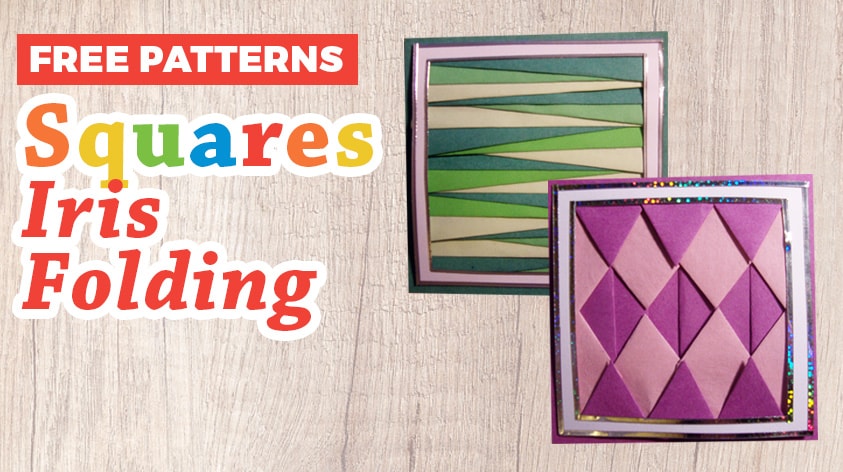 Free Iris Folding Squares Patterns
Published on September 8th, 2019
Sometimes the simple patterns are the best – and that's just the case with these two square iris folding patterns.
Practice your fancy folding techniques with this quilt-inspired templates.
Want the free printable? Scroll to the bottom of this post to download it!
I like these patterns as they can be done in any colours, so you can be really creative in your colour choices – or use them to finish off all your random scraps and odds-and-ends of papers!
These cards are ideal for clearing out your paper stash to make room for some lovely new papers!
Iris Folding Square – Design 1
This design is the easiest of the two to fold.
It doesn't have the traditional iris folding 'swirl', but the actual folding technique is the same.
Simply fold your paper strips and stick them along your cutout following the pattern, just like you would with any other iris folding pattern.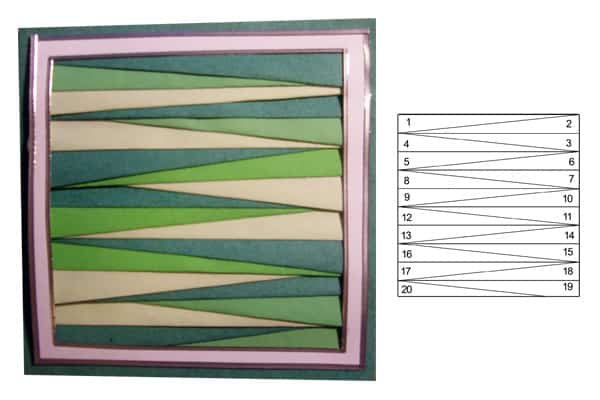 Iris Folding Square – Design 2
This square iris folding pattern is a little more complex.
It probably comes more under 'fancy folding' than iris folding.
Instead of simply folding your paper strips in half, you nee to fold them into triangle shapes to complete the diamond shapes on the template.
The concept is still the same, you just need to be a little more creative in your folding as the papers are folded to more than one line on the pattern.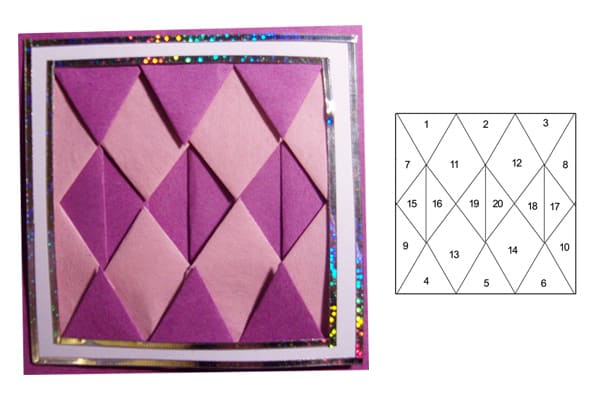 Download iris folding square template
Use the box below to download your free square iris folding template.
Don't forget to check out all my other free iris folding patterns as well!
Happy crafting,
Sarah x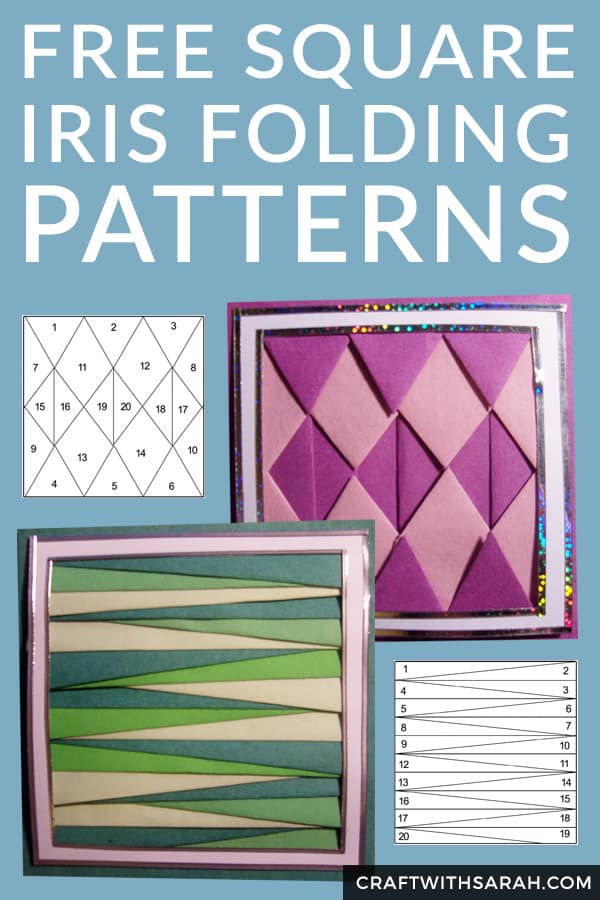 Download 'Free Iris Folding Squares Patterns'
Enter your 'Craft With Sarah' password to download this free printable.
Don't know the password?
If you have signed up before but can't remember the password, look through your emails for one from sarah@digitaldesignmastery.com as I include the password in all of the emails that I send.
If you can't find it, that's not a problem – just sign up again using the orange button above.