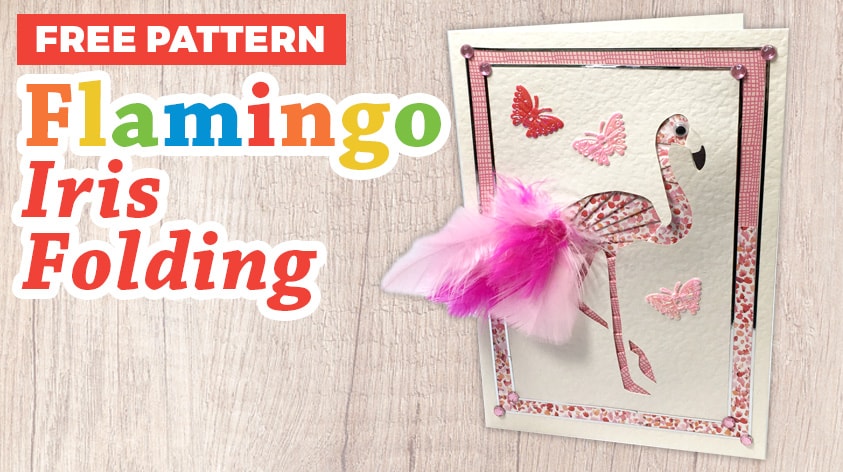 Flamingo Iris Folding Pattern
Published on January 5th, 2020
Be pretty in pink with this free flamingo iris folding pattern. Flamingos are super popular right now – jump in on the craze by crafting your own handmade flamingo greetings card.
Please note that some of the links included in this article are affiliate links, which means that if you click through and make a purchase I may receive a commission (at no additional cost to you). You can read my full disclosure at the bottom of the page.
Want the free printable? Scroll to the bottom of this post to download it!
Pretty in pink flamingo handmade card
This is a great pattern to really go to town on with your embellishments and extreme pink-ness!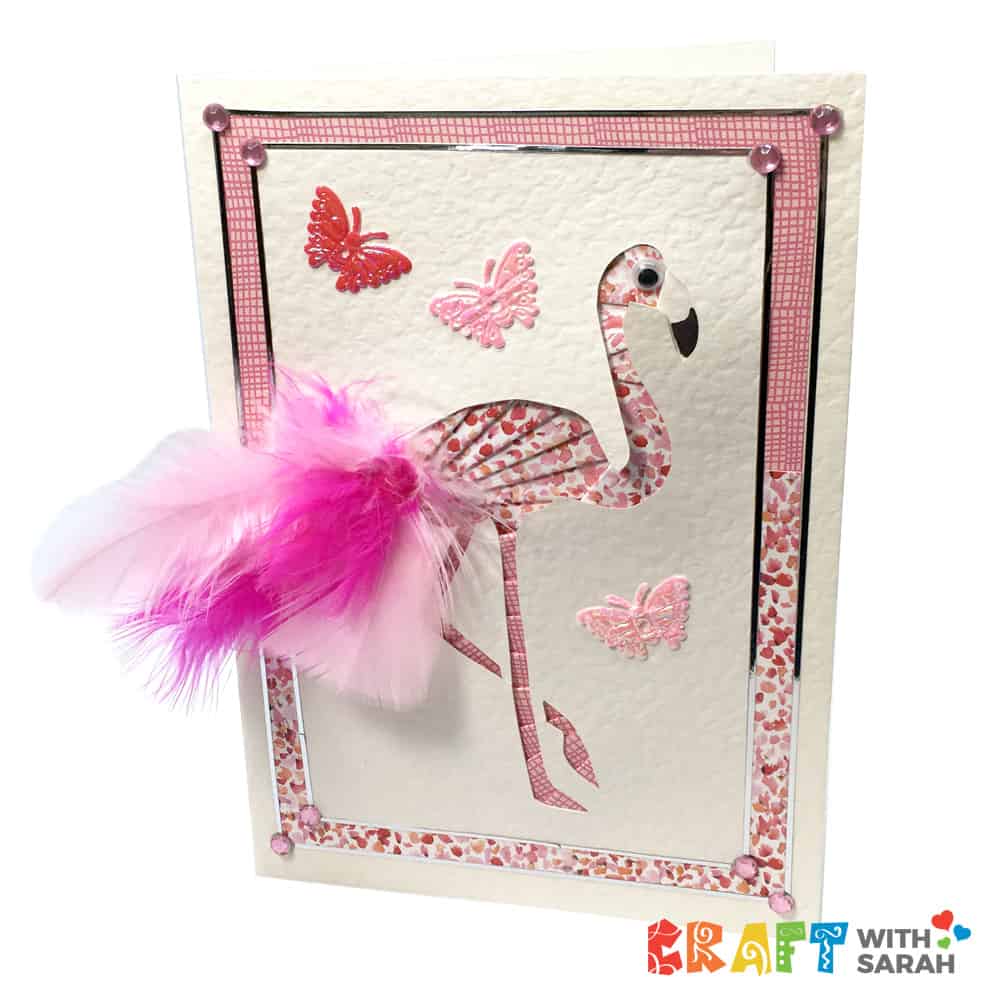 How to make a flamingo handmade card
I started with an A5 off-white hammered card and then creating a two-tone background by mixing two papers from Dovecrafts' fabulous Kiss & Makeup 6×6 inch paper set.
One of the great things about using paper packs is that all the colours coordinate in the different pattern designs so you can mix-and-match them on your card to create a lovely effect.
Iris folding instructions
The iris folding flamingo was completed following the free pattern which you can download from the box at the bottom of this page.
Check out the video below for how to do iris folding.
Flamingo card embellishments
Adding all of the finishing touches to this flamingo card was really fun.
I *may* have gone a little bit overboard with the feathers… but… really, can you EVER have too much pink on a card? 🙂
Two shades of feathers, satin butterfly embellishments, silver peel-off stickers and pink flat-backed gemstones were all used to create my finished card.
I hope that you enjoy it, and I hope that this flamingo card making pattern comes in useful to you!
Happy crafting,
Sarah x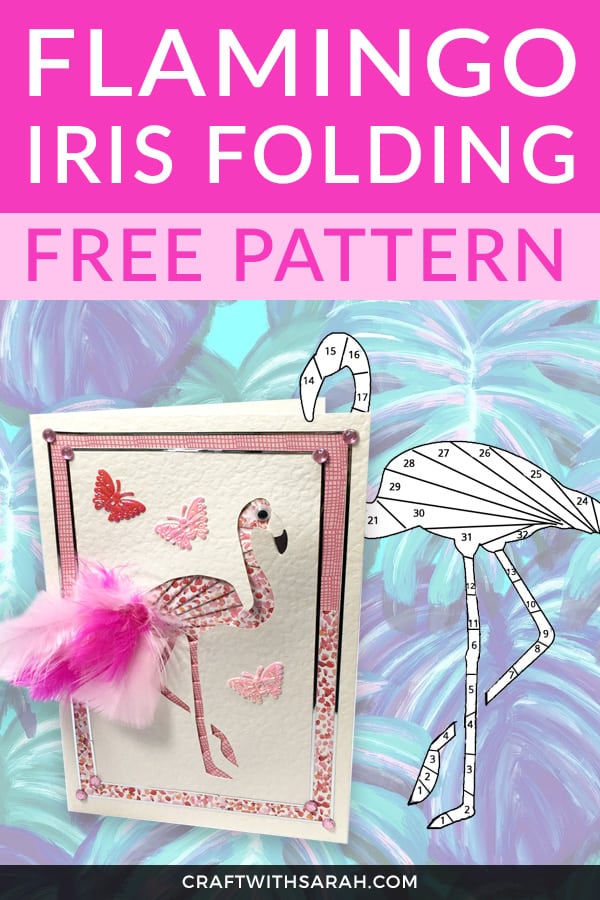 Download 'Flamingo Iris Folding Pattern'
Enter your 'Craft With Sarah' password to download this free printable.
Don't know the password?
If you have signed up before but can't remember the password, look through your emails for one from sarah@digitaldesignmastery.com as I include the password in all of the emails that I send.
If you can't find it, that's not a problem – just sign up again using the orange button above.