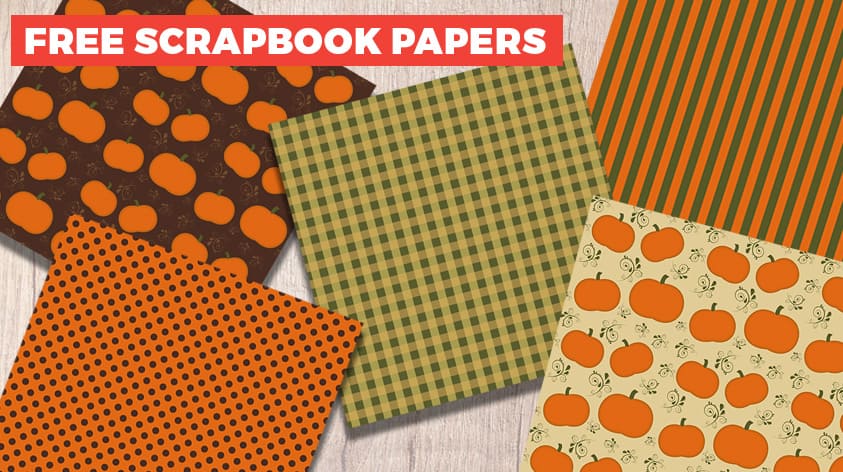 Fall Pumpkins Scrapbook Papers
In celebration of fall and all the lovely colours that it brings to nature, I've designed a set of fall-themed scrapbook papers for you to download.
It's feeling more like autumn outside now. My summer dog walks have been replaced with colder treks through the wonderfully crunchy fall leaves on the floor and that lovely autumn smell is in the air.
My little dogs love running through the leaves and digging through them so they are enjoying their walkies at the moment.
Want the free printable? Scroll to the bottom of this post to download it!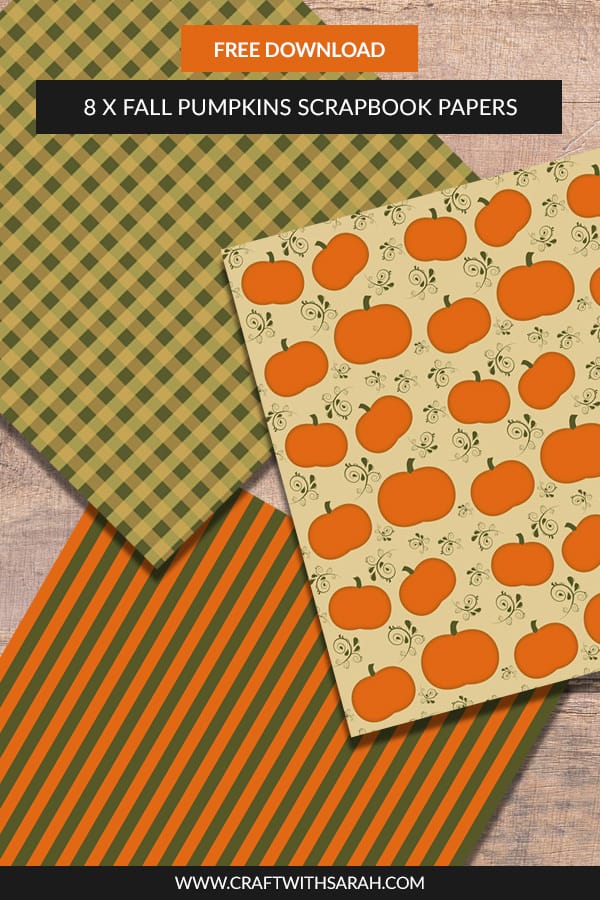 Please note that some of the links included in this article are affiliate links, which means that if you click through and make a purchase I may receive a commission (at no additional cost to you). You can read my full disclosure at the bottom of the page.
Autumn is probably my favourite season. The temperature isn't too hot, or too cold, and I love to look at the powerful changing nature whenever I go outside.
Plus it's Halloween in a couple of weeks, which means it's fancy dress time for me and the dogs!
(and of course that also means it's Halloween craft project time!)
Every year we go on a group dog walk for Halloween organised by the dog rescue I volunteer for. It's so much fun dressing up and looking at all the other doggies in their creative costumes.
Last year my dogs were dressed up as pumpkins – aren't they just the cutest?
Love pumpkins like I do? Check out this cute pumpkin card.
I was so happy to find these pumpkin dog jumpers in Poundland! They were a little on the small side, but for £1 each you really can't complain!
I'm still undecided what to dress them up as this year… any ideas? I would LOVE to dress them in this costume but there's NO WAY they would let me!
Free Fall pumpkin scrapbook papers
Okay okay, I'll stop talking about my dogs now. Maybe… 😉
After all, you're here for the free scrapbook papers – so… there isn't too much more to read before you can go grab them!
Enter your freebie library password in the form at the bottom of this page, or sign up with your email address to get your fall pumpkins scrapbook papers.
Each of the papers uses coordinating colours in green, brown, orange and yellow. This means that you can mix-and-match the papers in your scrapbook pages or craft projects and have the colours all match up perfectly.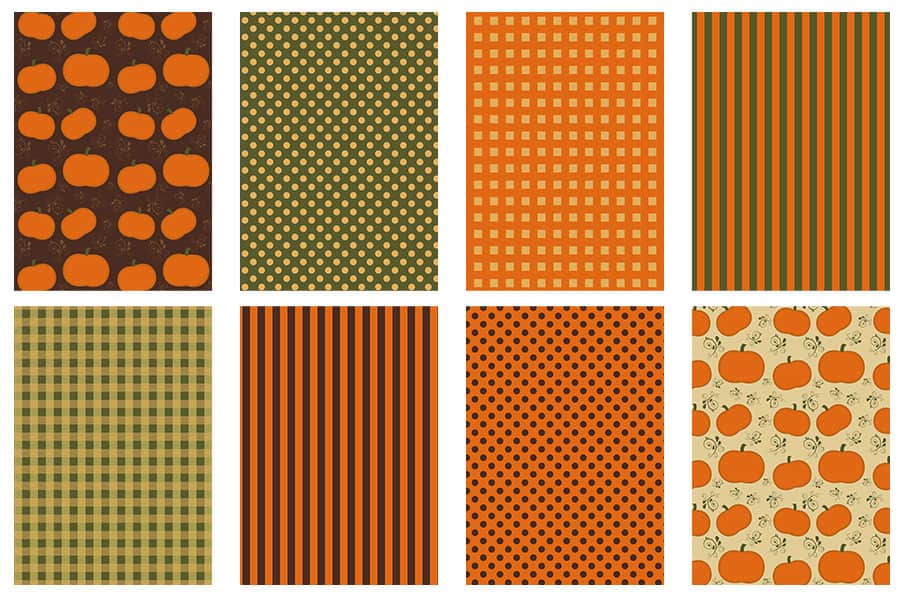 Each paper is 12×12 inches in size, 300dpi resolution and saved as a png.
You might also like these free Spooky Spider Web Scrapbook Papers.
These papers are completely free to download – simply fill out the instructions on the box below to save them to your computer.
More pumpkin & fall scrapbook papers
If you like these halloween papers, you might also like these fall & autumn themed paper collections for your craft projects:
Terms of use for Fall Pumpkins Scrapbook Papers:
You may print these files for your own personal use.
You must not sell the files as-is or give them away to anyone else.
If you wish to share the files with someone, give them the link to https://www.craftwithsarah.com – do NOT send them the downloaded files directly.
You may use these papers to create your own digital products.
You may sell physical handmade cards that you make from these backgrounds.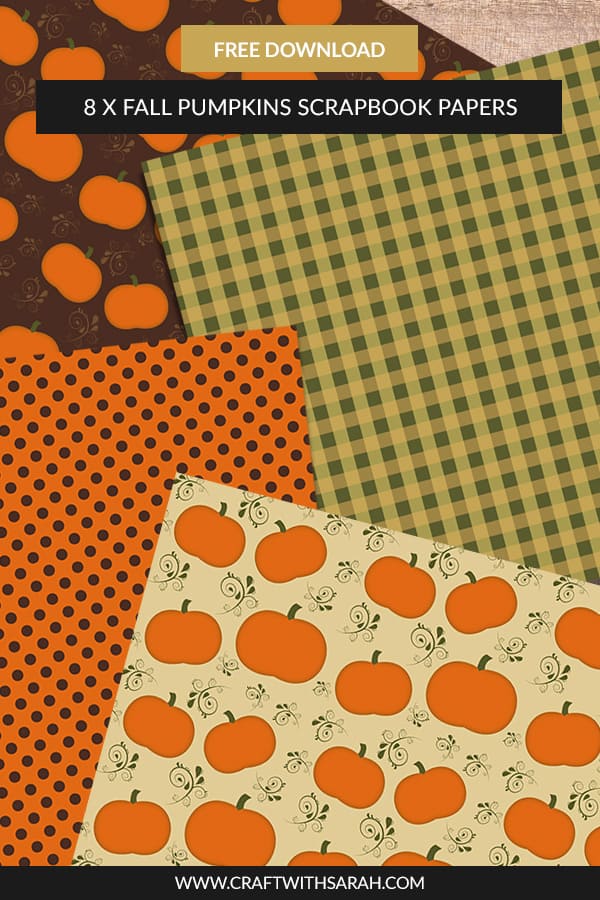 Download 'Fall Pumpkins Scrapbook Papers'
Enter your 'Craft With Sarah' password to download this free printable.
Don't know the password?
If you have signed up before but can't remember the password, look through your emails for one from sarah@digitaldesignmastery.com as I include the password in all of the emails that I send.
If you can't find it, that's not a problem – just sign up again using the orange button above.