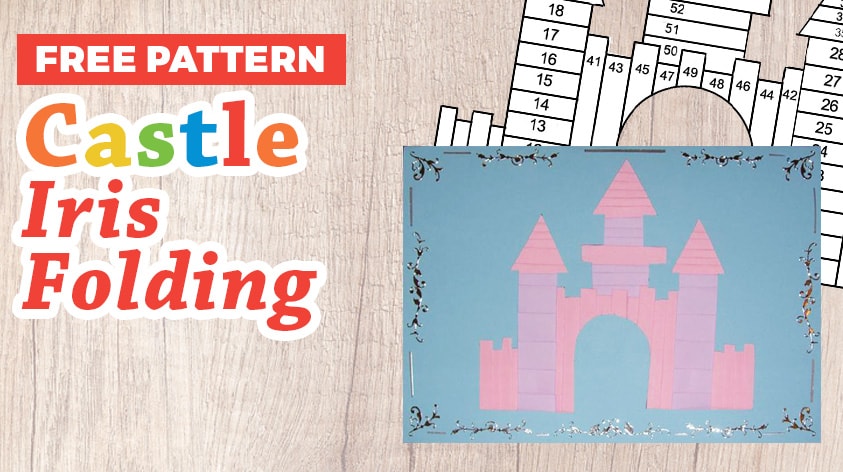 Fairy Castle Iris Folding Pattern
Published on August 26th, 2019
Make a gorgeous fairy tale birthday card with this free fairy castle iris folding pattern.
Perfect for your little princess or prince!
Want the free printable? Scroll to the bottom of this post to download it!
Fold the pattern in pinks and purple for the perfect princess castle, or try greys, blues or even rainbow colours for less of a girly, feminine look.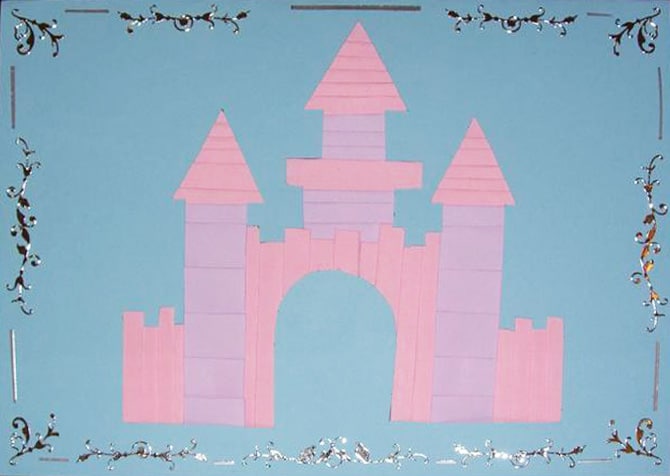 Sorry this isn't the greatest photo, I gave the card away before I could take a better one! I'll make it again soon and update the post when I've got better pics. 😀
This is a more complex iris folding pattern than what I would normally post.
It doesn't follow the traditional 'spiral' folding pattern that's common on iris folding patterns.
Instead, the folds are aligned so that they look like the bricks and stonework on the outside of the fairytale castle.
It might take a little bit of practice to get used to this way of folding, as in places you will need to fold the paper strips more than once to follow the pattern, however once you've done a couple of folds then the rest will be easy!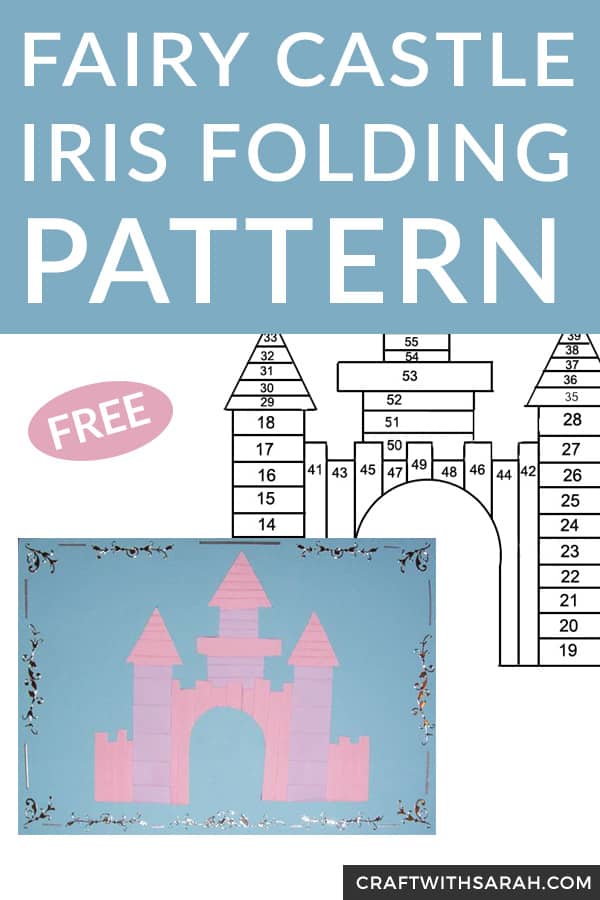 Download 'Fairy Castle Iris Folding Pattern'
Enter your 'Craft With Sarah' password to download this free printable.
Don't know the password?
If you have signed up before but can't remember the password, look through your emails for one from sarah@digitaldesignmastery.com as I include the password in all of the emails that I send.
If you can't find it, that's not a problem – just sign up again using the orange button above.