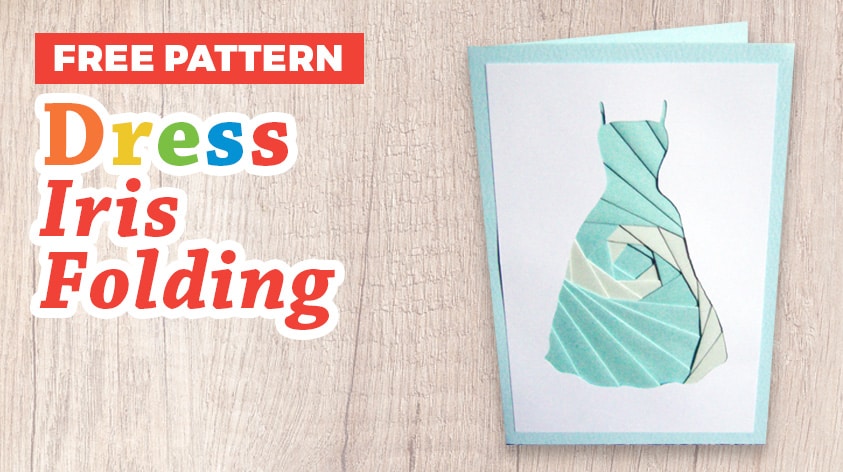 Free Dress Iris Folding Pattern
Published on August 17th, 2019
Get folding for your fashion-loving friends with this free dress iris folding pattern.
I designed this pattern to be a summer dress style, but it would also work well done in deeper colours such as red or black for a cocktail-style evening dress.
Want the free printable? Scroll to the bottom of this post to download it!
Please note that some of the links included in this article are affiliate links, which means that if you click through and make a purchase I may receive a commission (at no additional cost to you). You can read my full disclosure at the bottom of the page.
For an extra-special appearance you could try folding using patterned paper. I think a thin origami paper with a delicate floral pattern would look great.
In fact, papers like this could be perfect!
If you're making a card for someone with a summer birthday then that could be the perfect paper combination (or perhaps try this summer-themed birthday card instead?).
Some of these products could be used on your card:
The dress iris folding pattern is A6 size so it fits well on smaller cards.
To use it on larger cards you could print it at a larger size using your favourite printing program on your computer.
Alternatively, you could it as part of your larger card front and make up the rest of the space with different craft papers, embellishments or sentiments.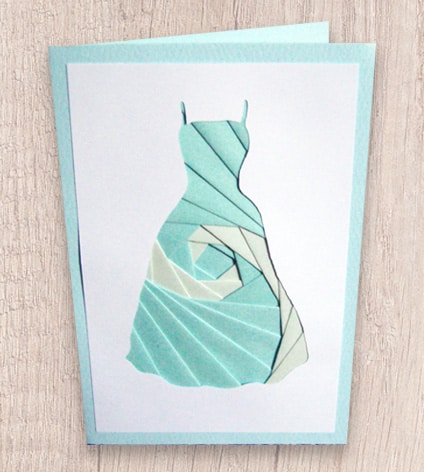 I love this pattern because it can be used for so many different occasions.
It's not only ideal for birthday cards, but could also work for 'Will you be my bridesmaid' cards (especially if you fold it in your wedding colours!), good luck cards, thank you cards or general note cards.
If you are new to iris folding and would like a bit of a helping hand, watch the video below for some step-by-step iris folding instructions.
Iris folding takes a little bit longer than some other card making techniques, but the end result is absolutely worth it.
Once you've made a couple of iris folding cards, you'll never stop wanting to fold!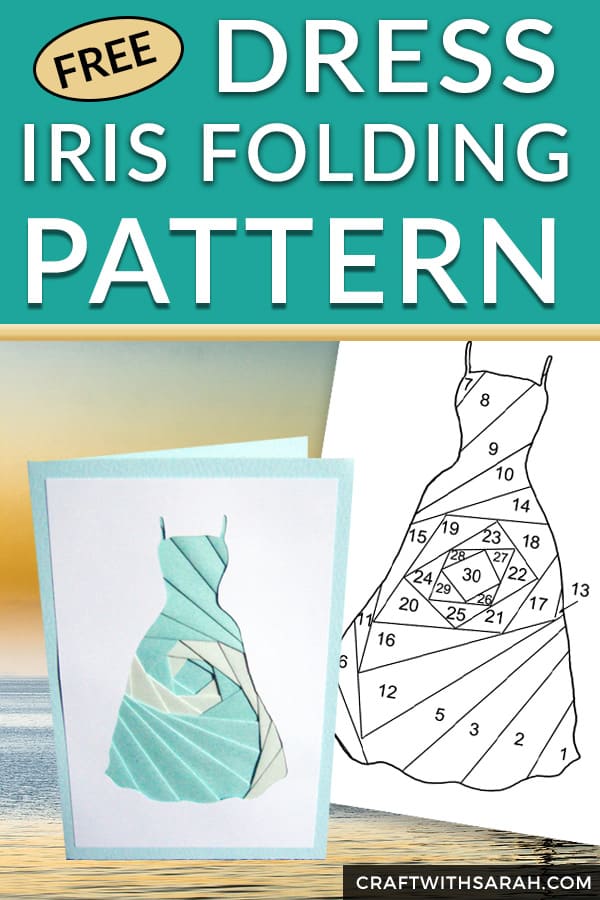 Download 'Free Dress Iris Folding Pattern'
Enter your 'Craft With Sarah' password to download this free printable.
Don't know the password?
If you have signed up before but can't remember the password, look through your emails for one from sarah@digitaldesignmastery.com as I include the password in all of the emails that I send.
If you can't find it, that's not a problem – just sign up again using the orange button above.