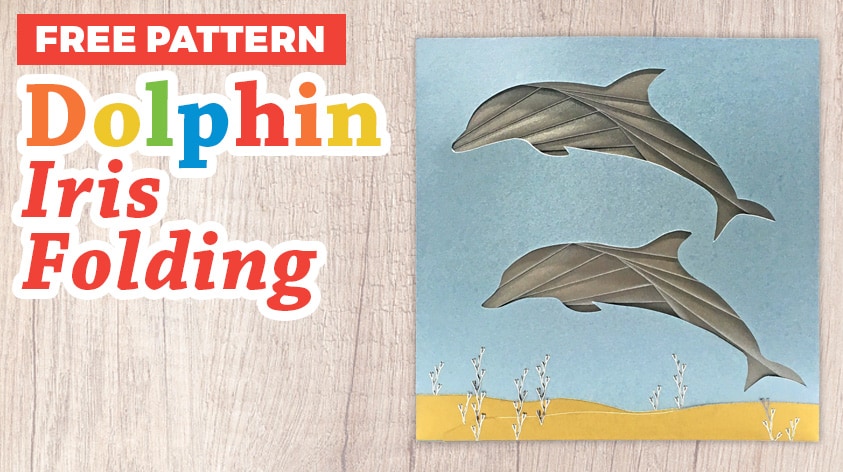 Dolphin Iris Folding Pattern
Updated on January 19th, 2020
Craft your way to the ocean with this free dancing dolphin iris folding pattern.
I love watching dolphins in the wild. They are so majestic and friendly, and intelligent too!
If you know someone who loves dolphins too, then why not make them a handcrafted dolphin greetings card for their next birthday?
Please note that some of the links included in this article are affiliate links, which means that if you click through and make a purchase I may receive a commission (at no additional cost to you). You can read my full disclosure at the bottom of the page.
Want the free printable? Scroll to the bottom of this post to download it!
DIY dolphin handmade card
It's difficult to tell in the photo, but this card is SO pretty in real life because every part of it is shimmery.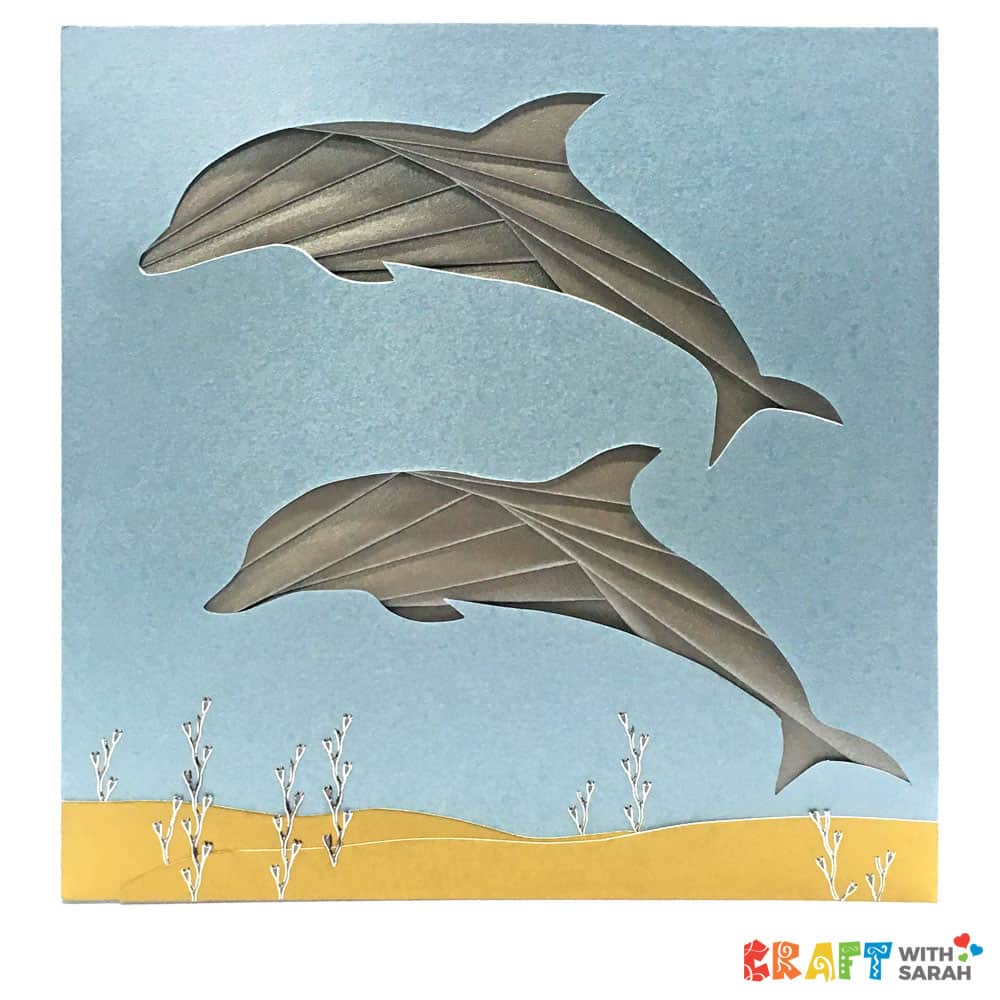 I used a pale blue shimmer-effect card for the base (this is similar), gold card for the sand at the bottom, shimmery silver paper for the dolphins and silver peel-off stickers to form the "coral" at the bottom of the card.
I may have done a bit of a craft fail with the sand though… as dolphins don't swim all the way to the bottom of the ocean! Whoops!
When I showed my husband the card, he said I should have done dark blue waves at the bottom instead of sand so that it looked like the dolphins were jumping out of the ocean with the main card as the sky rather than water.
Ahh well, you live and learn, and it's still a pretty card 😀
Iris folding dolphin template
This free iris folding dolphin pattern is perfect for you if you are new to iris folding as it's a very simple pattern with only 11 folds per dolphin.
You can double up the dolphins like I did to put two on your card, or just use one of them to make it an easier project.
Check out the video below for how to make an iris folding card.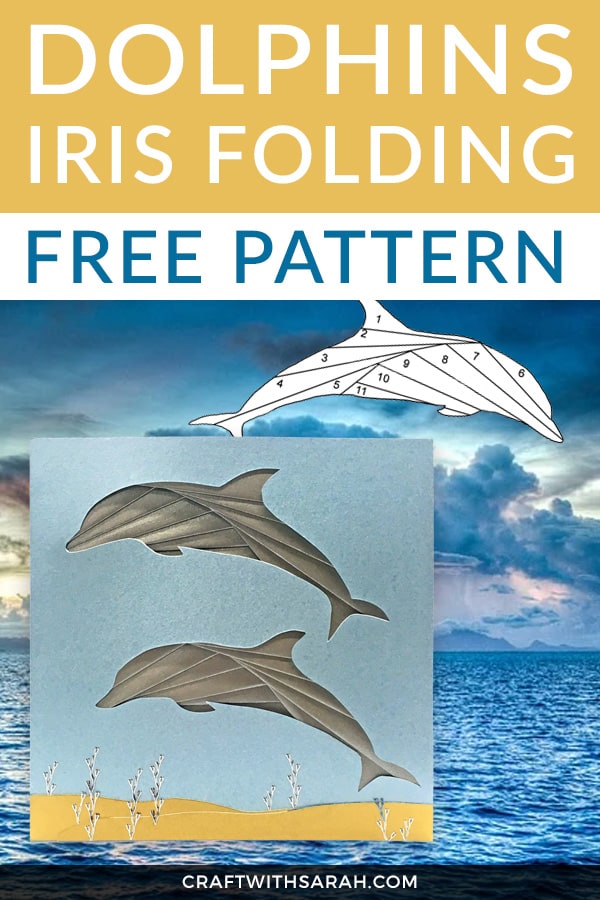 Download 'Dolphin Iris Folding Pattern'
Enter your 'Craft With Sarah' password to download this free printable.
Don't know the password?
If you have signed up before but can't remember the password, look through your emails for one from sarah@digitaldesignmastery.com as I include the password in all of the emails that I send.
If you can't find it, that's not a problem – just sign up again using the orange button above.