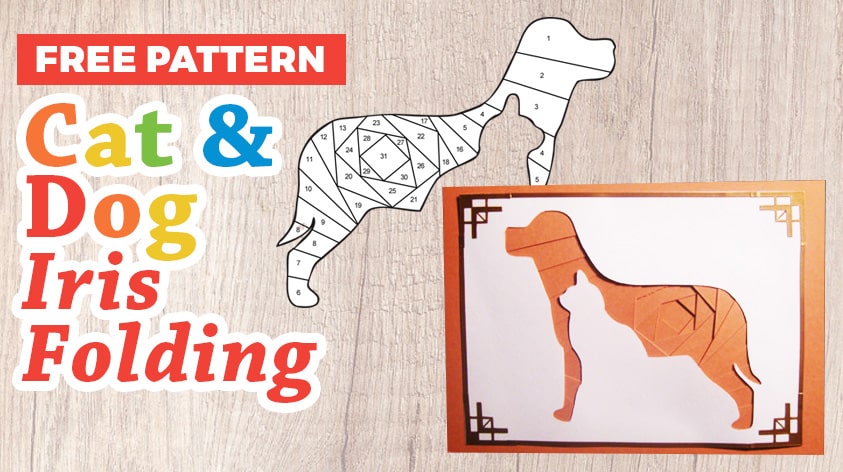 Cat & Dog Iris Folding Pattern
Updated on September 5th, 2019
Do you prefer cats or dogs? With this cat & dog iris folding pattern, you don't have to choose – you get them both!
If you're an animal lover then this is a great iris folding pattern for you.
Want the free printable? Scroll to the bottom of this post to download it!
The pattern comes in two sizes on the free printable so you can choose which one you want to make.
I used the smaller pattern to create an A6 sized card which you can see below.
I didn't have any suitable coloured card to fold the dog, so I use a brown/copper coloured card instead.
You can do iris folding with card, you just don't need to fold the strips of card as they would be too thick.
It means the pattern isn't quite as defined once you've finished folding, but as you can see from the photo, you can still see the iris folding swirl.
I think this pattern would look amazing folded with some brown handmade paper as it will look really fluffy – just like a real dog!
I've just realised that I've got some white-and-black polka dot paper in my craft stash.
I might make up another card and use that one – then it will look like a Dalmatian!
To finish the card, I mounted the white card that I did the folding on to an A6 card made from the same card that I used for the folding.
Copper coloured peel-off stickers around the corners and edge added a nice finishing touch and a much-needed bit of sparkle.
All handmade cards should have some sparkle on them, right? 🙂
Happy crafting,
Sarah x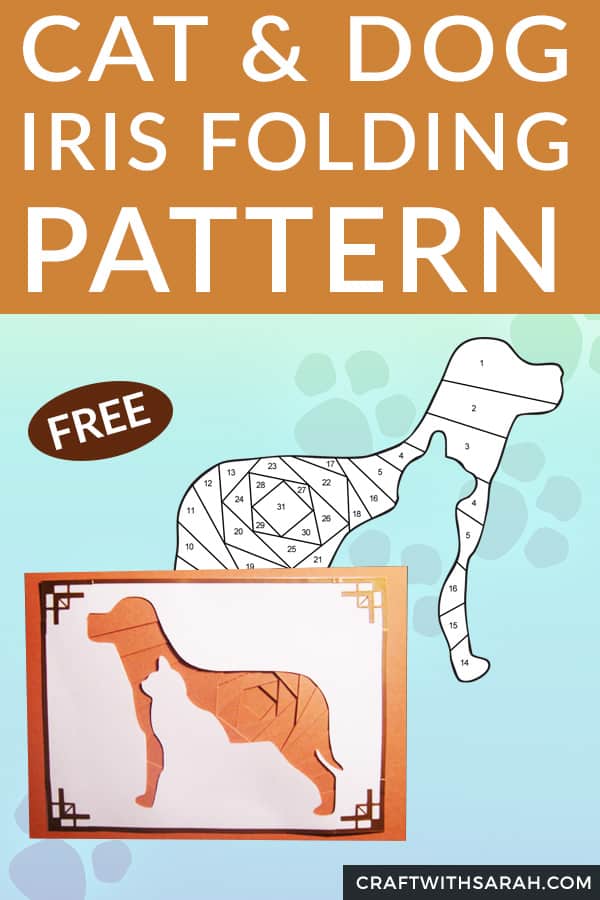 Download 'Cat & Dog Iris Folding Pattern'
Enter your 'Craft With Sarah' password to download this free printable.
Don't know the password?
If you have signed up before but can't remember the password, look through your emails for one from sarah@digitaldesignmastery.com as I include the password in all of the emails that I send.
If you can't find it, that's not a problem – just sign up again using the orange button above.