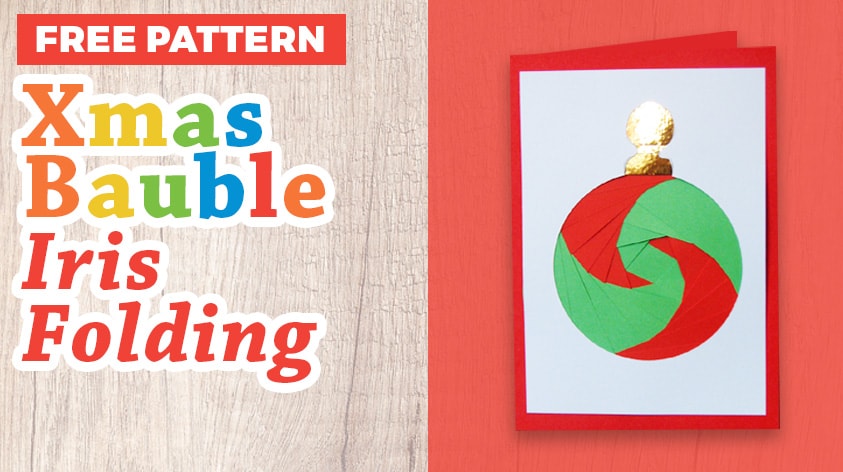 Christmas Bauble Iris Folding Pattern
Updated on August 19th, 2019
Celebrate Christmas with this lovely traditional Christmas bauble iris folding pattern.
This is the perfect pattern for iris folding beginners as it's a fairly simple pattern with a beautiful folded swirl.
One of the great things about this bauble iris folding template are that you can use endless colour combinations to create different and unique iris folding Christmas cards.
I used green and red for the card that I made, but you could use any number of different colours to create something special that the recipient will love.
Choose from using two colours (like I did), or you just stick to one – or go all-out and use four different colours for the ultimate luxury bauble design!
Using gold mirror-card for the top part of the pattern gives a great effect, but if you don't have any then yellow, orange or brown would be suitable alternatives.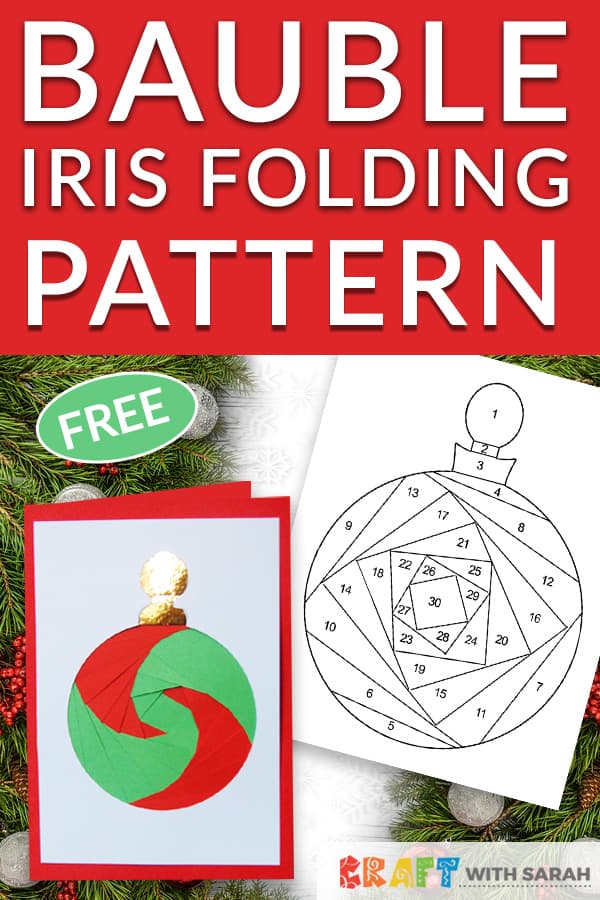 Download 'Christmas Bauble Iris Folding Pattern'
Enter your 'Craft With Sarah' password to download this free printable.
Don't know the password?
If you have signed up before but can't remember the password, look through your emails for one from sarah@digitaldesignmastery.com as I include the password in all of the emails that I send.
If you can't find it, that's not a problem – just sign up again using the orange button above.
You might also like...