Pastel Clouds Scrapbook Papers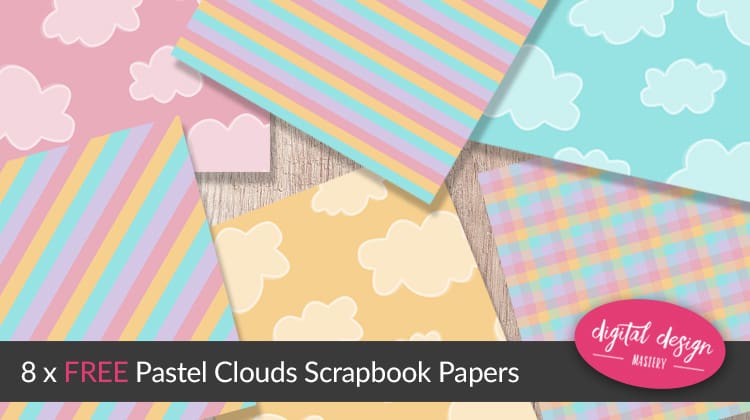 I'm going to start this post with a little bit of an apology because I haven't posted any new crafting freebies since unicorn week ended a couple of weeks ago.
I aim to publish at least one freebie per week, however a couple of weeks ago I hurt my back and it's been too painful for me to sit at my computer for long periods of time, so unfortunately I haven't been able to do any craft design for a while.
Luckily I am on the mend now, so I'm slowly easing myself back into computer work and designing printables. Here's what I have to show for today's efforts!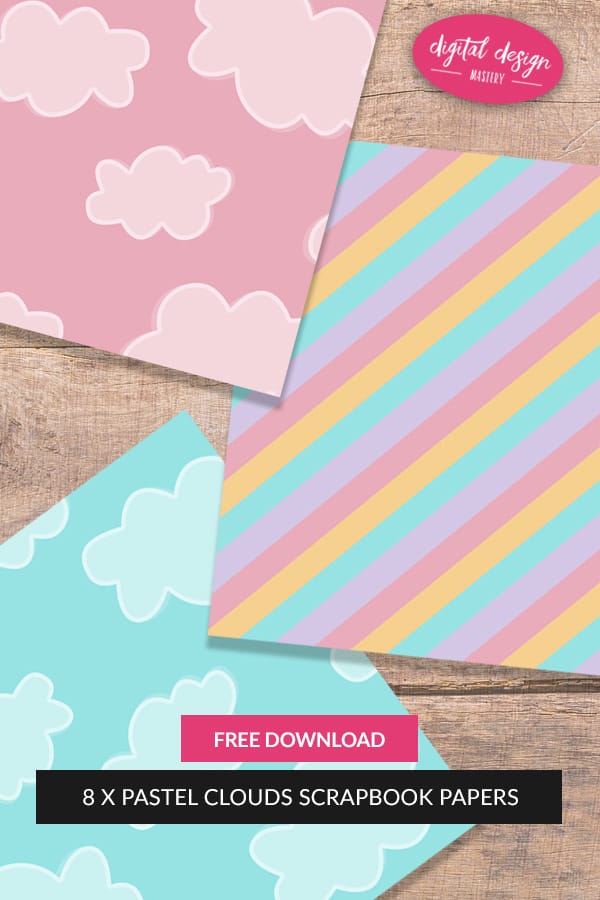 Pastel rainbow scrapbook papers
There are eight different paper designs which all use the same unicorn-style pastel rainbow colour palette for consistency. This means that you can mix-and-match the papers in your scrapbook pages or craft projects and have the colours all match up perfectly.
Each paper is 12×12 inches in size, 300dpi resolution and saved as a jpg.
These papers are completely free to download – simply fill out the instructions on the box below to save them to your computer.
Get the free scrapbook papers:
I hope that you enjoy these scrapbook papers, and I can't wait to share more free printables with you soon. 🙂
Terms of use for Pastel Clouds Scrapbook Papers:
You may print these files for your own personal use.
You must not sell the files as-is or give them away to anyone else.
If you wish to share the files with someone, give them the link to https://www.craftwithsarah.com – do NOT send them the downloaded files directly.
You may use the four striped papers to create your own digital products but NOT the papers with clouds on.
You may sell physical handmade cards that you make from these backgrounds.
P.S. Before you go, don't forget to check out my other scrapbook paper collections.