"Mint To Be" Printable Sweet Topper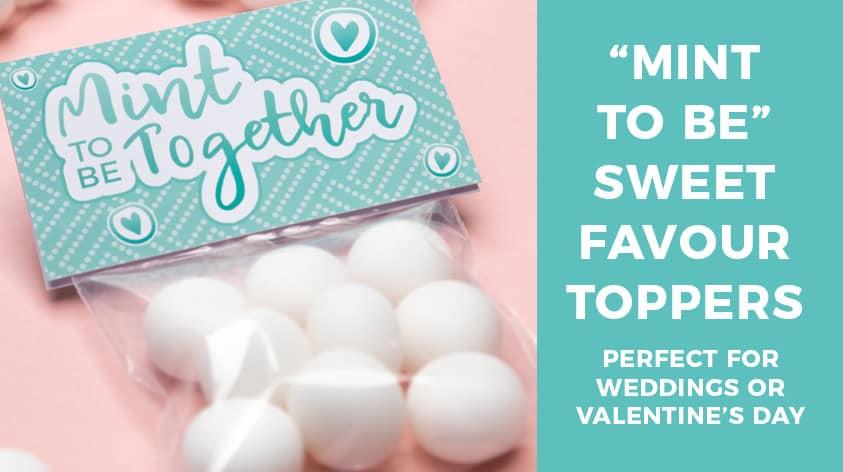 Are you and your partner simply "Mint to be Together"? This cute sweet bag topper makes a lovely mini-gift for Valentine's Day. It could even be used for DIY wedding favours!
I love a good play on words, so for Valentine's Day this year I've made loads of these "Mint to be" bags to take in to work with me and share out with my colleagues.
Using miniature grip-seal bags meant that I could put these favour bags together really quickly. One bag of mint imperials from the supermarket was enough to fill about 15 bags, making these a very affordable Valentine's Day favor idea.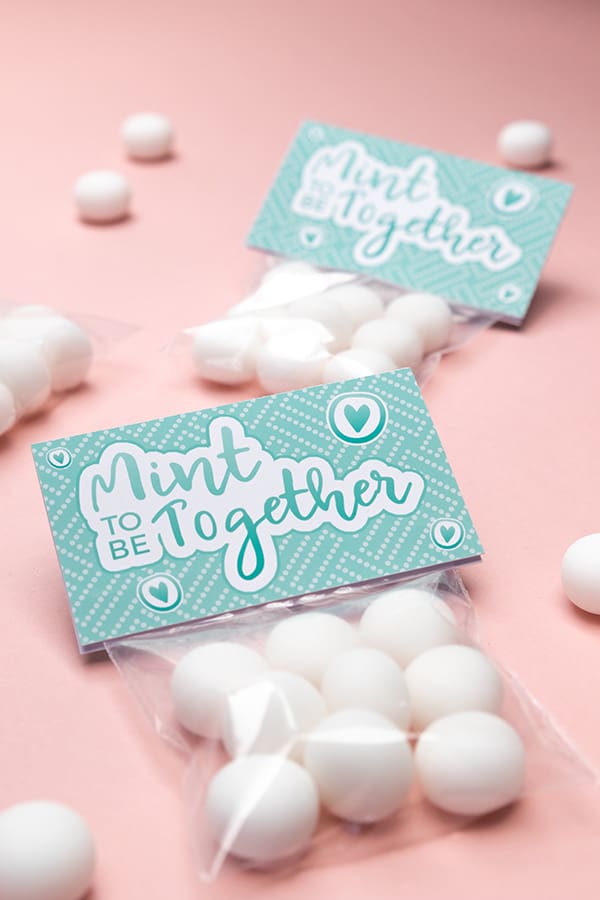 These "Mint to Be" sweet bag toppers have been designed with six on one A4 sheet of paper, so you can print out several at the same time.
This is perfect for creating wedding favours or Valentine's Day gifts for your children's school class or friends as you can print off lots at once to save paper.
Simple cut out each topper, fold it down the middle and then stick it to the top of your bag of sweets.
I used double-sided tape, but you could also staple the toppers on to the bags.
Download "Mint to Be" sweet favor bag toppers