Magic Reindeer Food Printable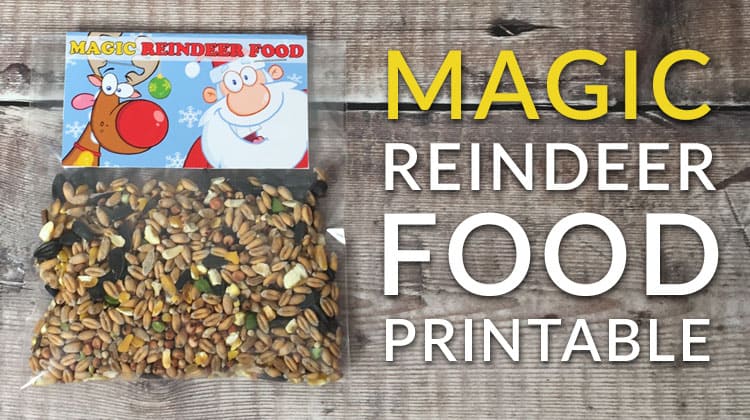 It's Day 14 of my "Crafty Advent Calendar" where I'm revealing one new FREE craft printable every day for 25 days.
Today's project is a fun quick craft for your children or grandchildren to enjoy on Christmas Eve to help Santa's reindeer find their home.
Top tip: Make sure you don't miss a single day of the "Crafty Advent Calendar" by signing up here.
What is magic reindeer food?
Magic reindeer food has become popular over the past few years as a Christmas Eve tradition.
Children sprinkle the magic reindeer food over their lawn on Christmas Eve so that the moonlight will shine on it and tell Santa's reindeer where to find their house.
It's a lovely way to get children extra excited about Christmas, and get them looking forward to Santa's visit in the night.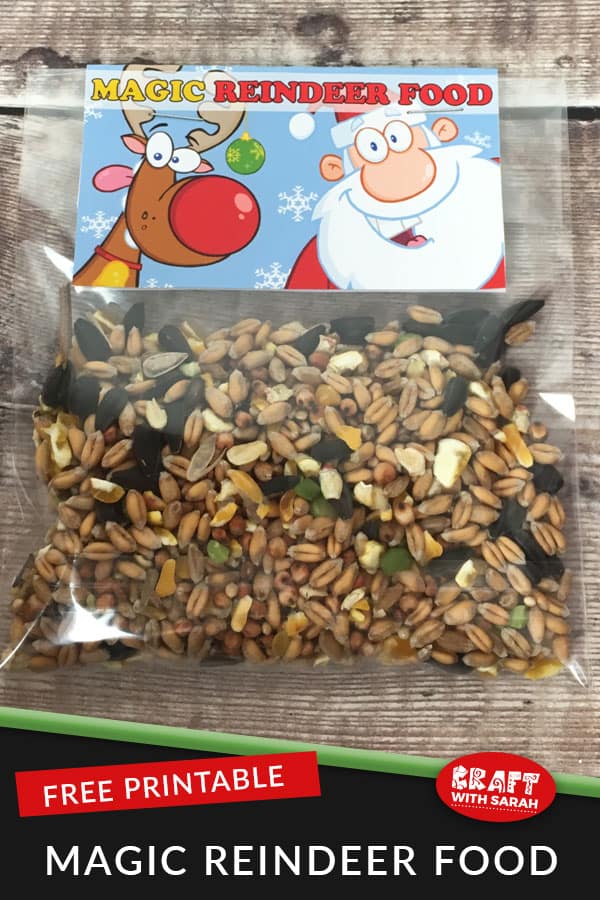 How to make magic reindeer food
It's really simple to make magic reindeer food.
Just print the free printable, cut it out and staple or stick it to a little bag that you've filled with bird seed or similar.
If you are making magic reindeer food, please please PLEASE don't put any glitter it your packets.
Glitter can be extremely harmful to wildlife – even food-safe or biodegradable glitter – so please don't put it in your magic reindeer food.
Instead, just fill the packets with bird seed and perhaps some oats.
I used a mixed pack of birdseed which comes in all different colours. You can say that this is so that all the reindeer can see the house as the moonlight will shine on each different colour and make them light up just like fairy lights or Christmas lights but only reindeers can see it.
Magic reindeer food poem
The magic reindeer food poem on the back of the design is as follows:
Sprinkle on the lawn at night,
The moon will make it sparkle bright.
As Santa's reindeers fly and roam,
This will guide them to your home.
Get the free magic reindeer food printable:
Do you want 25 Festive Freebies? Click here.