Free Unicorn Decoupage Printable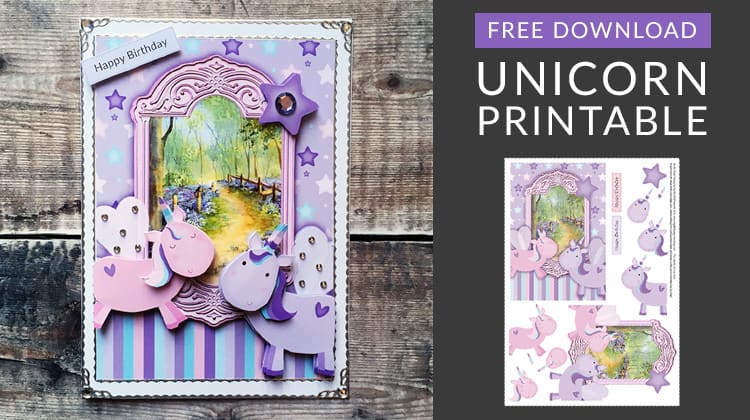 Updated on July 25th, 2019
Unicorn Decoupage Card Printable
It's already Day 6 of unicorn week – where has the week gone? Today's project is a cute unicorn decoupage printable for making handmade cards.
Easy unicorn themed craft project
Follow these instructions to make your own unicorn handmade greetings card.
Note: Some of the links included in this article are affiliate links, which means that if you click through and make a purchase I may receive a commission (at no additional cost to you).
You will need…
Free unicorn decoupage printable (available in my free resource library — get the password at the bottom of this post)
Glossy photo paper to print on
7×5 inch white card blank
Craft knife or paper trimmer and scissors
3D foam pads
Double sided tape
Silver peel-off stickers
Silver flat-backed gemstones
How to make a unicorn handmade card
Step 1
Print the free decoupage sheet onto glossy photo paper or your favourite decoupage paper and then cut out all of the elements.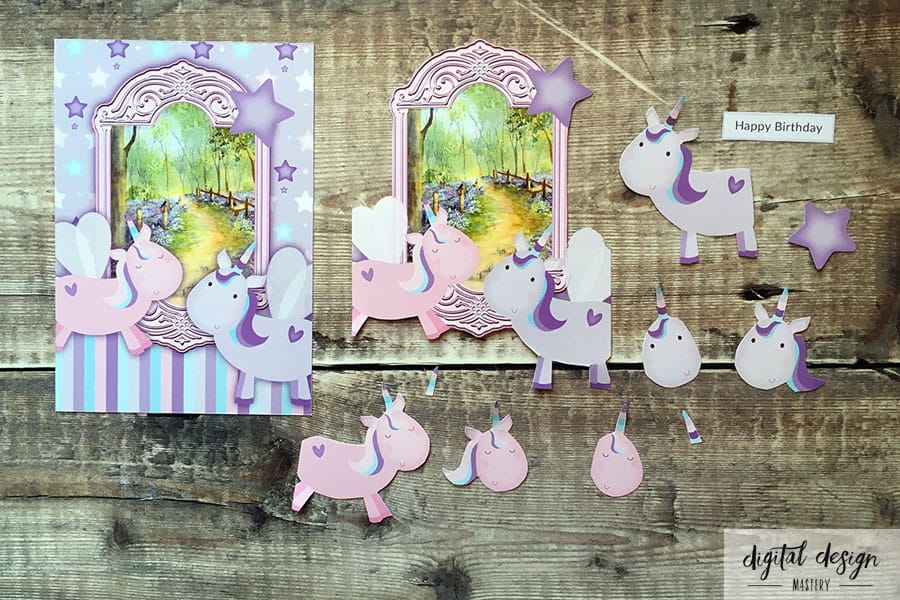 Step 2
Stick the card front to the middle of a 7×5 inch card front using double-sided tape.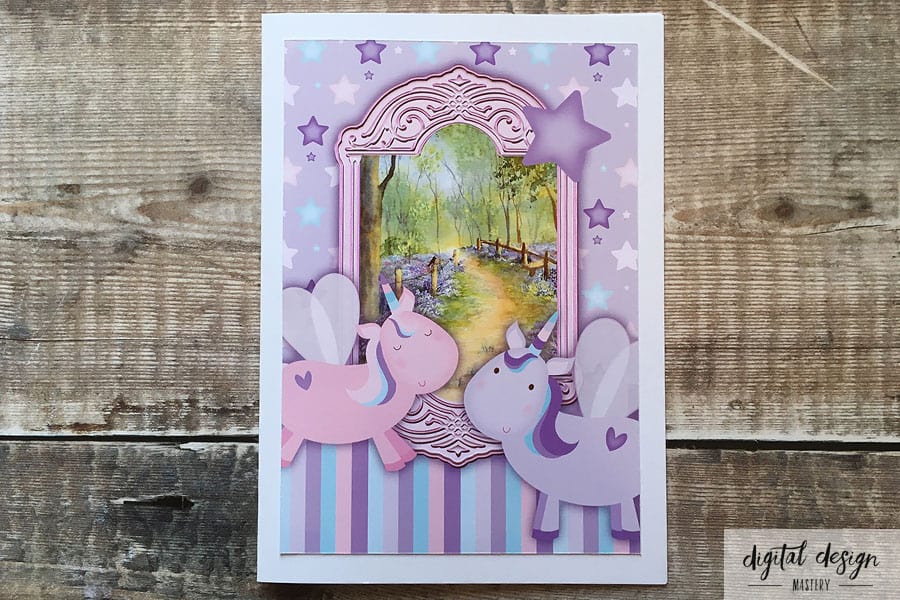 Step 3
Stick all the decoupage layers to the sheet (largest first) using 3d foam pads.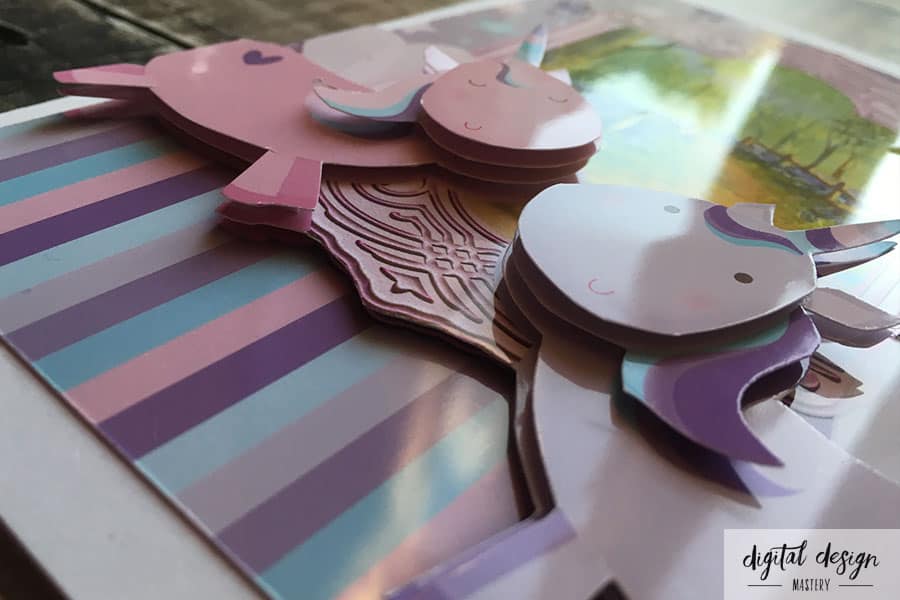 Step 4
Decorate your handmade card with silver peel-off stickers and flat-backed gemstones to add some bling!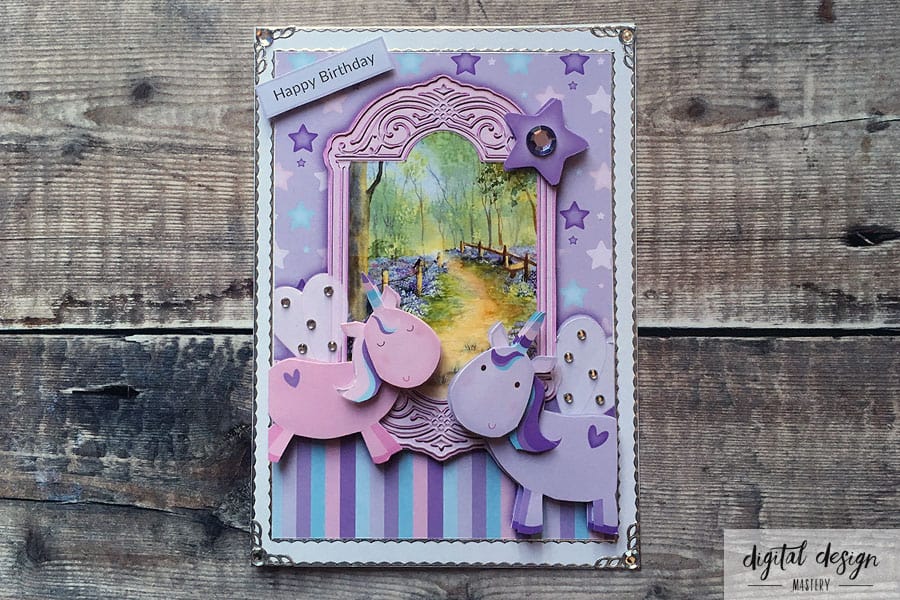 Get all of my free unicorn printables:
Want more unicorn craft projects?
Unicorn week is almost over…
The list below will be updated as new projects are released:
Purple unicorns greetings card
***BONUS*** There is one more unicorn card making printable available NOW in my freebie library – sign up to go and get it 🙂